Featured thumbnail and social sharing image
**
When your article is featured anywhere on the U.S. Army's website, you'll notice that it is represented by a title and an image thumbnail.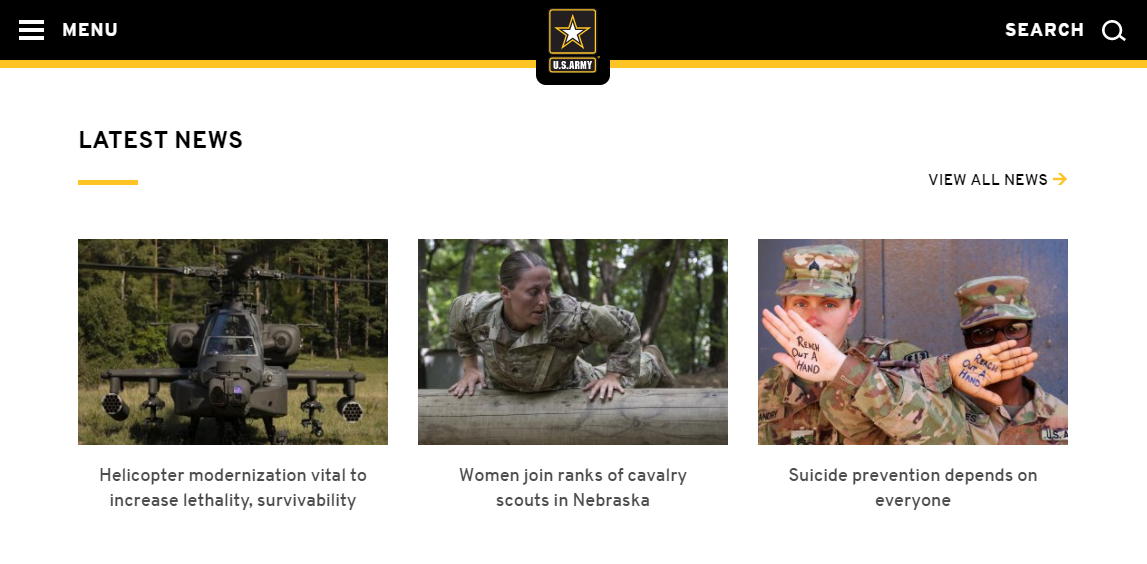 This same title and thumbnail, along with a description, are also displayed in posts whenever someone shares a link to your article on Facebook, Twitter or other social networks. This thumbnail is referred to as a social sharing image.
In addition to the U.S. Army Homepage and social media posts, this featured thumbnail will also appear anywhere your article is promoted, including:
Released content lists and search results within CORE
New sections on 100+ organization pages hosted on www.army.mil
Regional news lists on Army Worldwide News
U.S. Army News & Information app
Your featured image should be just as compelling as your headline, since it is used to draw both internal and external audiences to your article. Not only can a quality lead image create a great visual experience on your article, but it can also help to grab a potential reader's attention, increasing the overall traffic to your article. Learn more about the importance of selecting quality imagery.
---
Customize a featured image
CORE automatically uses the first image uploaded to your article as the default featured thumbnail. This image is identified by a yellow star within the article and Image Editor.
You can manually change this image at any time. To select a new image:
From your article, click on the image you want to edit. A toolbar will appear to the left side of your selected image collection.
Click the in the toolbar to open the Edit Images lightbox.
From the lightbox, click the on the image that you want to set as your featured image.
Click Update to close the Edit Images lightbox.
NOTE:
If you don't upload an image to your article, the featured thumbnail will default to the Army seal. We recommend always adding an image to your article.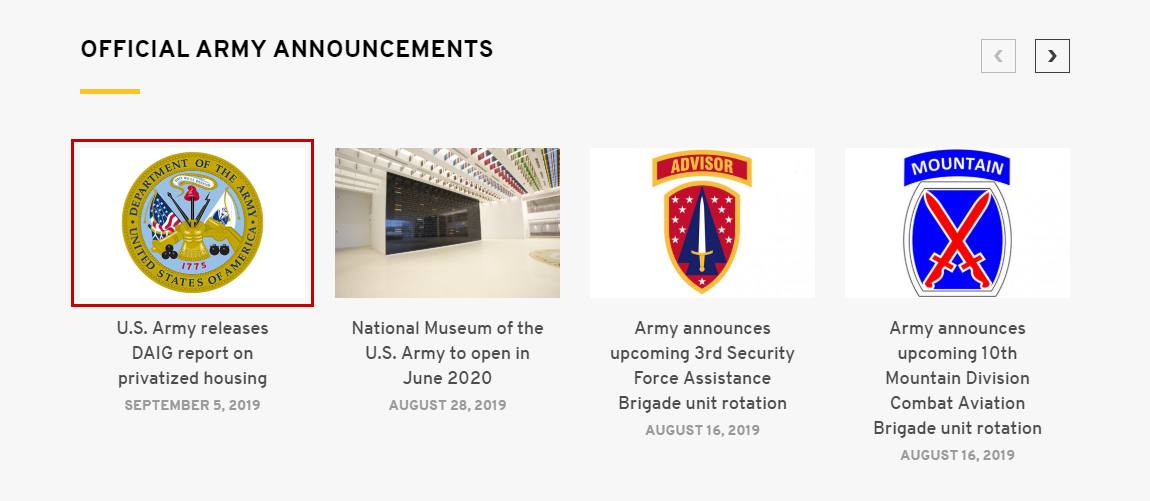 ---
Update your social sharing image
When you change the featured image in a eleased article, CORE will automatically update your thumbnail anywhere it is used in CORE and on www.army.mil. However, this image may not immediately update on social media posts that share a link to your article.
CORE uses Open Graph tags to give social networks information about your article, including the title, description and preview image. This allows you to control how your content appears on Facebook, Twitter, LinkedIn, Pinterest, and other platforms. Open Graph information, which is managed by Facebook, is cached, or stored, for several days before it is updated.
If you change your image in CORE, you can use the Facebook debugger to refresh the information that is stored for the article link.
Go to Facebook Sharing Debugger.
Enter your article URL into the URL input field.
Click Debug.
Click either:
Fetch new information for URLs that have not been shared on Facebook yet.
Scrape Again for URLs that have been shared.
This debugging action forces Facebook to "fetch" the latest Open Graph information for your article. Confirm that your image updated by scrolling down to the Link Preview.
TIP:
You can customize the title and description that displays in social media posts in your
article settings
.