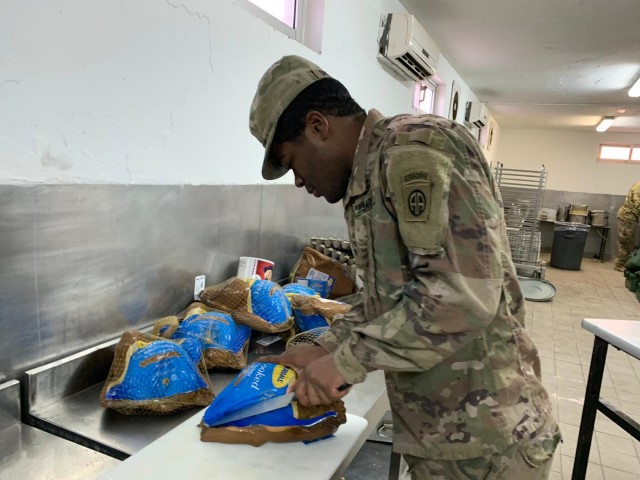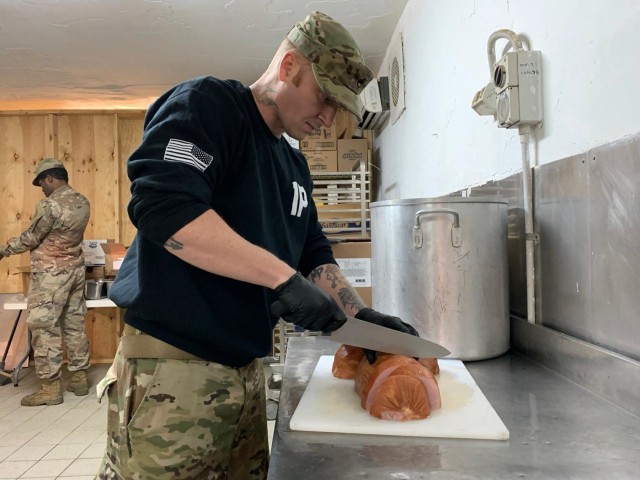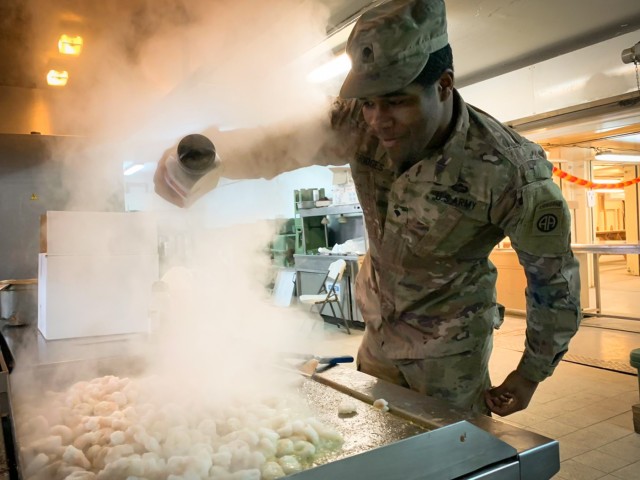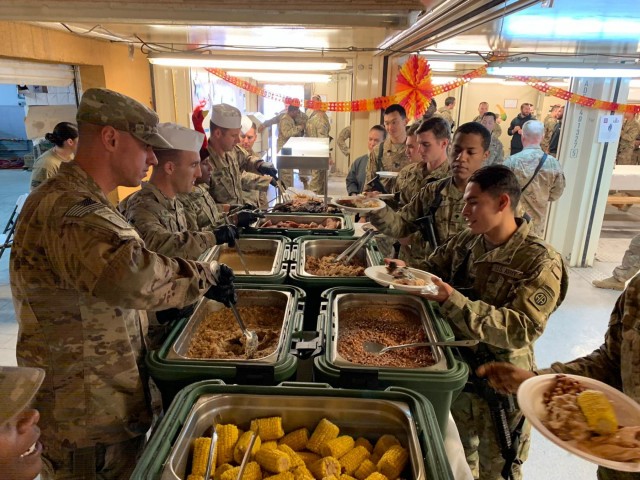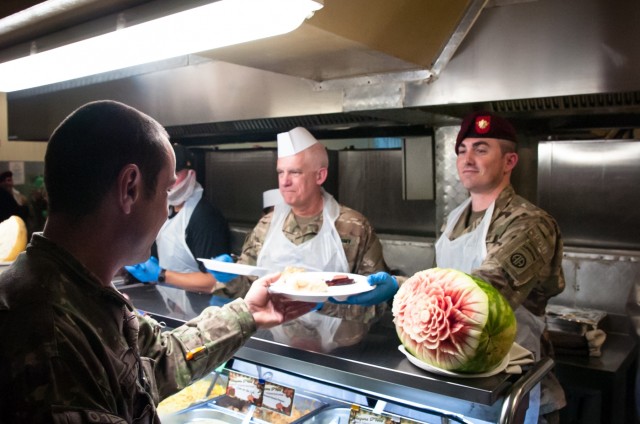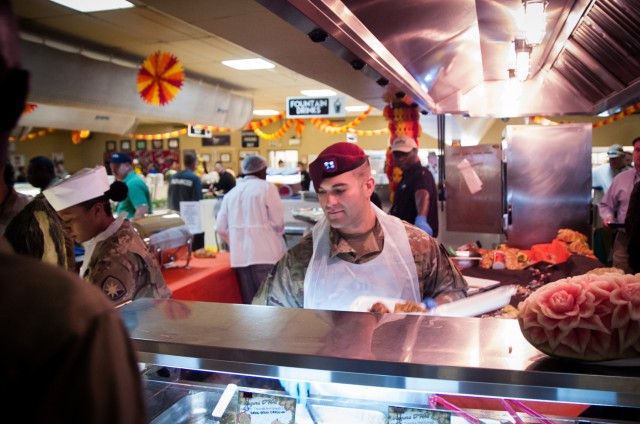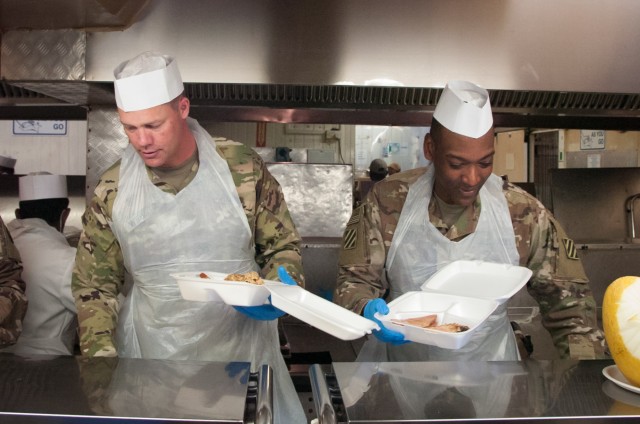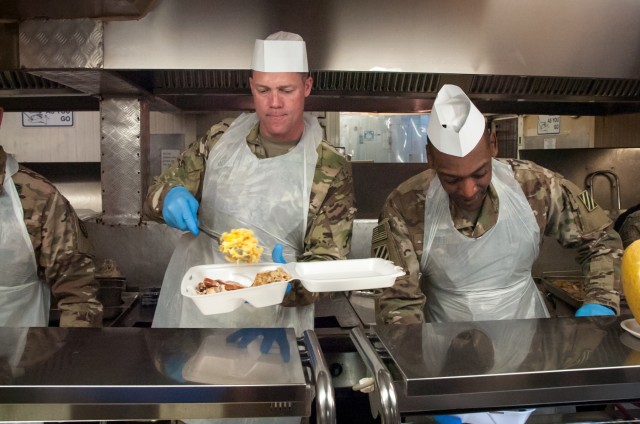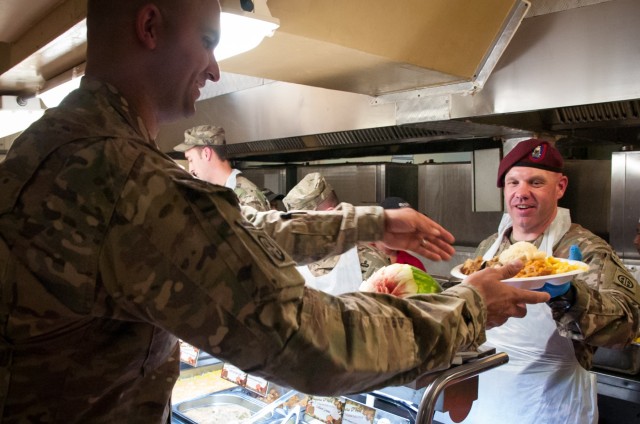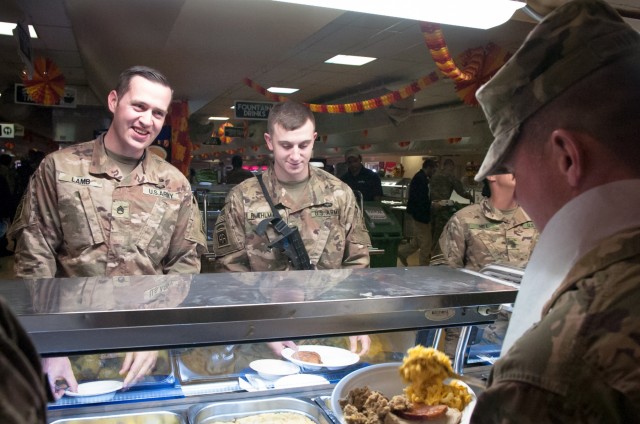 Deployed U.S. service members celebrated the Thanksgiving Holiday on Kandahar Airfield with tradition, food and fellowship.
Soldiers of the 3rd Infantry Division, Paratroopers of the 3rd Brigade Combat Team, 82nd Airborne Division and other members of the U.S. Armed Forces deployed to Kandahar Airfield, Afghanistan in support of Operation Resolute Support and Operation Freedom's Sentinel enjoyed a massive Thanksgiving meal at the airfield's main dining facility.
In keeping with tradition, leaders from the organizations served the meal to diners while wishing them a Happy Thanksgiving before themselves enjoying the feast and fellowship.