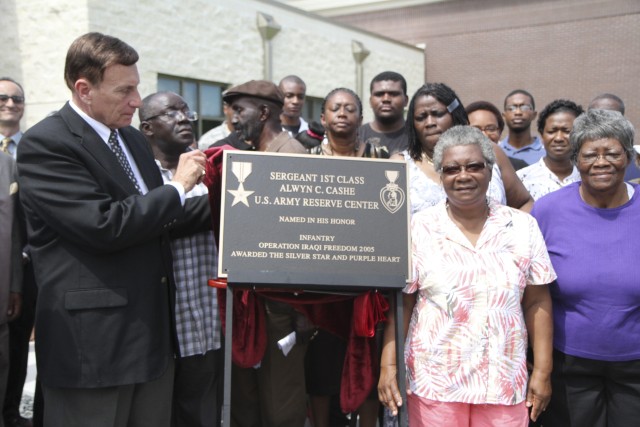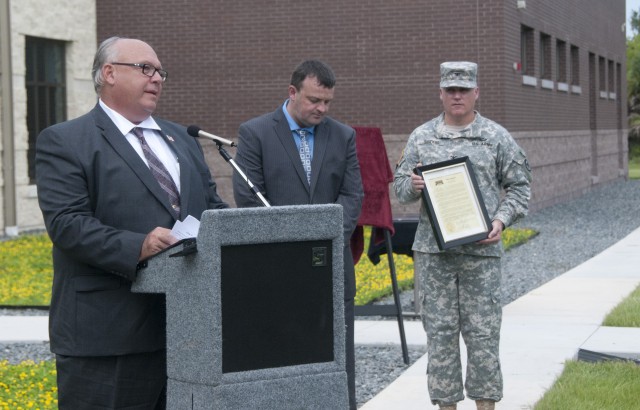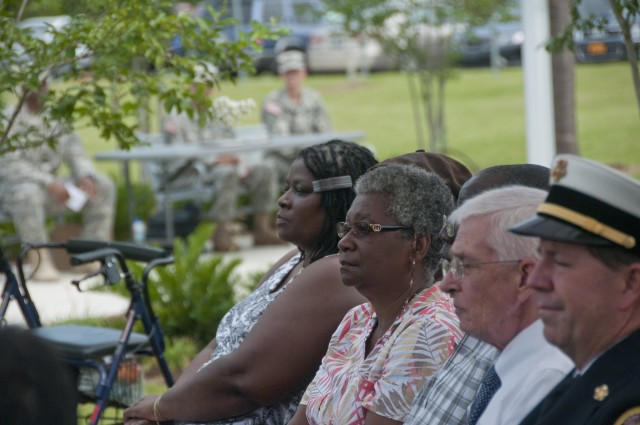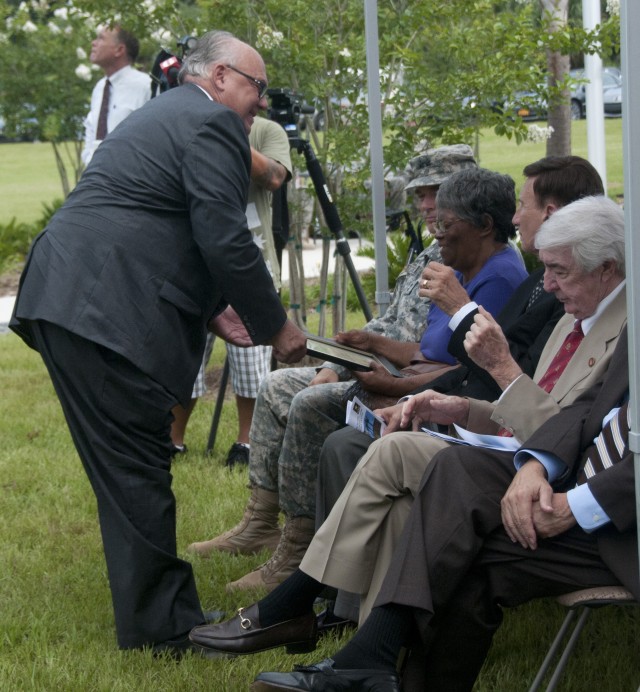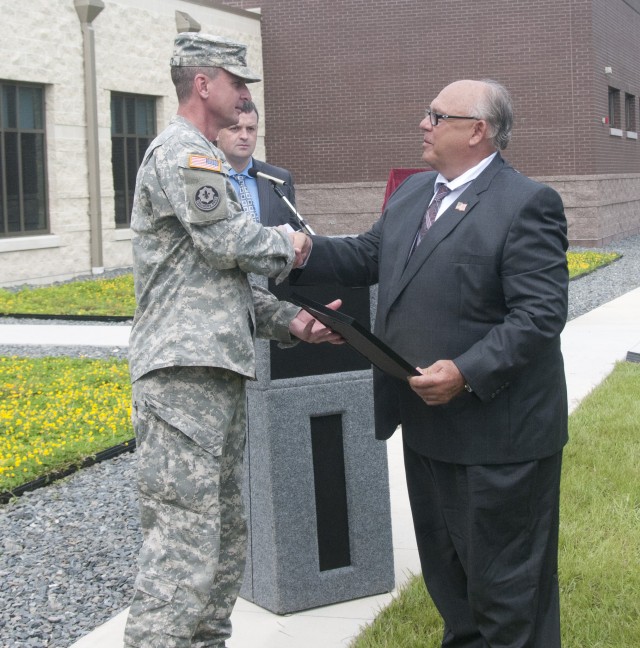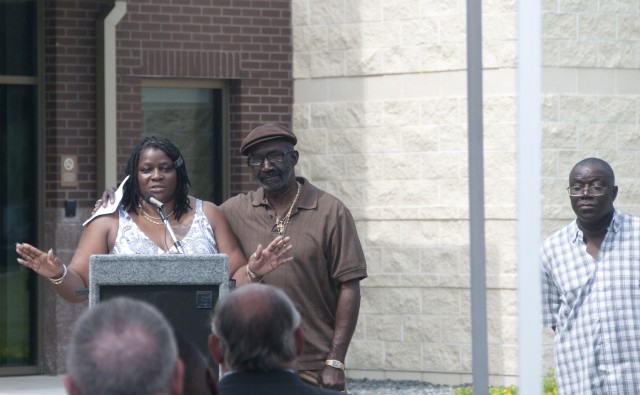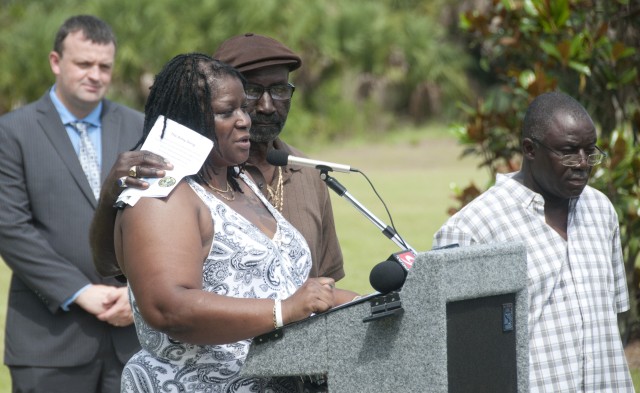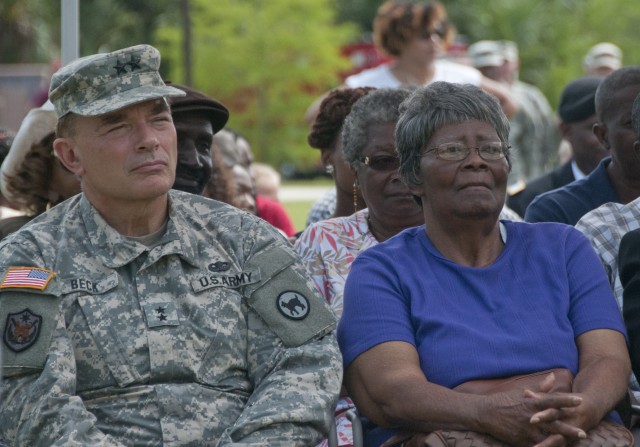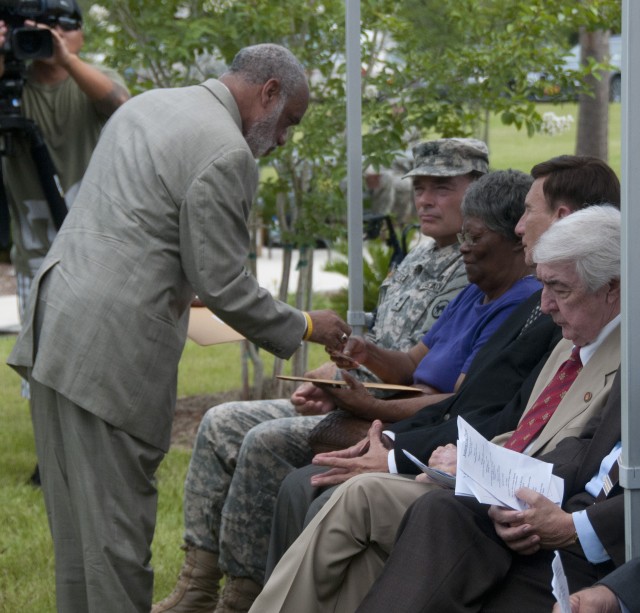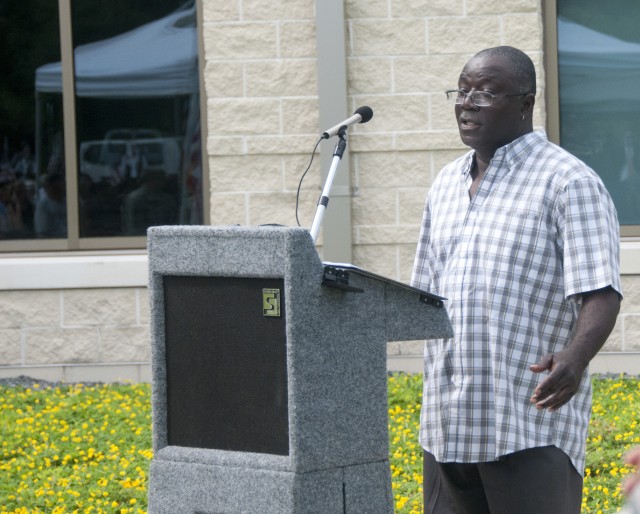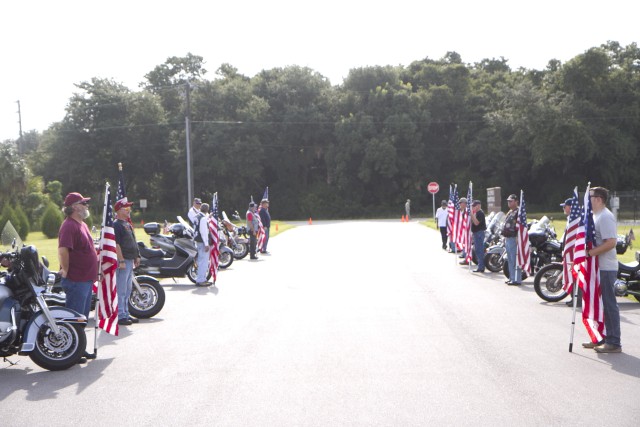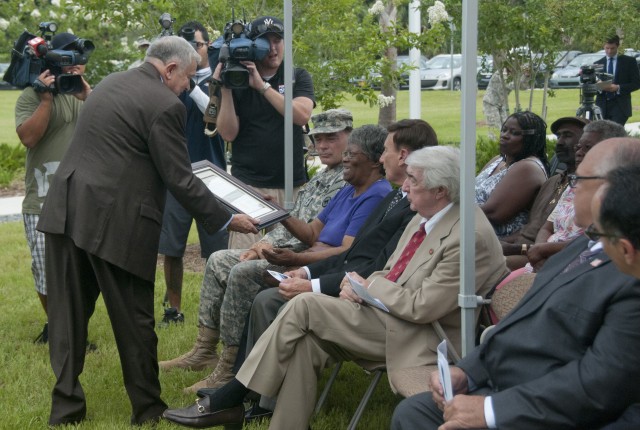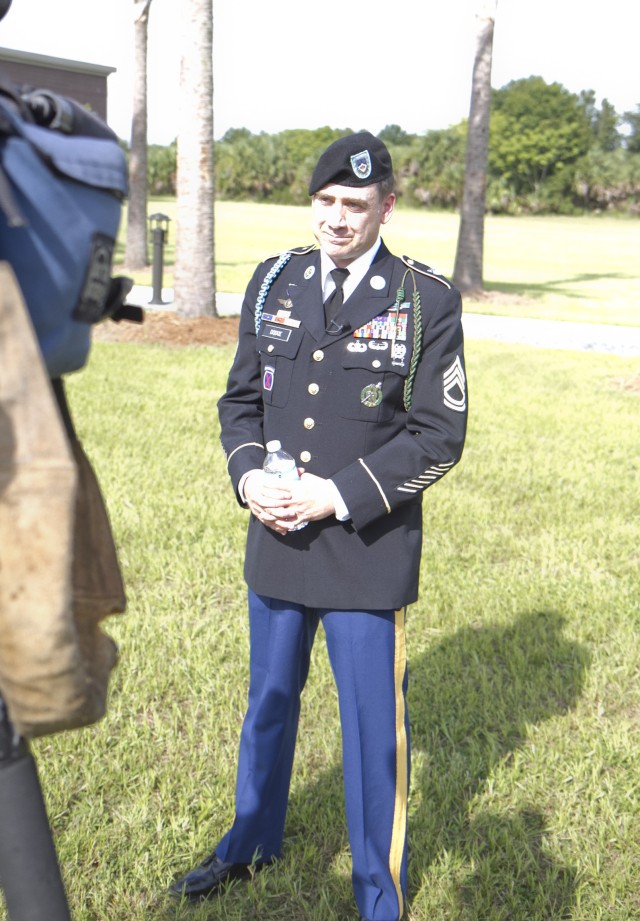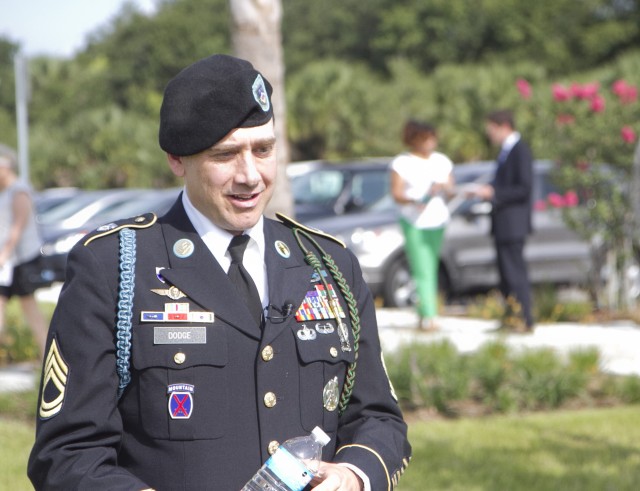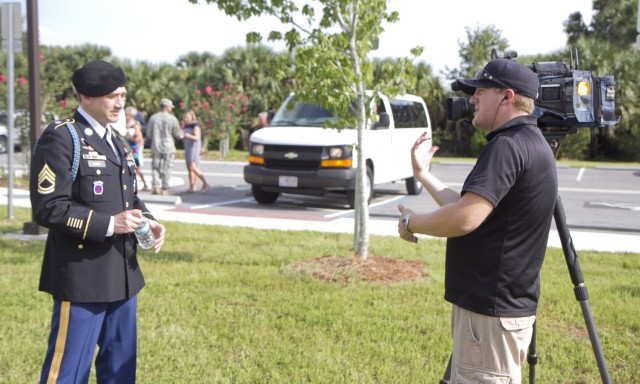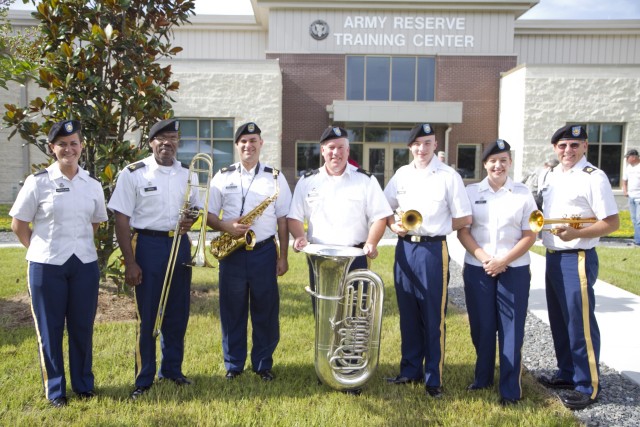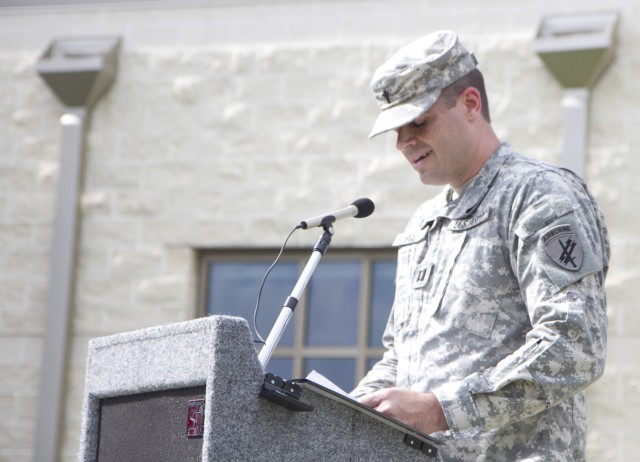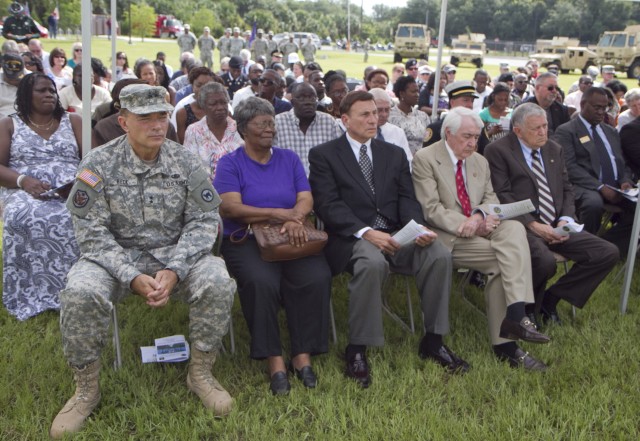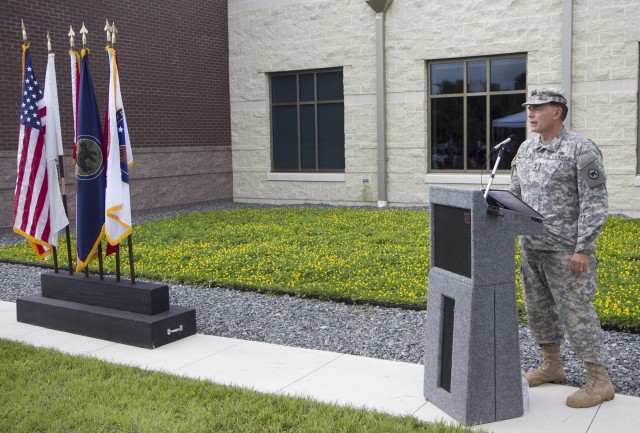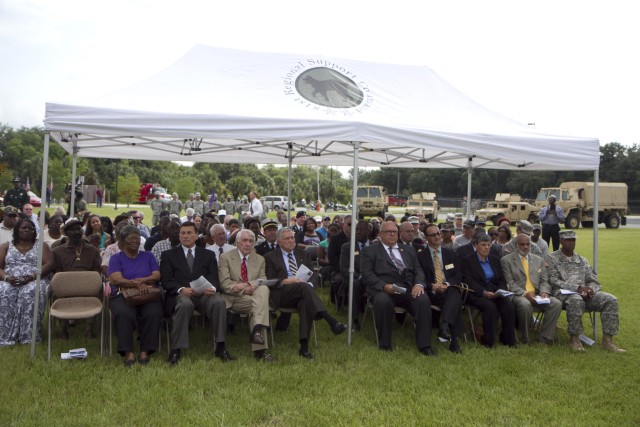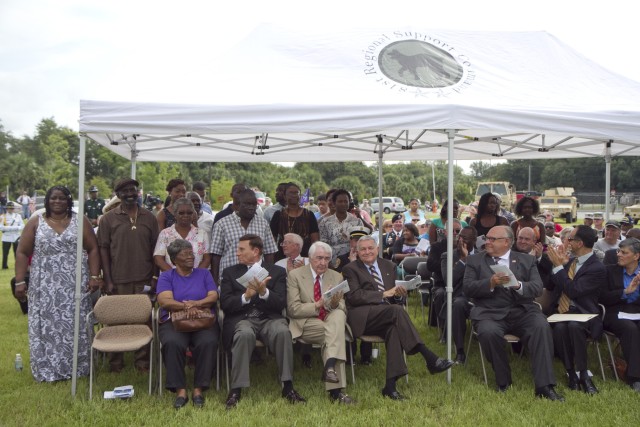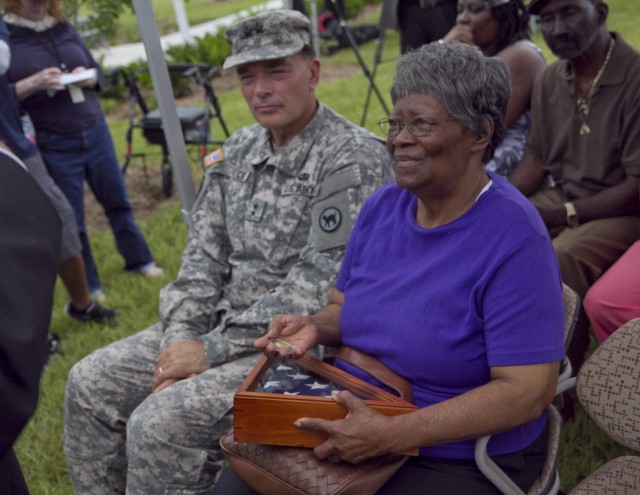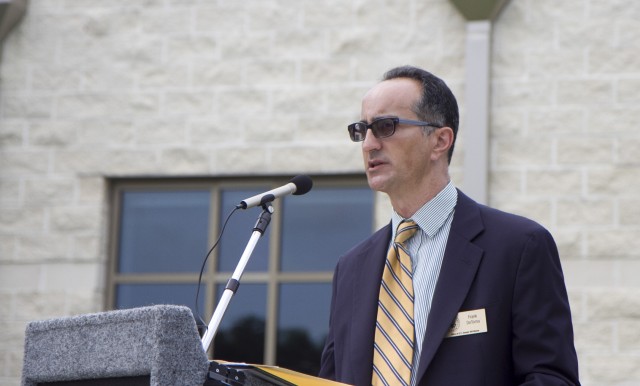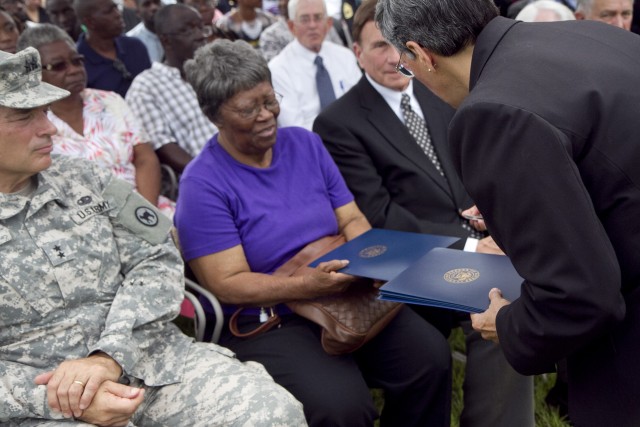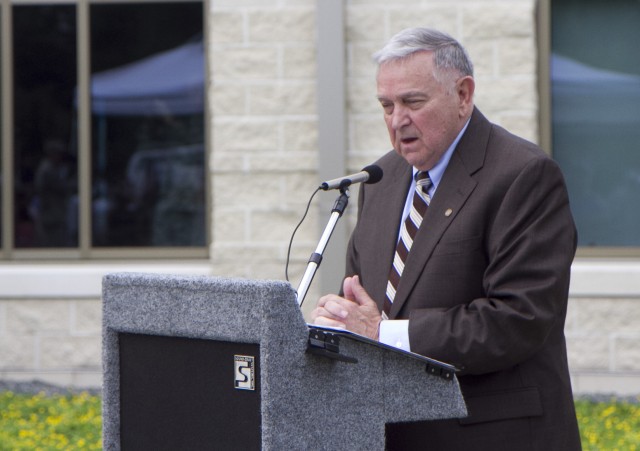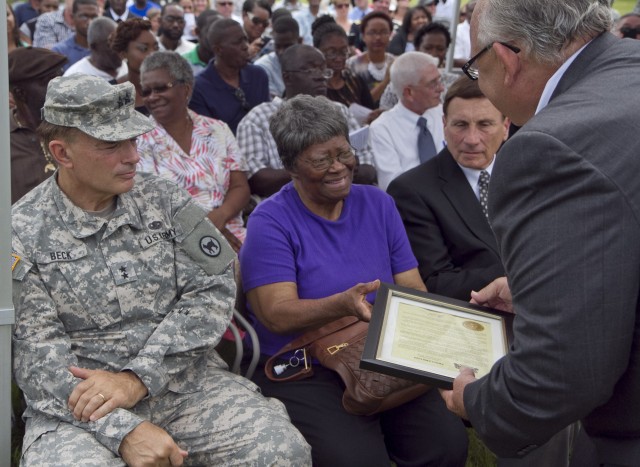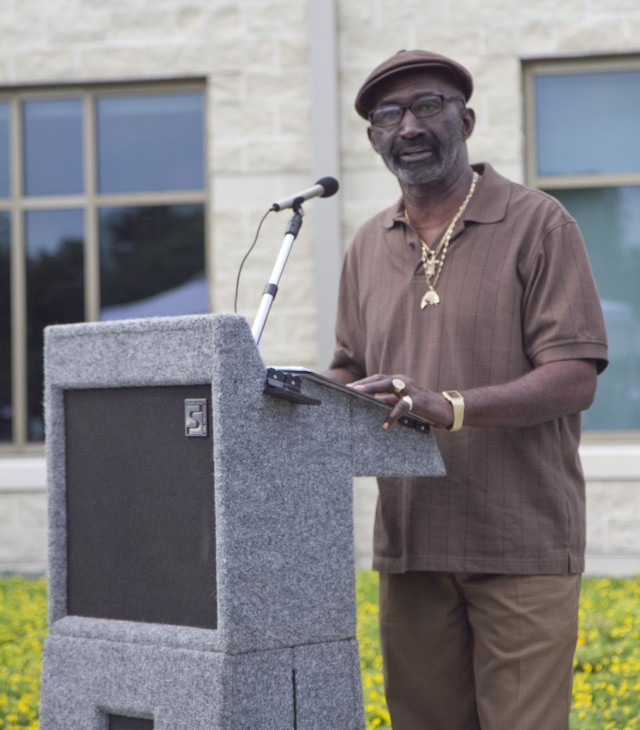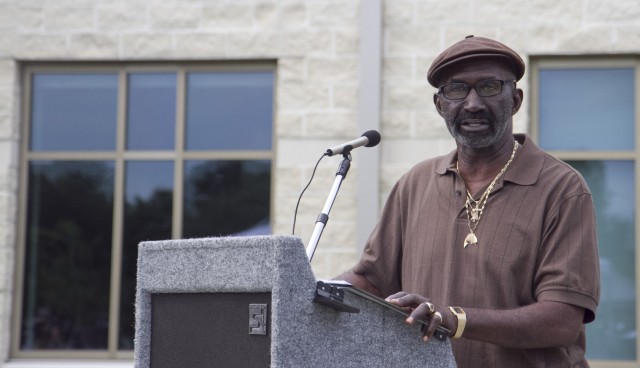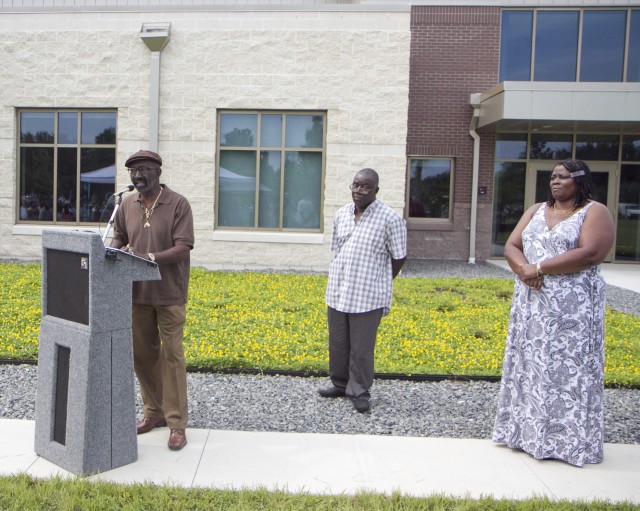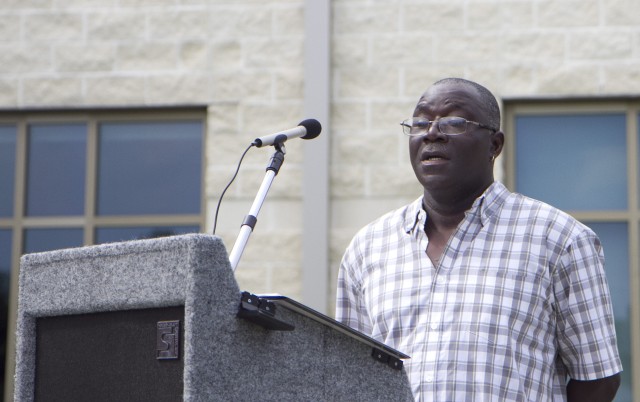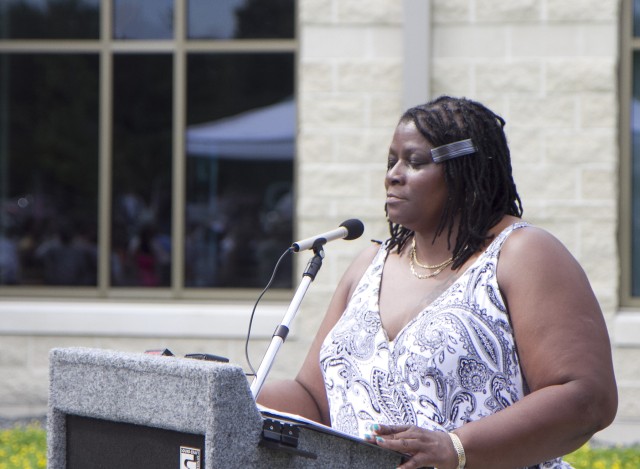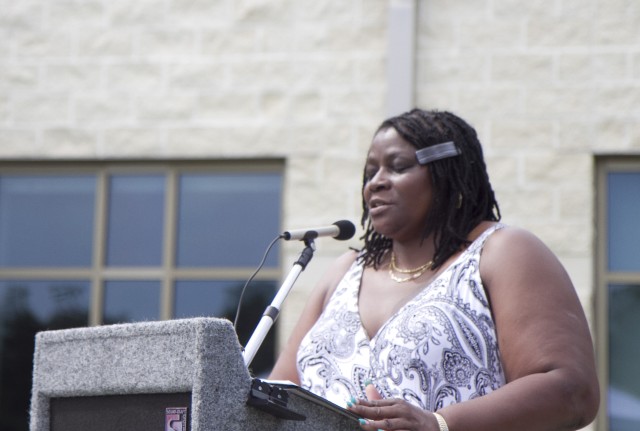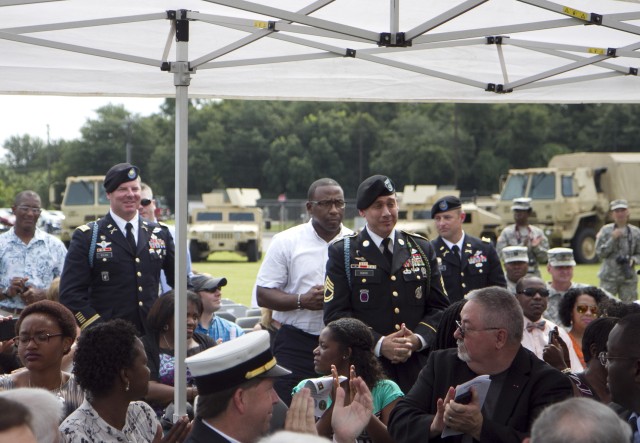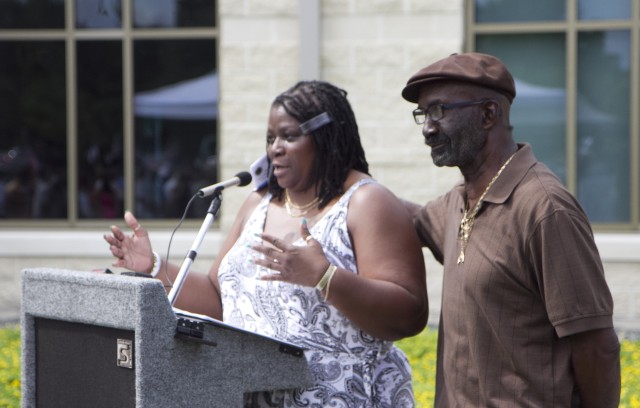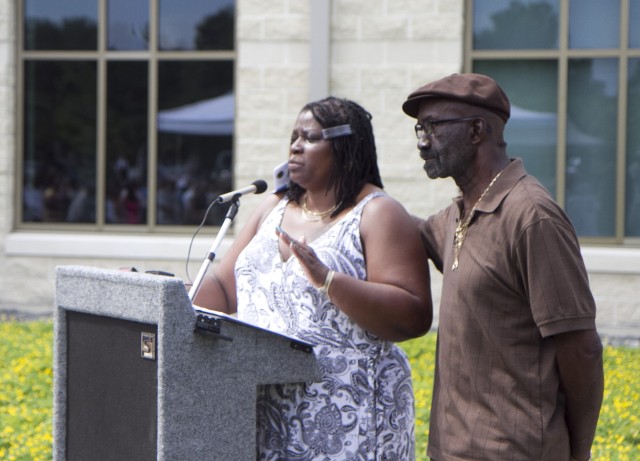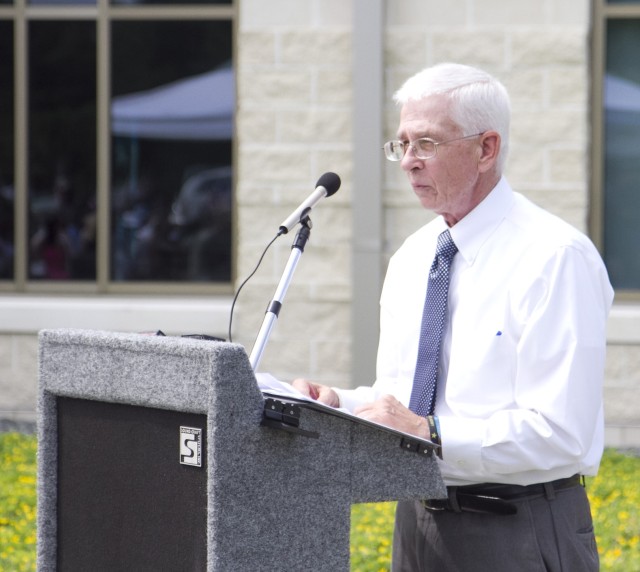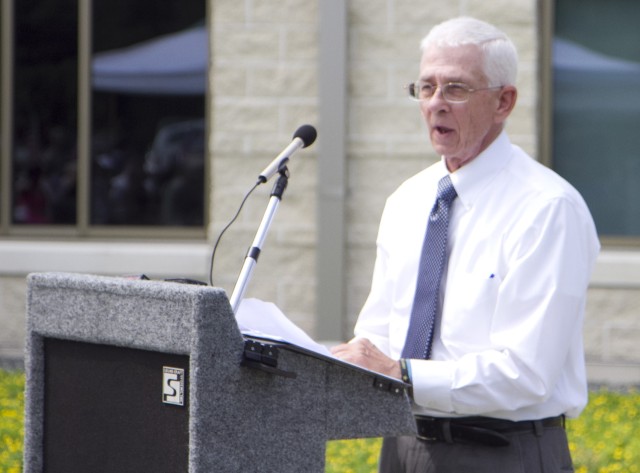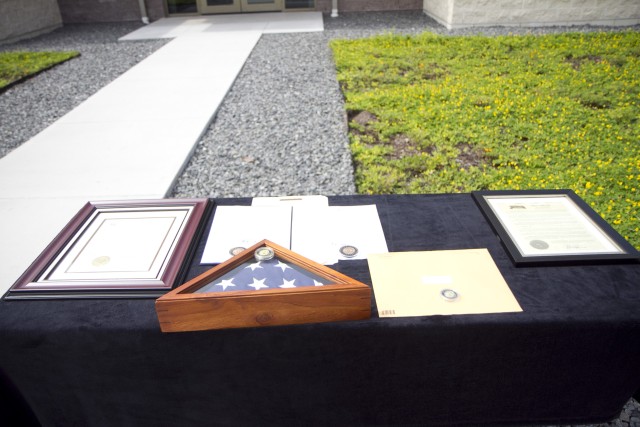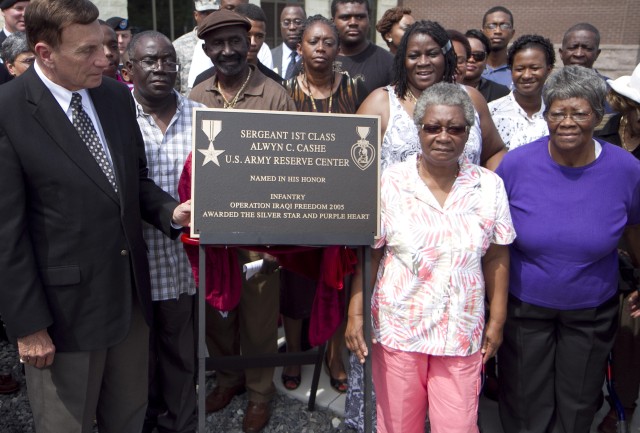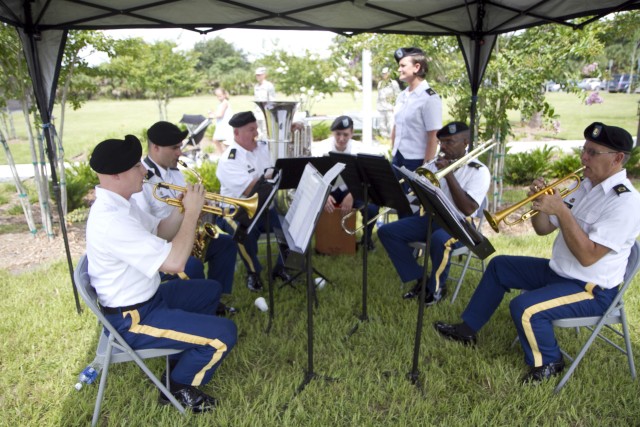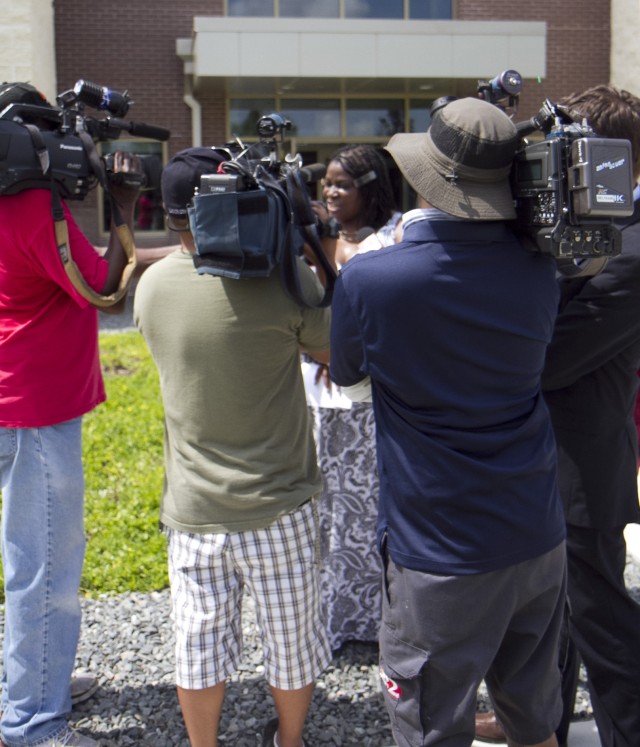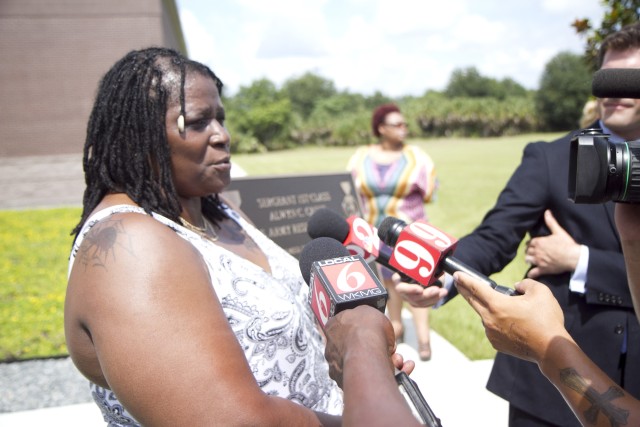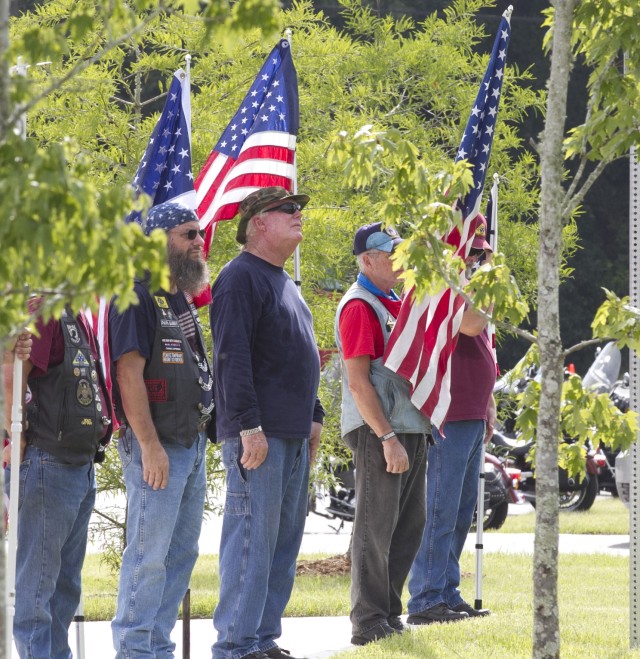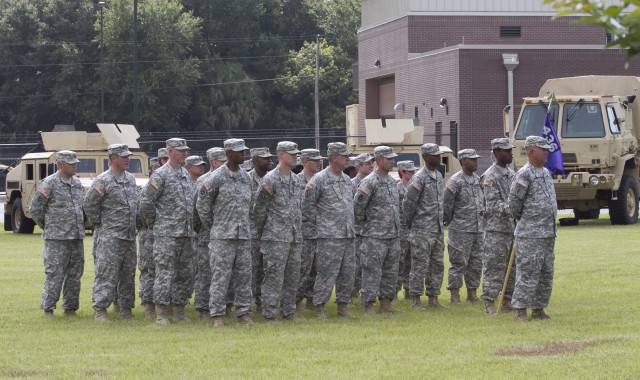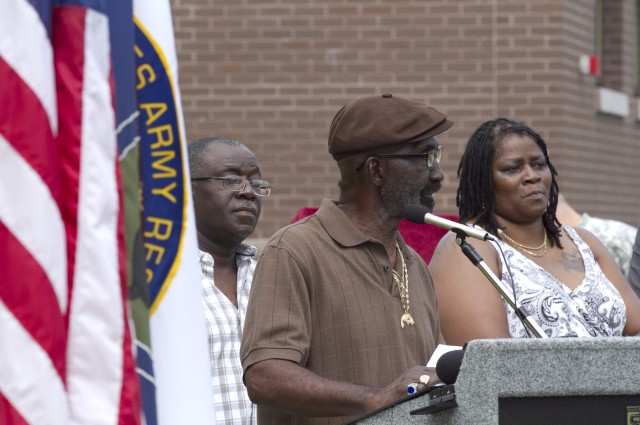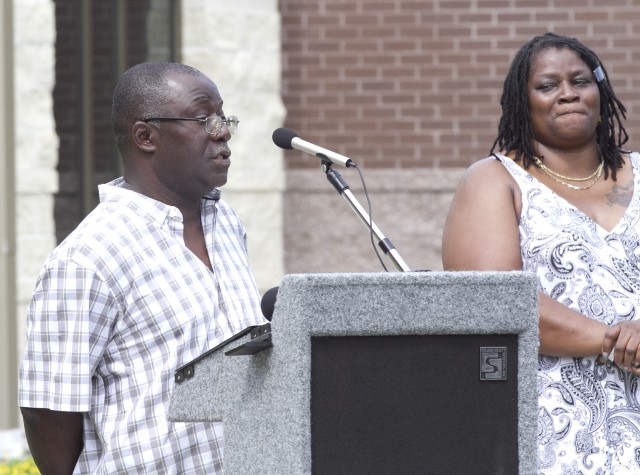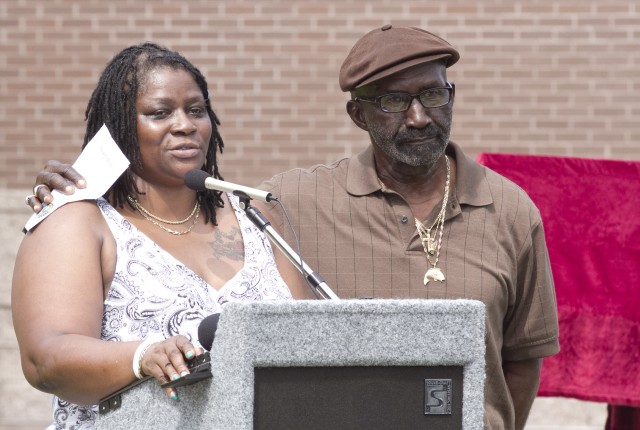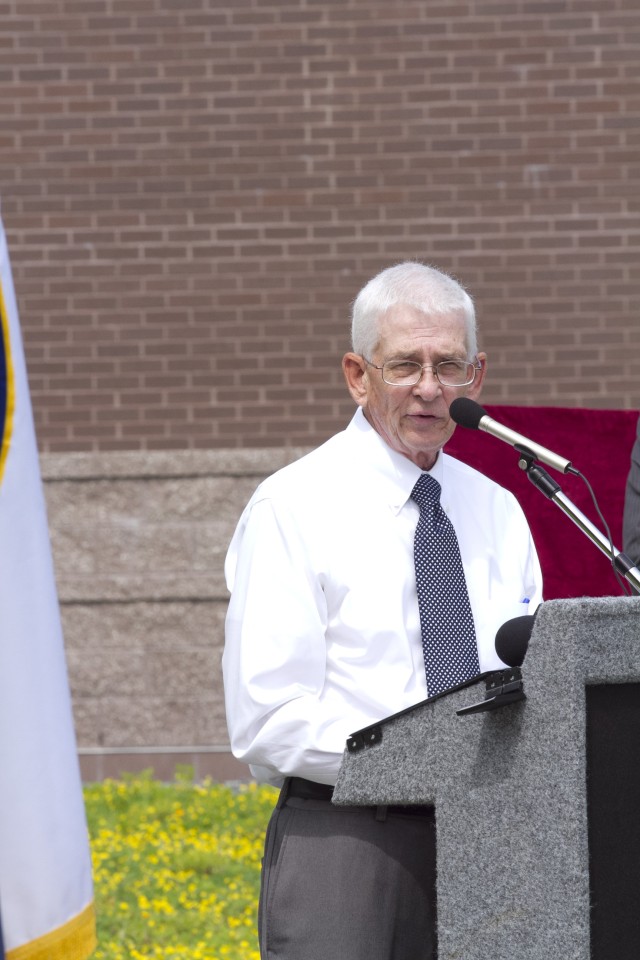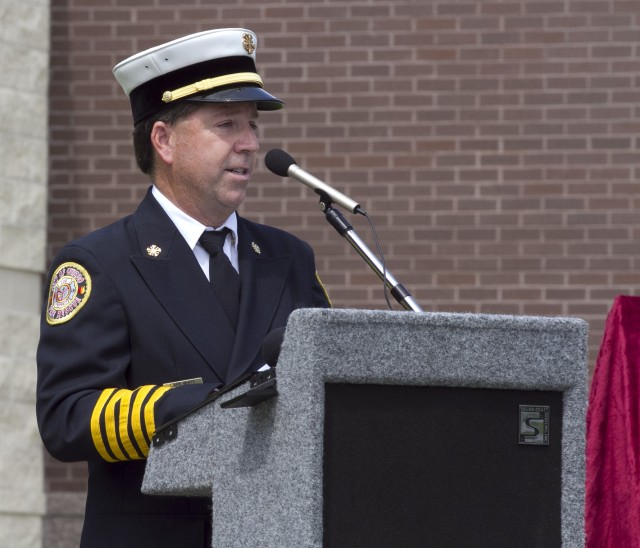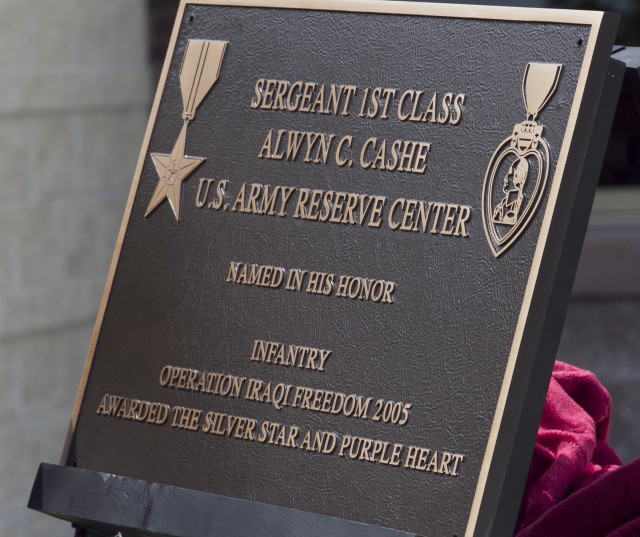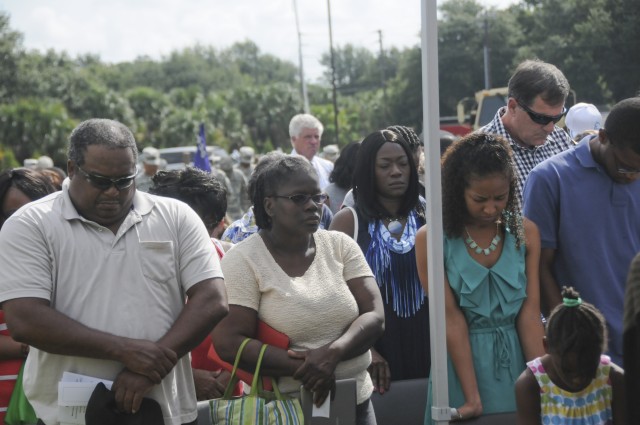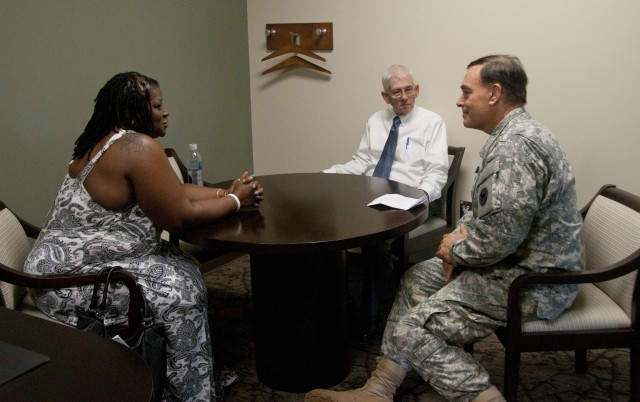 SANFORD, FLORIDA. -- The Army Reserve center in Sanford, Florida, was renamed July 19, in a ceremony befitting a Silver Star recipient by celebrating the life and service of Sgt. 1st Class Alwyn C. Cashe.
Cashe was an Infantryman with Company A, 1st Battalion, 15th Infantry Regiment of the 3rd Infantry Division at Fort Benning, Georgia and had previously served in the first Gulf War as well as Bosnia and another tour in Iraq after the 2003 invasion.
On October 17, 2005, Cashe was on patrol in Diyala Province when an improvised explosive device detonated under the Bradley Armored Fighting Vehicle in which he was riding in the gunner's position. The IED caused the fuel cell to ignite sending fuel spewing everywhere and the vehicle erupted into flames. Initially, Cashe was only slightly injured but drenched in fuel. He assisted the driver in escaping and extinguished the flames. Six more Soldiers and an interpreter were still in the vehicle that had flames coming from every portal. Inside, the squad leader had managed to open the hatch and Cashe rushed to reach in and pull the Soldiers out even though he himself was on fire. Cashe made it to the Brooks Army Medical Center, BAMC, in San Antonio, Texas, as did some of the other severely injured troops. Some of the families had the opportunity to say goodbye to their loved ones before they died of their wounds, as did Cashe on November 8, 2005, having survived the longest.
"Because of Sgt. 1st Class Cashe's actions," said Tanya Johnson, the widow of Staff Sgt. Michael Robertson, "I was given the opportunity to say goodbye to my husband. I was at BAMC hoping that my husband, along with the others, would survive. My husband died from his injuries on October 25, 2005 and I am eternally grateful to SFC Cashe for his unselfish act, he truly represented what a hero is."
Called Al and often referred to as "Little Brother," Cashe came from a blended family that included 18 children and he was the youngest. Born in Winter Park, Florida and raised in Oviedo, he joined the Army right after high school in 1988. He served as a drill sergeant and recruits who remembered him praised his leadership. "He helped me become a Soldier," said Mr. Adam Rohrer via Facebook.
The ceremony was held in front of the new center where over 100 family members gathered with Soldiers with whom he served, one of the tenant units, the 436th Civil Affairs Battalion, and numerous other friends and community members.
Maj. Gen. Gill Beck, commanding general of the 81st Regional Support Command and host of the event, began the set of speeches saying, "Today we celebrate the accomplishments and the courage of a great Soldier and I am humbled to be here to be a part of that." He spoke directly to Cashe's mother, who sat beside him during the ceremony, saying "Ruby Mae, you did a great job raising a fine young man who's an inspiration, not only to us, but will be an inspiration to Soldiers when they come to this great facility for years to come."
Beck had spoken to Cashe's family members and fellow Soldiers prior to the ceremony in order to learn more about the warrior and the man. "He was a Soldier's Soldier. He embodied courage, selfless service, dedication; all the things that we hold dear."
Congressman John Mica of Florida's 7th District spoke of Cashe's "unbelievable sacrifice" during his remarks. "It's a very moving occasion to be here with you. It's fitting that we're here today to dedicate this building in the name of a local hero of Seminole county." Mica then presented to Sgt. 1st Class Cashe's mother, a U.S. flag that had been flown over the nation's capitol on July 4th, in honor of the fallen hero.
Representatives of Sens. Bill Nelson, D-Fla., and Marco Rubio, R-Fla., and U.S. Rep. Corrine Brown, D-Jacksonville, also paid their respects, presenting Ruby Mae Cashe with Senate and House commemorative coins. Army Reserve Ambassador Jim Darden gave her a proclamation from Florida Governor Rick Scott.
Sanford Commissioner Mark McCarty read a proclamation announcing July 19 as Sgt. 1st Class Alwyn C. Cashe Day in the City of Sanford.
Who Alwyn Cashe was as a man and how his life impacted others was best described by his family and Soldiers who lived and served with him. "Al was destined to do what he did," said his brother Tracy told a story about a time when one of his nephews had fallen and Al had tried to pick him up and console him, even though the nephew was as big as he was. "That was Al," Tracy said. A minister, Tracy Cashe, as well as his family, finds solace from their loss in their faith. "This can lift our hearts above our daily trials to remind us that an unchanging, trustworthy God rules over even the chaos of a changing world."
"Let me tell you a little about my brother," Karlos Cashe began. He talked of his brother's love of hunting, fishing and family. That no matter where he was in the world, if a family member needed him, he would be there. "What he was most of all, was [an NCO] in the United States Army. What he wasn't was a gallon of milk." Karlos explained that while a gallon of milk has an expiration date, a Soldier who risks and loses his life to save others shouldn't have an expiration date.
While exuding gratitude for the many who have supported her and her family Cashe's sister, Kasinal Cashe White, spoke of the relationships between Al and his nieces and nephews, some of whom were older than he was. She spoke of his small stature all throughout his life until he joined the military.
"He was made for the Army," She said. "It made him proud. I am told by [his fellow Soldiers] that he was a good Soldier. I'll take that, because all I have are memories."
She encouraged everyone to make memories and take pictures since in their youth, they could not do so.
Next to speak was Col. Gary Brito, formerly Cashe's battalion commander. He spoke to the family, telling them that the strength of the Army is due to consummate Soldiers and leaders like Al Cashe. He addressed remarks by Kasinal where she wondered if their father, who had passed away when Al was very young, would be proud.
"With every confidence I can tell you first hand that yes, he would be proud," Brito answered. "Mrs. Cashe and the family, you every reason to be proud as well. Much has been said and much has been written, he's just a good man, simply a good person. He will never be forgotten, he will be forever honored and respected by all."
Harry Conner never met Sgt. 1st Class Alwyn Cashe. Although he served in the same battalion, they would never have had an occasion to meet as his service was roughly 20 years before. If not for having read a February 2007 Orlando Sentinel article, the name of Al Cashe would have never entered his vocabulary. Now it's in Conner's everyday usage.
"I found myself standing in a 7-11 crying," he said. He contacted the reporter who put him in touch with the Cashe family and has since made it his life mission to spread the word about the heroism and valor of Al Cashe.
"It's a strange destiny that Al and I shared," he explained. The both served as drill sergeants, both served in the 3rd Infantry Division, Cashe in the 1st Battalion, 15th Infantry Regiment and Conner in the 1st of the 10th acting as field artillery liaison to the 1-15.
Some months after reading the article, Conner along with Maj. DeWitt Revels, one of Cashe's comrades, and Revels' mother Vicki Higbee, started a Facebook page dedicated to the memory of Sgt. 1st Class Cashe. As of this writing, there are 3,471 members and more join almost each day, posting comments in support of Cashe and his family and friends.
Recently, Conner took the road to spread the word about Al Cashe -- on his bicycle. He rode from Cashe's gravesite in Oviedo on April 27 to the National September 11 Memorial arriving in New York City on June 12. He called his Duty, Honor, Country bicycle ride. During that 44 days, he told anyone that would listen about the heroic actions of Al Cashe. People asked Harry how Cashe did what he did and often they asked why. Cashe has answered that question himself when one of his brothers had asked him the day he died.
Cashe told his brother, "I had made my peace with God, I didn't know if my men had."
"That, ladies and gentlemen," Conner stated, "are the words of a true American hero."
Conner's campaign, both on Facebook and his bicycle, is to promote the ongoing effort to get Cashe awarded the Medal of Honor. Brito had initially recommended him for the Silver Star until he received more details of the events of October 17. Brito is now also working toward the same end.
In September, Conner plans to ride his bike again, this time from the same starting point to Fort Benning, Georgia, home of the U.S. Army Infantry in general and the 1st of the 15th specifically.
"Again I'll continue to spread the story of his valor and heroism so that our fellow Americans might be reminded of the brave souls, like Sgt. 1st Class Cashe, that guard our nation 24 hours a day, seven days a week, 365 days a year."
He encouraged the Soldiers of the tenant units to remember the name of Sgt. 1st Class Alwyn C. Cashe and implored NCOs and officers alike to seek to become the type of mentor, leader and Soldier that was Alwyn Cashe that by doing so they would "honor him, the Army and the country that we all serve and love."
After the speeches were over, the family gathered around the memorial plaque for its unveiling and the cutting of the ribbon officially opening the center and dedicating it to the memory of Sgt. 1st Class Cashe.
Amid the tears and hugs, the Cashe family, Soldiers and friends, some having met for the first time at the ceremony, recalled their personal memories of Al Cashe, cementing relationships born of tragedy, friendships lasting a lifetime and an honoring of a hero, whose impact is immeasurable.
The Army Reserve units that occupy the center are the 436th Civil Affairs Battalion, the 505th Port Management Team and the 81st Transportation Detachment.
Related Links: