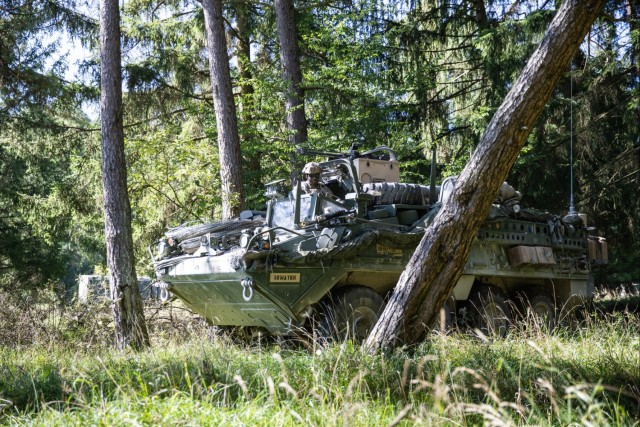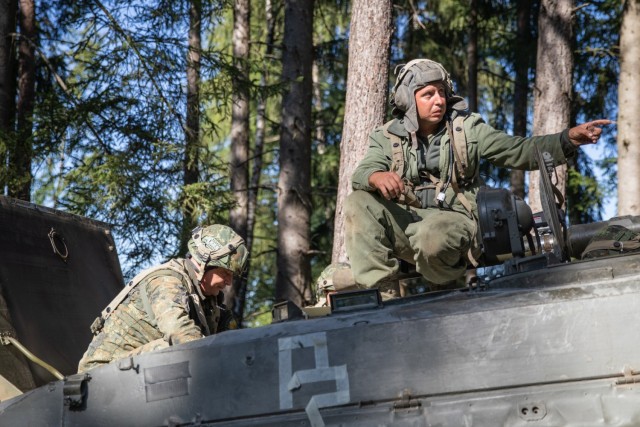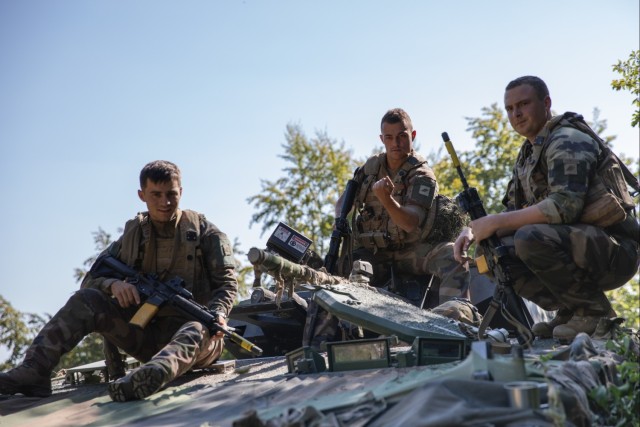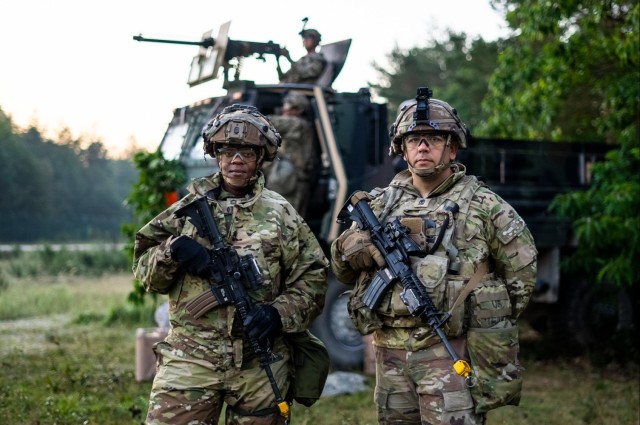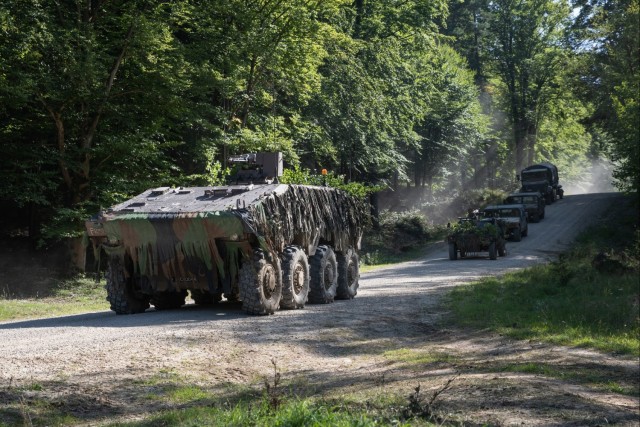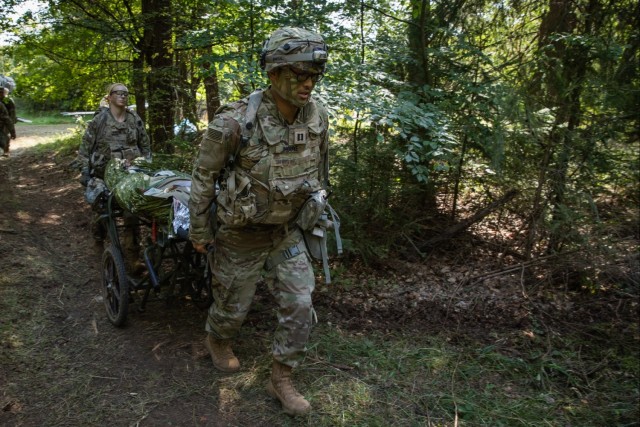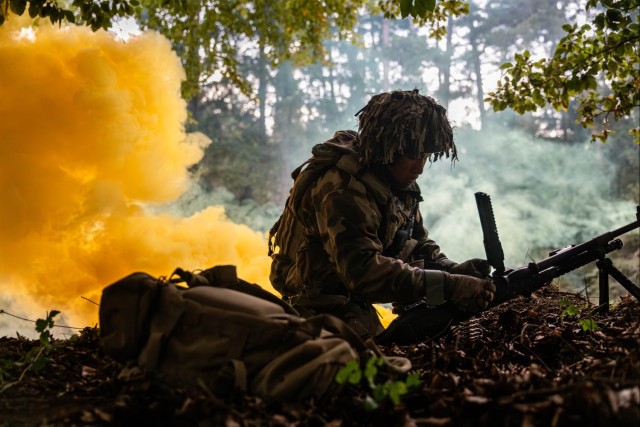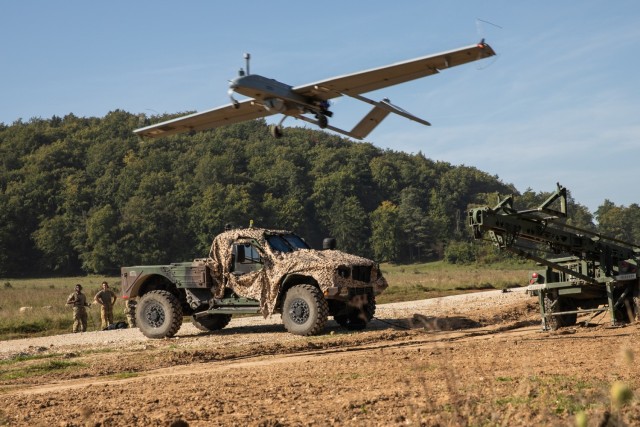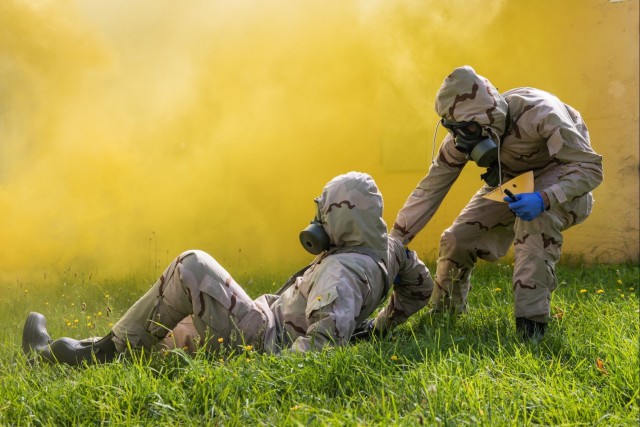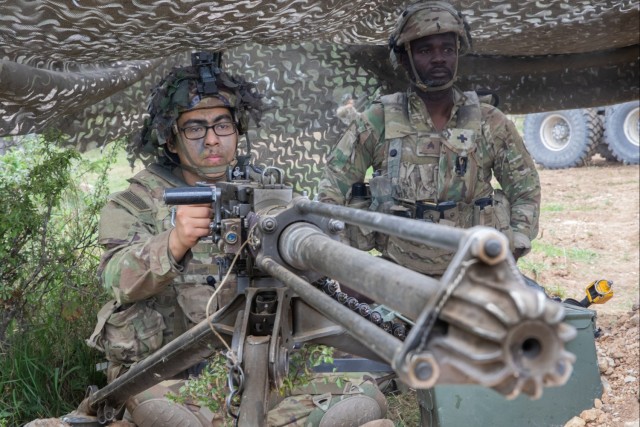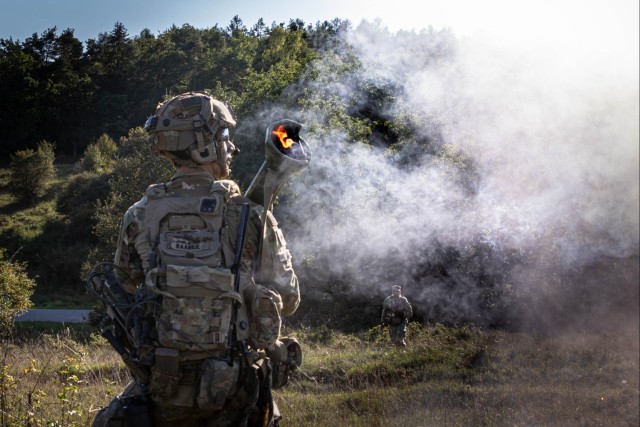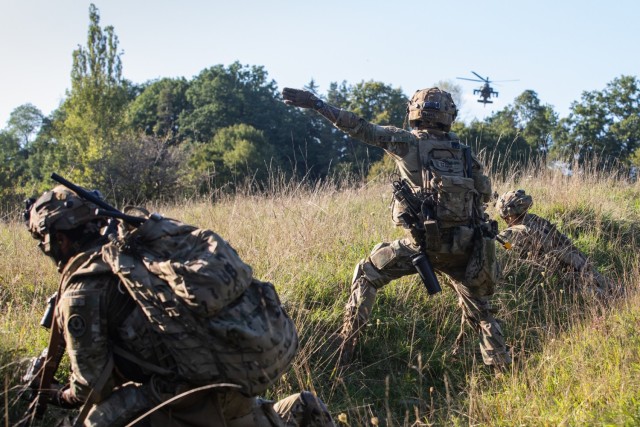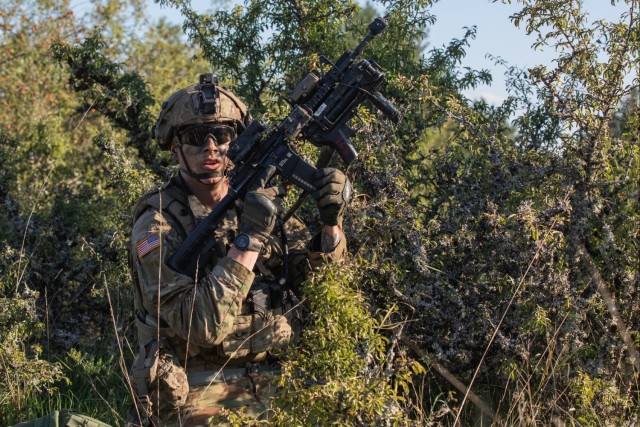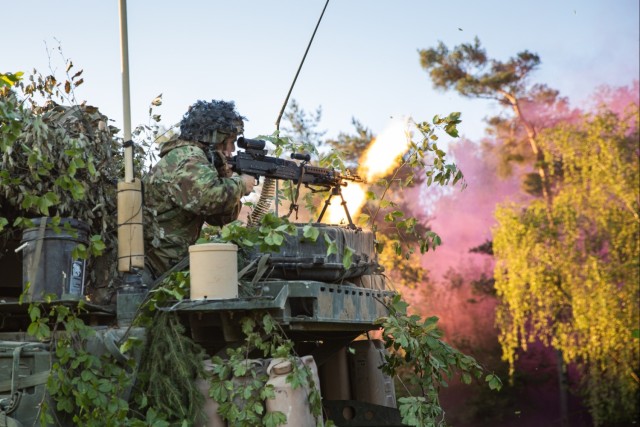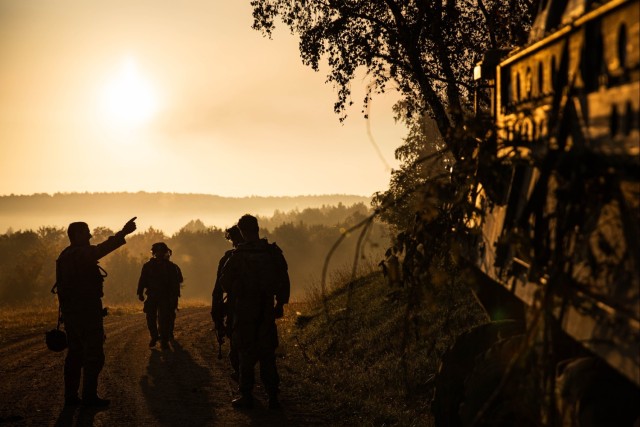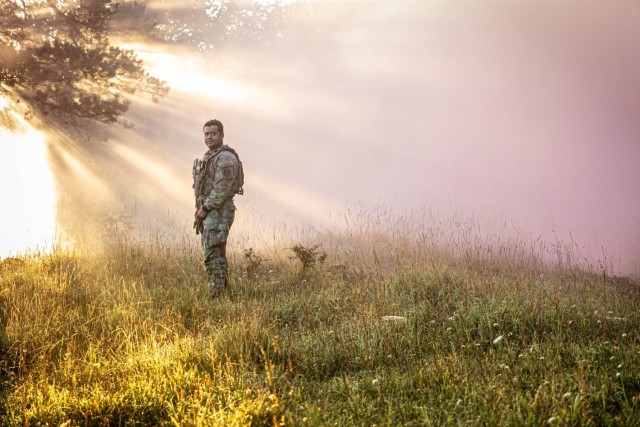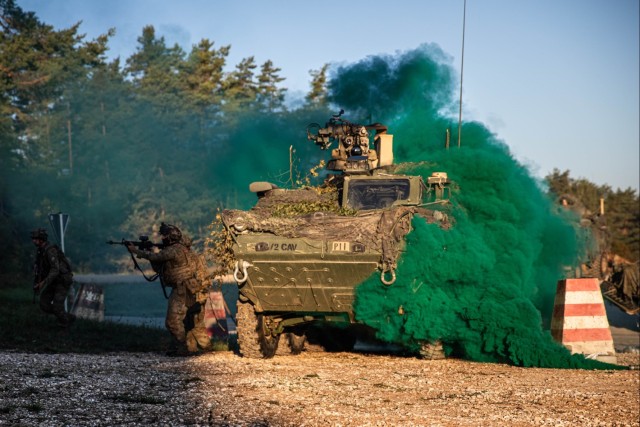 HOHENFELS, Germany--Over 4,000 soldiers participated in Saber Junction, an annual joint-operation exercise hosted by 7th Army Training Command that involves military forces from NATO and allied countries, which started Sept. 6 and ended Sept.16 in Hohenfels, Germany.
The primary objectives for this exercise were to improve the interoperability, lethality and readiness of the United States Army and foreign nation allied forces.
"Saber Junction is a unique opportunity to train with our foreign national partners," said U.S. Army Cpt. Stephan Inouye, a physical therapist at the Medical Regimental Support Squadron with the 2nd Cavalry Regiment. "Interoperability improves our shared understanding; you can't have shared understanding without seeing it in action together."
Saber Junction provides U.S. Army soldiers assigned to the 2nd Cavalry Regiment the unique opportunity to train, collaborate and integrate with NATO partner nations.
"Saber Junction 23 is an interoperability training mission with the main training audience being 2nd Cavalry Regiment from Vilseck, Germany," said U.S. Army Sgt. 1st Class Scott Johnson, a military police detention and corrections specialist assigned to the 7th Army Training Command. "The importance of having multinationals down here with us training is to gain a better perspective on how they fight so we can have a better understanding when we're working together."
Partner nations provide support to the U.S. Army and reinforce strengths to respond more efficiently and effectively to any situation. U.S. Army, NATO, and allied countries work together for Saber Junction to increase interoperability and lethality of each country, acquiring the knowledge needed to understand how NATO partners operate and effectively expanding readiness for deterring potential adversaries.
Saber Junction provides an environment for soldiers to make mistakes and improve their readiness. Soldiers are exposed to real-life scenarios for them to overcome and achieve the best possible outcome in accordance with the commander's intent. Limiting casualties and deterring potential adversaries are daily objectives soldiers are committed to accomplishing.
"This is our chance to make mistakes under some pressure and stress, but ultimately the consequences are a lot lower than if we made those same mistakes in real-life conflicts. This is our chance to try some innovation, different plans, and see what works," Inouye said.
Soldier performance improved in multiple aspects such as security, readiness, and lethality as a result of this training. The Observer Coach/Trainers from 7th Army Training Command were out in the field with the 2nd Cavalry Regiment, providing guidance and assistance to soldiers, ensuring they were ready to respond to attacks from the Opposing Force.
"OPFOR is a trained infantry regiment fighting off enemy tactics for soldiers to gain better composure and tactics that we would see in real life battle," Johnson stated.
Ultimately, all the preparation was developed for the final climax battle, Fight Night, where all the military units united against the OPFOR. They all rendezvoused on one location, confronting OPFOR and completing Saber Junction with all the tactical and technical systems they had gained throughout the event to counter the enemy, successfully reinforcing interoperability, lethality and commitment.
"Fight Night is the culminating battle where both the opposing forces and the 2nd Cavalry Regiment will converge on one known location and the winner takes all," said Johnson. "I am so impressed by the way they've been fighting out here. The leadership is taking an active role in ensuring that these soldiers are safe. We couldn't ask for a better rotation."