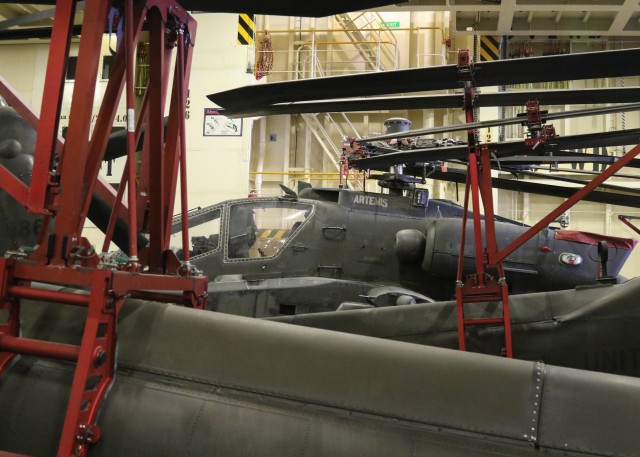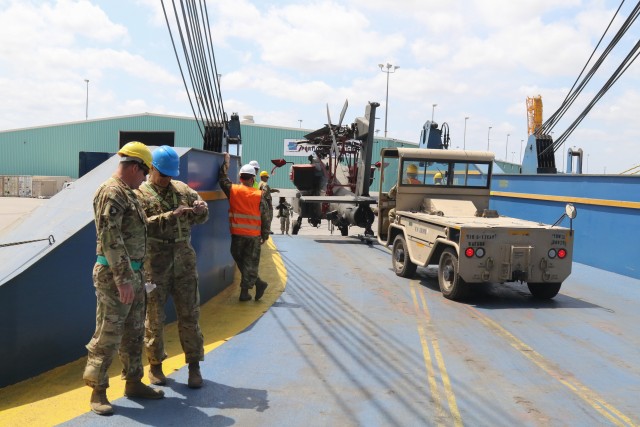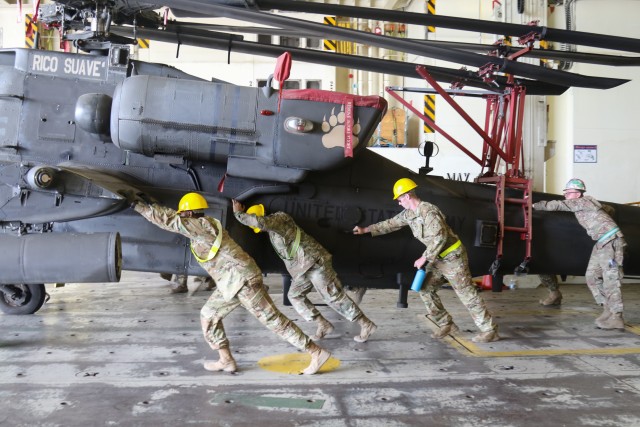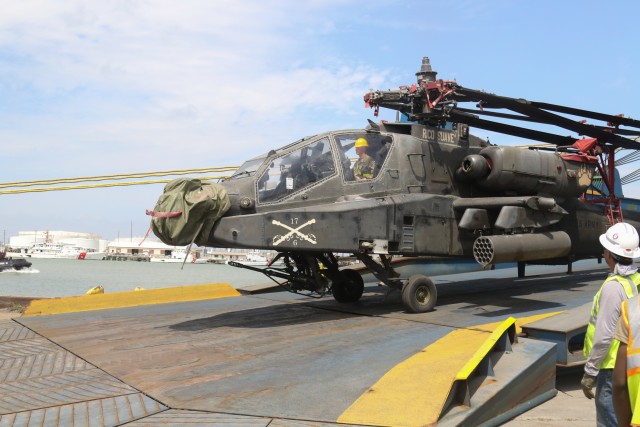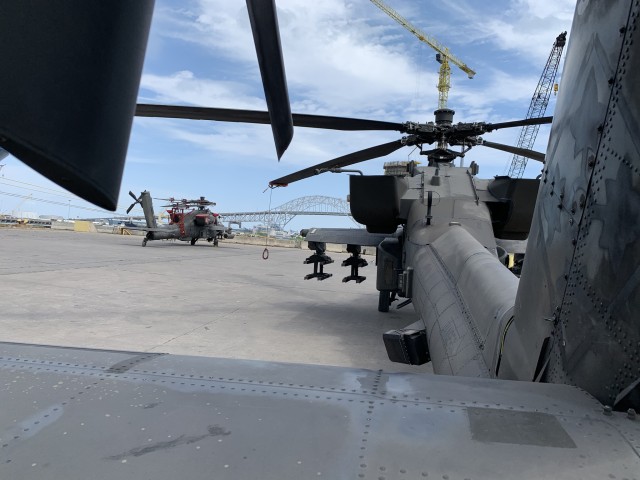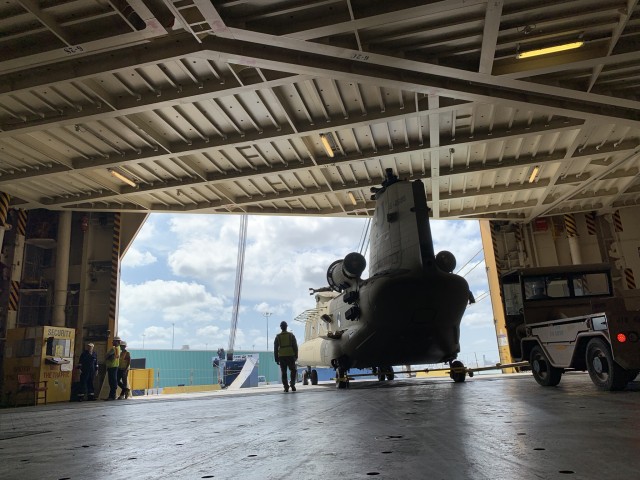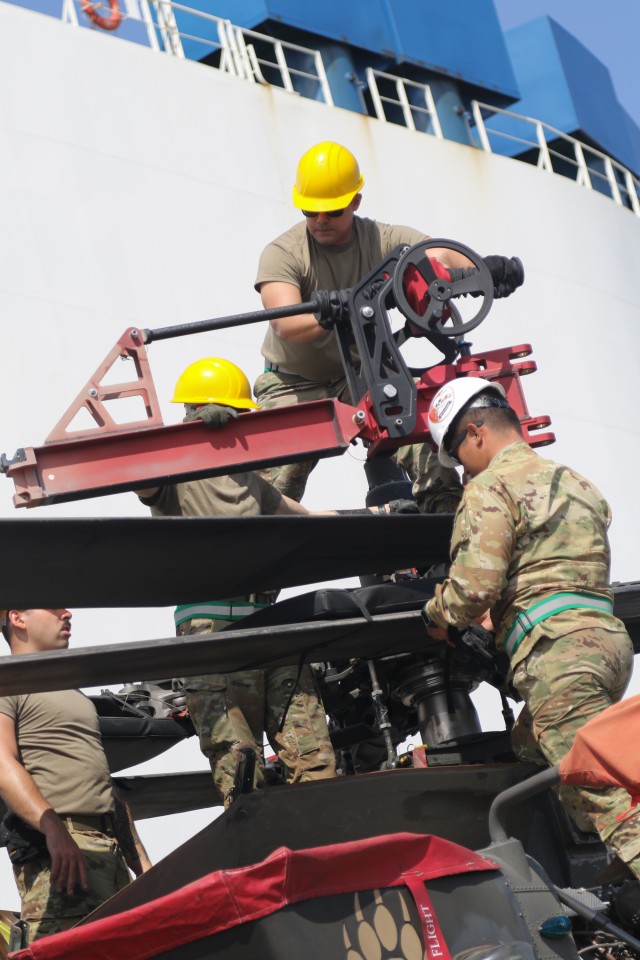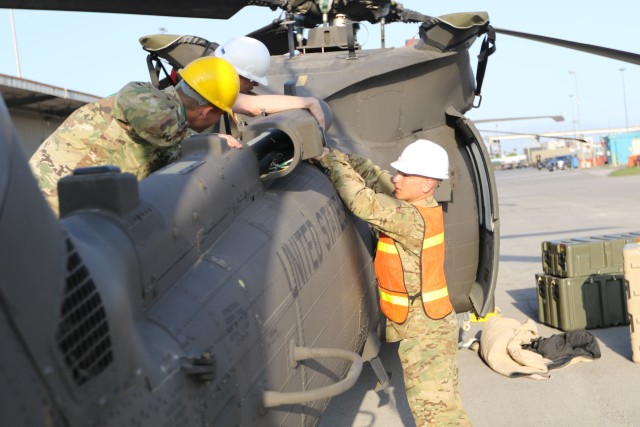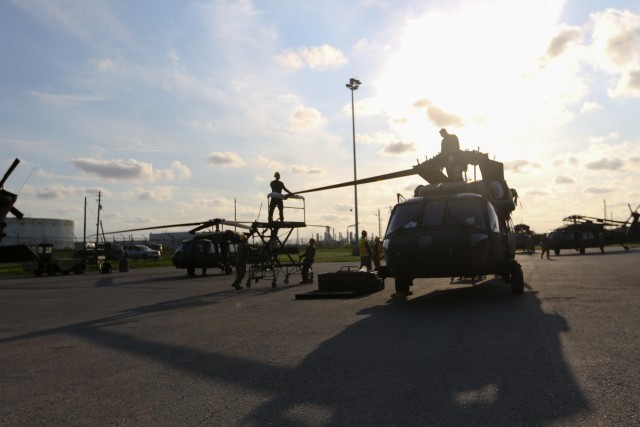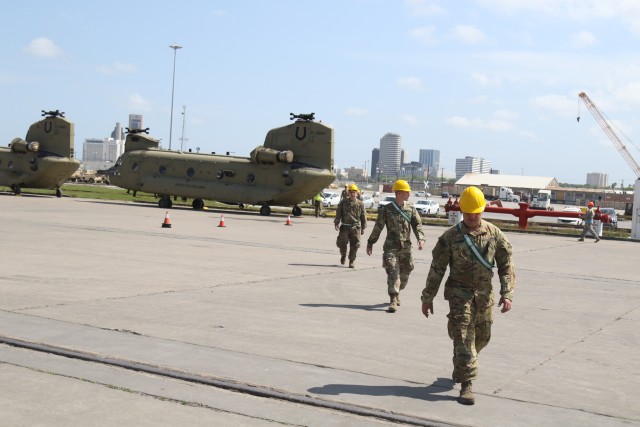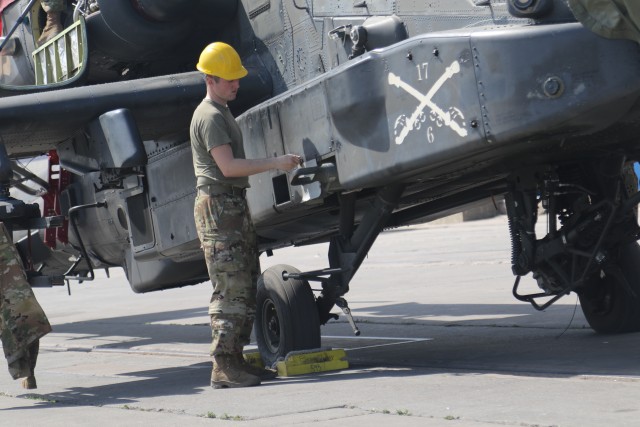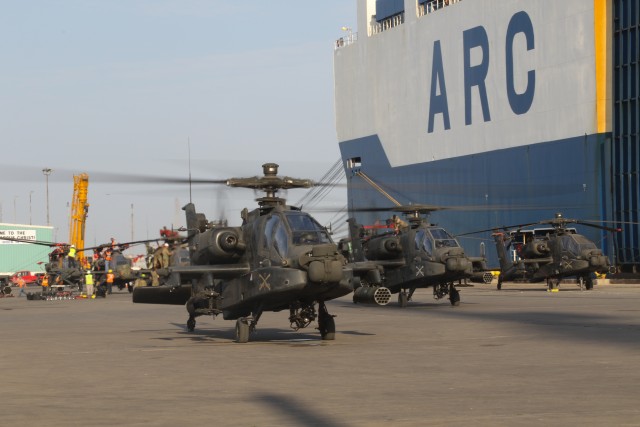 CORPUS CHRISTI, Texas -- Soldiers with the 4th Combat Aviation Brigade "Ivy Eagles," 4th Infantry Division, off-loaded nearly 1,500 pieces of brigade equipment, including helicopters, containers and tactical vehicles, from two roll-on roll-off (ro-ro) vessels at the Port of Corpus Christi, March 19-31.
The equipment was transported to Fort Carson by way of rail, truck and air.
The 4th CAB returned from Europe where they deployed June 2018 in support of Atlantic Resolve, a mission which builds readiness, increases interoperability, and enhances the bonds between ally and partner militaries with multinational training events in Bulgaria, Estonia, Hungary, Latvia, Lithuania, Poland and Romania.
"In a big operation like this, there's always dilemmas and challenges that pop up," said Maj. Jason Brubaker, officer in charge of port support activity, Bravo Company, 404th Aviation Support Battalion, 4th CAB. "We (have) the right leaders in place and the right team members in place who are able to address maintenance and personnel issues as they arise. The mission (is getting) accomplished as safely and efficiently as possible."
Over roughly two weeks, Brubaker coordinated a team of about 125 aviators, blade-fold teams, unit movement officers and other support personnel who built and flew aircraft, and tracked cargo.
It was a brigade-wide event that was made successful because of the combined effort of the subordinate battalions, he said, which included 404th ASB; 3rd Attack Helicopter Battalion, 4th Aviation Regiment; 2nd General Support Aviation Battalion, 4th Avn. Reg.; and 6th Attack Reconnaissance Squadron, 17th Cavalry Regiment.
Capt. Erin M. Reid, UH-60 Black Hawk pilot, 3rd AHB, was part of a ferry crew that flew aircraft from port to the initial staging base (ISB) near Corpus Christi International Airport.
"(3rd AHB) is running the ISB; managing and monitoring flights from the ISB to Fort Carson," Reid said. "We're managing the maintenance support, and if there are any maintenance issues along flight routes post-ISB, we're in charge of bringing parts and pieces or the people necessary to fix that equipment."
3rd AHB created the multiple flight routes and maintenance checkpoints on the way to Fort Carson.
"Myself and the rest of the (UH-60M) crews will be waiting until all aircraft are off the port and ISB," she added. "We will not begin our flight home until they are all safely past our maintenance checkpoints along the way. We're the clean-up crew. If anyone needs any kind of maintenance support or help, we can ferry maintenance equipment to them from where we are."
For Reid, the subordinate battalions working collectively to accomplish the mission was greater than the sum of its parts.
"How the whole brigade meshes together and we're all accomplishing the same mission and supporting each other, we almost have an assembly line created for getting the aircraft unfolded and ready for flight," Reid said. "There haven't been major maintenance issues that we haven't been able to fix within 24 hours."
Ultimately, the port operations team was able to transport everything off the port and back to Fort Carson.
Related Links: