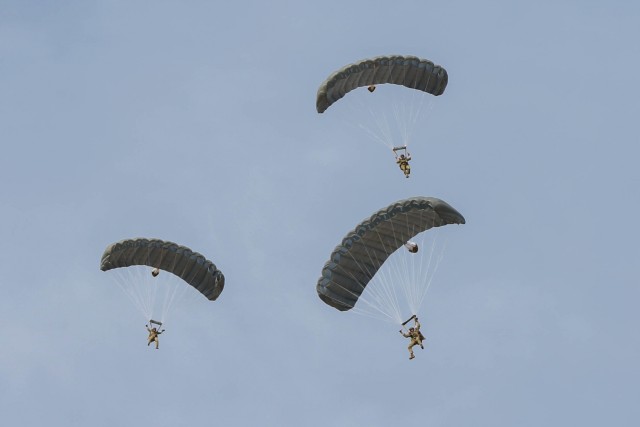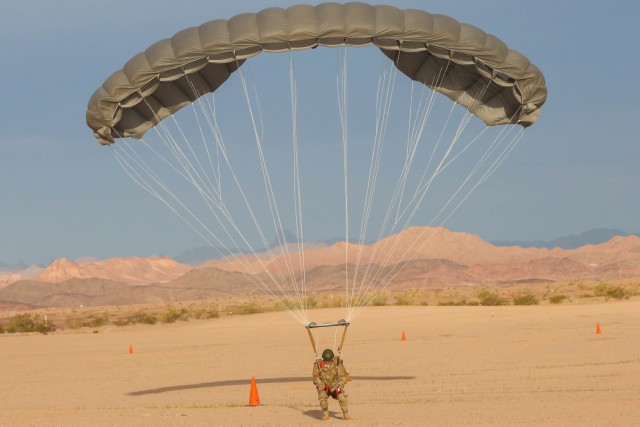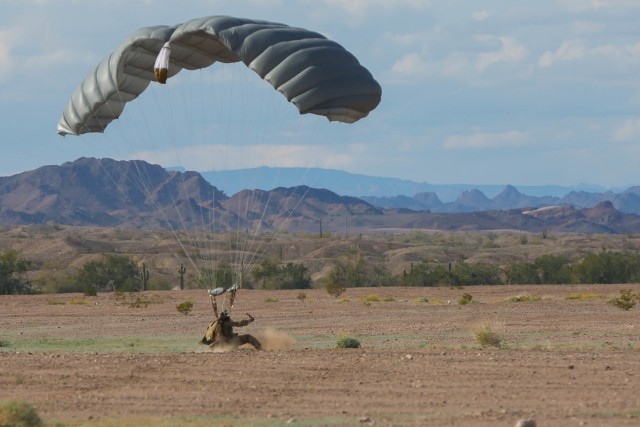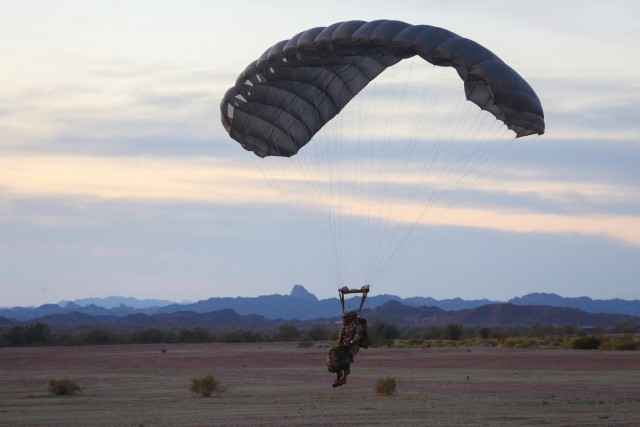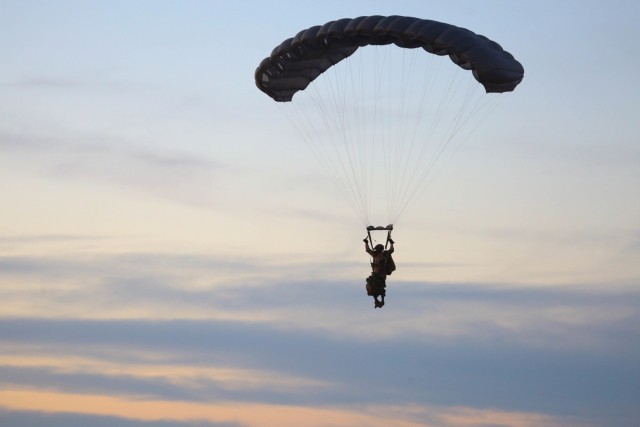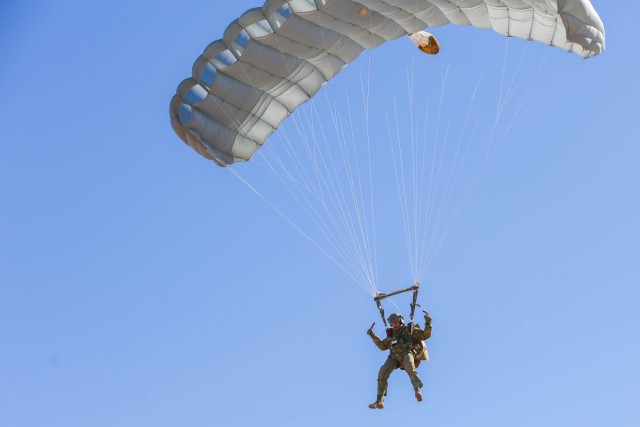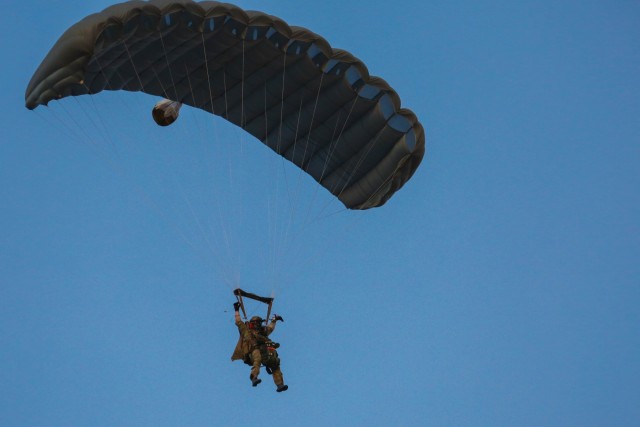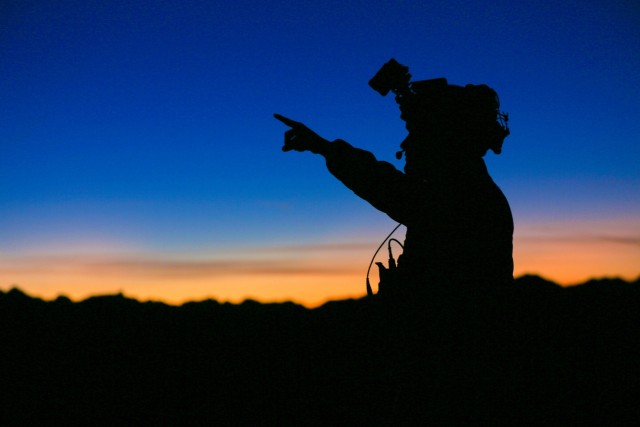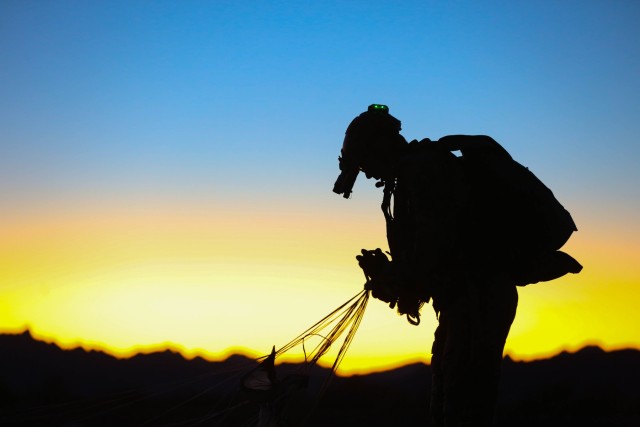 YUMA PROVING GROUNDS, Arizona- Green Berets from 1st Special Forces Group (Airborne) traveled from Joint Base Lewis-McChord, Wash. to Yuma Proving Grounds on January 10, to practice Military Free Fall operations. This three week training exercise helped hone high altitude low opening (HALO) and high altitude high opening (HAHO) skills to ensure their excellence in future operations.
Military free fall operations are an important asset to special operations allowing SF Soldiers to insert themselves into any area of operation without the team or the aircraft being detected. While the 1st SFG(A) has the ability to train this method of insertion at JBLM; practicing this technique without the distractions of day to day garrison operations is invaluable.
"Coming to Yuma gives us the chance to get back to working on our specialty," said a Special Forces team leader with 1st SFG (A). "With having come back from a recent deployment and having gained some new guys on the team; its nice to be able to focus on nothing but free fall training."
Yuma Proving Grounds also provided unique mentorship as the Military free Fall School is located here as well. The 1st SFG(A) team already validated at MFF operations were able to be fine tuned by cadre who are experts in the craft.
"Despite it not being an official tasking from the school house, we received many tips and ideas that helped make our jumps more efficient and safer," said the team leader. "These guys are experts with thousands of jumps, so any advice that they were willing to give, we took."
The team also practiced a technique known as 'bundle chasing' where an SF team drops a bundle of supplies from an aircraft and then performs a HAHO jump and attempts to land with or as close to the bundle as possible. These bundles can carry up to 10,000 pounds of equipment and supplies needed for any mission.
"By dropping a bundle it allows teams to jump with less supplies on their person, but still have everything they need once they make their landing," said Sgt. 1st Class Matt Prager, an Army parachute rigger with 1st SFG(A).
Following their three weeks of training, the free fall team returned to Washington having honed their craft and learning some new techniques.