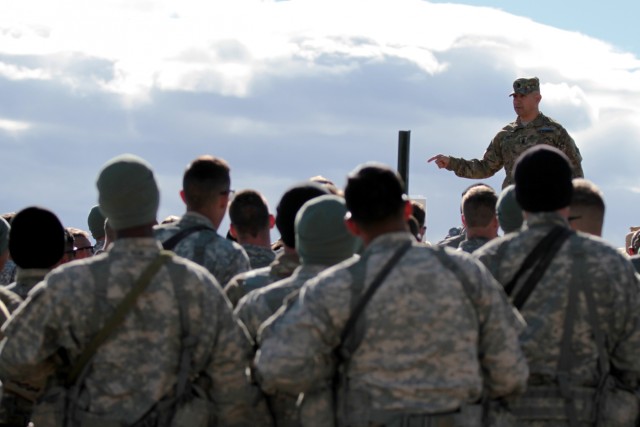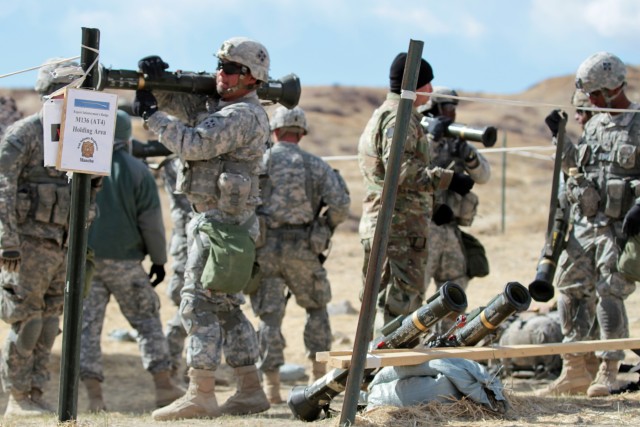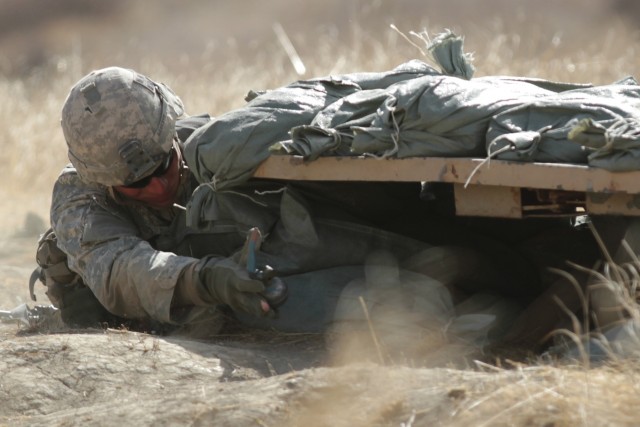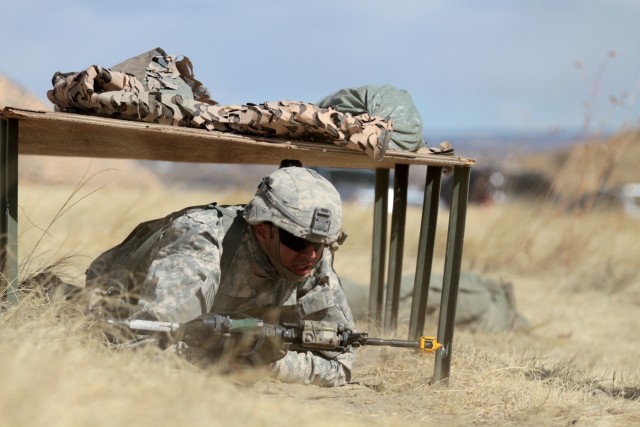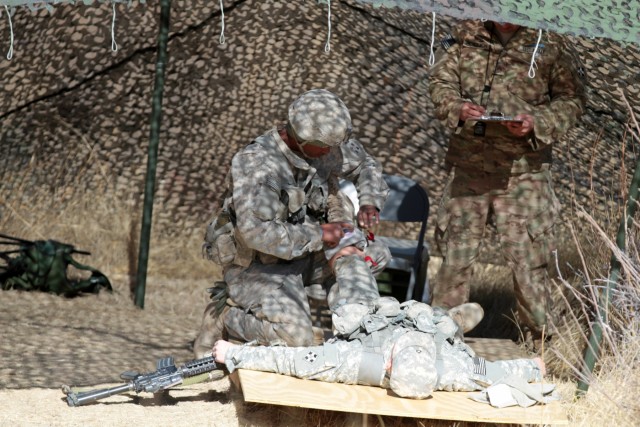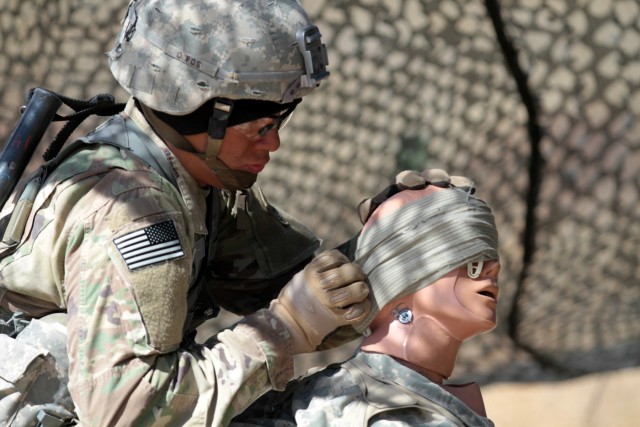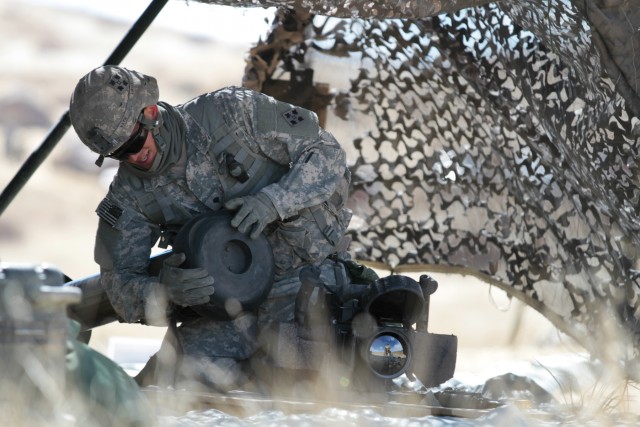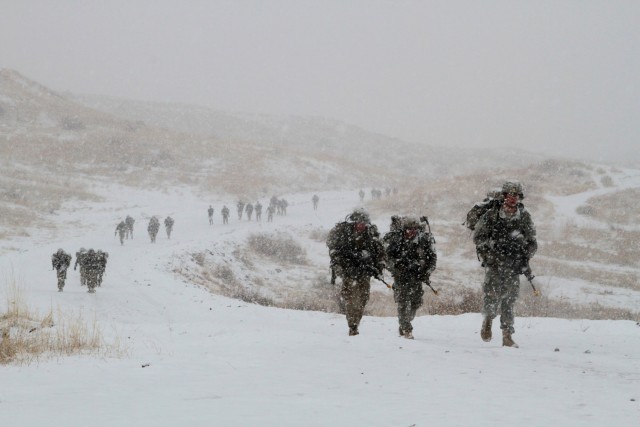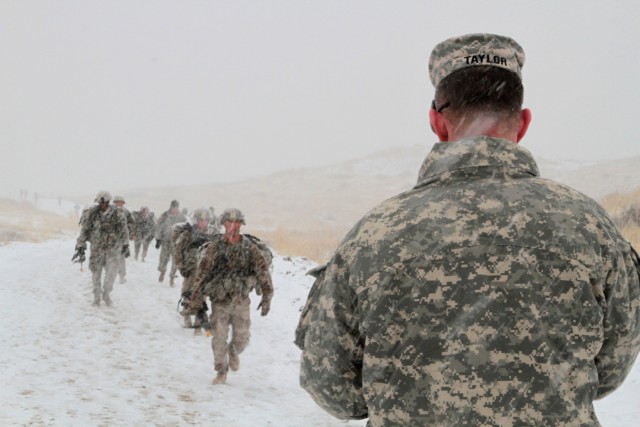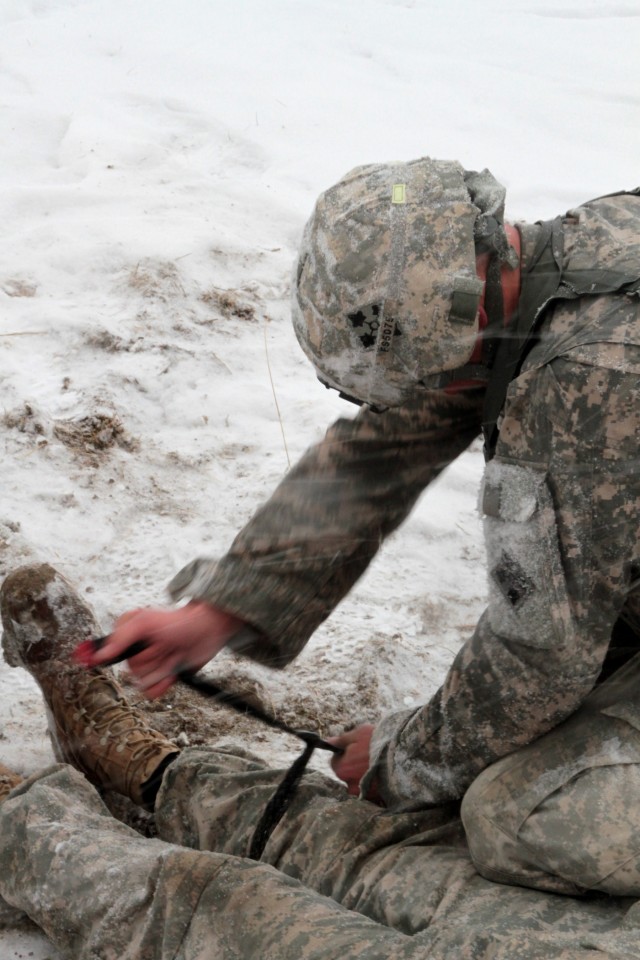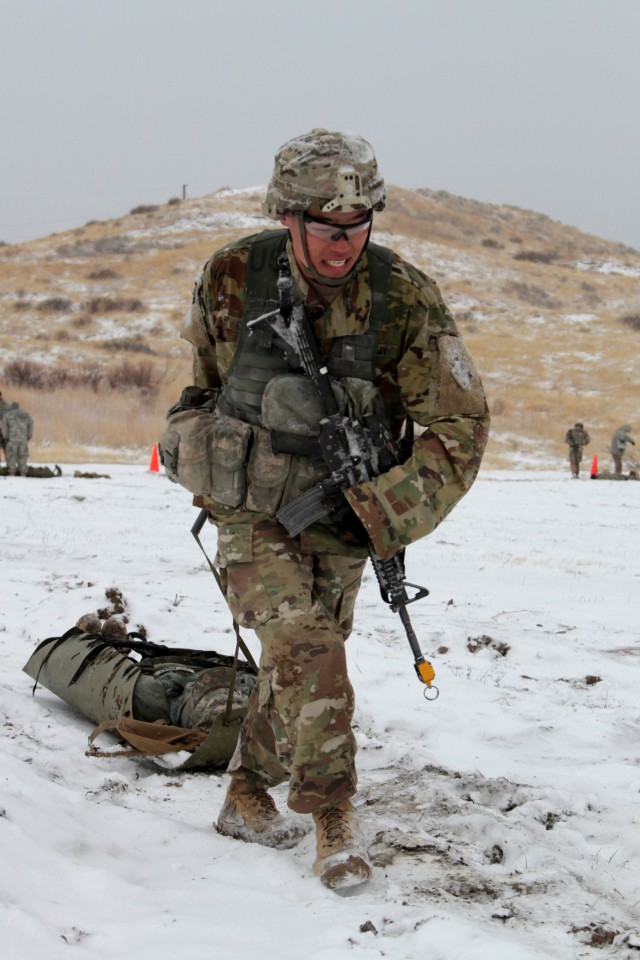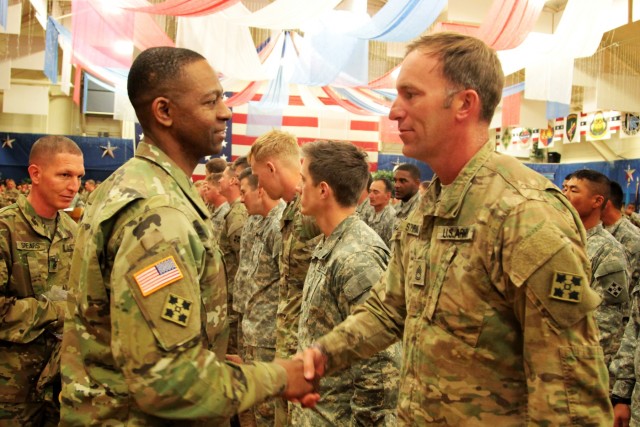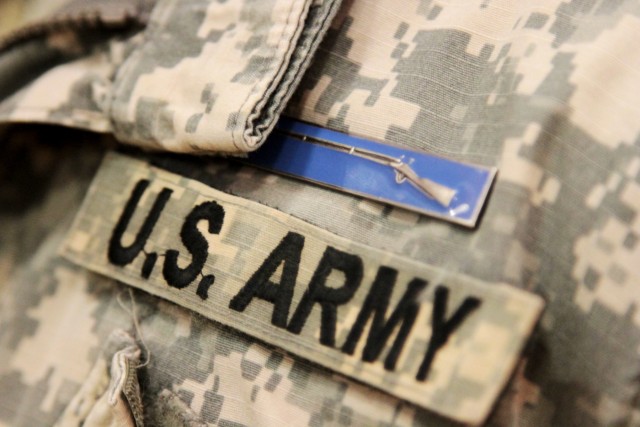 FORT CARSON, Colo. -A 4th Infantry Division Soldier leaned heavily against a snowstorm and achingly reached the crest of a hill with each step bringing him closer to earning an Expert Infantryman Badge (EIB), March 18, 2016.
In 1944 Army Chief of Staff George C. Marshall initiated the development of the EIB award to honor the tough, hard hitting role of the U.S. Army infantryman in combat.
"An Expert Infantryman Badge is an award given to Soldiers who complete numerous tasks to prove their proficiency as an infantryman," said Sgt. 1st Class Christopher Montali, assistant operations noncommissioned officer, 1st Stryker Brigade Combat Team, 4th Inf. Div. "It shows seniors, it shows commanders, it shows even your peers that you're knowledgeable and you can do the job. It's a big deal."
According to the U.S. Army Maneuver Center of Excellence, only 14 percent of Soldiers tested actually earn the EIB.
The EIB testing process measures the mastery of individual skills through different evaluations taking place over a five-day period.
On day one of testing every EIB candidate was required to pass an Army Physical Fitness Test, with a minimum score of 80 percent in each, event followed by a day and night land navigation course.
Soldiers spent the next three days rotating through 30 consecutive stations that tested them on various medical, weapon and patrol tasks.
Failing to correctly complete three stations or the same station twice in a row removed a Soldier from the evaluations.
Sgt. Jeremiah Lugo, infantry team leader, Company A, 4th Battalion, 9th Infantry Regiment, 1st SBCT, 4th Inf. Div., said the leaders from his platoon organized their own training in preparation for the EIB testing process.
"I printed off all of the standards, made my own little books and I handed them out to my Soldiers," said Lugo, a native of San Diego, California. "As an individual platoon we gave classes just like it would be for EIB. We'd have them run through it using task, conditions and standards."
The final event of the EIB test challenged Soldiers to complete a 12-mile ruck march in three hours or less bearing gear weighing up to 70 pounds before completing tasks associated with the clearance of "Objective Bull."
In the objective each Soldier evaluated a casualty, applied a tourniquet to control bleeding and dragged the casualty on a Skedco rescue stretcher for 50 meters.
Of the 863 Soldiers from across the 4th Inf. Div. who started the EIB evaluations, only 109 pinned on the coveted badge during an award ceremony on March 18.
"In the infantry world Soldiers are always trying to prove that they are better than someone else and it's not very often that we get the opportunity to truly compare ourselves to our peers," said Command Sgt. Maj. Chad Brown, 4th Bn., 9th Inf. Reg., 1st SBCT, 4th Inf. Div. "For these few Soldiers to stand before the entire division and be recognized that they are the best is probably one of the most significant things they are going to accomplish in their military career."