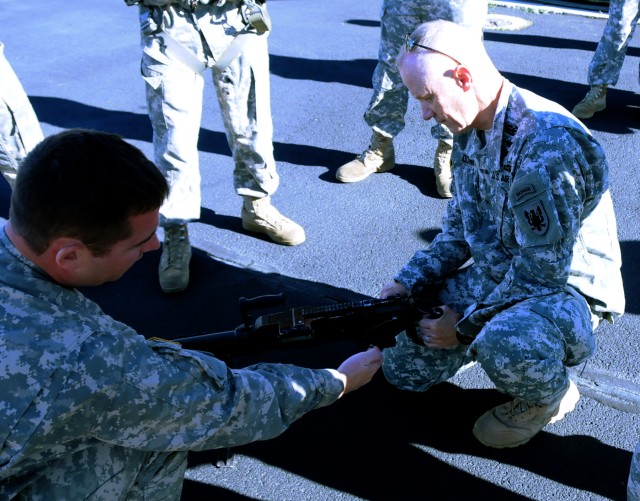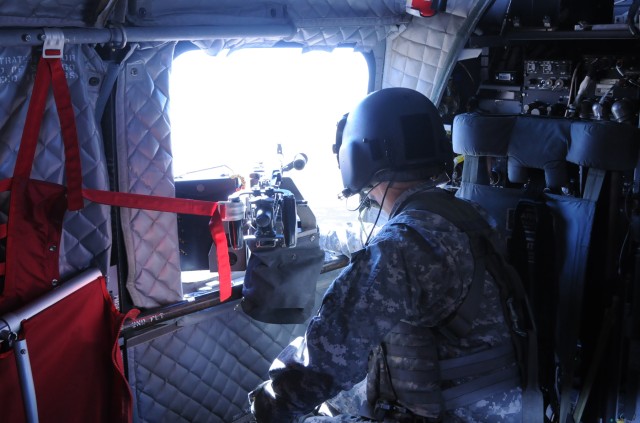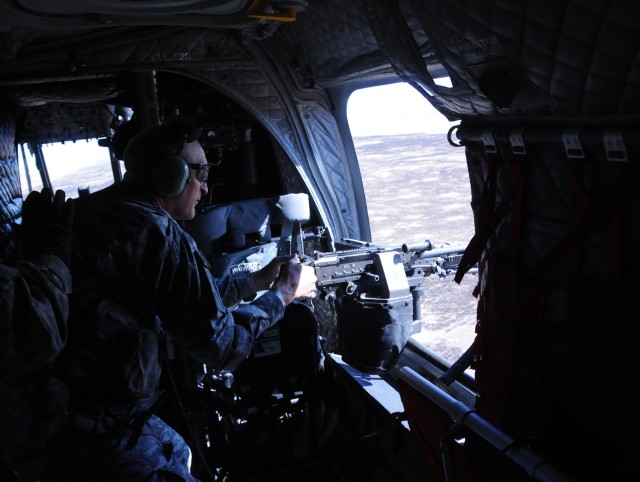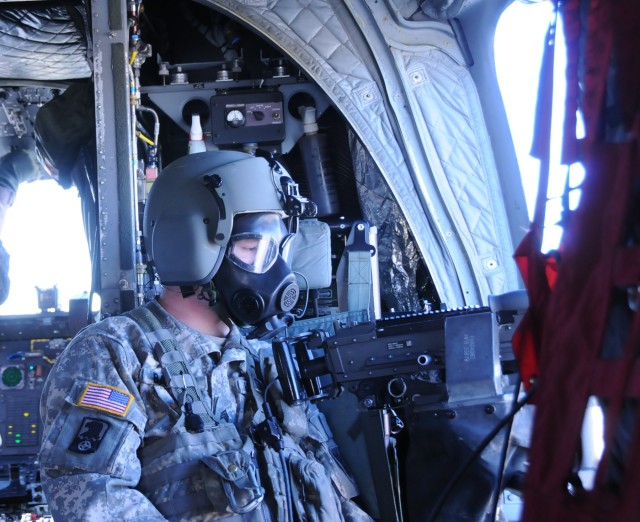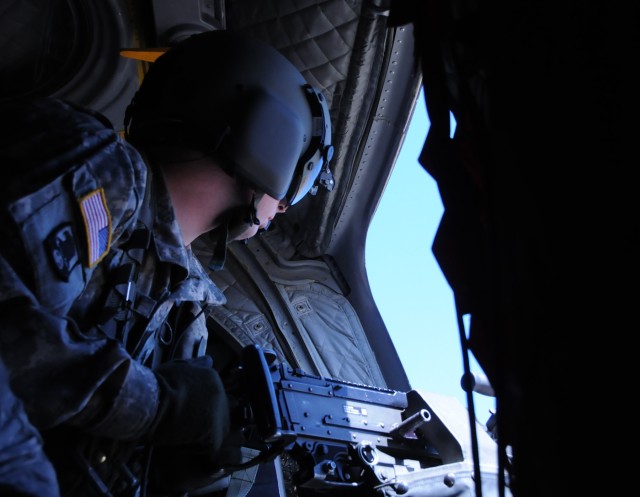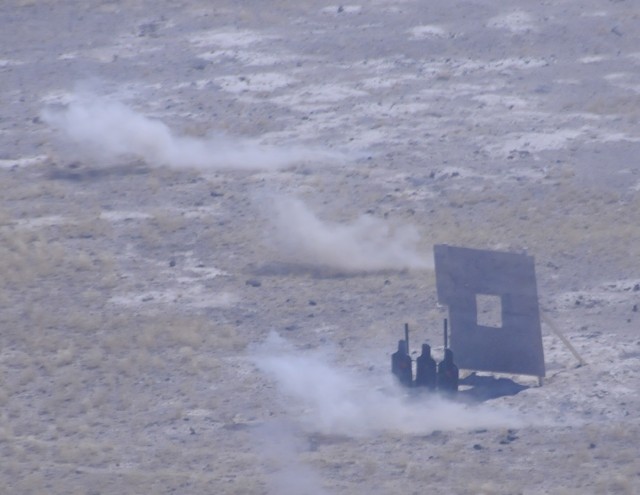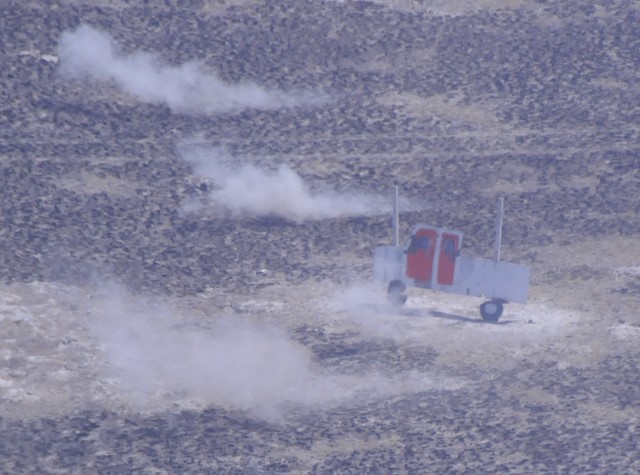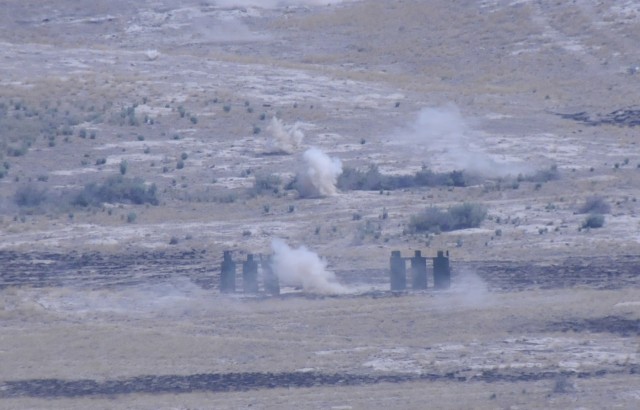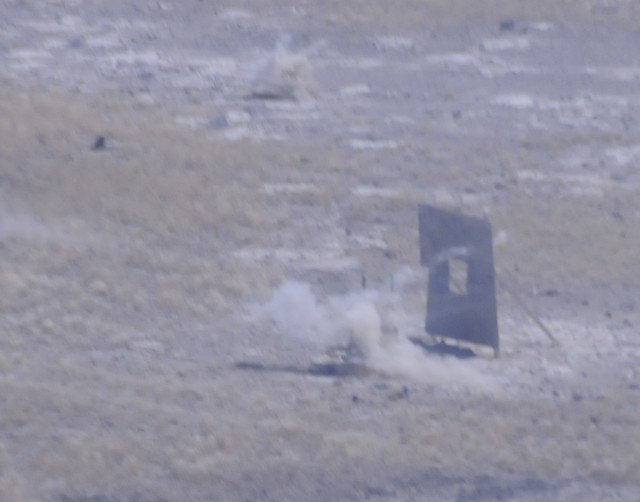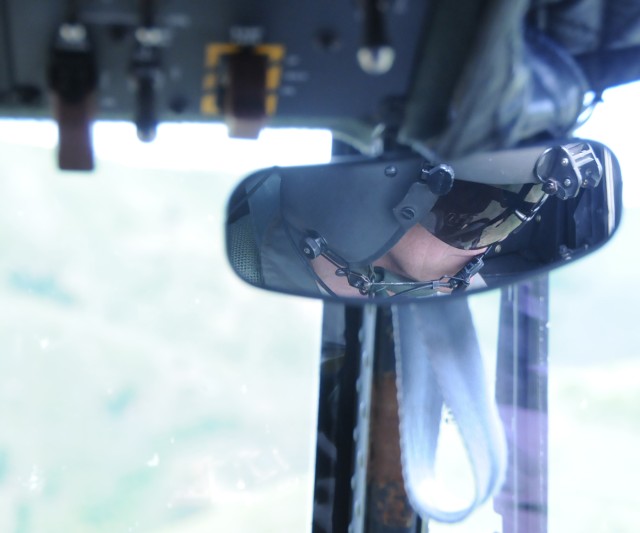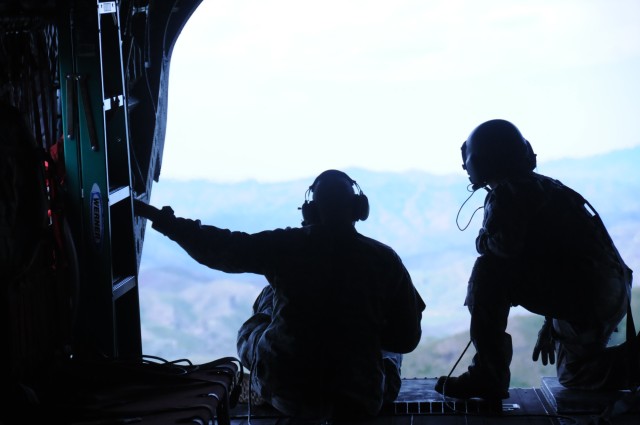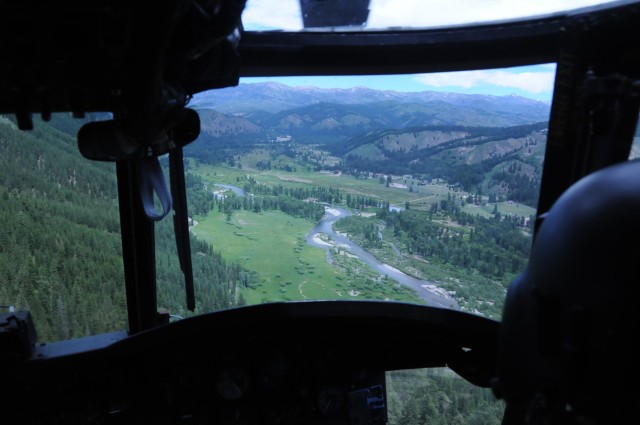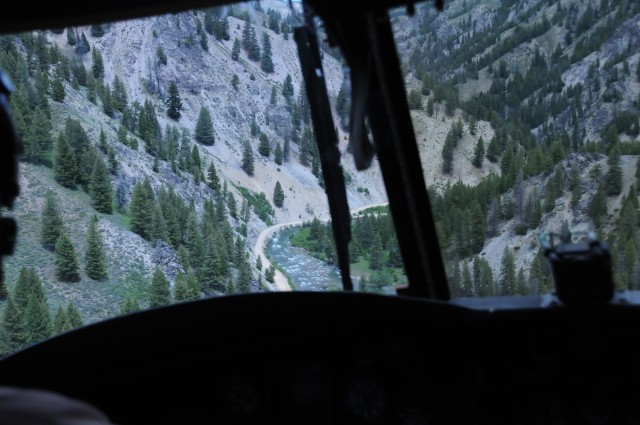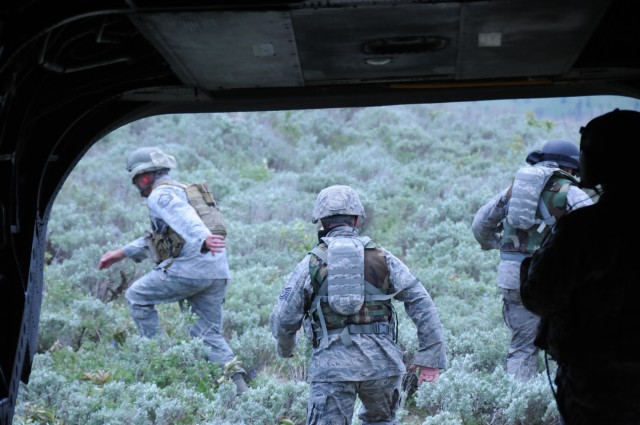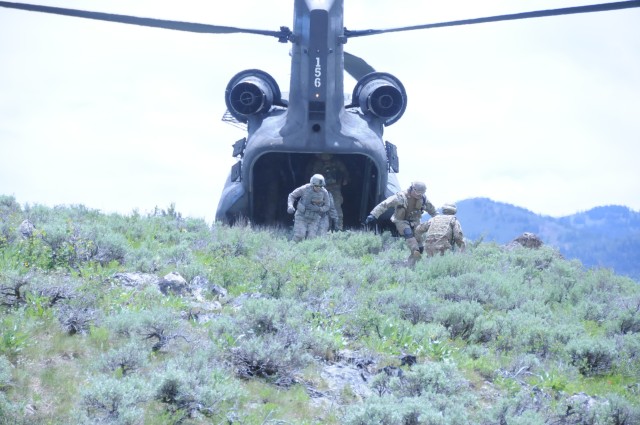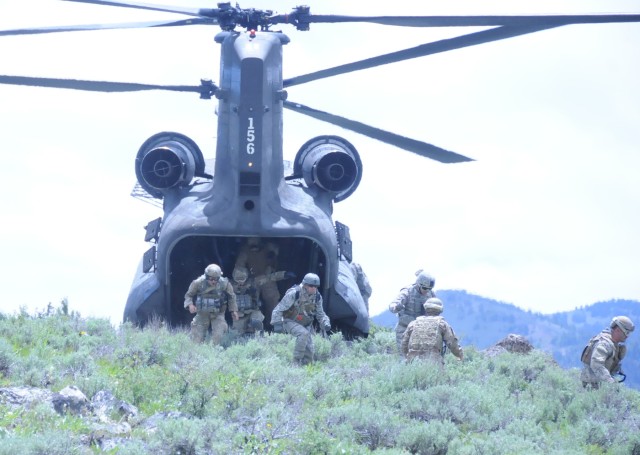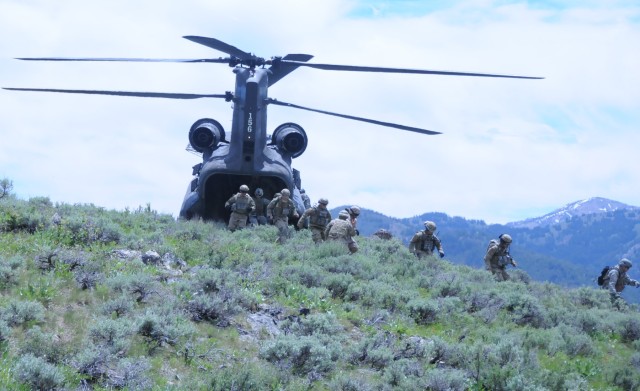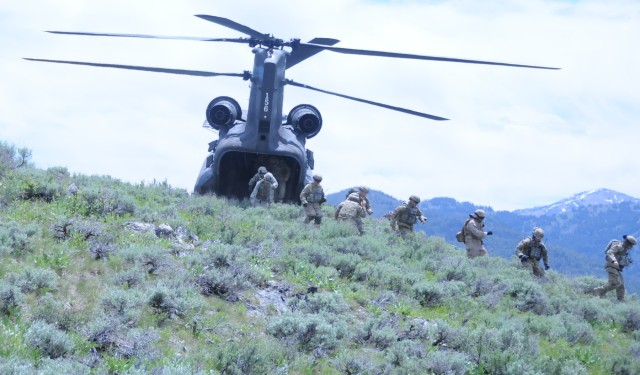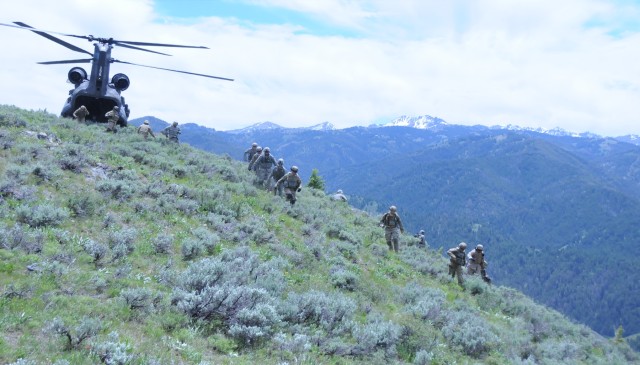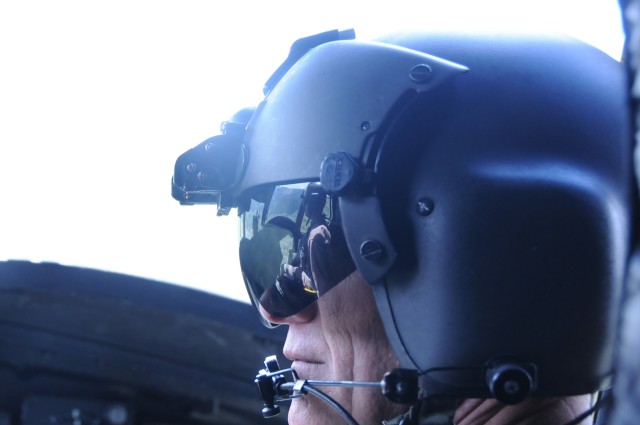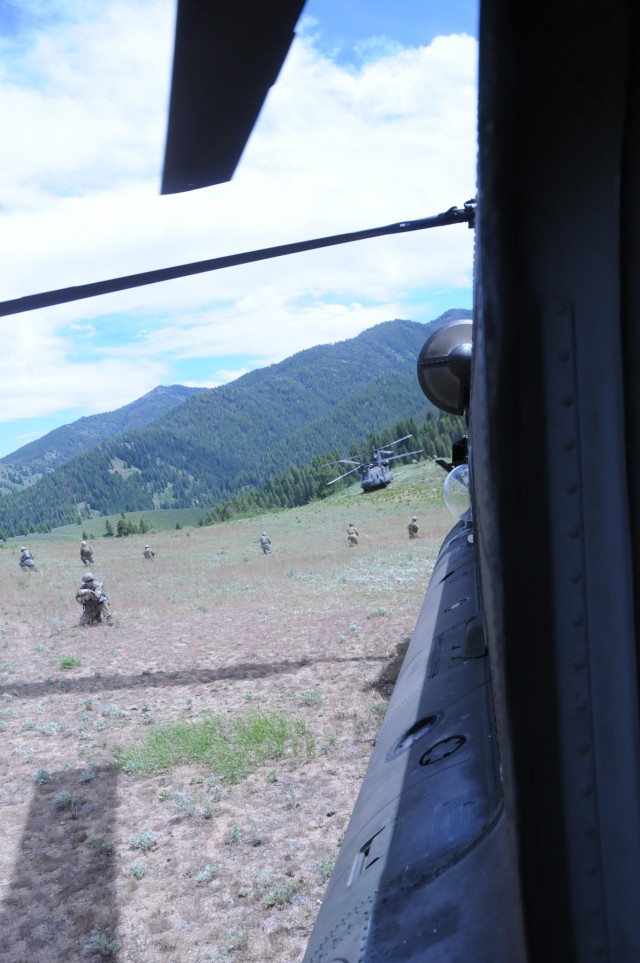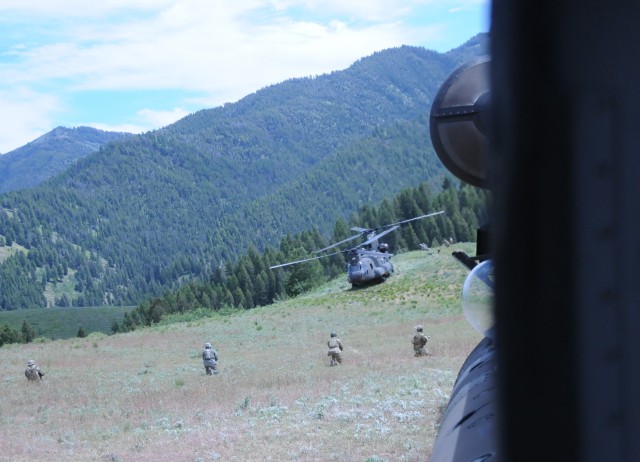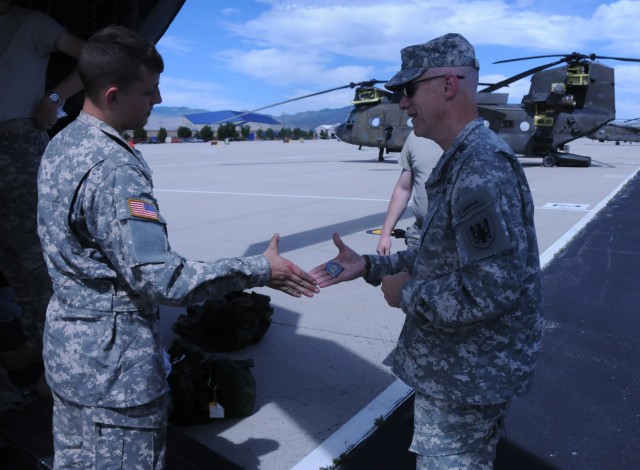 BOISE, Idaho -- As Company B, 1/214th General Support Aviation Battalion conducted their annual training in and around the mountains of Boise, Brig. Gen. Pete Quinn, commander of the 11th Aviation Command, stopped by to observe some of the training on June 21.
With hands-on leadership, Quinn didn't just stand by and watch, he also participated, as did Command Sgt. Maj. Neil Heupel. The morning's training consisted of door gunnery practice where the CH-47 Chinook helicopters flew along a firing range with silhouettes of enemy and generic vehicles, as well as actual junked cars, used as targets for the M240H machine guns mounted in each of the chopper doors. The pilot would call out the distance and direction to the firers who would in turn engage the targets with deadly accurate fire. An important part of B Company's wartime mission includes being proficient at aerial gunnery, which begins with individual qualification on aircraft weapon systems and builds upon those skills with unit collective training. "Training our Soldiers is a top priority and our units focus training on their wartime mission." Quinn stated. "The 11th Aviation Command prepares its Soldiers and units to deploy, fight and win in combat."
After the gunnery and a refueling stop, they were back in the air over the Idaho mountains practicing insertion and extraction of the Air National Guard's 24th Aviation Support Operations Squadron, Joint Tactical Aircraft Controllers to and from various landing zones. The Air Force JTACs' job is to direct air assets in support of various joint and special operations missions, which have become increasingly important during our most recent conflicts which have proven to be persistent and asymmetrical.
Quinn, who also had a chance to get some "stick time," was quite pleased with what he saw during his short visit. "I have always have been very impressed with the skills and professionalism of B Company," he said. "And watching their officers and non-commissioned officers in action during this training event only strengthened my belief that this unit can perform any mission asked of it, and with outstanding results."
Related Links:
11th Aviation commander joins in gunnery and flight activities