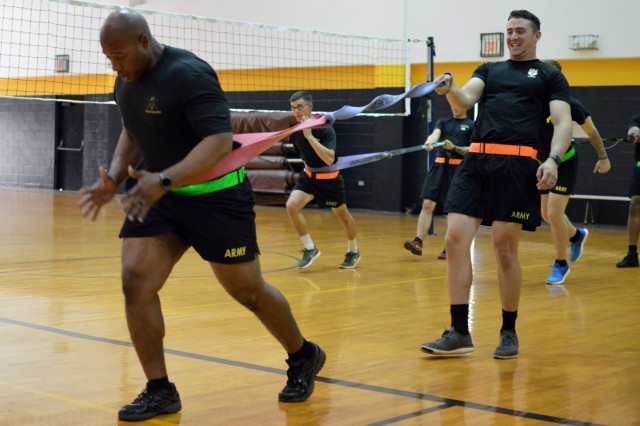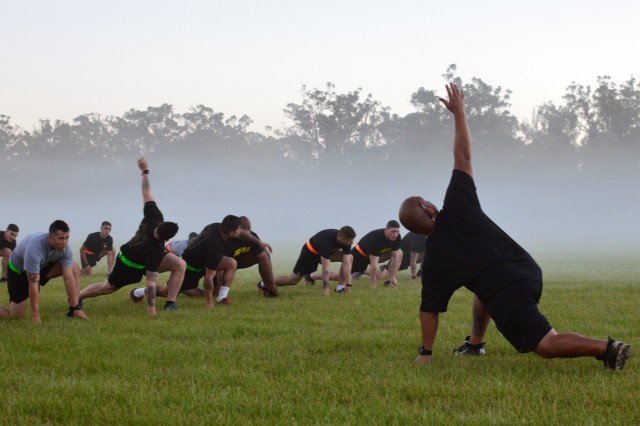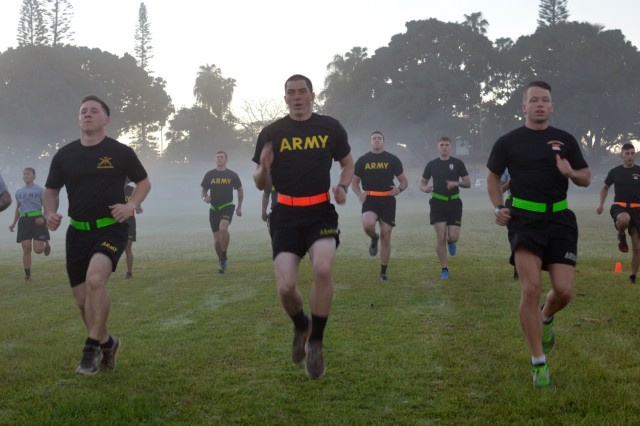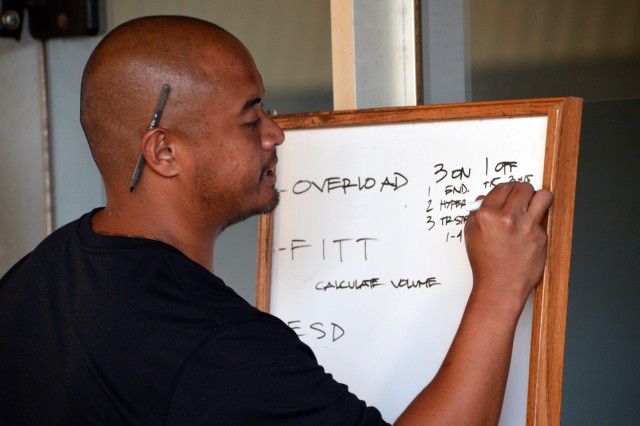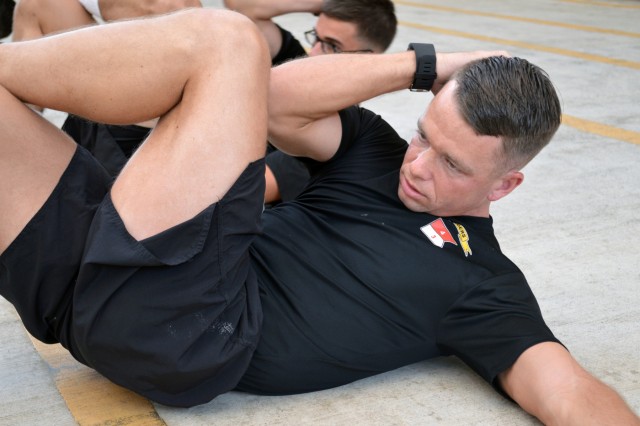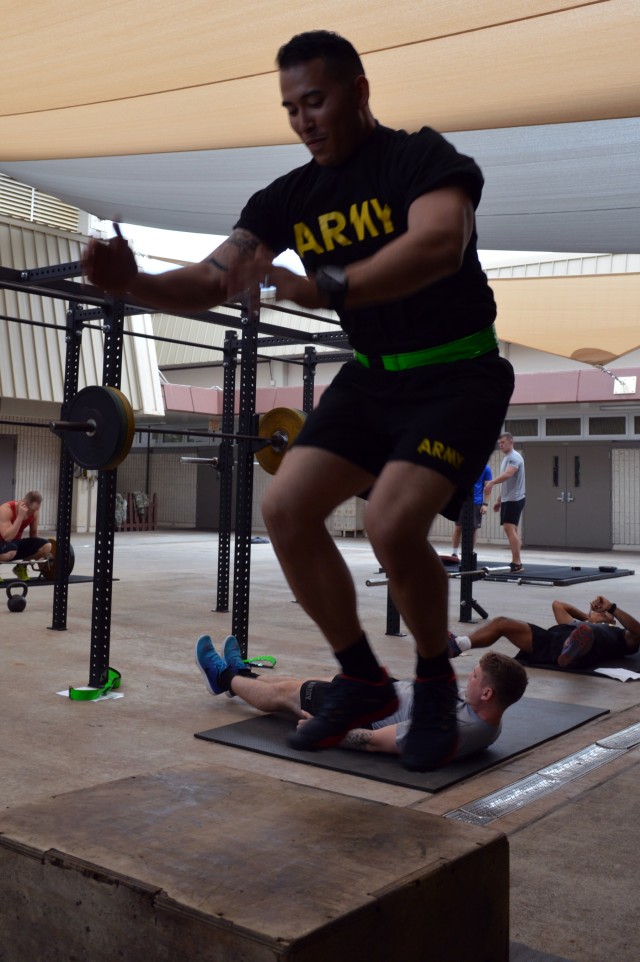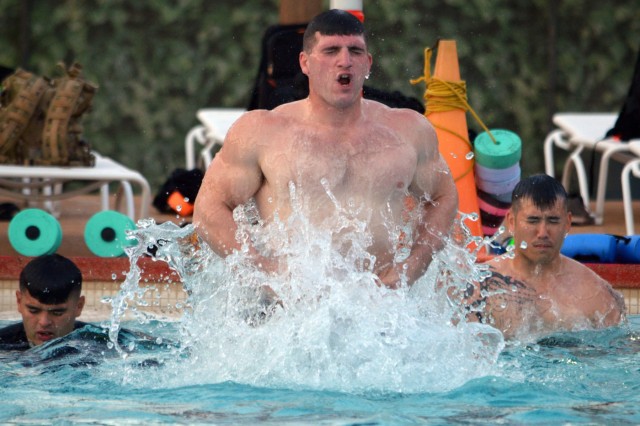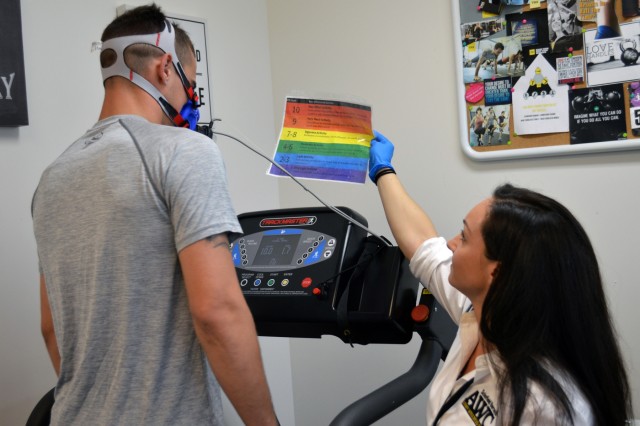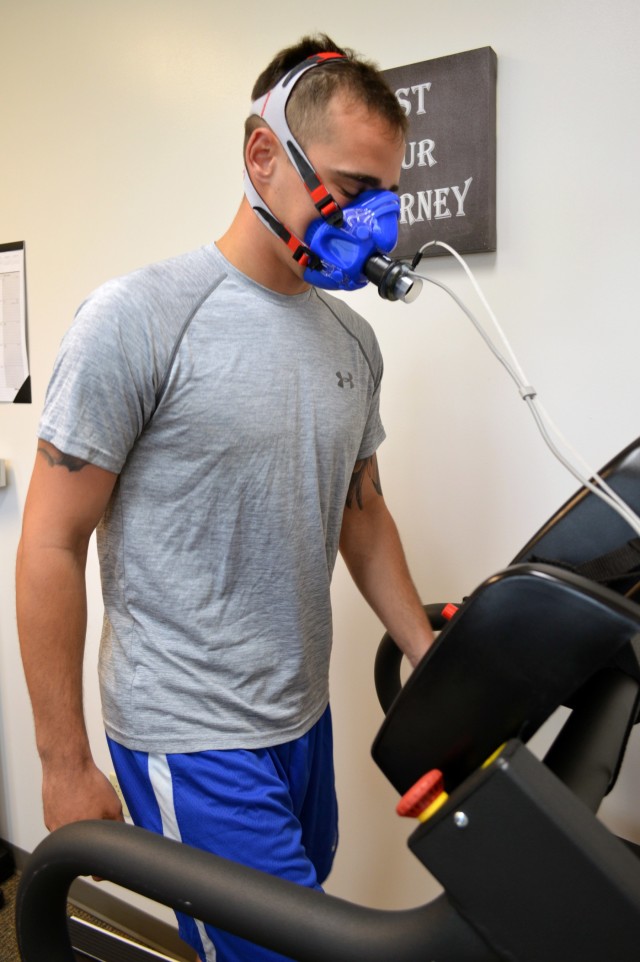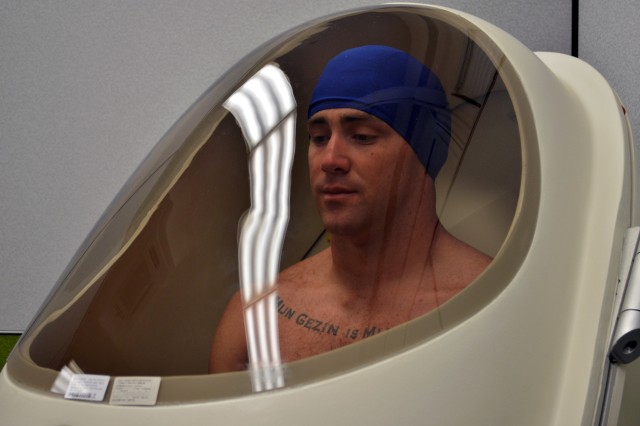 SCHOFIELD BARRACKS, Hawaii - In the early dawn hour, on March 13, Soldiers assigned to 3rd Brigade Combat Team, "Broncos," 25th Infantry Division, conducted endurance and mobility training through the foggy mist at Watts Field, here.
The Bronco Soldiers were participating in a weeklong Advanced Physical Training course as part of Consolidated Skills training being held throughout the brigade.
"We have 25 Soldiers who are with us," said Capt. Charles Rettig, a physical therapist assigned to 3rd BCT's Physical Therapy Department, U.S. Army Health Clinic-Schofield Barracks. "We're taking the Soldiers through the exercises and techniques that they need to do to better learn and to maximize their potential as combat athletes."
The biggest piece that Rettig wanted to impart was to have the Soldiers be empowered to use the skills and lessons learned, so they could take them back to their units to enhance and improve physical readiness training (PRT).
"Everyone we have today is an advanced leader," he said. "It means that they have gone through normal physical training, and we want to take them to that next level in terms of performing faster and do this without getting hurt."
The Soldiers learned strength and mobility, performance nutrition, aquatic training, measuring body composition by using the air displacement plethysmography machine known as a BOD POD, and testing their maximal oxygen consumption by using a VO2 max machine.
Neil Santiago, an athletic trainer and conditioning specialist at USAHC-SB's Physical Therapy Department taught the Soldiers throughout the week on proper exercise techniques.
"We're looking at human performance as a whole as it relates to the tactical athlete," Santiago said. "So what can we do to improve overall performance in regards to APFT, overall strength conditioning."
Santiago wanted to show the Soldiers how to develop programs that are well balanced during physical fitness training to prevent injury. He understood while Soldiers go through the PT during the normal day, Soldiers had a tendency to injure themselves through repetitive stress, along with improper posture, which results in injury to the Soldier.
He further elaborated the training was focused on the basics and foundations on physical fitness for when Soldiers perform their daily PT routine.
The Soldiers who participated found they had learned much during the Advanced Physical Training course.
"I learned how to set up a systematic PT process, as opposed to just going through regular PRT and taking it further, putting it into taking what we've learned and so we can get a tactical advantage out of it as well," said Staff Sgt. Darnell Hines, a squad leader assigned to 2nd Battalion, 27th Inf. Regiment, 3rd BCT.
Hines said he found he needed to focus more on the structure of PRT and learning a better approach to see improved results.
"Its great training overall," he said. "It's actually a lot better than I thought it was going to be, and I'll be able to take these lessons back to my unit."