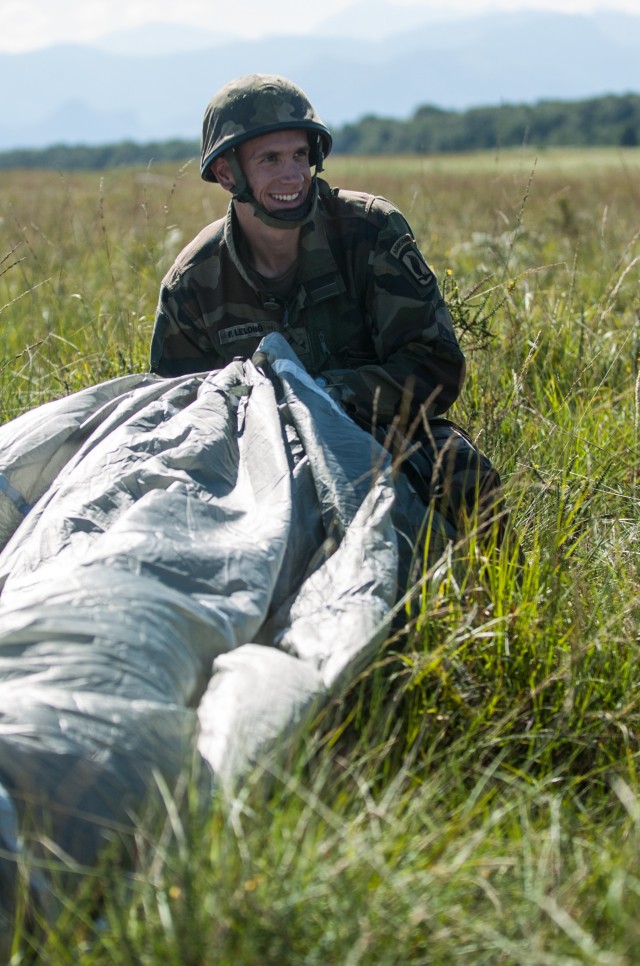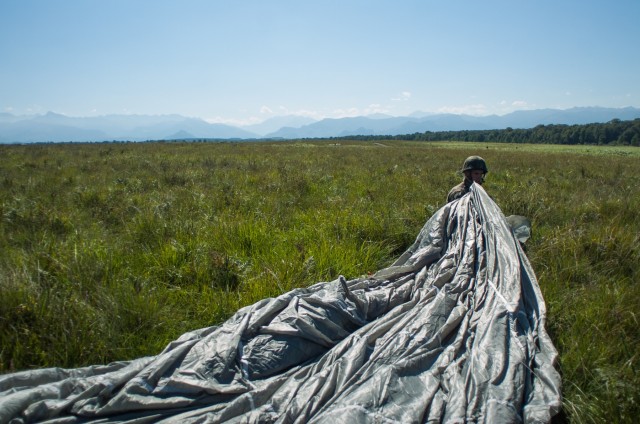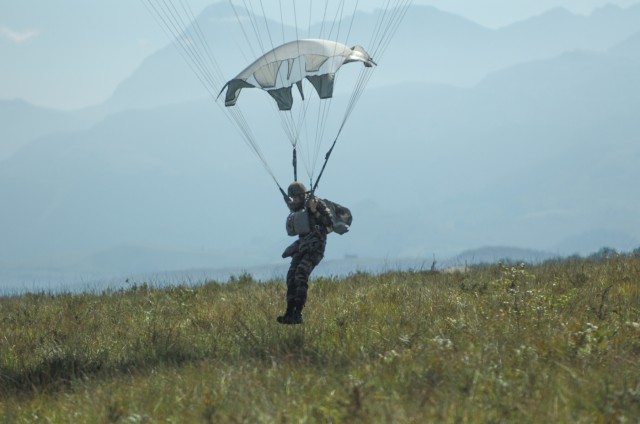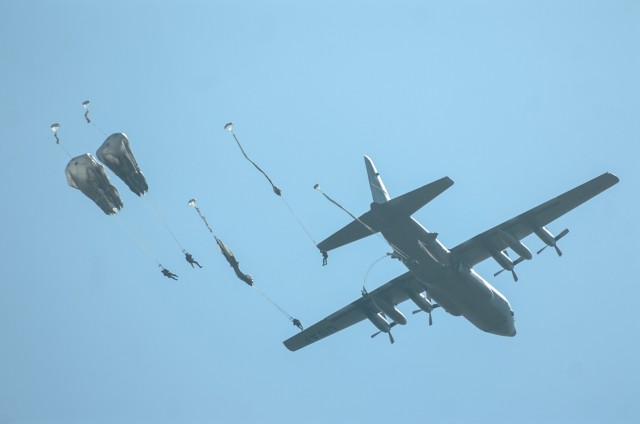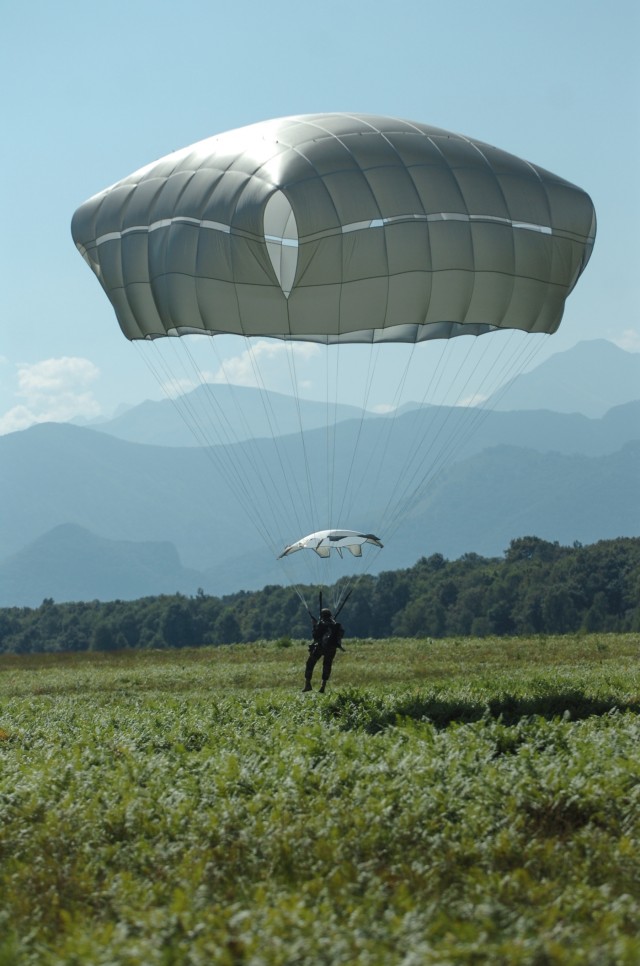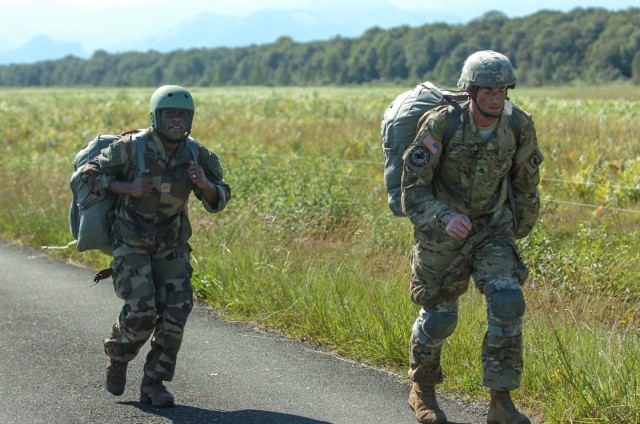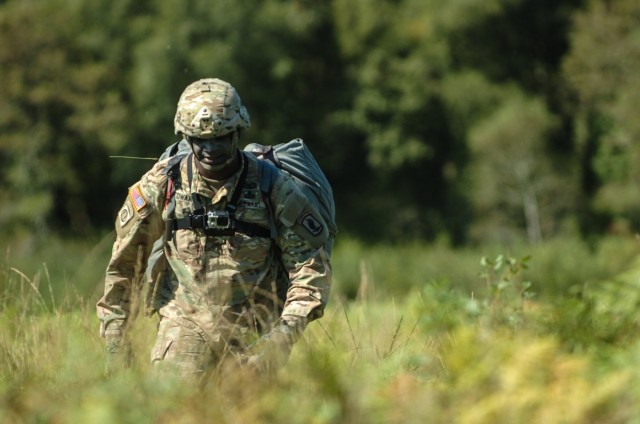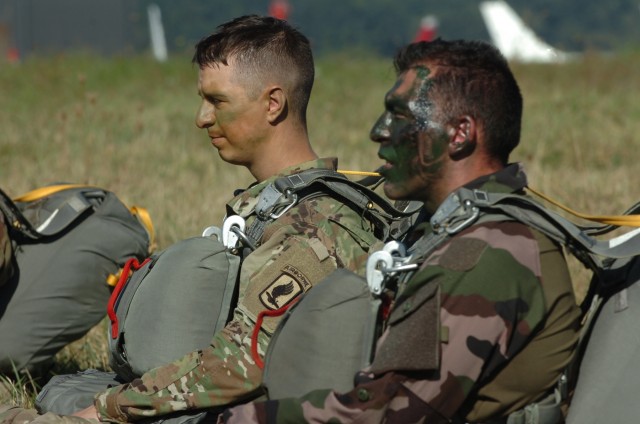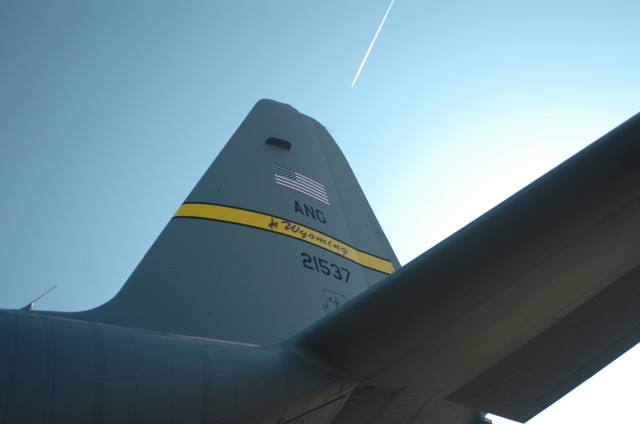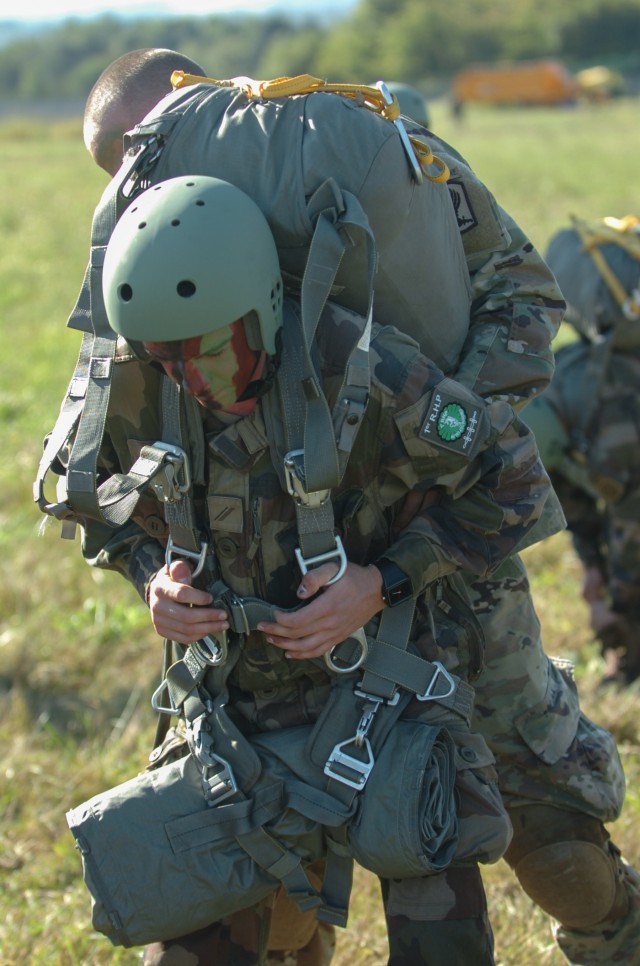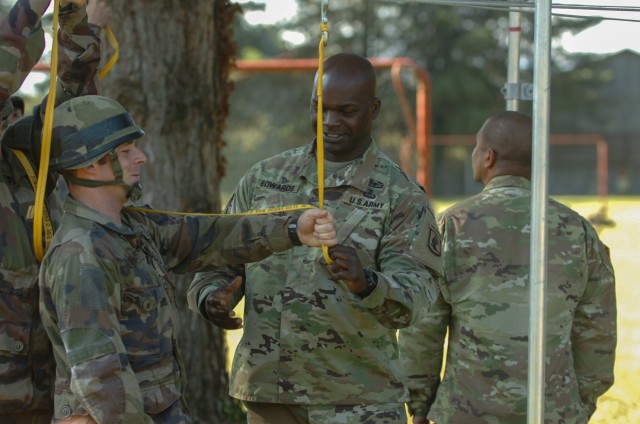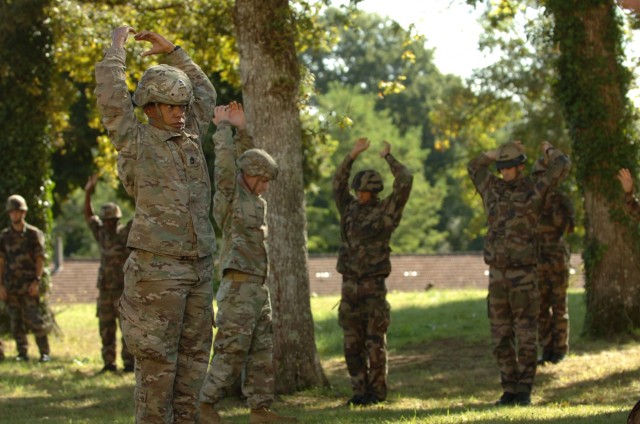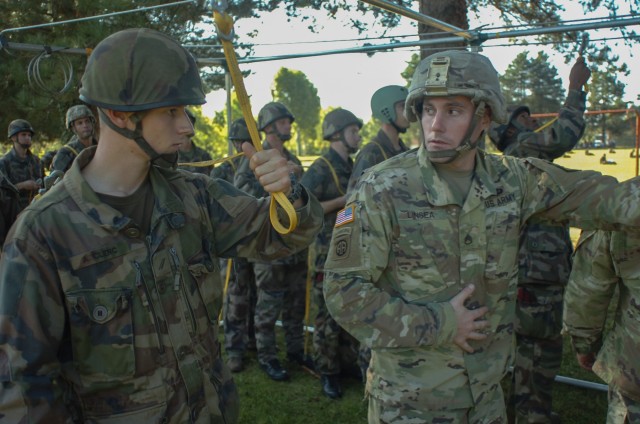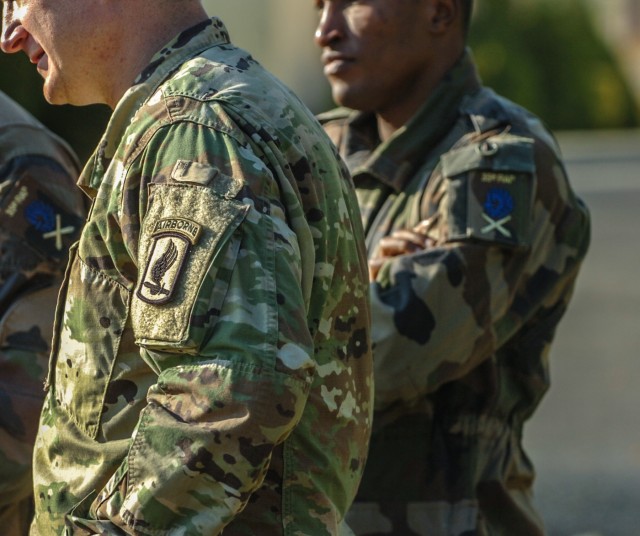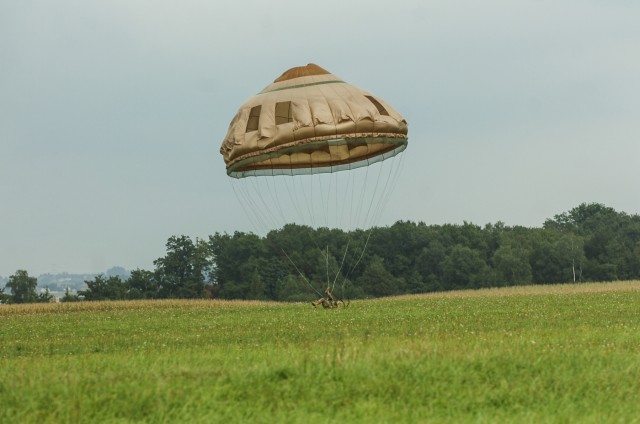 TARBES, France -- Mutual understanding of the battlefield does not come easy - it is a process that requires shared work, dedication, and coordination. Creating a common operating language between two NATO airborne units presents an especially unique challenge requiring unparalleled precision and finesse.
Full integration of allied and partner forces across the world demands constant training; which is precisely the goal of the 173rd Airborne Brigade and the French 35th Parachute Artillery Regiment (35e RAP) throughout Exercise Colibri in France, from Sept. 18th to the 31st.
The 35e RAP hosted airborne training for the paratroopers from 4th Battalion, 319th Airborne Field Artillery Regiment and the 54th Brigade Engineer Battalion on September 19 and 20 in Tarbes, France. As part of the instruction phase, the French instructors taught a myriad of French airborne techniques to the Sky Soldiers.
"They are teaching us the same way they teach their soldiers," said Spc. Phillippe Workman, with A Company, 54th BEB. "We went over how to put on a parachute and procedures of jumping and any possible malfunctions."
Not only did the Sky Soldiers pick up new techniques, but they also shared their knowledge with their French counterparts, giving the airborne professionals from both countries an opportunity to learn about one another.
"During the first phase of Colibri we are conducting a wing exchange to build comradery among ourselves and the 35e RAP," said Lt. Col. David Pasquale, Commander of 4-319 AFAR. "It is an opportunity to build trust and understanding among our allies and an opportunity to learn how we each can perform airborne operations better."
"Exercise Colibri enables us to learn how the 35e RAP operate and do their airborne operations," said Sgt. 1st Class Steven Manuel, C Company, 54th BEB.
The differences in airborne operation execution demonstrate the unique capabilities of NATO, and what each ally brings to the fight.
"Their parachute is lighter and a lot more maneuverable than ours," said Pasquale. "I have been on airborne status for 18 years and I was immediately impressed with the professionalism of the French instructors. The instruction has been outstanding."
This training serves as an opportunity to maintain proficiency of both units and build their lasting partnership as NATO paratroopers.
"It is important that our soldiers understand that we are part of an alliance," said Pasquale. "This is a tremendous opportunity for us, as an airborne field artillery regiment, to train with our brothers from the 35e RAP."
Further exercises are planned between the two nations, providing more opportunities to enhance their mutual understanding.
"Colibri will lead right into Exercise Summer Tempest," said Pasquale. "We will further develop the fire support capabilities by working together with the Italian Fire Support Brigade and 35e RAP."
The overall purpose of Exercise Colibri is to bring together airborne communities and multinational war fighting functions from the region and will lead into Exercise Summer Tempest this fall in Italy.
-30-