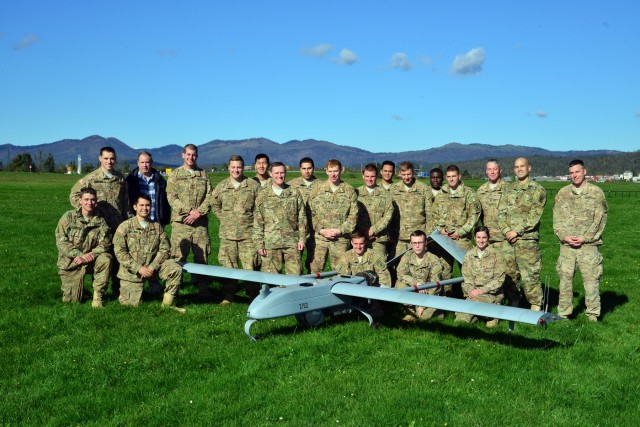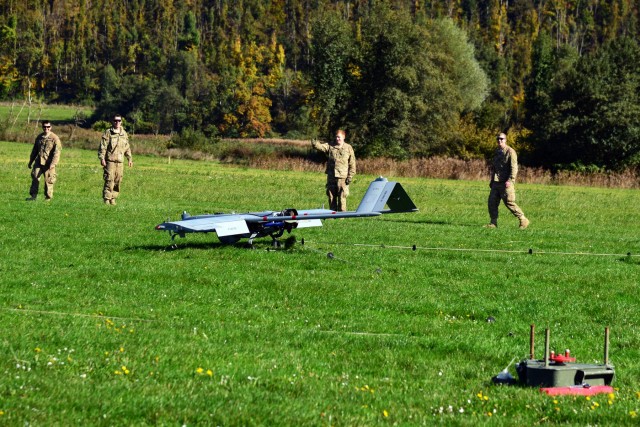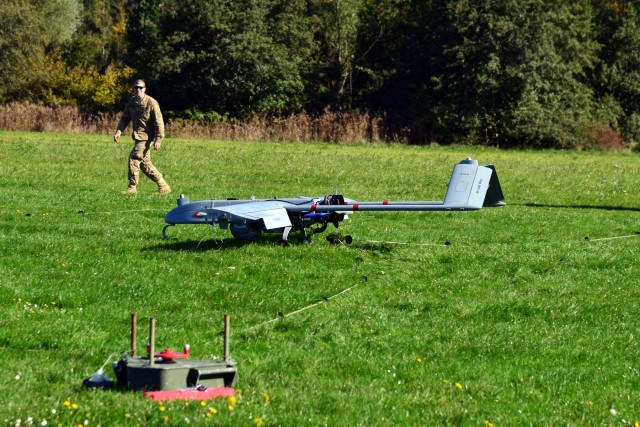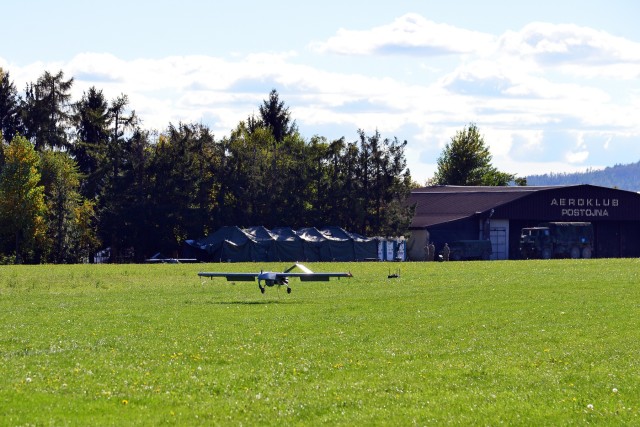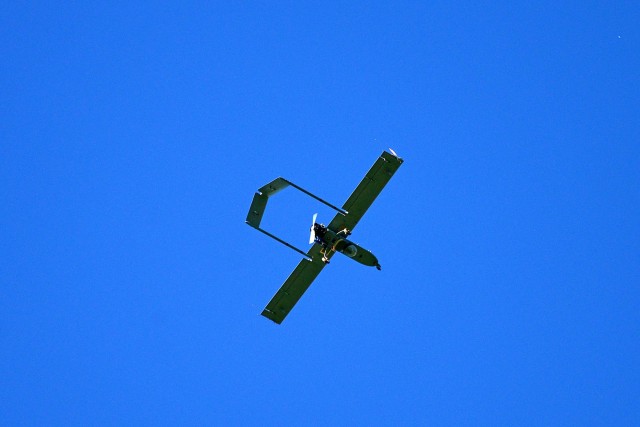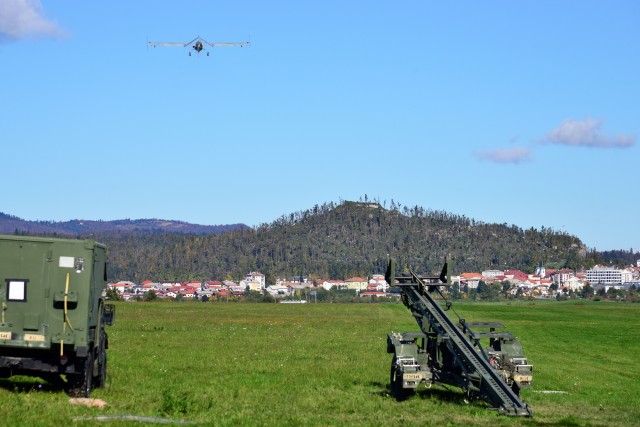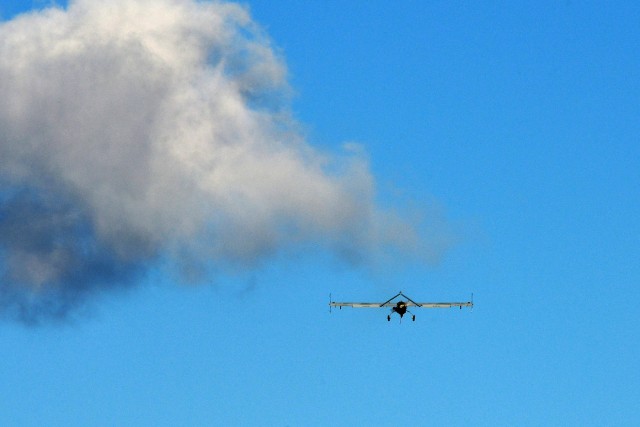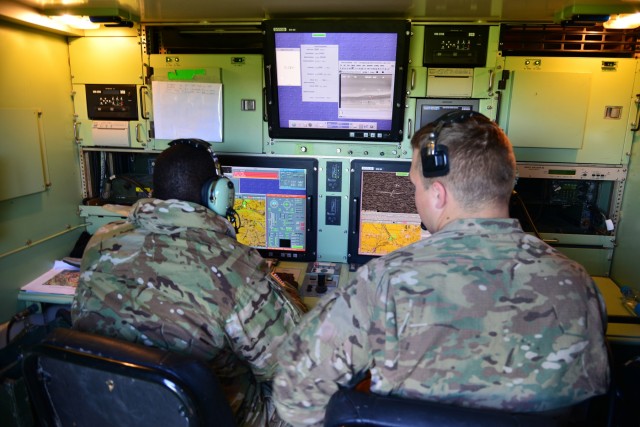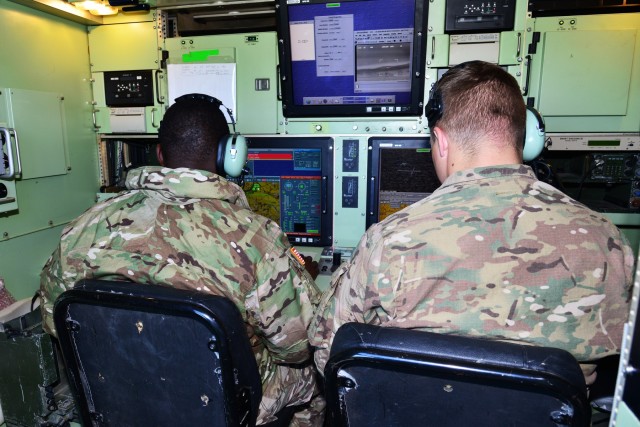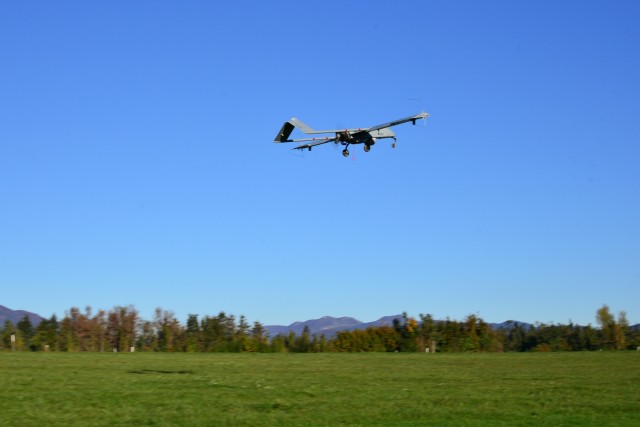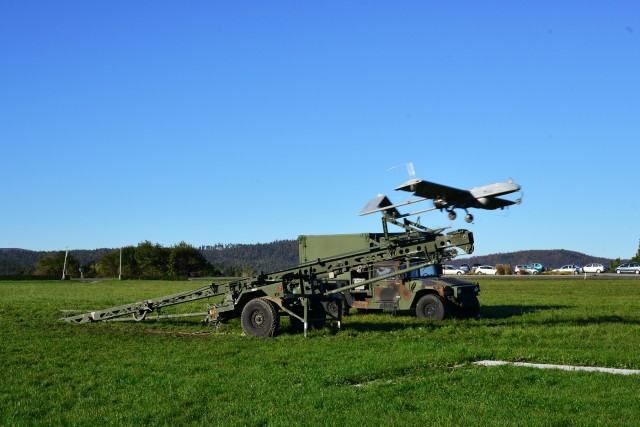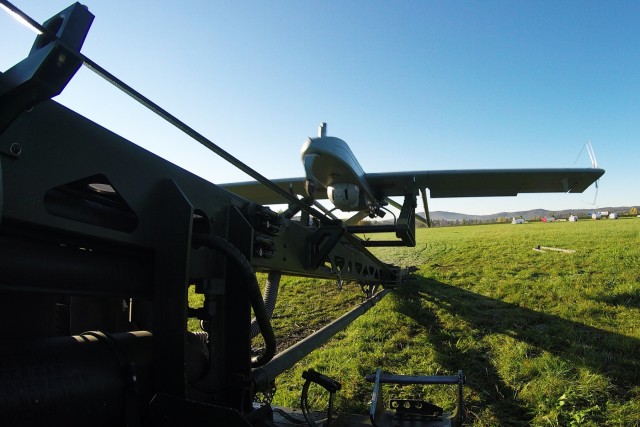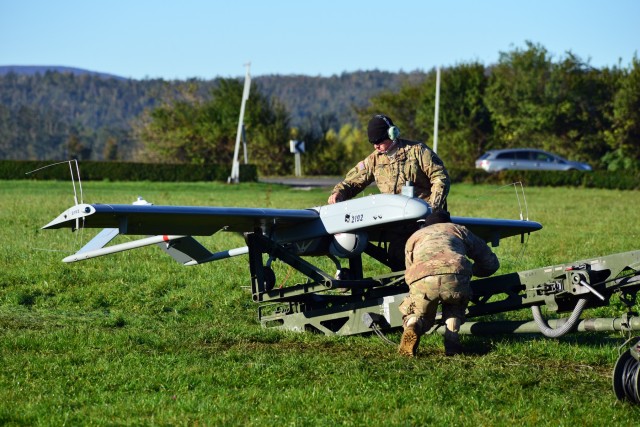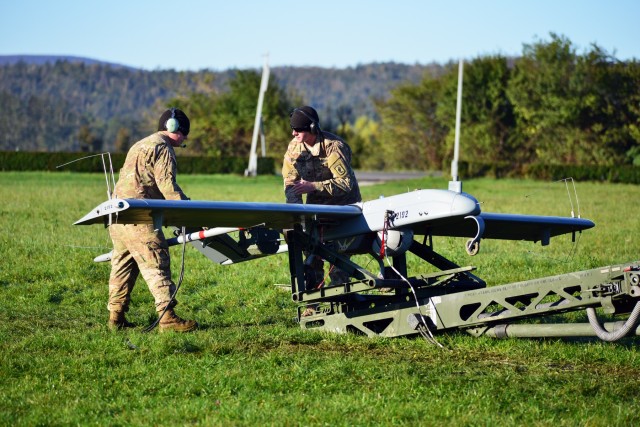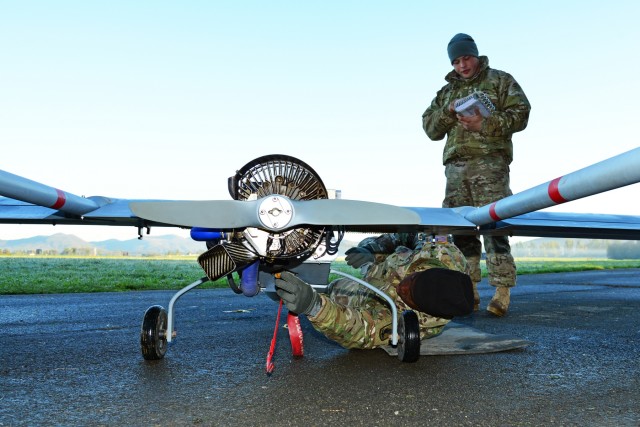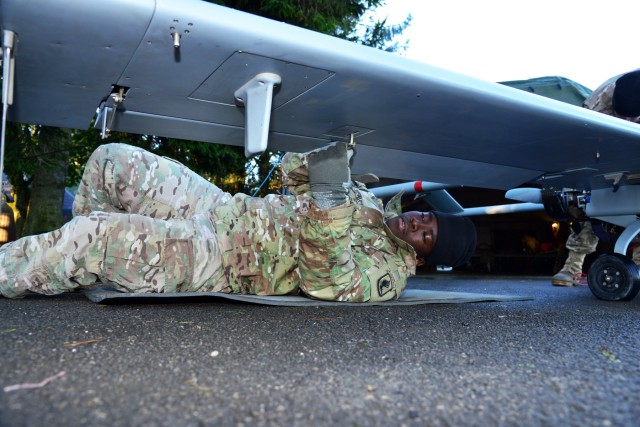 POCEK, Slovenia (Nov. 2, 2015) -- Paratroopers, from the 173rd Airborne Brigade, were in Slovenia from Oct. 16 - 21 in support of Exercise Rock Proof V, a combined-arms exercise between U.S. and Slovenian Soldiers.
Joining the infantrymen, from 2nd Battalion, 503rd Infantry Regiment, in their exercise were paratroopers, from the 54th Brigade Engineer Battalion, who integrated aviation, engineer and military intelligence expertise into the fight.
For the first time in the exercise's history, unmanned aircraft systems, or UAS, and their operators played a part.
"Rock Proof allowed a platoon of UAS operators from the 54th Brigade Engineering Battalion to demonstrate their ability to serve as a combat multiplier, both for intelligence collection as well as kinetic strikes," said Chief Warrant Officer 2 Anthony Blacharski, the UAS platoon leader. "The UAV [unmanned aerial vehicle] team, using the Shadow unmanned aerial vehicle, has the ability to provide continuous coverage of the battlefield for the commander."
During the exercise, a sapper platoon from Company A, 54th worked on properly assimilating its personnel with an infantry battalion's ground tactical plan.
"The best part of working with the infantry is being able to synchronize direct and indirect fires to allow our sappers to be able to breach obstacles more safely and quickly," said 2nd Lt. Alexander Cansler III, a platoon leader with Co. A. "Getting realistic training with a lot of repetitions was ideal."
Joining the aviation and engineering assets were military intelligence paratroopers from the 54th.
The battalion's Company D provided two human intelligence collectors, who worked with 2nd Battalion paratroopers as trainers and simulated intelligence assets.
"It's very important for human intelligence [HUMINT] collectors to integrate with the maneuver battalions," said Sgt. Matthew Martinez, a HUMINT squad leader. Tactical questioning is a critical piece to the accomplishment of their mission."
Overall the exercise afforded an opportunity to incorporate enablers into a combined-arms, live-fire exercise, allowing those assets to seamlessly integrate and enhance the training value to all those who attended.
The 173rd Airborne Brigade, based in Vicenza, Italy, is the U.S. Army Contingency Response Force in Europe and is capable of deploying ready forces to conduct the full range of military operations across the U.S. European, Africa and Central Commands' areas of operations within 18 hours.
Related Links: