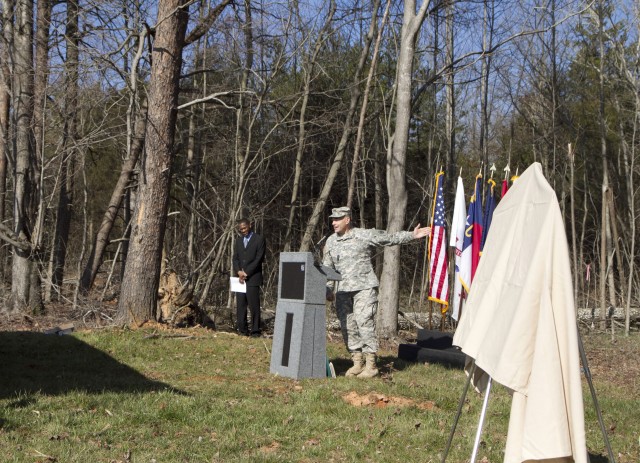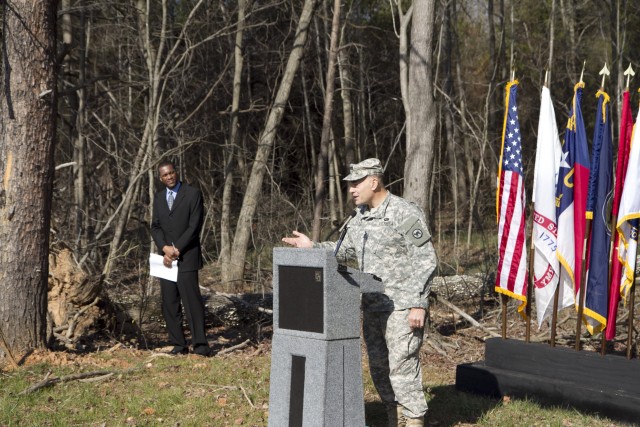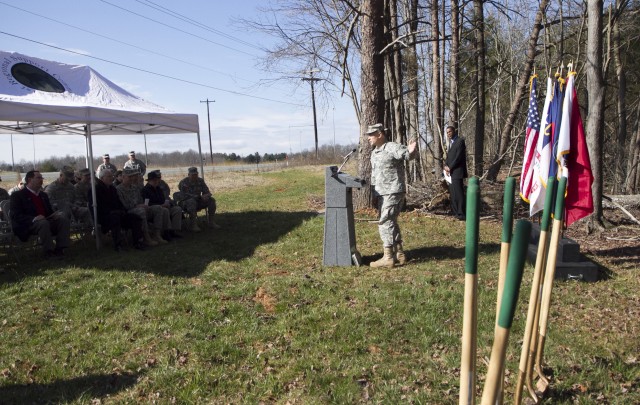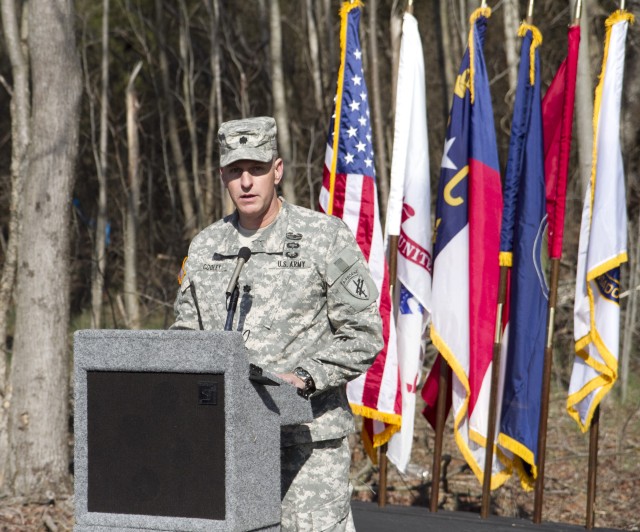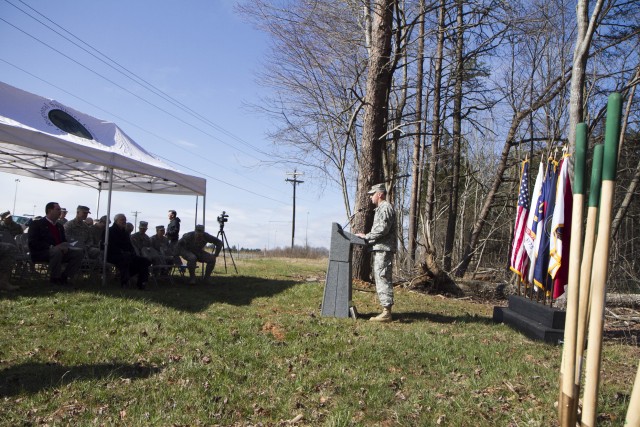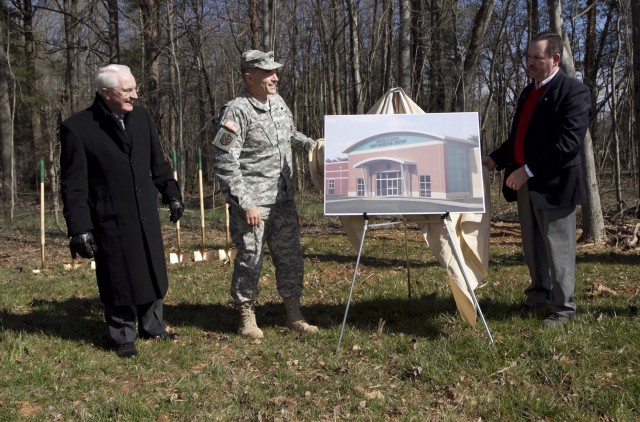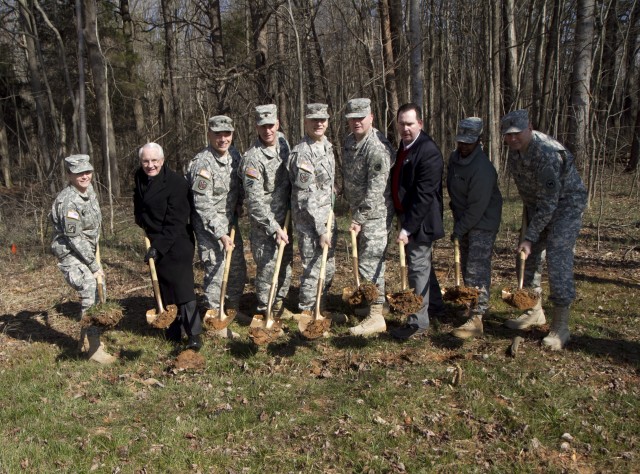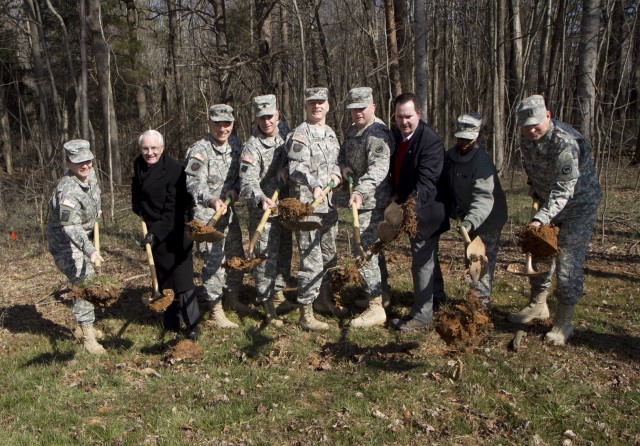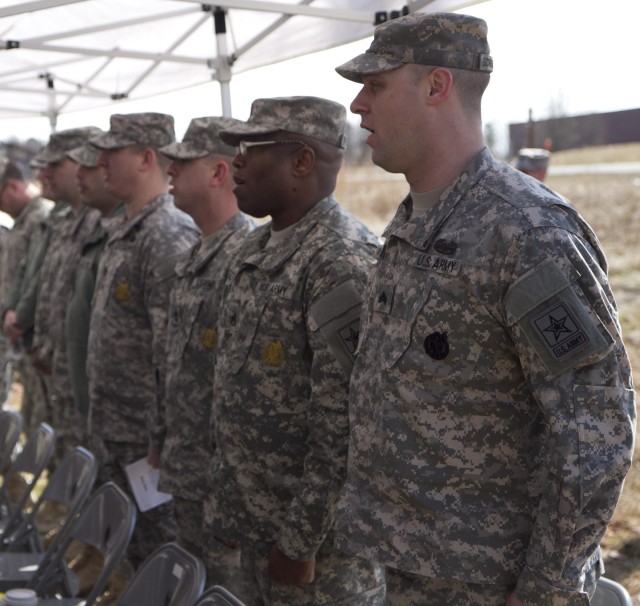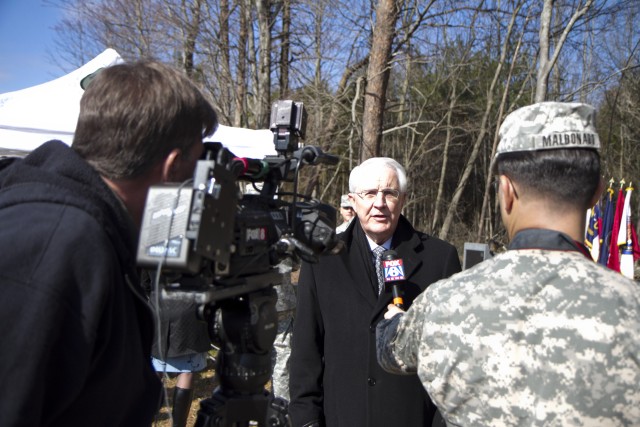 MCLEANSVILLE, N.C. -- A $16 million Army Reserve center is going up and is expected to be completed by summer of 2014 and will house five units and over 600 Soldiers.
The 81st Regional Support Command, based at Fort Jackson, S.C., hosted the groundbreaking ceremony, which brought representatives from throughout the Guilford County community and the Army Reserve.
Maj. Gen. Gill Beck, commander of the 81st RSC, welcomed the guests who included Hon. Howard Coble, U.S. Representative for North Carolina's 6th congressional district, Army Reserve Ambassador for North Carolina Johnny Dwiggins and members of the units that will occupy the facility.
Three other reserve centers on McCloud Drive in Greensboro, North Church Street in Greensboro and Martin Luther King Jr. Drive in Winston-Salem will shut down and the units to move in next summer are the 12th Judge Advocate General Attachment, 422nd Civil Affairs Battalion, 320th Combat Support Hospital, 3rd Battalion, 518th Regiment Detachment (Company D&E) and the 396th Ambulance Company.
"It's absolutely time for us to move out," Lt. Col. Rob Cooley told the local TV news, WGHP Channel 8. "We've expanded beyond our capabilities in there. The building is not where it needs to be in technology and access and a new facility together with the other units in the area gives us an incredible opportunity to be productive and more able to serve our interests around the world." Cooley is the commander of the 422nd Civil Affairs Battalion.
"I look forward to what we're going to be able to do at this facility," said Beck in his opening remarks. "[The facility] is a commitment to this community; it's a commitment going forward to our Army, to our Army Reserve and most importantly to our nation." Beck also mentioned that earlier in his career both he and Rep. Coble had trained at the North Church Street location as it also included Coast Guard Reserve in which Coble served for 18 years.
Rep. Coble wished the Soldiers well and stated that he was looking forward to attending the dedication ceremony that will be held once the building has been completed.
After the artist rendering had been unveiled, several Army Reserve leaders and community leaders used gold-painted shovels to break ground during the ceremony, leading the way for a new 77,740 sq. ft. training building, 3,858 sq. ft. maintenance facility and a 3,949 sq. ft. storage building on the 15-acre site.