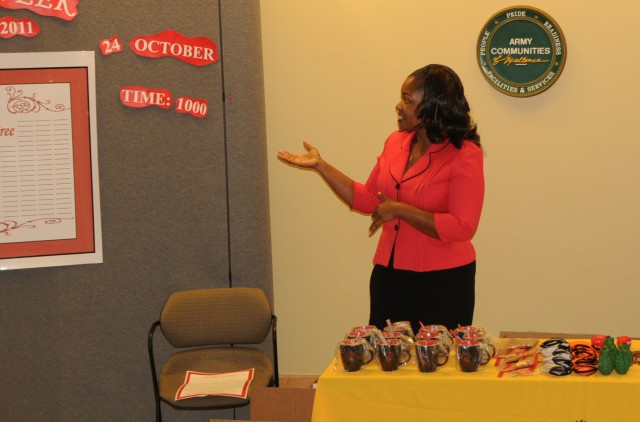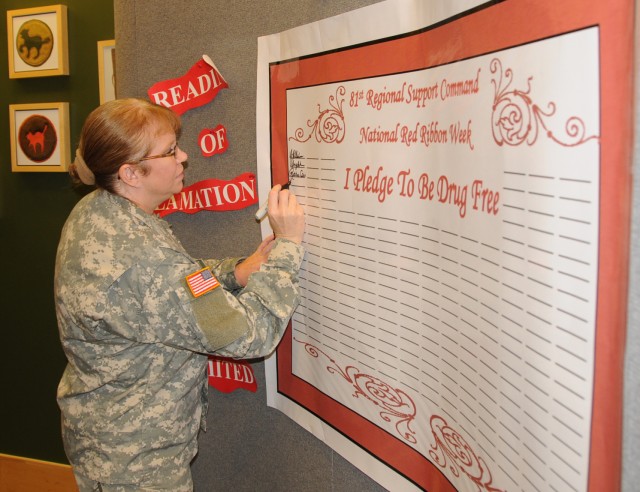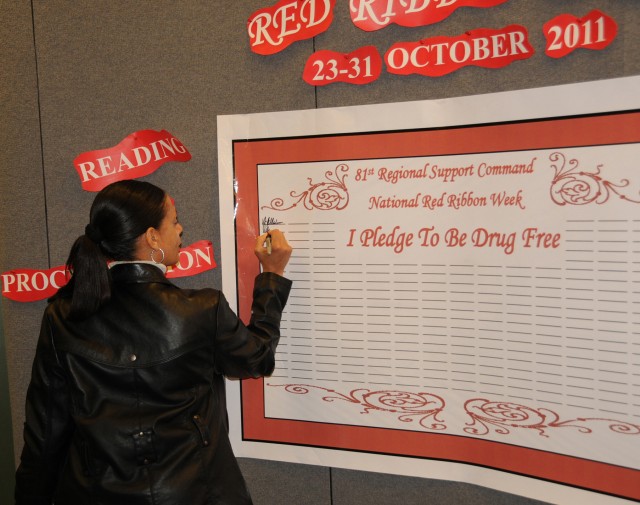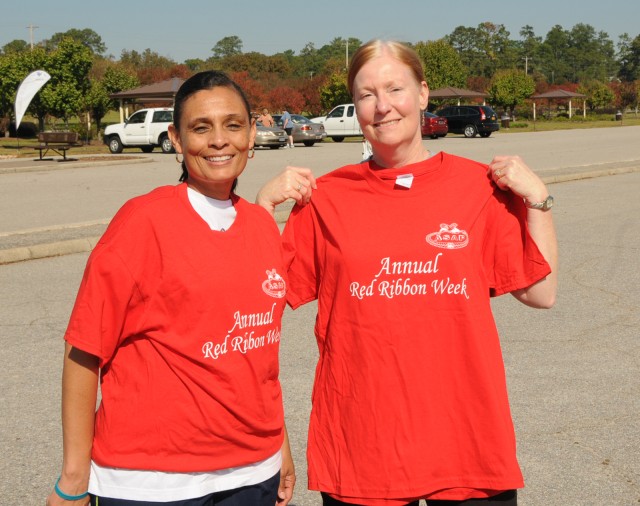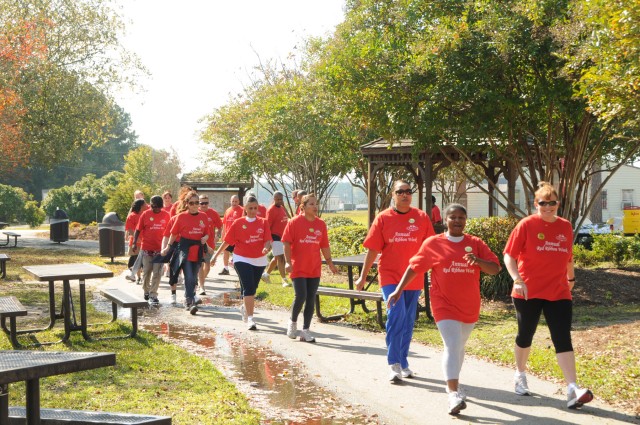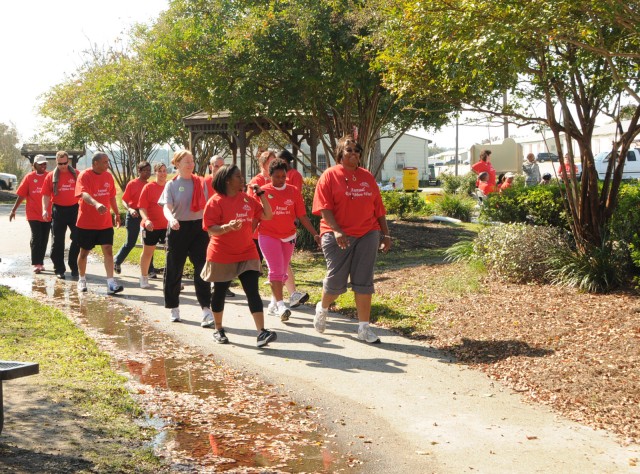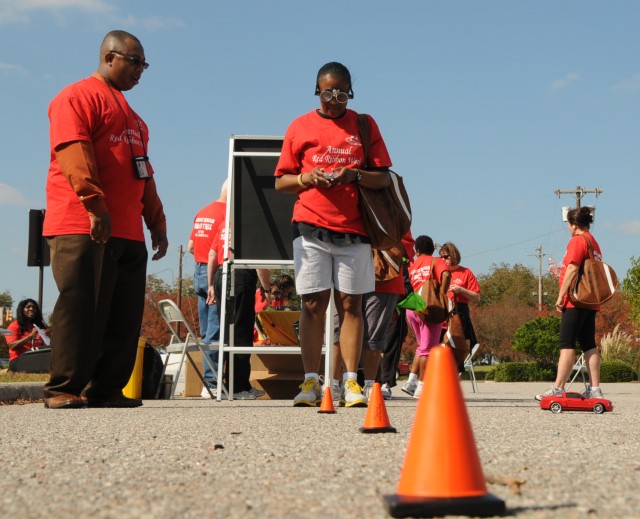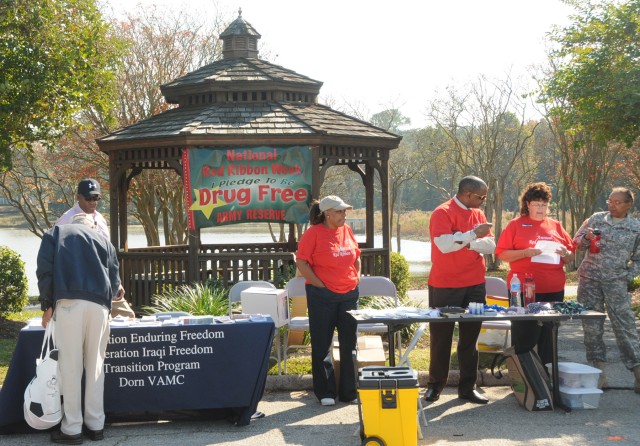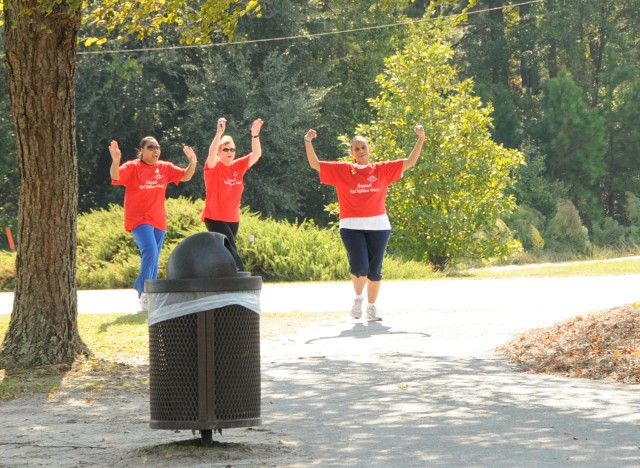 FORT JACKSON, S.C. -- Red Ribbon Week is the oldest and largest anti-drug program in the country and is celebrated in honor of murdered DEA undercover operative Enrique "Kiki" Camarena who was killed in 1985 in Mexico.
Conducted during the last week of each October, different anti-drug related activities are held all around the U.S. The 81st Regional Support Command had their third annual 5K walk on October 27 around Lake Semmes which included various information posters all along the route. Upon completion of the walk, participants could answer questions based on the information they had read.
"They look forward to the Fun Quiz at the end of the walk," said Niecole Ducksworth 81st RSC Alcohol and Drug Control officer. "It's not just there for them to get prizes but also to get the knowledge."
Walkers also had the chance to don "beer goggles," an intoxication simulator and try to walk a straight line and operate a remote controlled car in order to better understand how alcohol affects the body's abilities.
"The event well," Ducksworth said. "We're hoping to get even more people out next year."
Related Links: