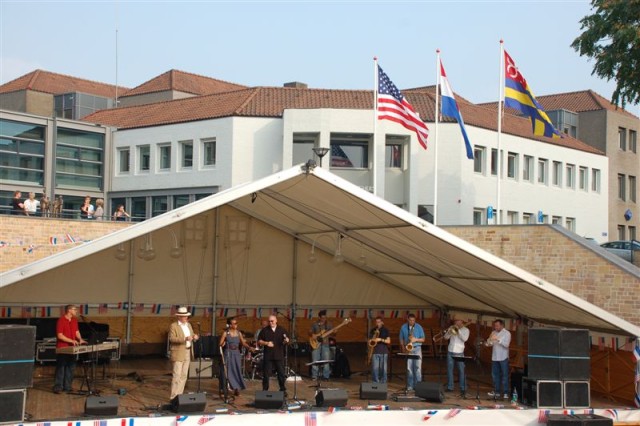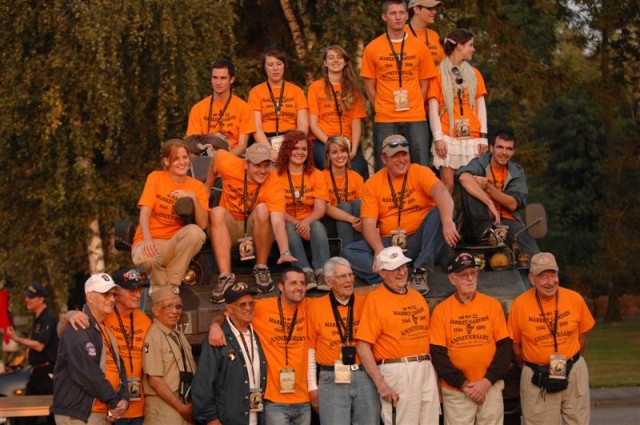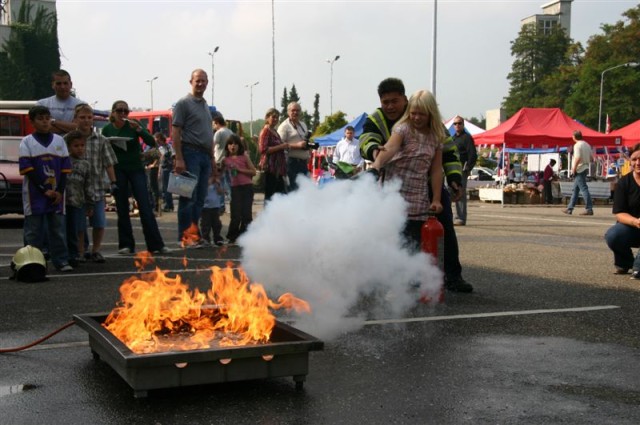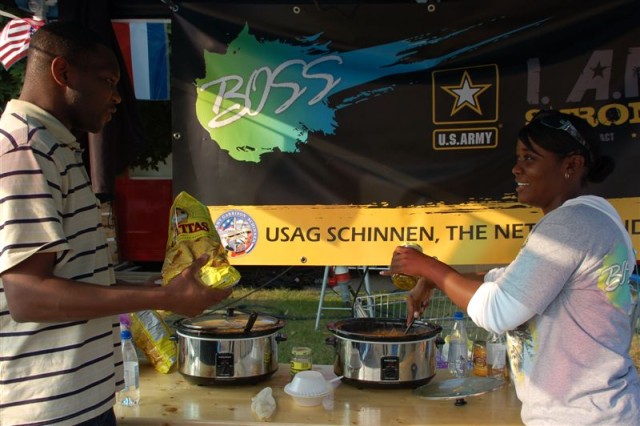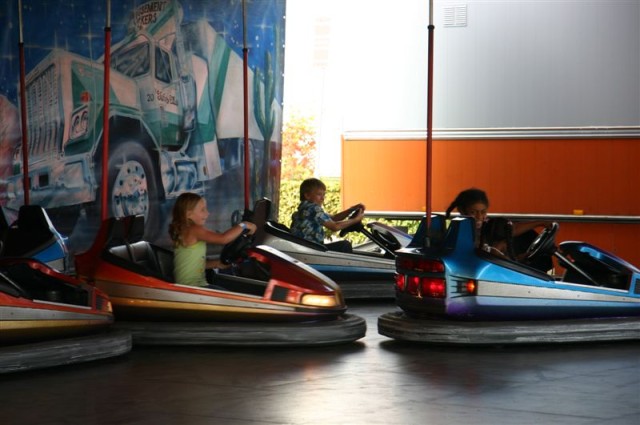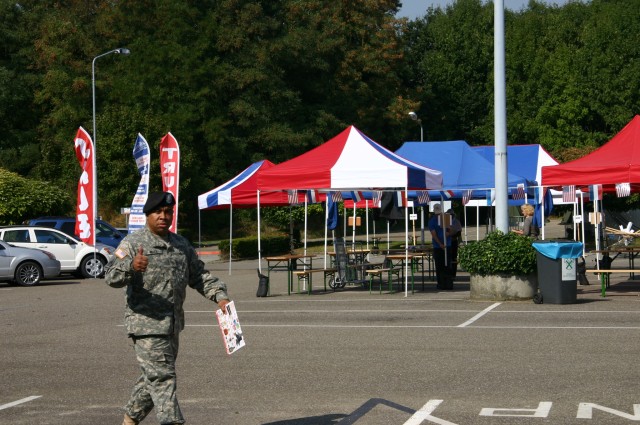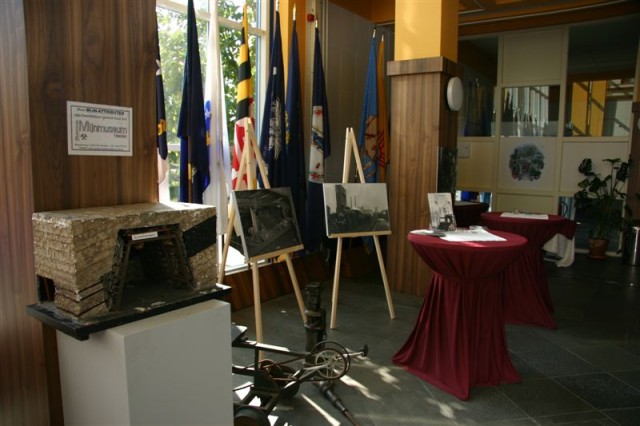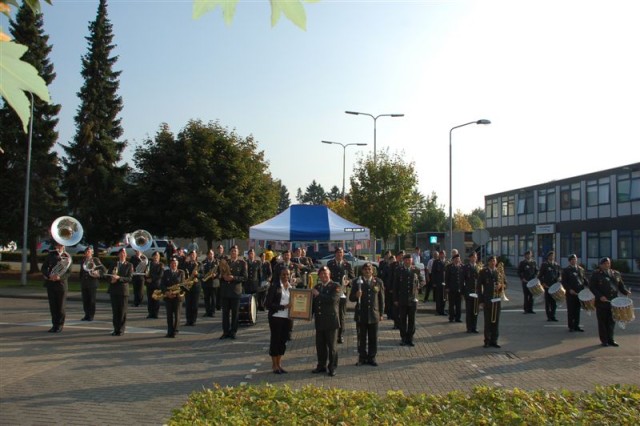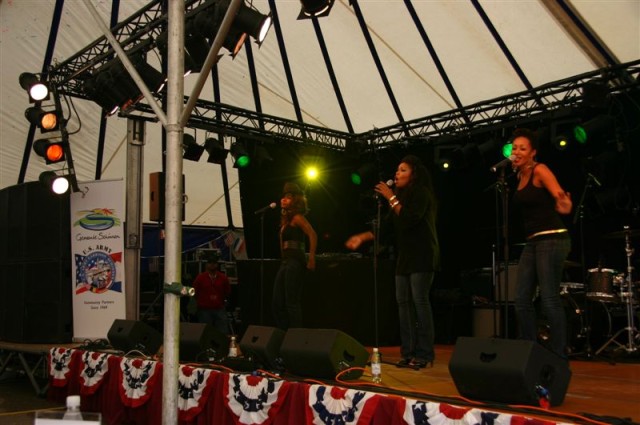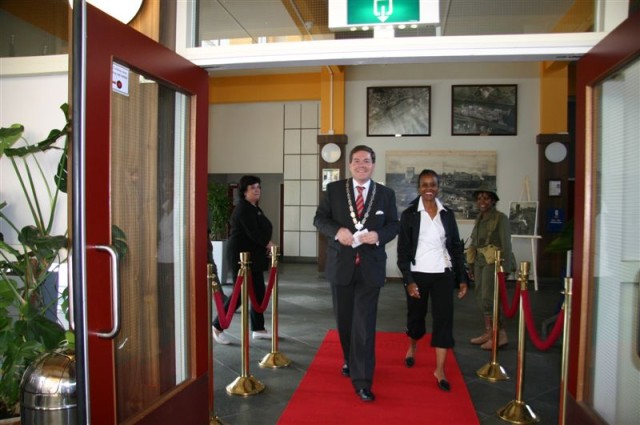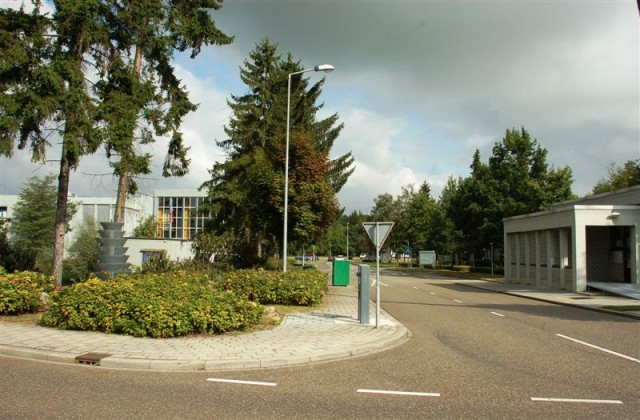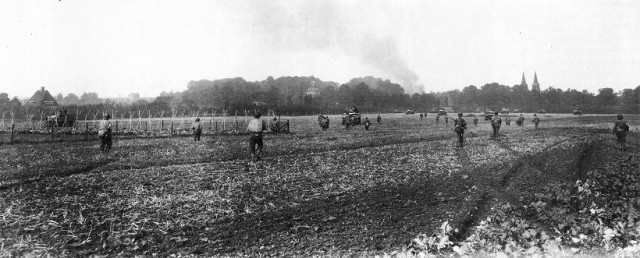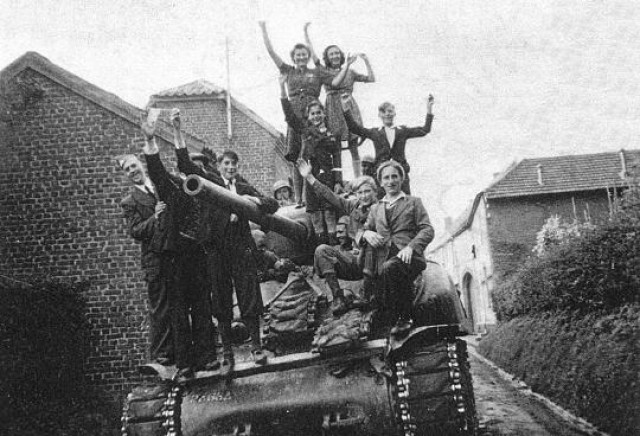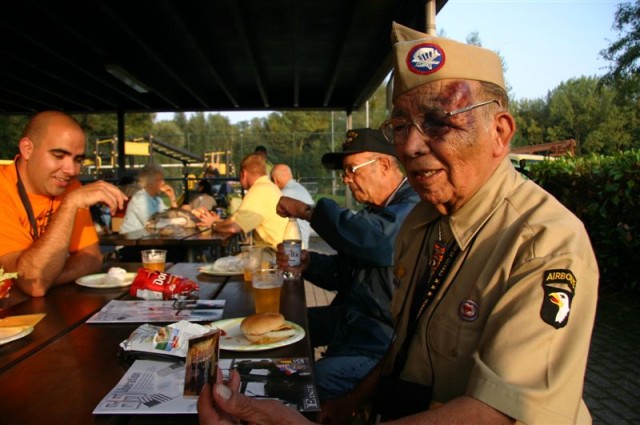 SCHINNEN, Netherlands - Seventy years ago, the people of Schinnen built a chapel dedicated to peace on top of a rugged hill in this Dutch town.
A second World War threatened and amid uncertain times great effort was undertaken by the citizens of Schinnen to muster resources, prepare the site on a hard-to-reach hill with thick trees and bushes and consecrate their new Chapel of Our Lady June 16, 1939.
Less than a year later, May 10, 1940, the Netherlands was invaded and World War II was underway.
Today, the Municipality of Schinnen and the Chapel is in a different world. Their neighboring town, Brunssum, is host to Joint Forces Command - a NATO organization that supports the International Security Assistance Force in Afghanistan. NATO, comprised of 28 independent nations and 22 partner nations, is celebrating its 60th anniversary this year.
Schinnen's closest neighbor, however, is the U.S. Army, and this year is the 40th anniversary of an American presence there.
In 1967, after France withdrew from the military structure of NATO, the Army moved from Fontainebleau, France, to the towns of Brunssum, Landgraaf, Treebeek and Heerlen in the Netherlands. In 1969, the Army formally established its presence on the Emma Mine Complex's Shaft IV in Schinnen.
It is an annual tradition for citizens in Schinnen to walk in a procession from the town's main church to the Chapel of Our Lady, and this year's procession was special for several reasons. The Chapel was rededicated Sept. 19, 2009 to mark its 70th Anniversary, which coincided with the 450th Anniversary of the Bishopric and the 65th Anniversary of the Town's Liberation by U.S. forces in 1944. These anniversaries combine to make a perfect opportunity to celebrate for an entire weekend.
September 18 - A good place to start
H.J. Hermans, a senior physician living in Schinnen wrote in his diary Sept. 18, 1944, "We saw the American infantry walking through the streets; these soldiers seem very relaxed, some of them even took some time to come into our living room to smoke a cigarette with us. They were simple, nice, cheerful guys. Upon leaving they greeted us with their index finger and middle finger raised: the V-sign for vrijheid (freedom)."
Hermans' diary entry that day ends, "At 6 p.m. the brass band, which has dug up the brass (instruments) they put in hiding, go to the Chapel of Our Lady and then walks round the village."
"Since that day (Sept. 18), the Town of Schinnen and the Chapel of Our Lady has known peace, a very special thing for this part of Europe," said Wilfried Dabekaussen, the public affairs director for the Municipality of Schinnen in an interview Sept 10, 2009.
USAG Schinnen and the Municipality of Schinnen held a joint reception at the Schinnen Town Hall Sept. 18, 2009 where dignitaries and invited guests of the Town of Schinnen, the local Church and U.S. Army Garrison Schinnen came together for an evening of camaraderie, reflection and celebration.
"The Chapel of Our Lady is a special place," Dabekaussen said.
"People from the entire municipality go there to simply be there. It's a beautiful place where one can bring their mind to focus on essential things. There is also a feeling that even though we have enjoyed 65 years of peace, we, knowing that the Dutch Army has also sacrificed Soldiers in NATO operations, that there still is not enough peace in this world," said Dabekaussen.
Coming out of the past
By Sept. 19, 1944, as revealed in Hermans' diary, all the villages that comprise today's Municipality of Schinnen - Sweikhuizen, Amstenrade, Doenrade, Puth, Oirsbeek and Schinnen, were greeting U.S. Soldiers from the 30th "Old Hickory" Division as they made their way towards the German border. The northern part of the Netherlands would suffer a terrible, deadly famine through the winter until "Victory in Europe" was proclaimed in May 1945, but peace was no longer distant for Schinnen. Peace had arrived and it was liberated exclusively by U.S. forces in September 1944.
Hermans wrote in his diary Sept. 19, 1944: "Together with Jan, Hub and Henri, I go pick up my car that I put in hiding. For one month it stood underneath a large heap of straw in a barn at Castle Terborgh. In the courtyard I get red American fuel from the resistance. The battery is flat. The car is pulled by a horse and after a few moments later we can start the car for a short drive through the village - now decorated with orange sashes."
Later, during the height of the Cold War in the 1970s and 1980s, the Army base in Schinnen assisted with the NATO Alliances "Return of Forces to Germany", or "REFORGER" exercise, which took place every two years from 1969 to 1993 to show Russia that the NATO Allies were determined to keep Western Europe free. During the Gulf War in 1992, the logistics of bringing forces into Europe was reversed as U.S. forces deployed from Europe through ports in the Netherlands to Southwest Asia for Operation Desert Shield/Desert Storm.
Through these times, friendship festivals on U.S. military bases were common. And then the terrorist attacks on Sept. 11, 2001, forced community relations events to adopt tighter security measures. USAG Schinnen's celebration Sept. 19, 2009 was in many respects a "coming out" event because it was the first in over seven years to include the general public. Two-thirds of USAG Schinnen's work force is Dutch, and they felt a little nostalgic and were happy to see the base reinvigorating its links to the community.
"We started planning our 40th Celebration over a year ago, and force protection concerns led us to ask every civilian who wanted to visit the base on Sept. 19 to register in advance," said Rita Hoefnagels, community relations specialist for USAG Schinnen.
"At first there was a concern that this requirement would dampen the party. We started publicity for our celebration in August and over 200 responded in two weeks. By the Sept. 14 deadline we had over 900. Considering that we already expected 1000 or more U.S. and NATO personnel to join us, that adds up to quite a few for our small base, said Hoefnagels.
USAG Schinnen put on a big show. Four bands provided musical entertainment from 2 to 10 p.m. Army Entertainment and Armed Forces Entertainment provided musical talent. There was an America Gospel Concert and the evening's feature band was the group "Ember". In between, Task Force X, a band comprised of Soldiers from NATO's Supreme Headquarters Allied Powers Europe (SHAPE) and the Royal Dutch Army Brass band of the National Reserves entertained the crowds.
World War II re-enactors from Belgium and Heerlen displayed vintage vehicles and equipment. There was also a Civil War re-enactor group representing a company of Union Soldiers comprised of Dutch settlers from Michigan. In all, the base featured over 30 rides, bands, vendors, re-enactors, booths and other demonstrations.
A flurry of activity
"The Town of Schinnen's youth group joined in the by hosting several music concerts off the base and held a walk around the town Sept 19 to historical landmarks in Schinnen. The walk ended at the front gate of the base where they were guided to one of the special displays we made - a gallery of our coal mining past," Hoefnagels said.
"We contacted the National Mining Museum in Heerlen, collected old photographs of the base, and then transformed the headquarters foyer. We wore uniforms from post World War II, uniforms typical of 1969, and displayed photos and artifacts to depict the transformation of the mining facility into the Army base that it is today," said Kathy Foley, Workforce Development Coordinator for USAG Schinnen.
Many locals still refer to the site of USAG Schinnen as Shaft IV. Construction of Shaft IV took place 1946 to 1956. Coal production stopped in 1965 when natural gas was discovered in other parts of the Netherlands. The Emma mine employed 10,000 workers, 6,000 of whom worked underground. More than 45,000 workers and families were affected by the closure of the mine.
Where the Schinnen Post Exchange is today, miners once changed shifts 230 at a time three times a day and were lowered into the shaft. From there they would travel underground to mine coal or deliver filler stones to replace what had been taken. Shaft IV was also designed to provide ventilation to the Emma Mine complex that extended over an area of 17,168 acres including Hoensbroek to Hoensbroek Castle to the south, then westwards to the villages Nuth and Schinnen, and northeastward to the villages Puth and Oirsbeek.
"The entire town of Puth, near Schinnen, is held up today by a pedestal of filler stones and there are seven such pillars under the ground in this region," Hoefnagels said.
Market Garden Committee brings special guests
In the late afternoon, some very special guests arrived. World War II Veterans from the 501st, 502d, 504th and 506th Parachute Infantry Regiments, who participated in Operation Market Garden and battled onward until the end of the World War II, dropped in celebrate. The group included Albert Mampre, who was assigned to E Company of the 506th PIR along with the 82d Airborne's most decorated officer, retired Lt. Col. "Maggie" Megellas.
Also participating: spouses, members of the Market Garden Committee and students from the College of the Ozarks, Point Lookout, Mo. The students, also supported by the Greatest Generation Foundation, accompanied the Veterans as they participated in Operation Market Garden Commemoration and other ceremonies across the Benelux region. The group of 50 enjoyed the hospitality of the USAG Schinnen Headquarters and Headquarters Detachment Family Readiness Group.
U.S. Army Capt. Shannon W. Shackelford said, "We work hard to bring together family members. We were looking forward to having a booth at our 40th celebration, but to have these heroes as our guest was very special an honor. Having them here connects their sacrifices to our role of defending freedom today."
Going out with a bang
From Hermans' diary Sept. 20, 1944: "Together with Jan, Cecile, Margot and Henri, I went to the field at Hommerterweg. There we could watch the small American reconnaissance planes in action. They can take off and land on a tiny bit of land, as tiny as 'a handkerchief'! The people from Schinnen have already given a nickname to these 6 planes: 'de dreuvige' (the sad ones), because of the moaning noise they make... upon returning home I hear that Sittard has been liberated and that Mayor Kruyen will soon return to Schinnen."
Mayor Barry Link opened a day of celebrations for the Municipality of Schinnen's in the center of town Sept. 20, 2009. Each of the six towns in the municipality provided brass bands and entertainers who performed from 3 to 10 p.m. In the mix of all the music, SHAPE's Task Force X band treated local citizens to a show that was contemporary, a bit American, but more significantly a multi-national mix of NATO allied musicians - something tough to envision in 1944.
A path for the future
"It was about ten years ago, in my opinion, that the finger pointing or the feeling that we have to hold blame for the war began to diminish, Dabekaussen said.
"Everyone may have an opinion, but Western Europe is at peace. The old aggressors are part of the same alliance, and this is good, said Dabekaussen.
There were three Axis Powers opposing the Allies in World War II. Today, Japan cooperates with NATO, but is not a NATO member. Italy joined NATO in 1949 with the other founding nations: United States, the United Kingdom, Canada, France, Denmark, Iceland, Norway, Portugal, Belgium, Netherlands and Luxembourg.
West Germany joined NATO in May 1955. When the Berlin wall fell in November 1989, today's Federal Republic of Germany was born. Coincidently, 1989 was the same year that Schinnen restored the Chapel of Our Lady - fifty years after it was built and dedicated to peace.
USAG Schinnen's diary for Sept. 2009 is this remarkable alignment of so many anniversaries: 450 years for the Bishopric, 70 years for the Chapel of Our Lady, 65 years for the Town of Schinnen's liberation, 60 years for NATO, and 40 years for the U.S. Army's presence in the Netherlands.
It's hard to predict where we will be in 40 years, 60, 65, 70 or even 450 years. The Chapel of Our Lady was dedicated to peace and we should be more than hopeful that peace endures. As former Army Chief of Staff Gen. Gordon R. Sullivan likes to say, "Hope is not a method," and celebrations like the one held in Schinnen Sept. 18 to 20 are not universal.
You're highly encouraged to visit the Chapel of Our Lady in Schinnen, but be warned. It is at the end of a rugged uphill path - much like the path to peace.
Related Links:
Comments' ICE the USAG Schinnen Public Affairs Office