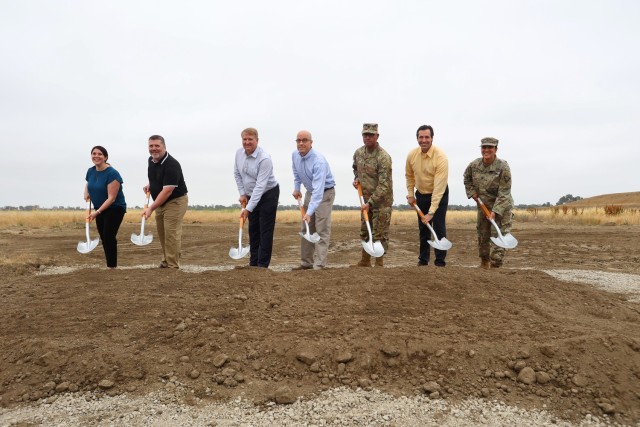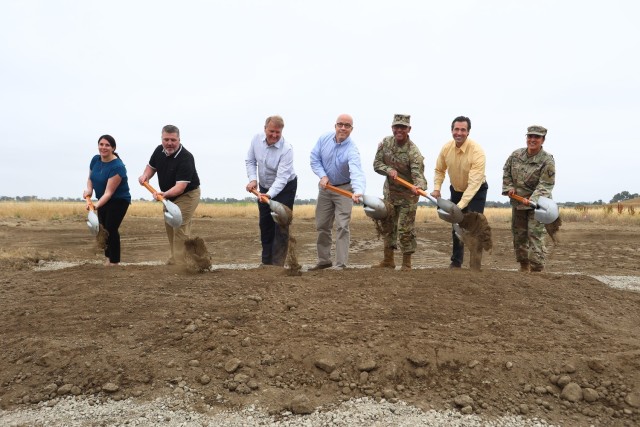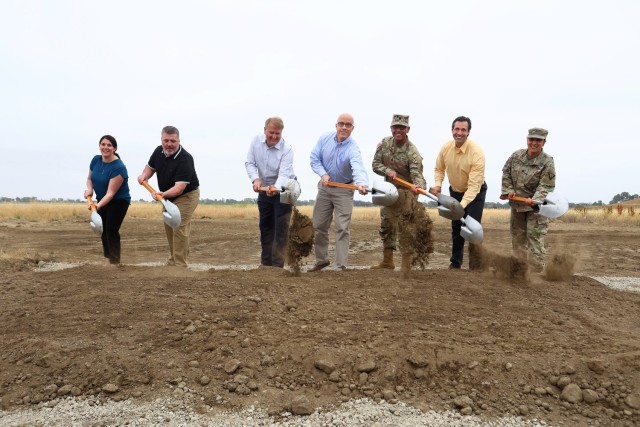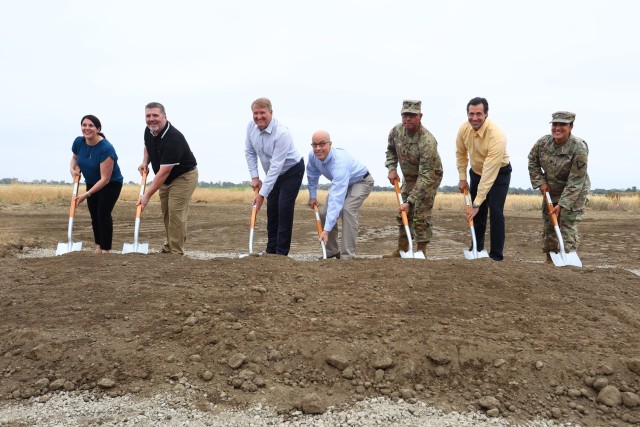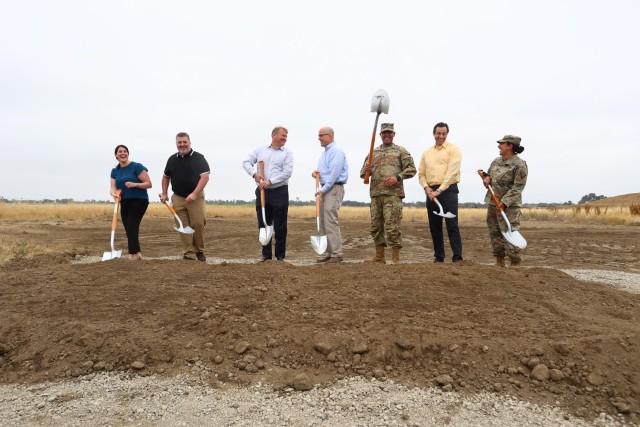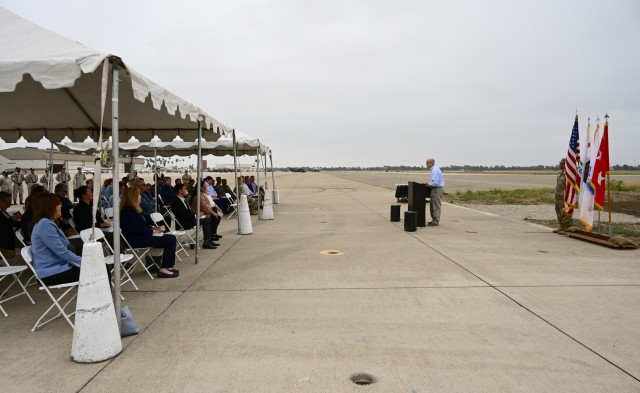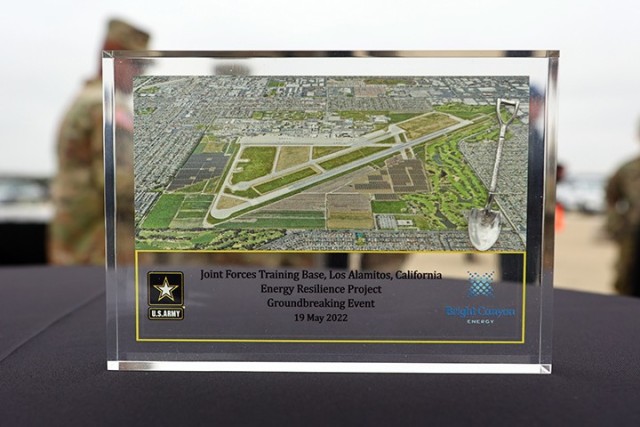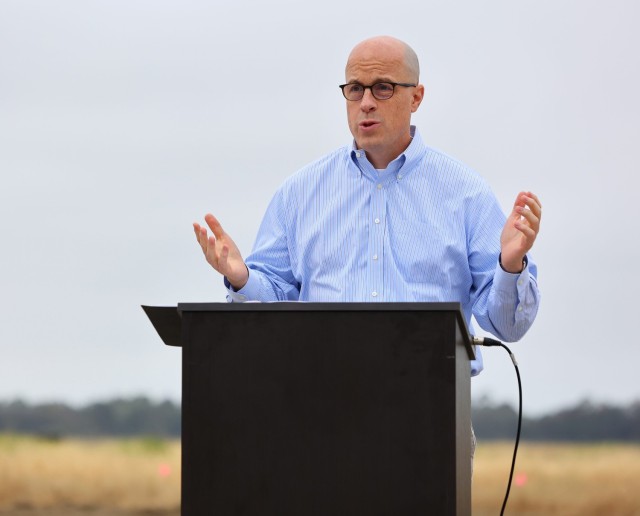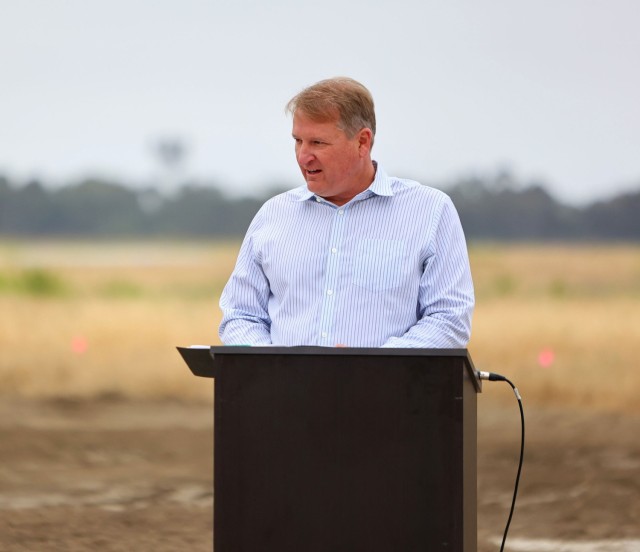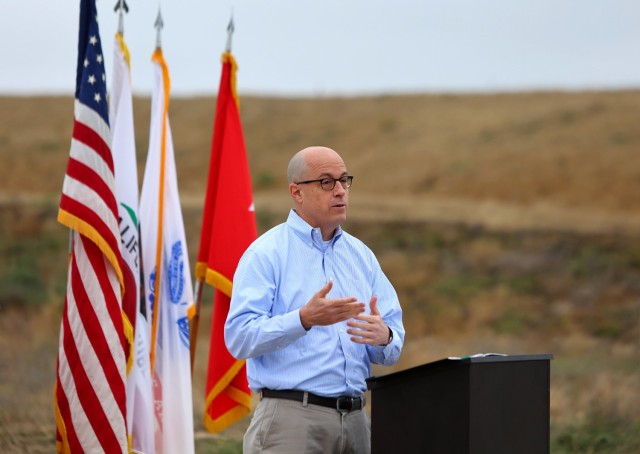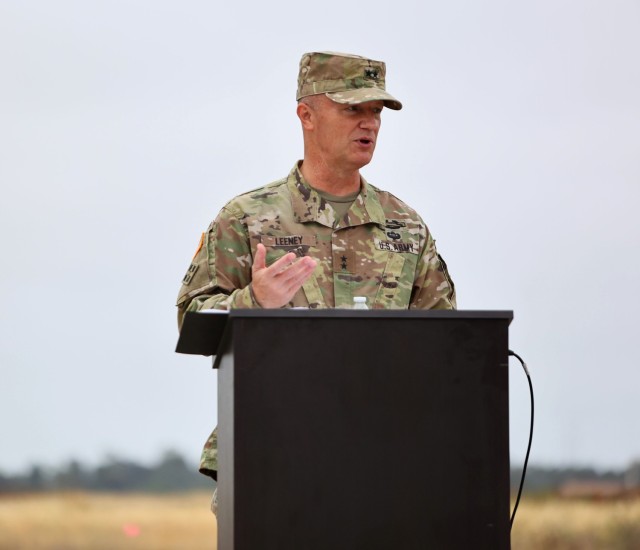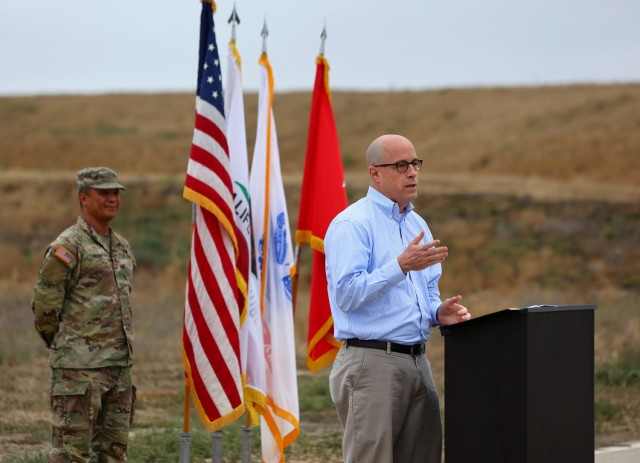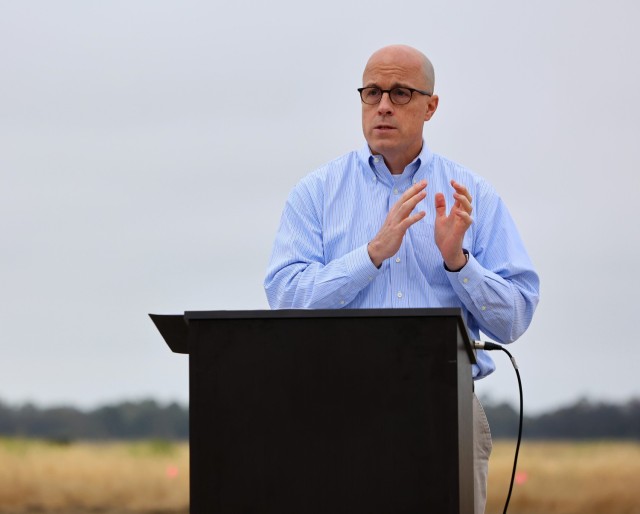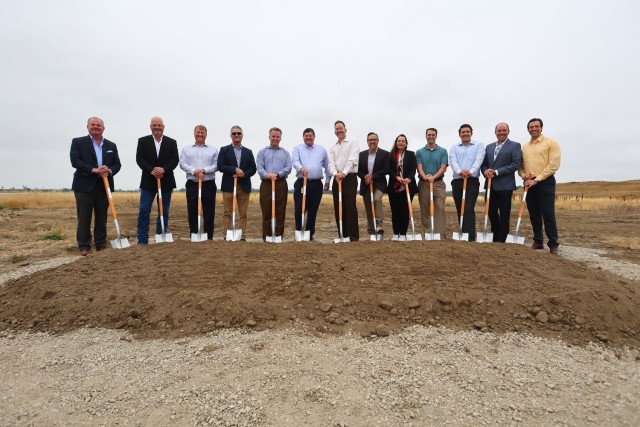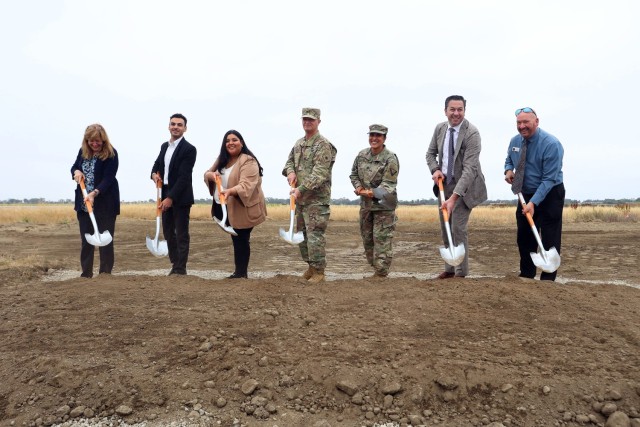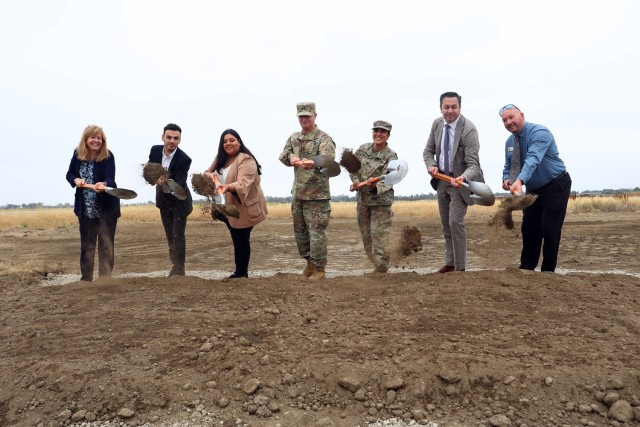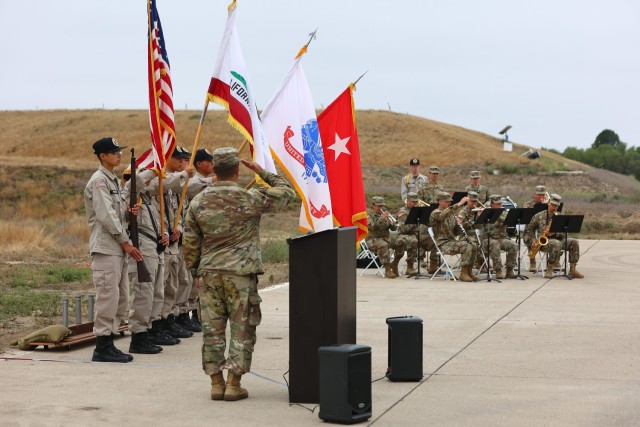 JOINT FORCES TRAINING BASE, Calif. – On May 19, 2022, a ceremonial groundbreaking took place for an energy resilience project at Joint Forces Training Base in Los Alamitos, California.
From left: Stephanie Kline, project director, and Robert Hughes, executive director, both with the U.S. Army Office of Energy Initiatives; Robert Smith, president of Bright Canyon Energy; Paul Farnan, Principal Deputy Assistant Secretary of the Army Installations, Energy and Environment, U.S. Army Command Sgt. Maj. Refugio Rosas, from the 40th Infantry Division, California Army National Guard, Anthony Marasa, project manager with Bright Canyon Energy, and Lt. Col. Manju Vig, garrison commander of Joint Forces Training Base, Los Alamitos.
The project will be constructed, owned and operated by Bright Canyon Energy, will generate 26 megawatts of solar and include a battery energy storage system, backup generators and a microgrid control system. The project enhances the installation's energy resilience by providing power for critical missions for a minimum of two weeks during electrical grid outages. The project supports the Army Climate Strategy goal to build a microgrid on every installation by 2035.
Related article: https://www.army.mil/article/256248/u_s_army_executes_lease_with_bright_canyon_energy_for_energy_resilience_project_at_jftb_la_calif
Fact Sheet: https://api.army.mil/e2/c/downloads/2022/05/20/6c6049a1/jftb-la-energy-resilience-project-fact-sheet-may-2022.pdf