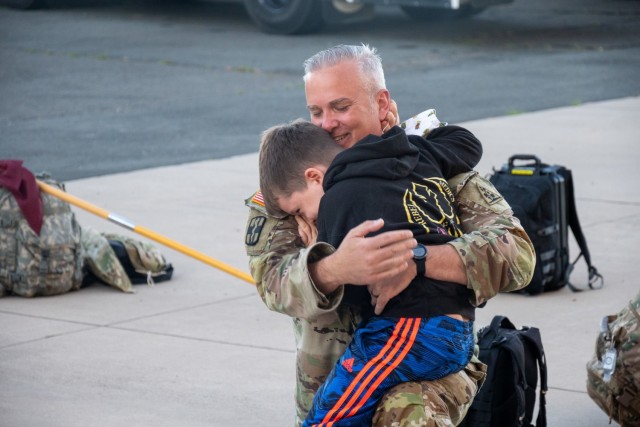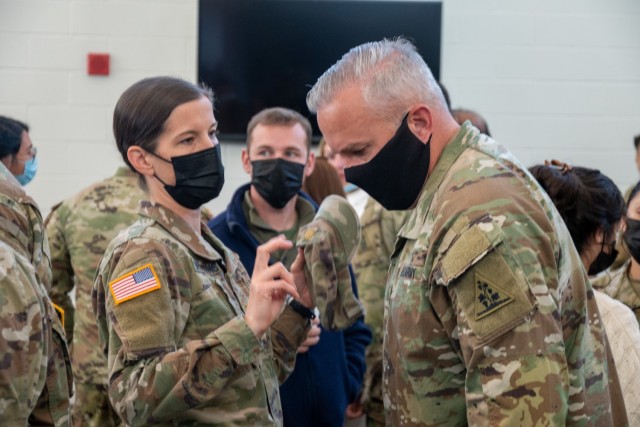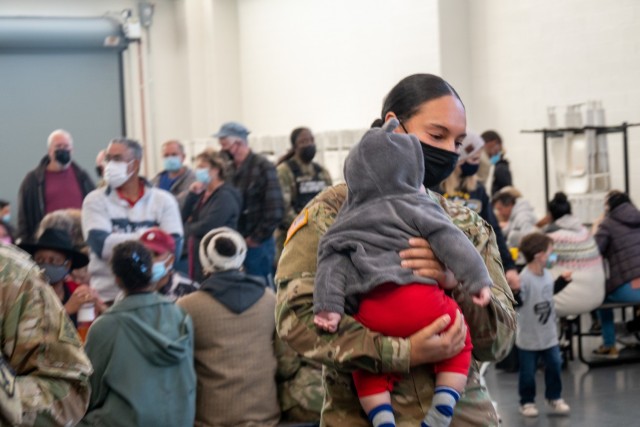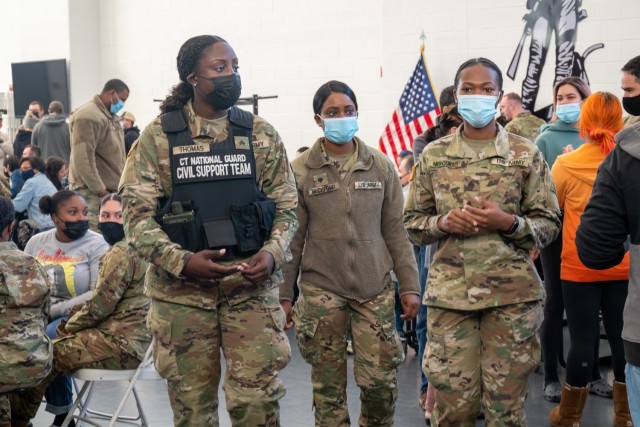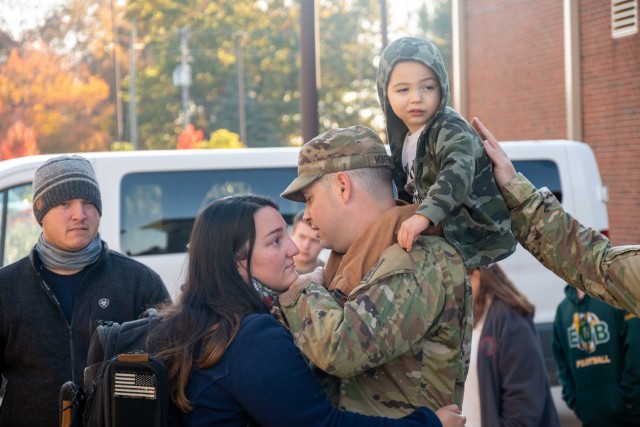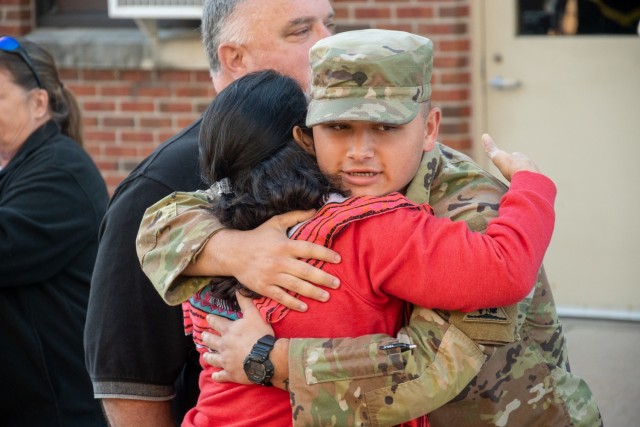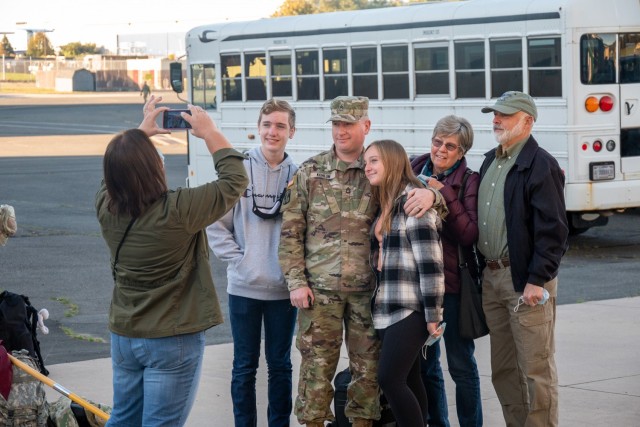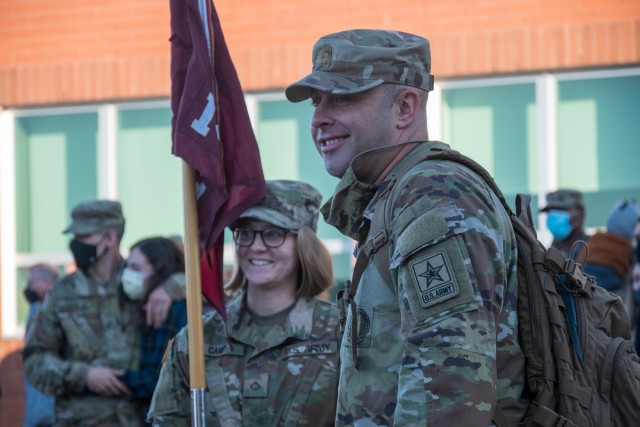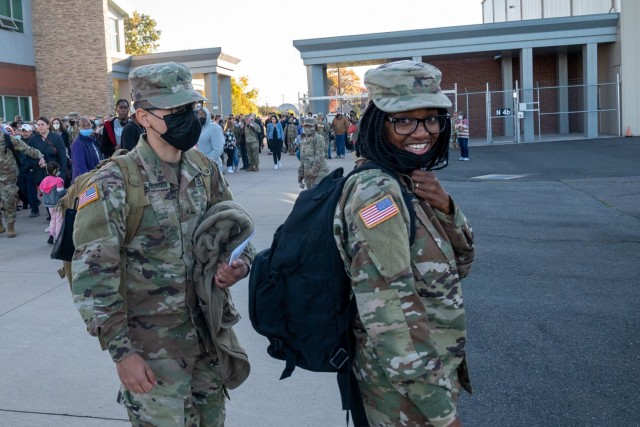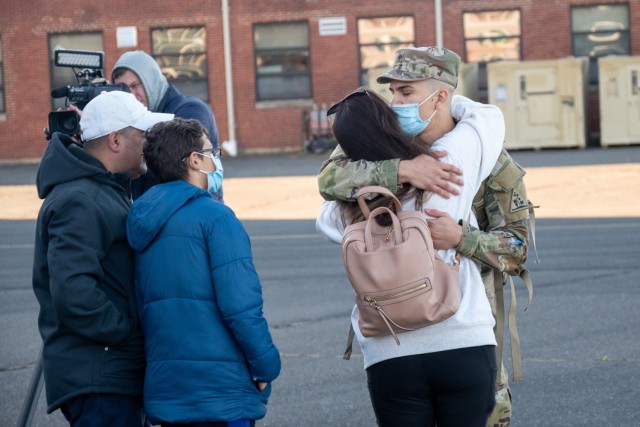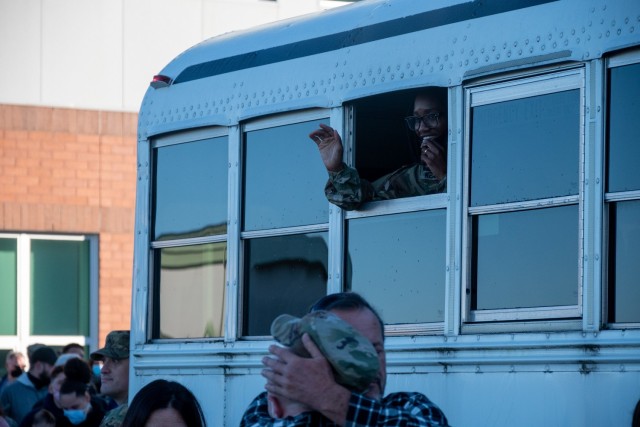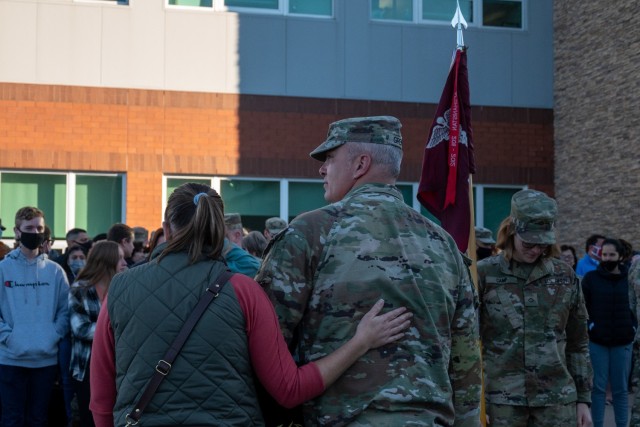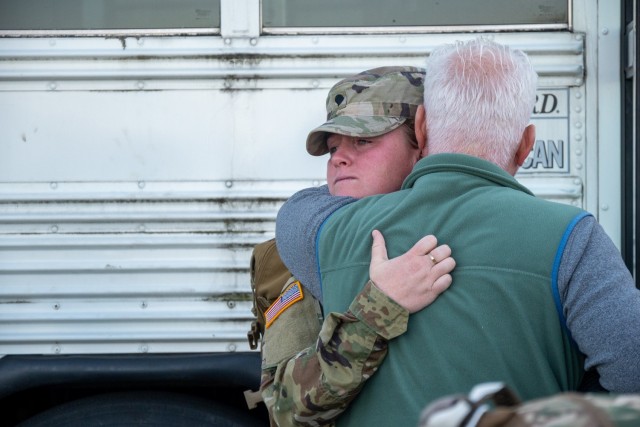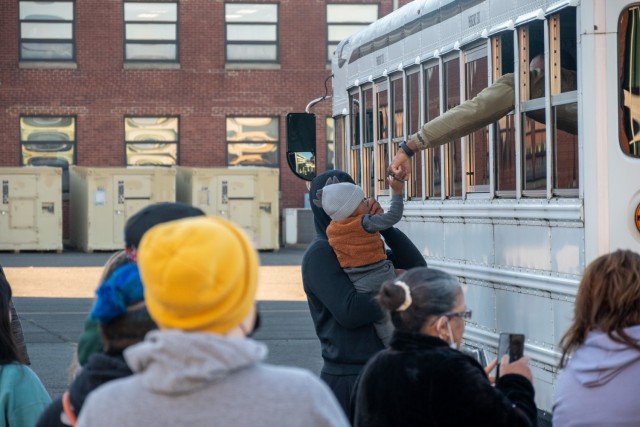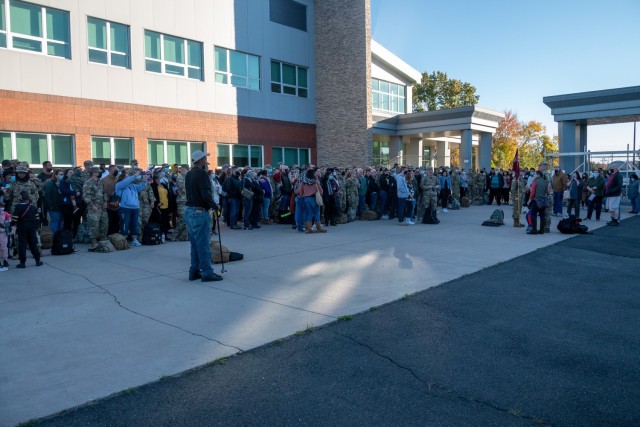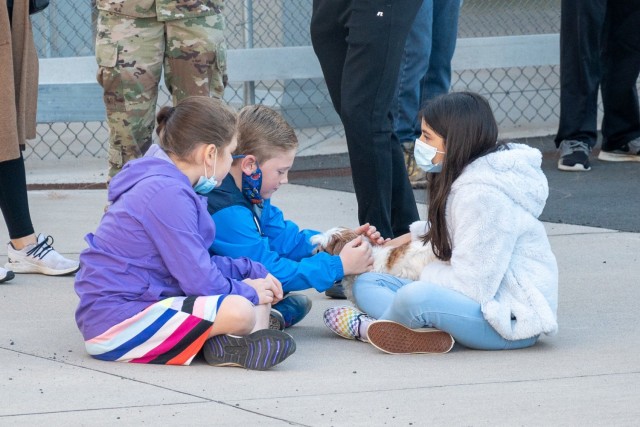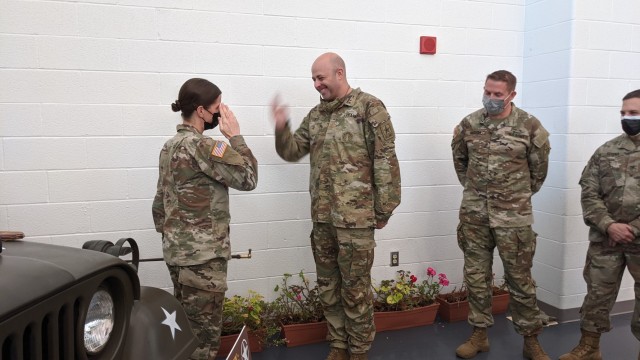 WINDSOR LOCKS, Conn. – More than 70 Connecticut Guardsmen from the 142nd Area Support Medical Company departed for a nearly year-long deployment to Poland Oct. 24, 2021.
The Danbury-based unit will be deployed in support of Operation Atlantic Resolve and will be tasked with providing medical support services to U.S. and allied troops stationed in the area.
According to 1st Sgt. Dan Grenier, the unit's senior non-commissioned officer, this is the first time the unit has deployed in about 10 years. Although this will be the first overseas deployment for many of these Soldiers, they're no stranger to accepting the call to service.
Throughout the ongoing pandemic, the Soldiers of the 142nd have played a significant role in the state's COVID-19 response task force, providing testing, vaccination, and medical support for both the service members of the Connecticut National Guard and the local community.
"We are incredibly proud of the hard work these men and women have put in over the pandemic, during their training rotation at Fort Polk and in preparing the unit and equipment to deploy overseas," said Maj. Gen. Francis Evon, adjutant general for the Connecticut National Guard. "This has been an incredibly busy two years for the 142nd and I cannot overstate the complexity of preparing for a deployment while facing the virus, combating it, and supporting their communities."
Connecticut's Governor, Ned Lamont, echoed these sentiments: "The men and women of the Connecticut National Guard, including the members of the 142nd, have been providing incredible support to the state throughout the COVID-19 pandemic, and to have them now deploying overseas to provide medical support to our international partners shows the dedication and professionalism that they carry themselves with. I cannot wait until the day when we can welcome them all safely back to Connecticut, and I thank them all for their service representing our state and our country."
The unit will report to Texas for pre-mobilization training prior to traveling to Poland.
Operation Atlantic Resolve began in April 2014 and is a bilateral, joint, and multinational training exercise across Europe designed to enable the United States' enhancement of deterrence, increase readiness and relationships with partner militaries, as well as to provide support to NATO.