Like other ethnic groups of Americans, Hispanics were divided in their loyalties, fighting heroically for both the Union and Confederate armies. Most Hispanics were integrated into the regular Army or volunteer units, although some served in predominantly Hispanic units with their own officers. Hispanics were especially instrumental in protecting the Southwest against Confederate advances, most notably in California, Arizona and New Mexico.
A very unusual historical figure was a woman named Loreta Janeta Velazquez, who was born in Cuba. During the Civil War, she masqueraded as a Confederate soldier using the name of Lt. Harry T. Buford, enlisting in 1860 without her soldier-husband's knowledge. According to her controversial biography and the confirmation of others, she fought fearlessly at the Battles of Bull Run, Ball's Bluff and Fort Donelson, but was detected in New Orleans and discharged. Loreta Velasquez re-enlisted and fought at the Battle of Shiloh until rediscovered. She spied in both male and female disguises, and her bravery in the Civil War showed extraordinary courage and commitment.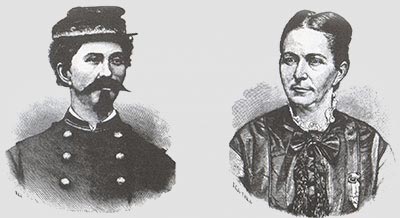 Her biography can be read in the book, "The Woman In Battle: A Narrative of the Exploits, Adventures, and Travels of Madame Loreta Janeta Velasquez, Otherwise Known as Lieutenant Harry T. Buford, Confederate States Army," edited by C.J. Worthington, 1876. It should be mentioned that some men of her generation refute her case, arguing that it was impossible for a women to hide her body and womanly ways. The arguments have been countered by men and women who say that the Soldiers of the time could maintain privacy and bathed alone using buckets of water when possible. Such accounts make for interesting debates of the Civil War.[1]