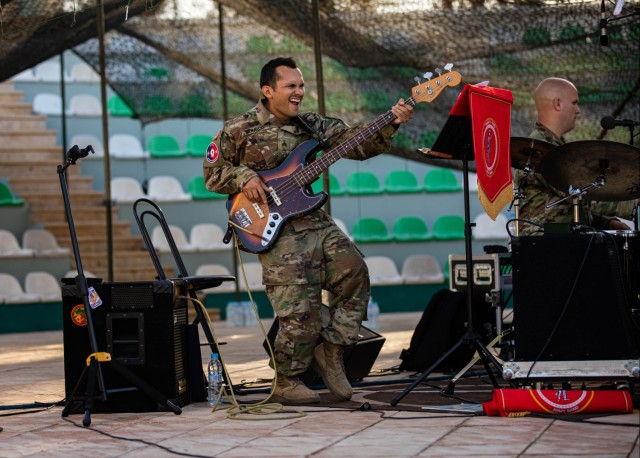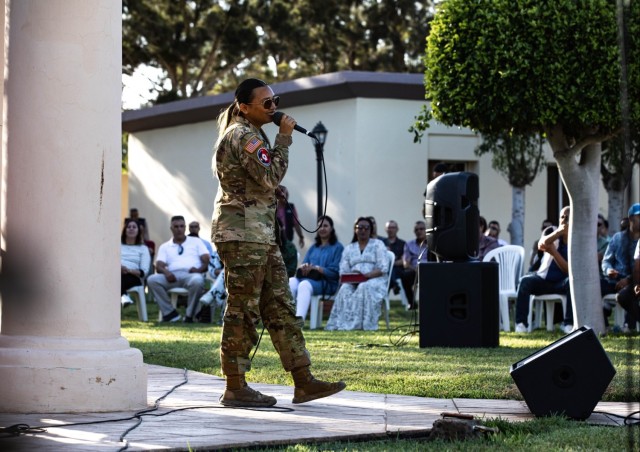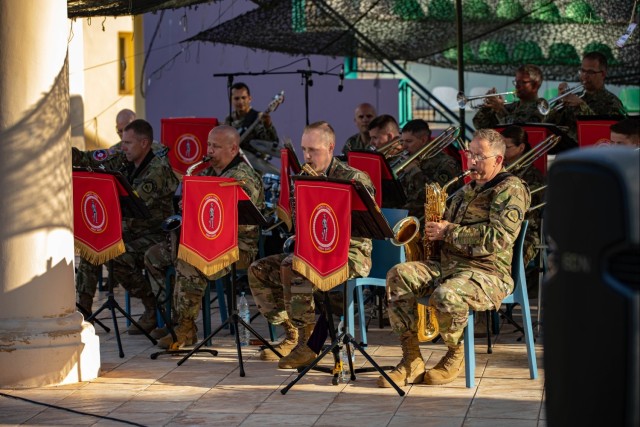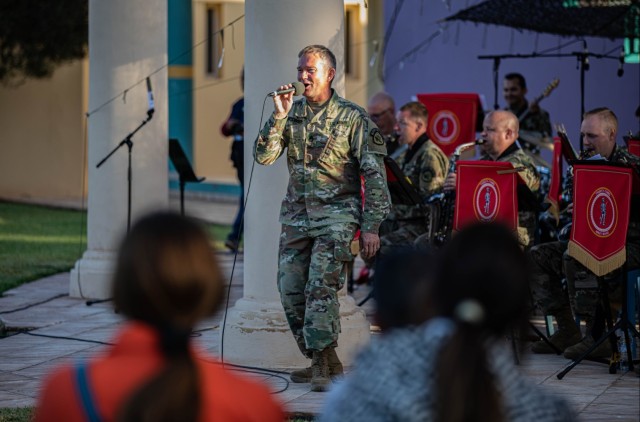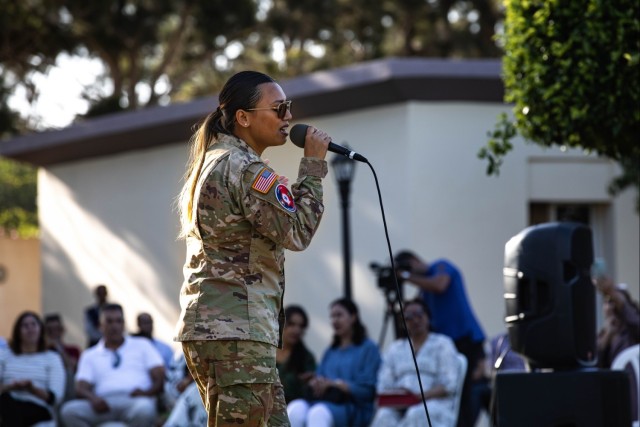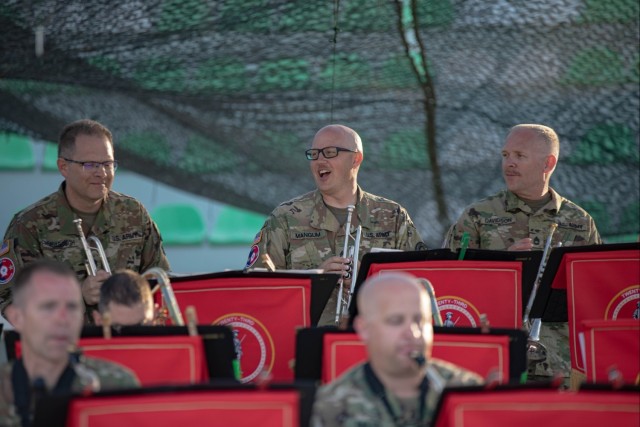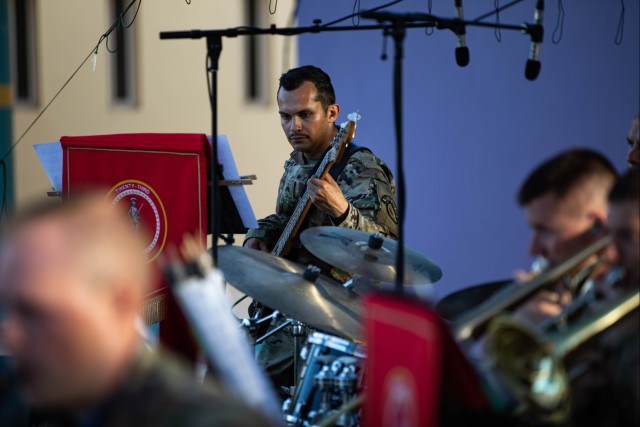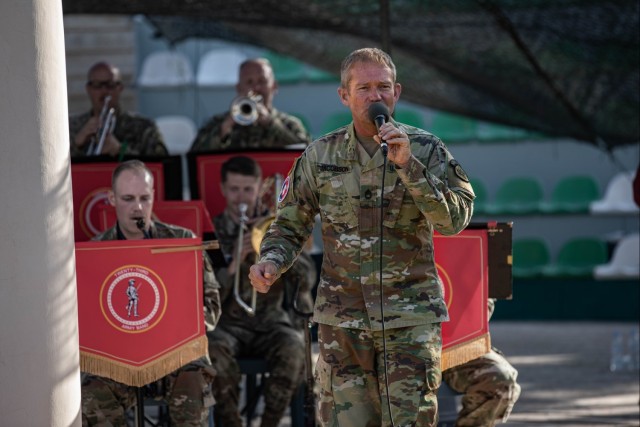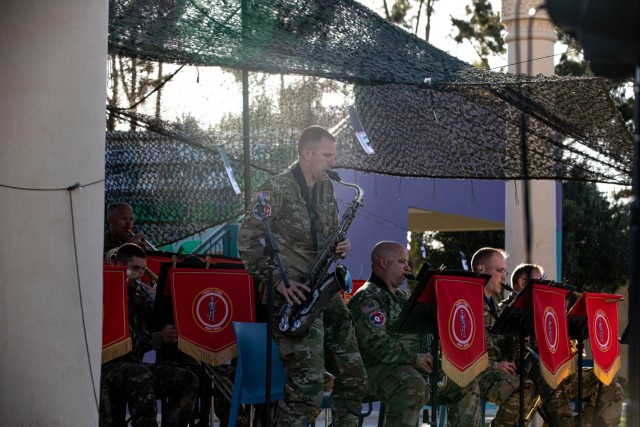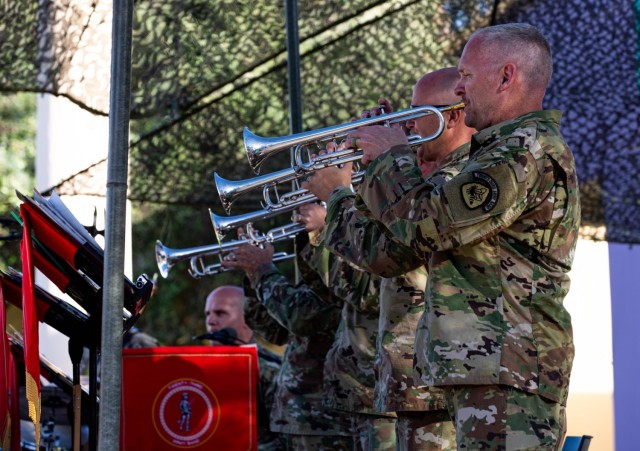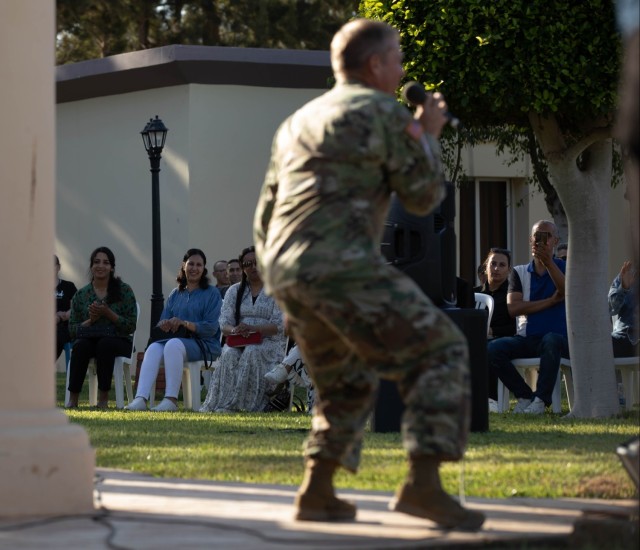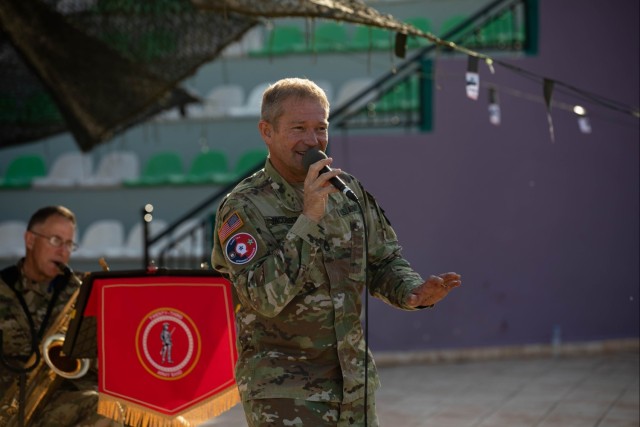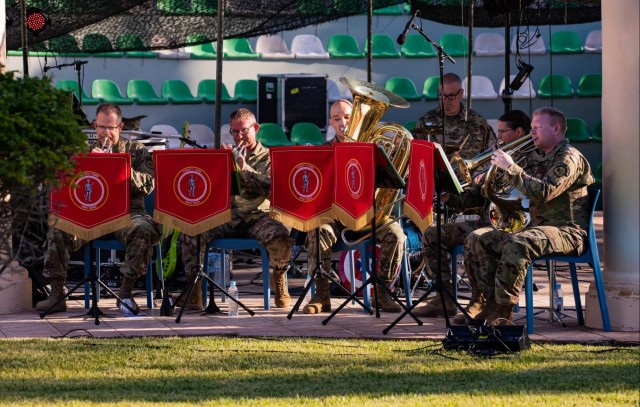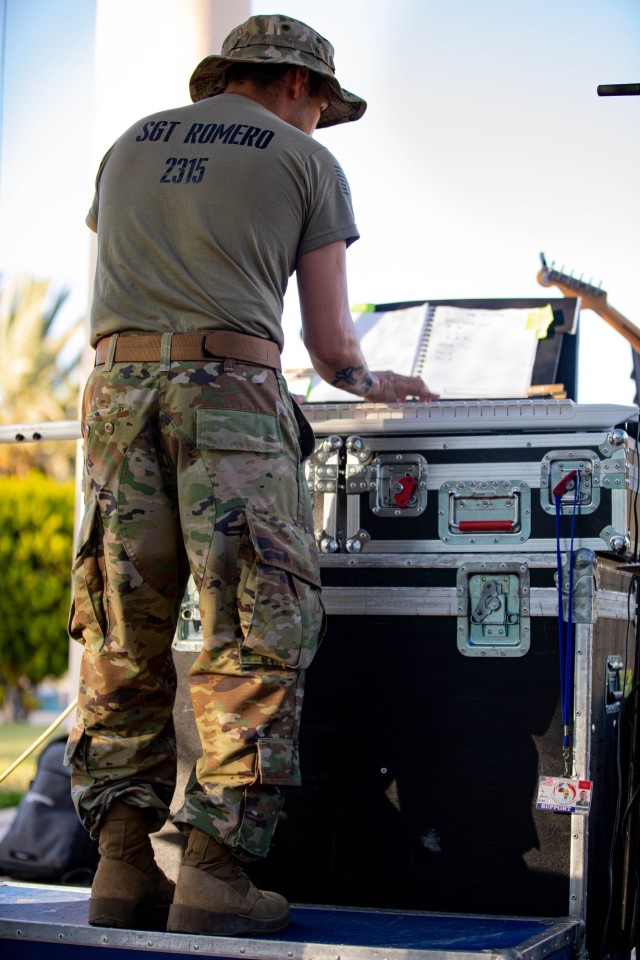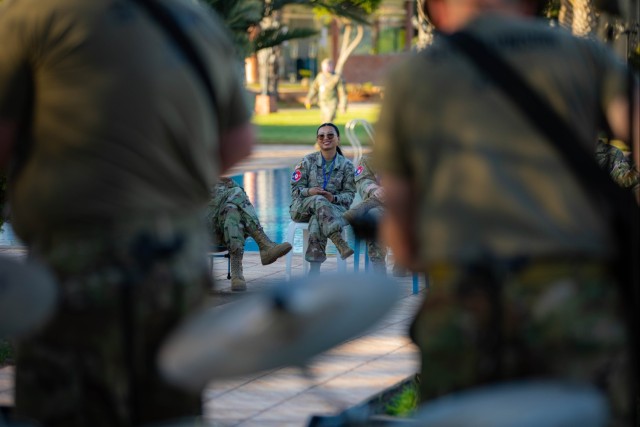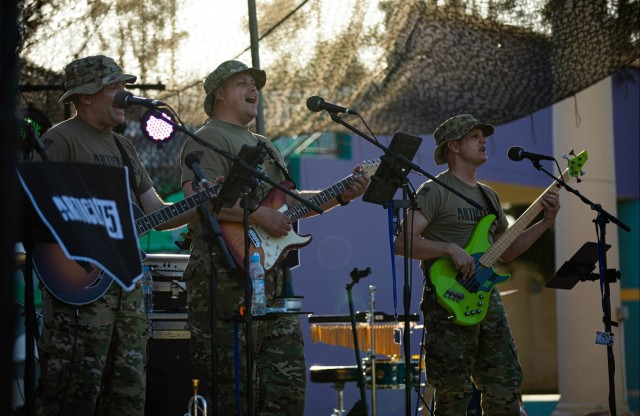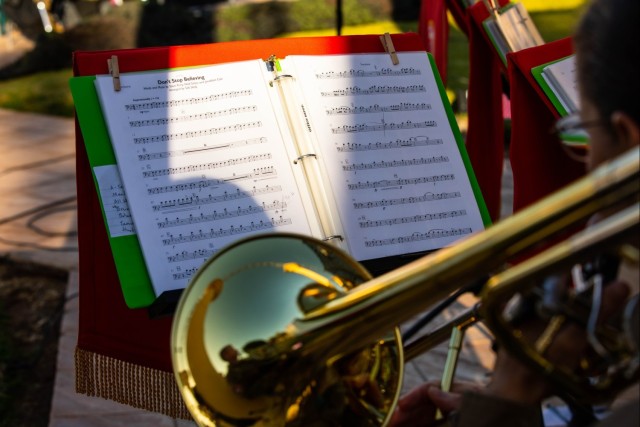 Back to U.S. Army Southern European Task Force, Africa
AGADIR, Morocco -- Music and patriotism tend to harmonize with one another. This is especially evident within the U.S. Army Band. When U.S. Army Sgt. 1st Class Morgan Davidson considered his career options, the band was his clear winner.
"I love playing music and I love my country," he said. "I was like, hey this is a way that I can serve my country by doing something that I love. It was a win-win situation for me."
Davidson eventually joined the 23rd Army Band from the Utah Army National Guard.
Many states have National Guards which are partnered with countries around the world through the National Guard Bureau's State Partnership Program. Some states have several partner countries. For Utah, Davidson's home state, that partner country is Morocco.
"For Utah to be selected to be a sister state in that relationship, it's pretty cool," said Davidson. "Utah has been a state partner to Morocco for almost 20 years now, so this exercise is part of that celebration."
The 23rd Army band is currently in Agadir, Morocco playing for Soldiers of not only the U.S. Military, but those of 18 other countries all participating in Exercise African Lion 2023.
African Lion features over 8,000 personnel sharing the goal of providiong a safe, stable Africa by bolstering interoperability and multinational readiness to respond to any kind of crisis.
"We are here supporting exercise African Lion," Davidson added.
He also shared that the relationship goes beyond the state partnership. There is a rich history between the U.S. and the Kingdom of Morocco.
Davidson shared, "Morocco was actually one of the first countries to recognize the United States as a country, which makes it pretty special."
Davidson added that the band was grateful to be a part of the exercise activities in Morocco.
"We're grateful to be here," he said. "The Moroccans have been great hosts. We feel very welcome everywhere we go. It may seem strange to bring a band along to a large-scale military exercise. Some might say it isn't necessary or that it's out of place, but I say music is universal.''
Many exercise participants will receive the opportunity to hear the band play over the coming days, and it's not just American music.
"We are going to be playing and rehearsing this week and next week right here with the Royal Moroccan Air Force Band."
Davidson concluded that there is a special importance that music brings to the military and at exercises like African Lion.
"That kind of exchange is truly universal," he said. "Everybody understands music. Everybody appreciates music, and when we exchange that kind of sentiment and communication, there's nothing like it. Maybe it's not quantifiable, but it's deep and meaningful."