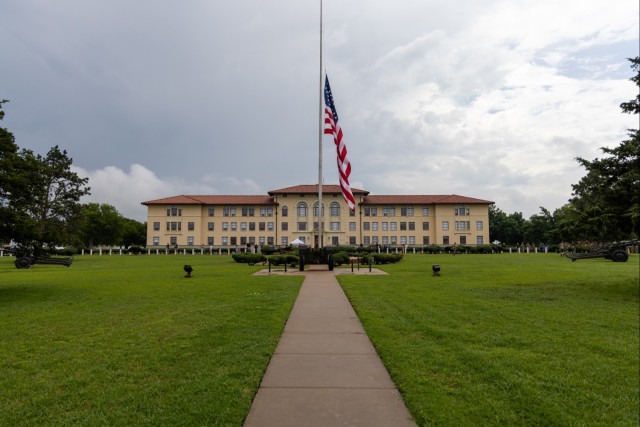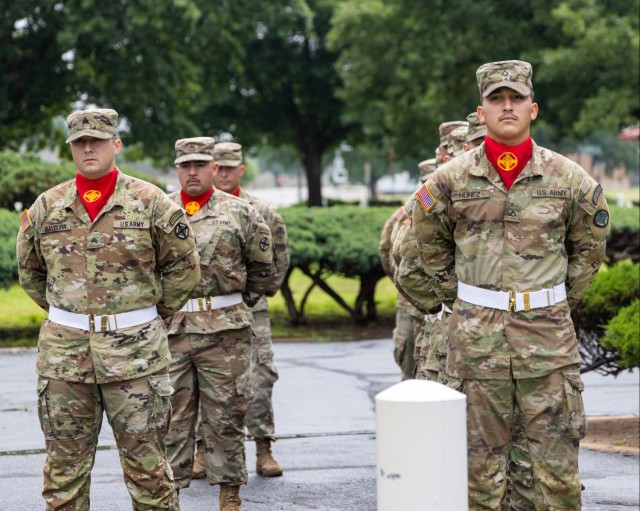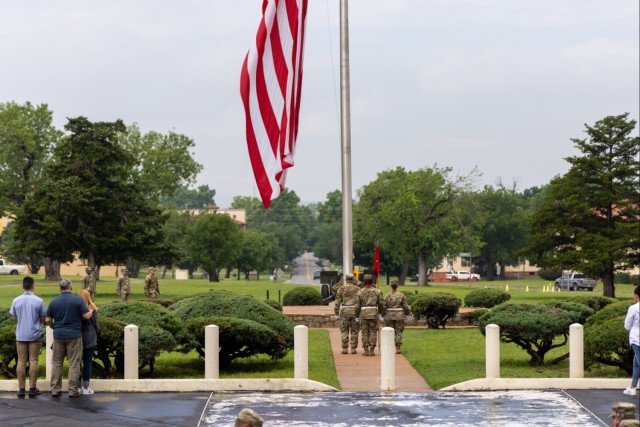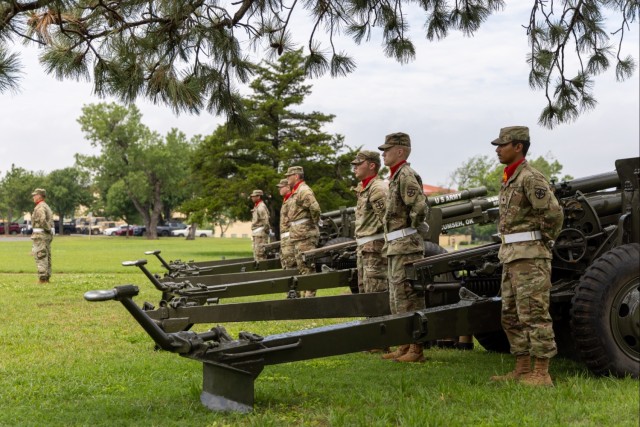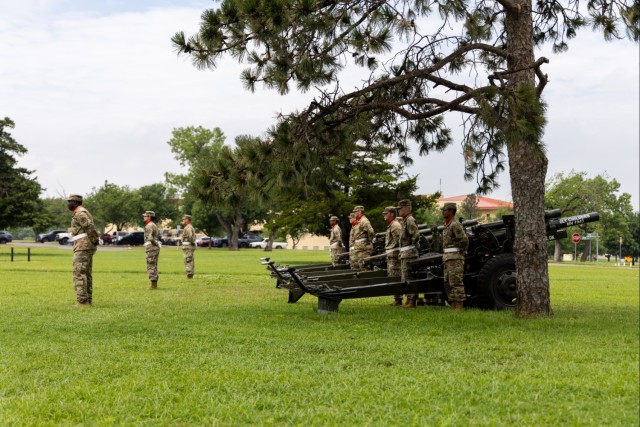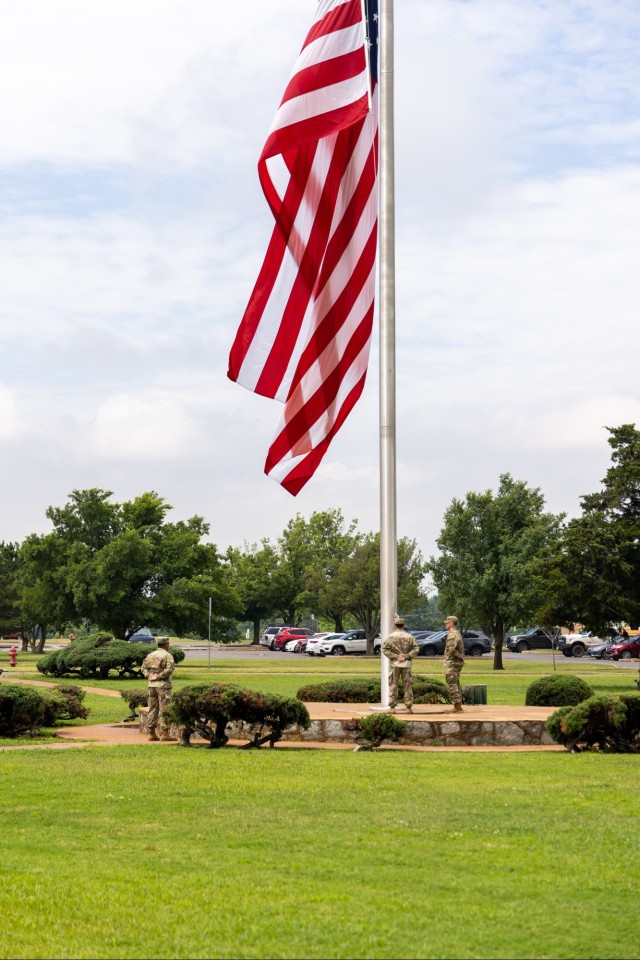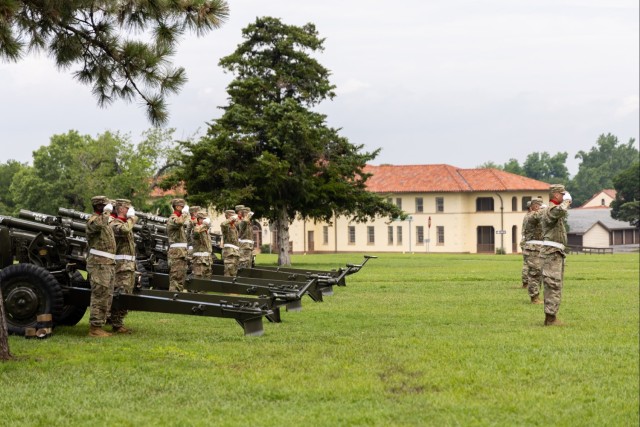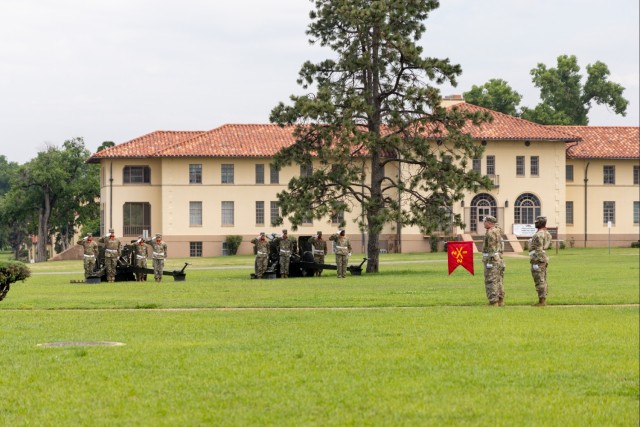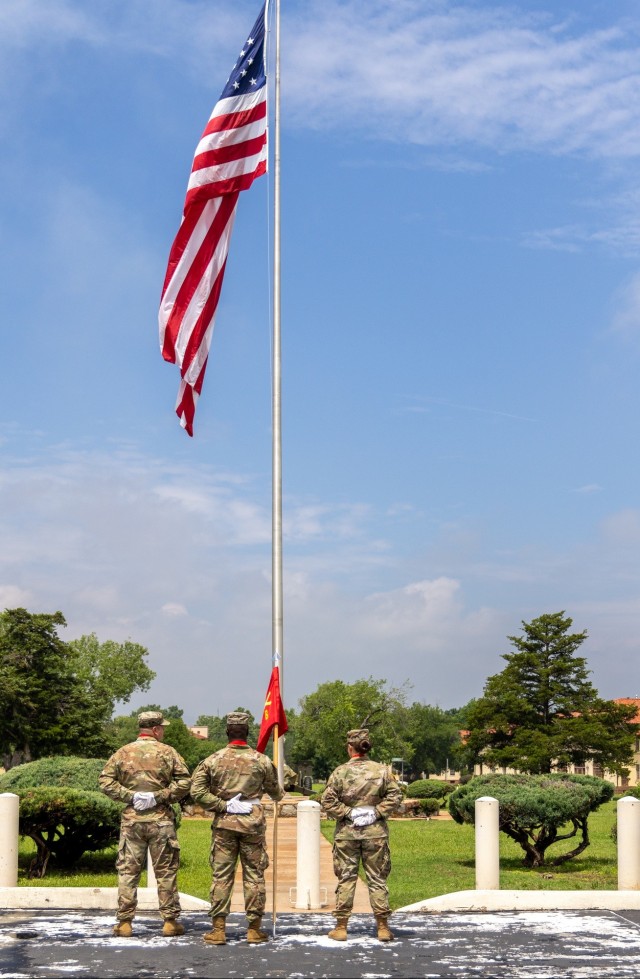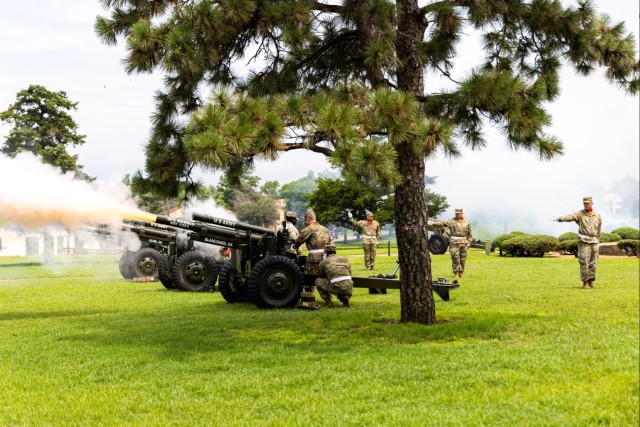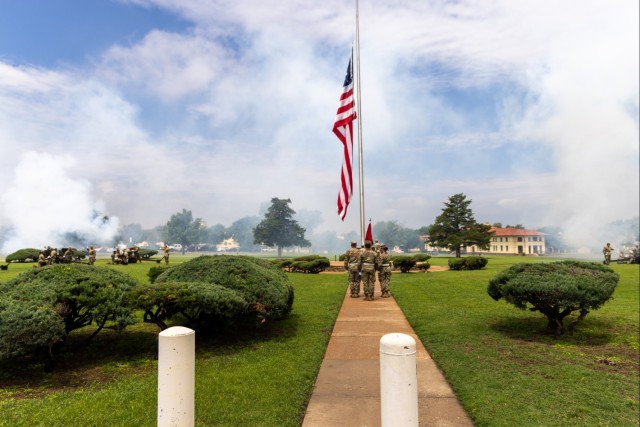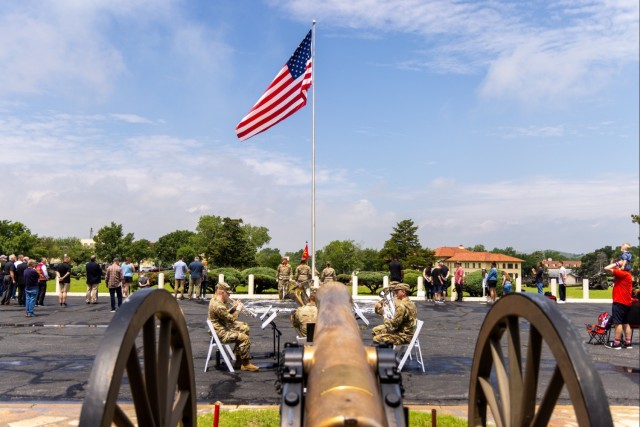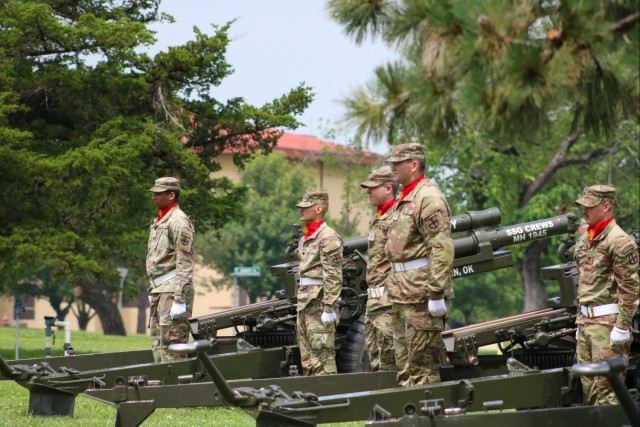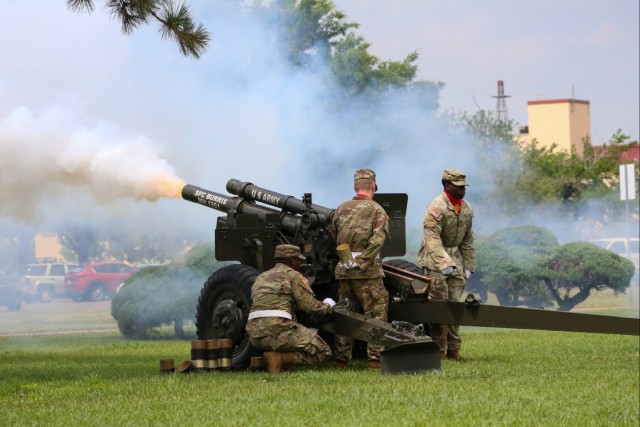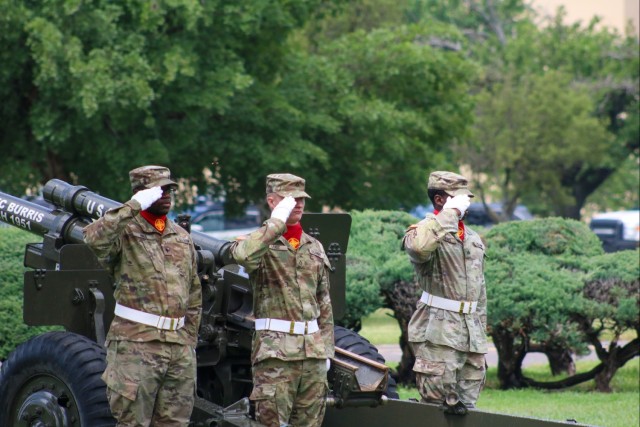 FORT SILL, Okla. (May 29, 2023) — The Fires Center of Excellence and Fort Sill honored those who gave the ultimate sacrifice to our country during the Memorial Day Ceremony.
The event, hosted by Brig. General Shane Morgan, acting commanding general, Fires Center of Excellence and Fort Sill, and Command Sgt. Maj. Neil Sartain, featured music by the Pride of Fort Sill, the 77th Army Band, and a 21 gun salute from 2nd Battalion, 2nd Field Artillery Regiment, Big Deuce.
Good afternoon, on behalf of the Fort Sill command team, Brig. Gen. Shane Morgan, and Command Sgt. Maj. Neil Sartain, thank you for joining us as we commemorate our Nation's most solemn day of remembrance — Memorial Day.
We gather here to honor the memory of the servicemen and women who gave their lives in defense of our great nation, and the American way of life.
The tradition of honoring the Fallen is as old as war itself.
Throughout history, nations around the world have often taken pause to pay tribute to their comrades who sacrificed their lives defending their country.
On 5 May 1868, Major General John A Logan, Commander in Chief of the Grand Army of the Republic issued General Order Number 11.
A proclamation calling for Decoration Day to be observed annually and nationwide.
His words, ever so eloquent, charge us to honor the memory of our departed comrades.
He asked Americans to, and I quote, "let us then, at the time appointed, gather around their sacred remains and garland the passionless mounds with the choicest flowers of springtime."
"Let us raise above them the dear old flag they saved from dishonor."
"Let us, in this solemn presence, renew our pledges to aid and assist those whom they have left among us."
"A sacred charge upon a nation's gratitude, the Soldiers and Sailors, widow and orphan."
As we reflect on this day, remember, it was granted to us by some of the most noble, selfless and courageous men and women our country has ever produced.
From the blazoned names of the Medal of Honor recipients on the Salute Battery cannons, to the Tomb of the Unknown, we are forever indebted to their sacrifice.
The Army leadership wants to extend a sincere sense of gratitude to our Gold Star families.
The strength and fortitude you show on a daily basis provides inspiration for the nation.
Ladies and gentlemen, please join us for a moment of silence in honor of our fallen comrades. May their sacrifice forever be remembered.