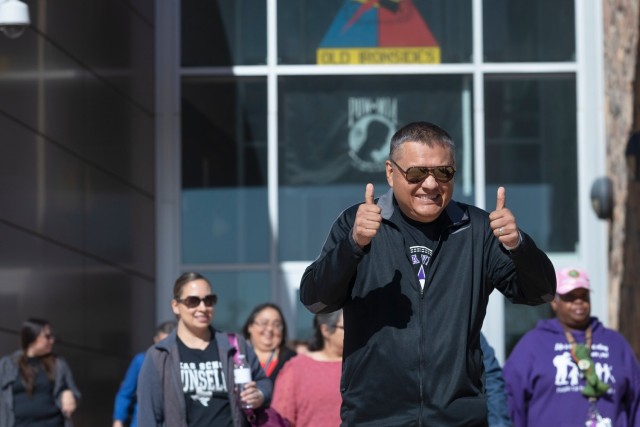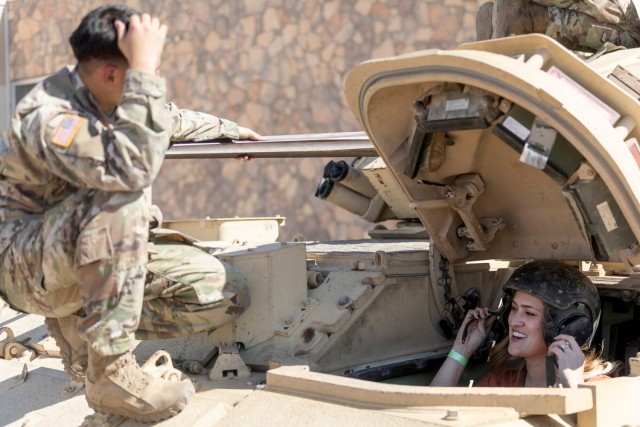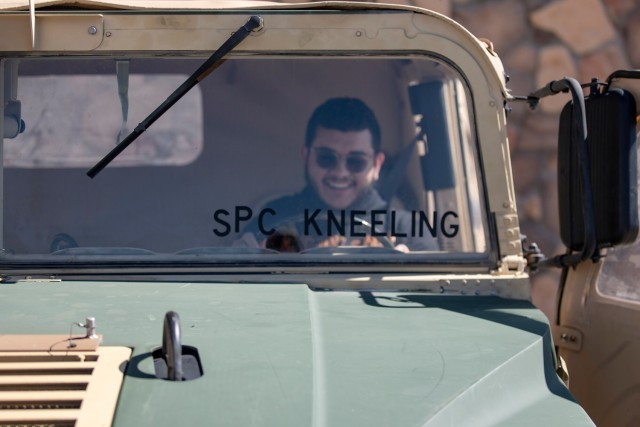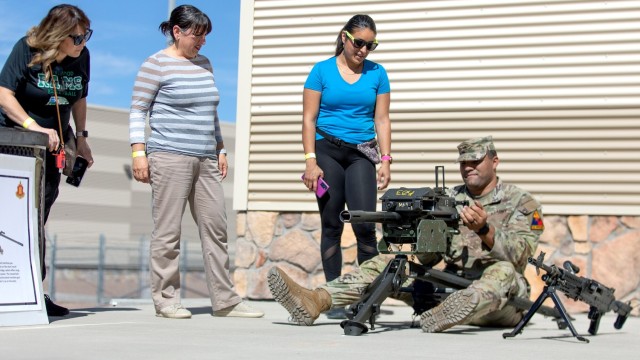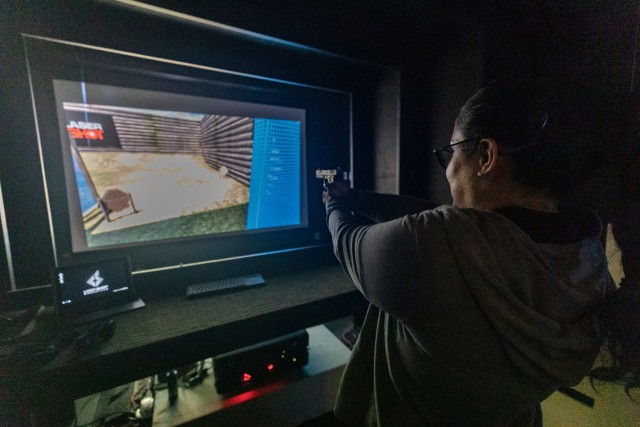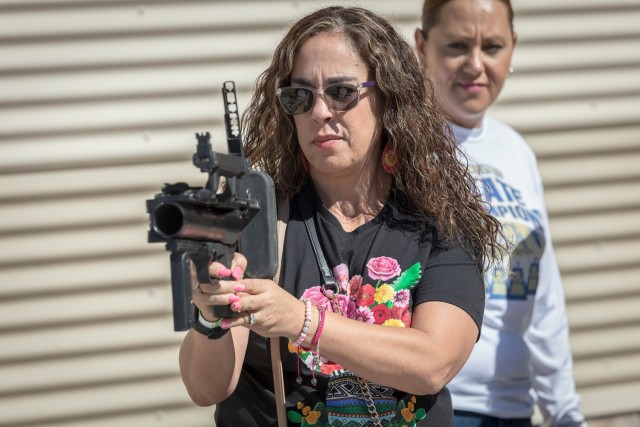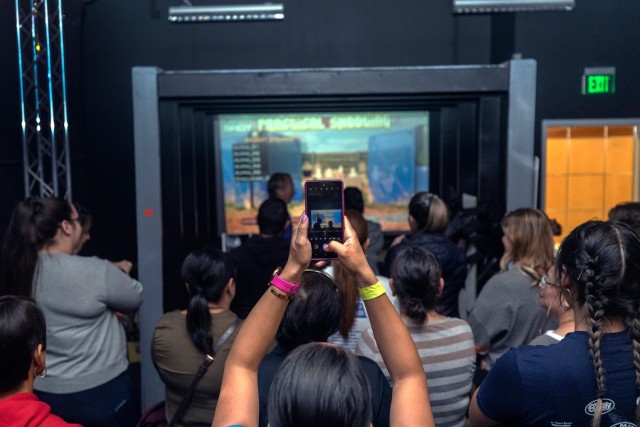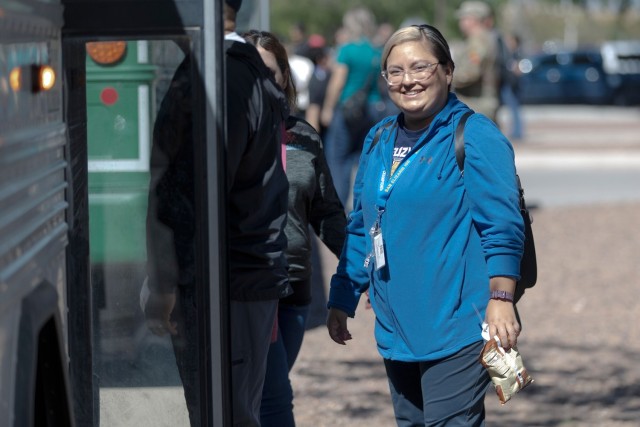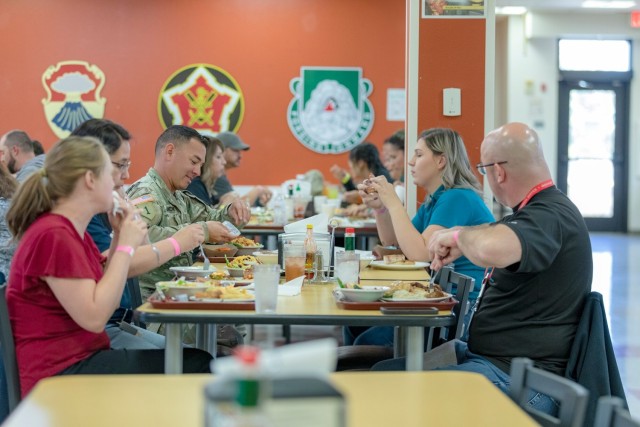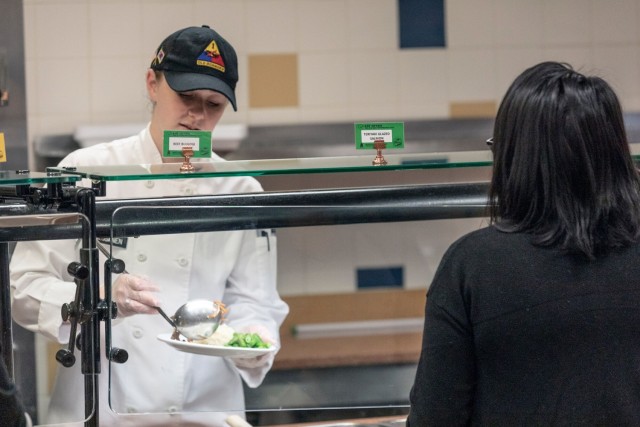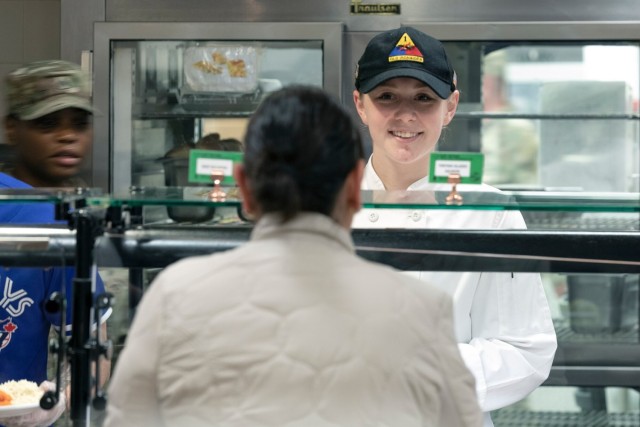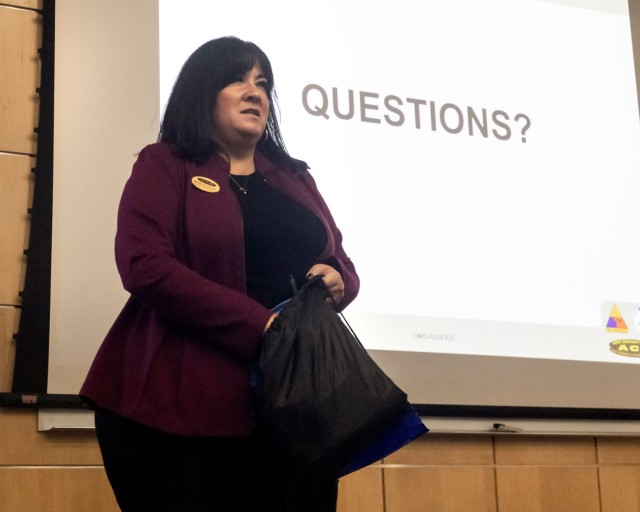 With tough stuff like deployments, unpredictable training schedules, new duty stations every few years, and then mix in the COVID-19 pandemic, all happening during their formative years, supporting military kids can sometimes pose one-of-a-kind challenges for educators, especially if they are not familiar with the military lifestyle.
Since 2009, the Fort Bliss School Liaison Office has strived to narrow that familiarity gap between Bliss military families and local school systems. One way has been through innovative community outreach that takes some of the mystery out of the military for our teammates outside of our fences.
More than 100 education professionals from across the region "reported for duty" at the Iron Warrior Training Complex for Camp Bliss Day at Fort Bliss, Texas, Oct. 21, 2022.
The day-long open house started with presentations as specialists from Army Community Service, an on-post collection of Soldier and military family support programs, as well as military family life counselors who briefed guests on their missions and the tools they offer Camp Bliss Day guests in support of military kids and families in their school systems.
"If they're witnessing social and emotional behaviors … they can learn that we have those resources for them," said Patricia Lopez, the Fort Bliss school liaison officer. "They can call, they can refer, they can just simply know that."
After a mid-day visit to the Warrior Restaurant, the 1st Armored Division Sustainment Brigade dining facility located in the heart of the 3rd Armored Brigade Combat Team, 1st AD "Bulldogs" campus on East Bliss, the guests returned to the training complex for an afternoon of realistic Army simulators.
The next-generation virtual trainers, the same as the Soldiers use to sharpen their skills before heading out to the Fort Bliss Training Complex, allowed them to do things like lead a virtual Bradley Fighting Vehicle convoy, or try their hand at hitting a bottle cap with a virtual sniper rifle from 500 yards.
Soldiers from the 4th Battalion, 1st Field Artillery Regiment brought an array of military weapons and vehicles and served as subject-matter experts as civilians suited up for action and put their hands on heavy firepower.
With all of the static displays on hand, the Soldiers themselves also served as intangible parts of Camp Bliss Day as they chatted with guests and shared their Army experiences, both in conducting their missions, and also about off-duty Army life and the benefits of military service.
The Soldiers also had a large investment in supporting Camp Bliss Day as they were selected to support the day because they are also parents with school-aged children in the districts represented. They were available to educators to share their experiences with transitions, PCS moves, deployments and homecomings, and the challenges of navigating a fulfilling family life while serving in the military.
Flor Sanchez, the military parent liaison for the nearby San Elizario, Texas, Independent School District, one of 12 SEISD professionals that came to Fort Bliss for the event, said San Elizario schools want to continue to welcome military kids and help them thrive while they're stationed at Fort Bliss.
"This year we became a 'Purple Star' designated district," Sanchez said. "We want to take everything we can back to our district to assist our military families better."
Established in 2019 by the 86th Texas Legislature, the Purple Star Campus Designation recognizes Texas public schools that provide specific standards that the Texas Education Agency calls "high quality support to meet the unique needs of military-connected students and their families."
Lopez, who's been working at Fort Bliss since the first Camp Bliss Day in 2009, said she always appreciates the enthusiasm guests bring to Camp Bliss Day every year and has no doubt they apply the same enthusiasm and care on their campuses for the families of those who serve in today's military.
"They'll take back things from today that will help with the [military] families they're receiving," the Bliss school liaison officer said. "[Military service] is a temporary stay, so we need to know how to best help them."
(For more information on programs like Camp Bliss Day, Partners in Education, and the many other ways our SLO promotes a "one team" approach to supporting military kids and families in area school systems, check out Bliss School Support Services and the SLO online at https://bliss.armymwr.com/programs/school-support-services.)