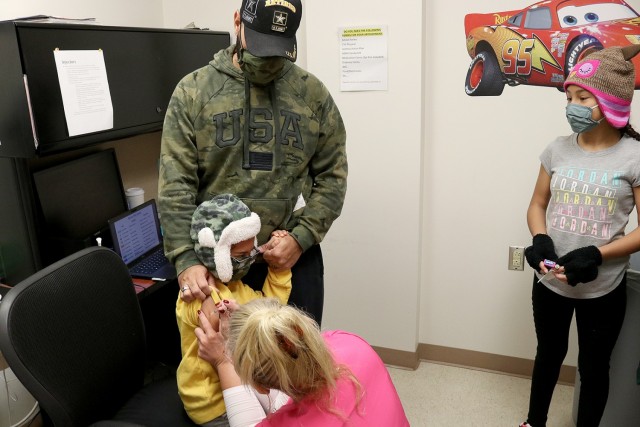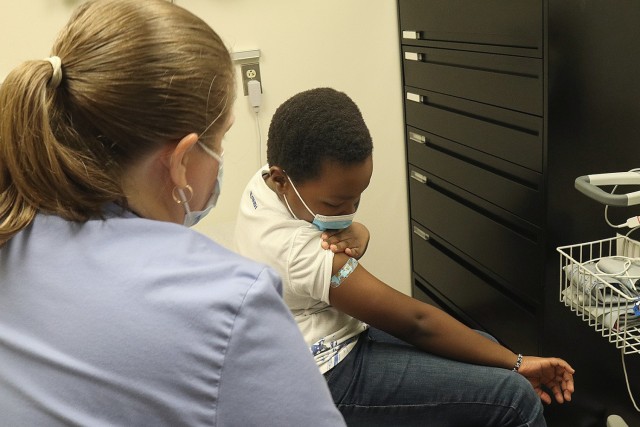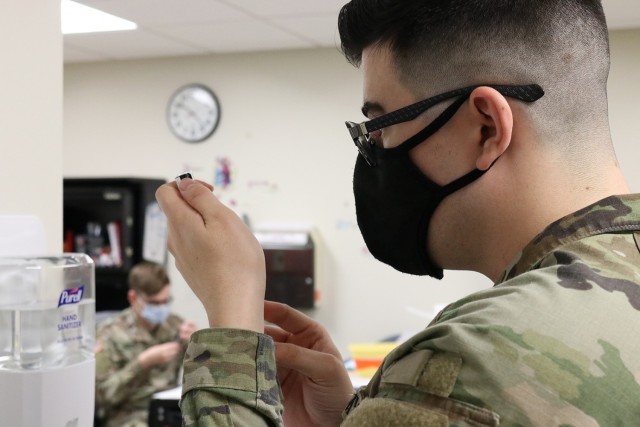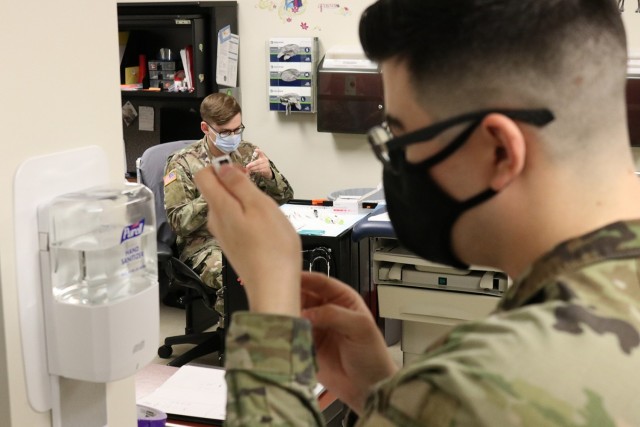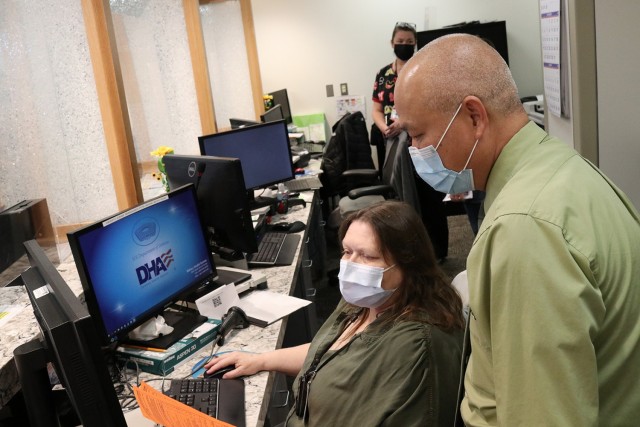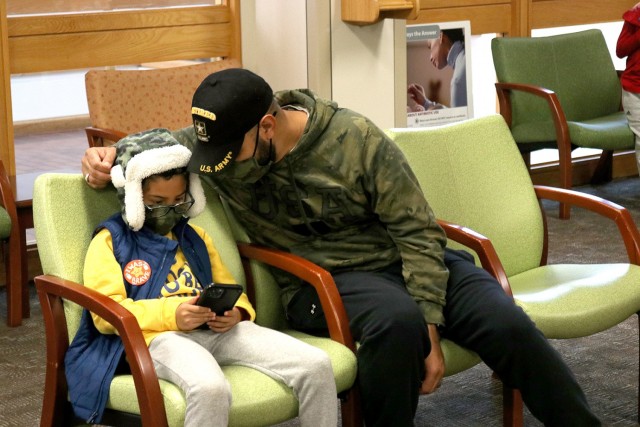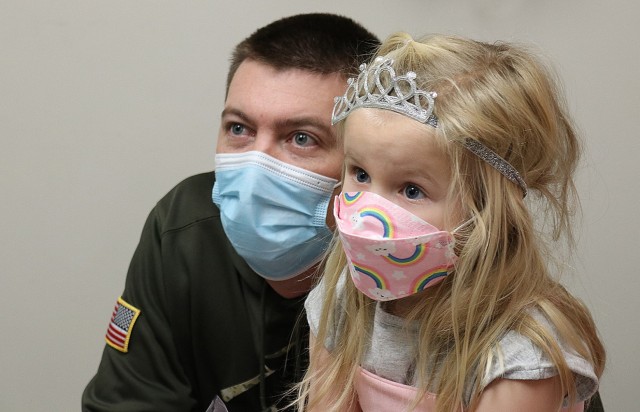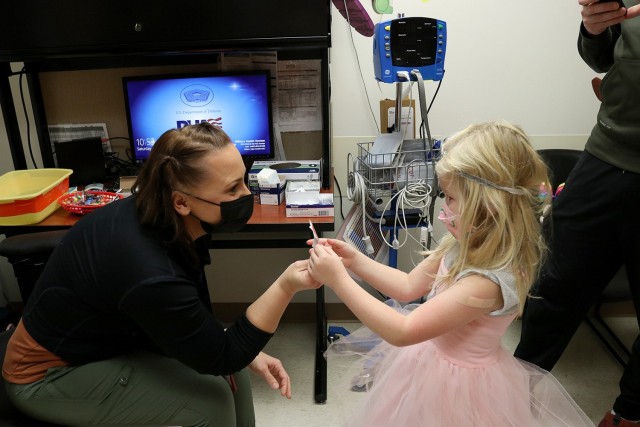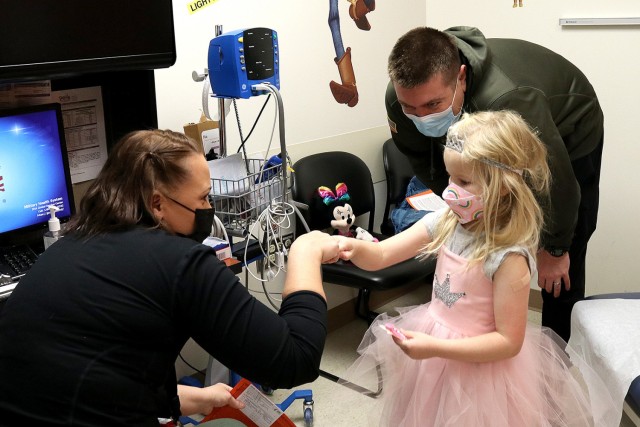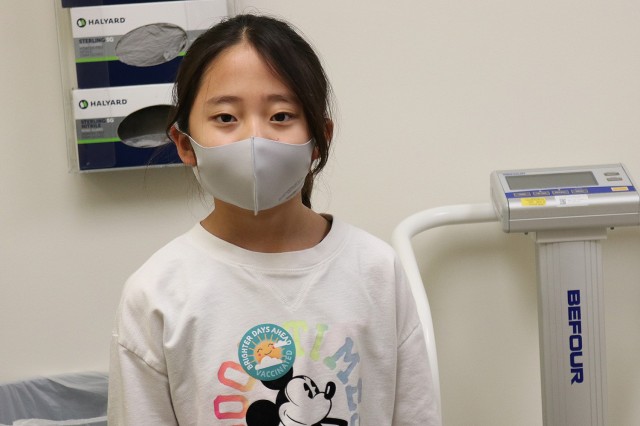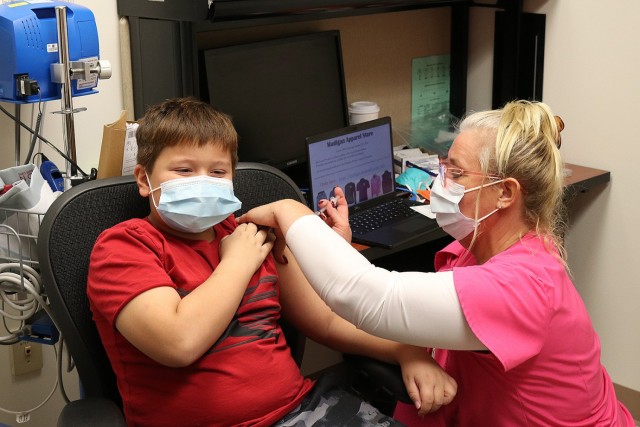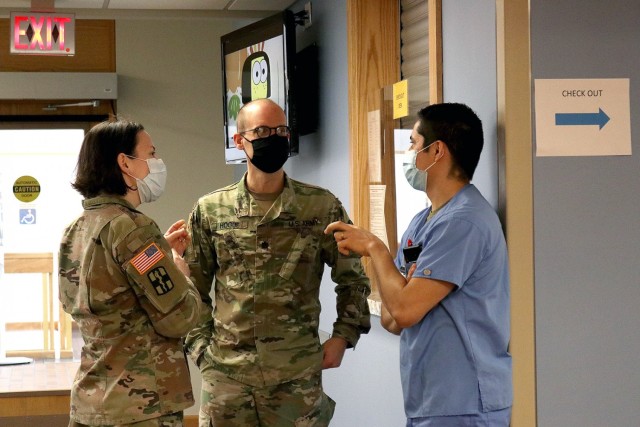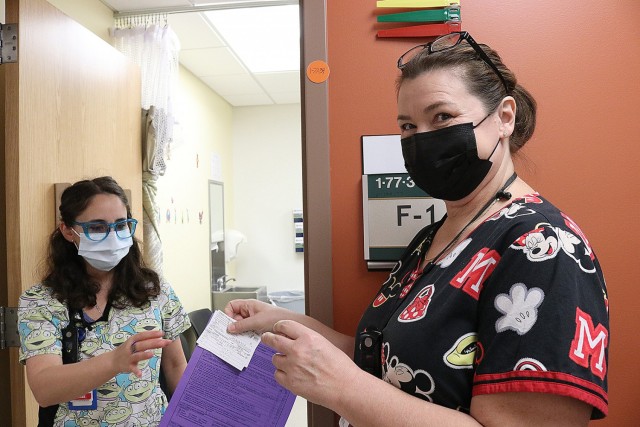 MADIGAN ARMY MEDICAL CENTER, Joint Base Lewis-McChord, Wash. – Some entered the clinic bursting with enthusiasm, while some were a bit more apprehensive about getting a shot. But, all the kids and families that joined in on the vaccination event that the Department of Pediatrics at Madigan Army Medical Center on Joint Base Lewis-McChord, Wash., facilitated for kids aged 5 through 11 years were happy to have the ability to gain the same protection against severe illness from COVID-19 that older people have enjoyed for some time now.
Saturday, Nov. 20, saw the first successful vaccination event tailored specifically for the latest age group to gain the ability to get inoculated against COVID-19 at Madigan, but it won't be the last.
Though the event was designed as an appointment-only affair, the coordinators, to include Lt. Col. (Dr.) Kate Liesemer, the chief of the Department of Pediatrics, amongst many others, expected that some parents would want their booster shots and they may bring older children in need of their immunizations as well.
They were prepared for this eventuality. They were not wrong, in fact, the demand for older aged doses was higher than they expected. They accommodated those who came in hoping for a shot, though.
In the course of the daylong event, a total of 221 doses were administered. Most – 162 – were scheduled pediatric doses for those between the ages of 5 and 12 years of age, while 59 were given to those 12 or older. Most of the latter group was parents getting their booster shots.
Designed with safety in mind at every turn, everything from syringes to administering nurses' t-shirts was colored coded – orange for pediatric doses, purple for adult (12+) doses. This was in keeping with the coding system already put in place by Pfizer BioNTech to distinguish between the vials of these different doses. The pediatric dose is one third of the adult dose – 10 micrograms vs. 30, respectively. It is, therefore, important to keep the different doses separate.
Everyone receiving a shot was required to remain in the clinic for 15 minutes for monitoring, 30 if they had ever experienced any type of allergic reaction previously, so that physicians on hand could respond to any adverse reactions to the vaccine. Liesemer reported at the end of the day that none occurred.
Among the multiple elements used to avoid any potential errors in dosing was separating vaccine administration into two different hallways. For families with members receiving vaccine within different age groups, they had to go in phases. Most got their young children's shots first and then moved over to the adult hallway for their shots.
Families were met at the door of the Medical Mall and shepherded through screening stations where they filled out their consent forms and received information about the vaccine and what to do should they experience any adverse effects. They entered the Pediatrics Clinic to check in for their appointment and have their dose officially ordered. Then they took a seat in a waiting room.
At peak times there were quite a few families dispersed around the waiting rooms of the clinic. Designed into the day were slower periods where fewer appointments were opened to accommodate a lunch break for staff. The doctors working the event ensured the break room table was filled with pizza, coffee, donuts and other treats.
The nurses, medical support assistants, technicians and other staff all volunteered to come in on a Saturday to offer the vaccine to their young patients. They came from clinics from around Madigan's footprint including clinics off JBLM as well as Soldiers from the 62nd Medical Brigade, which has had the lead in running the vaccination site at the Lewis Main Exchange.
Liesemer reported that she heard many comments from parents who appreciated the convenience of coming to Madigan on a Saturday to get their shots taken care of for their kids.
There are two more Saturday vaccine events scheduled for Dec. 11 and Jan. 8, to align with the timeline for the second dose in the series for these patients as well as to capture others who want to participate. To learn more and schedule an appointment for your child, visit: https://madigan.tricare.mil/Health-Services/Preventive-Care/COVID-19-Vaccine.
Madigan's Social Media Links:
Madigan's Facebook:
www.Facebook.com/Madiganhealth
Madigan's Twitter:
www.Twitter.com/Madiganhealth
Madigan's Instagram:
www.Instagram.com/Madiganmedicine
Madigan's LinkedIn:
www.Linkedin.com/company/madigan-army-medical-center/
Madigan's YouTube: