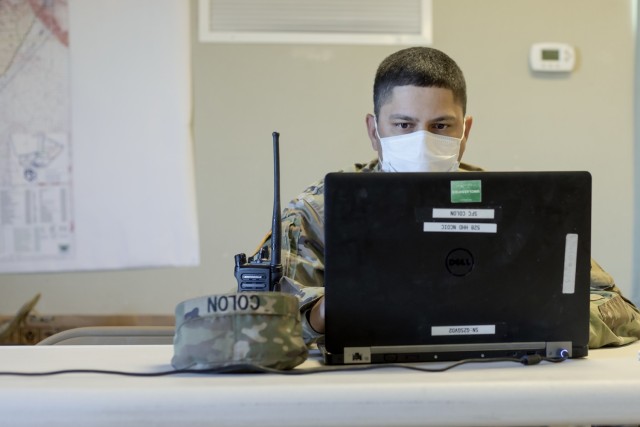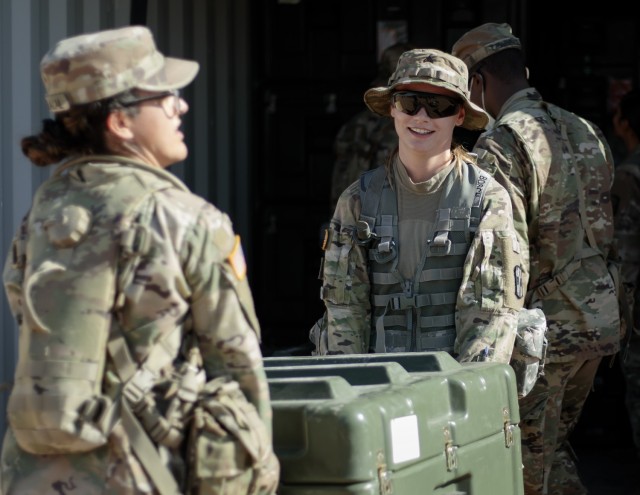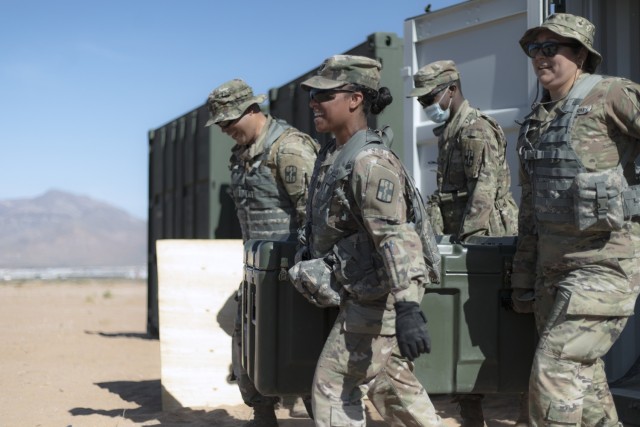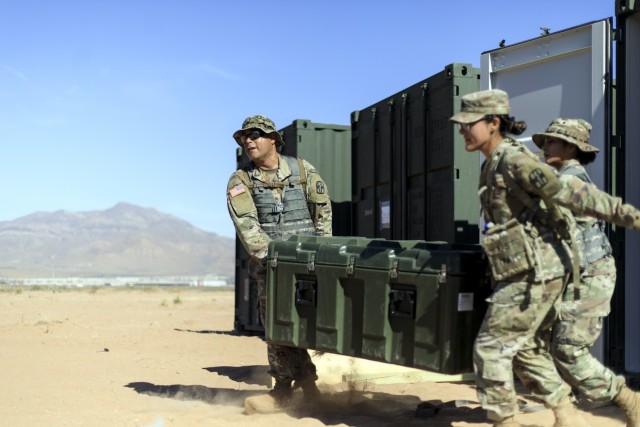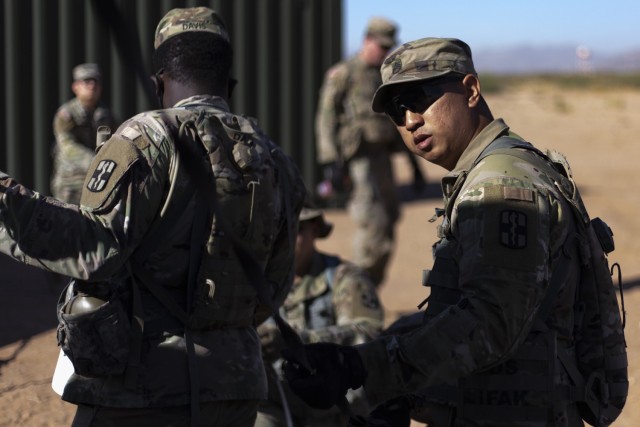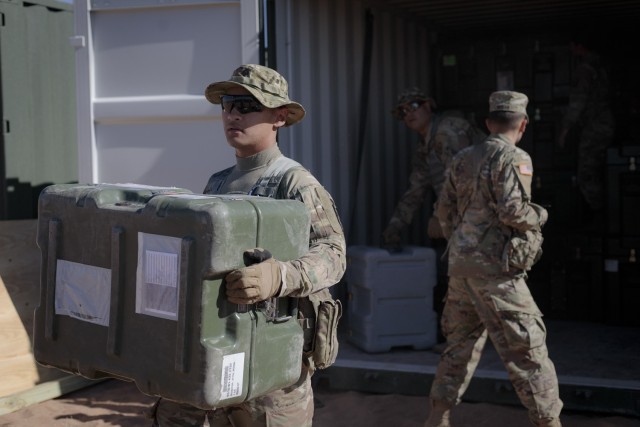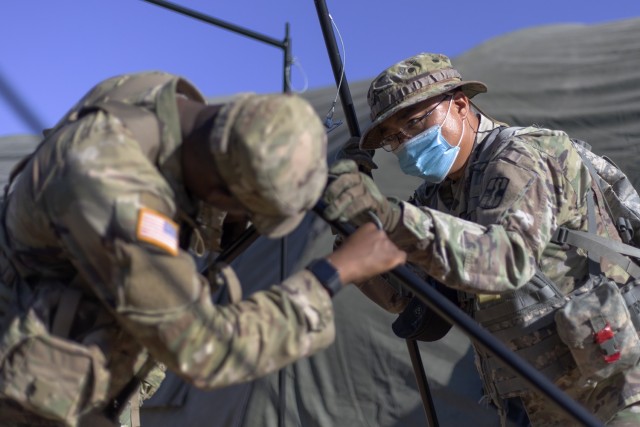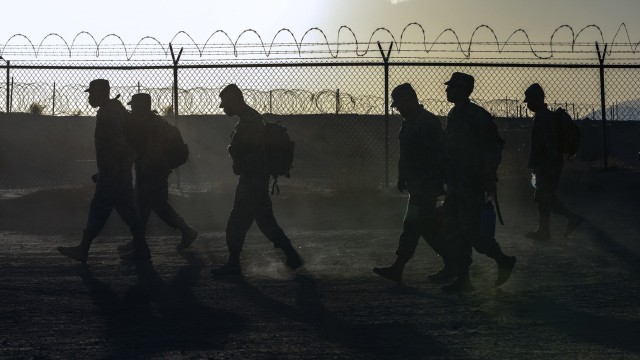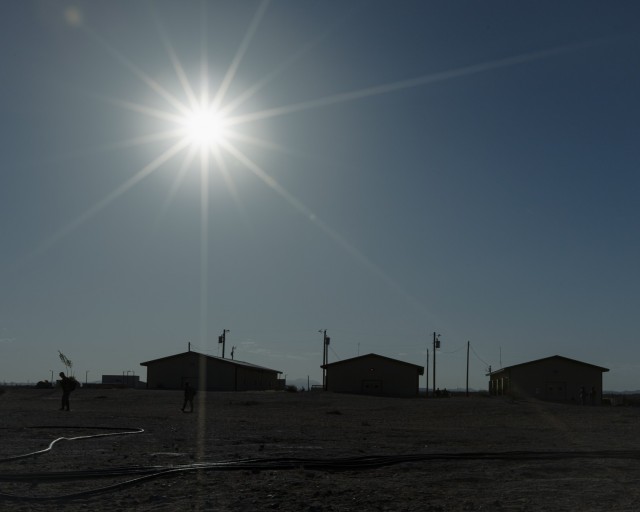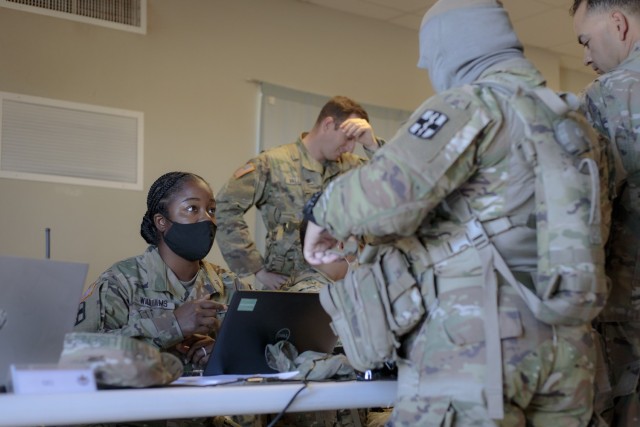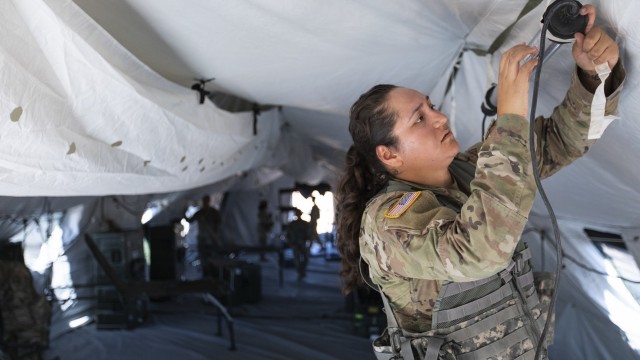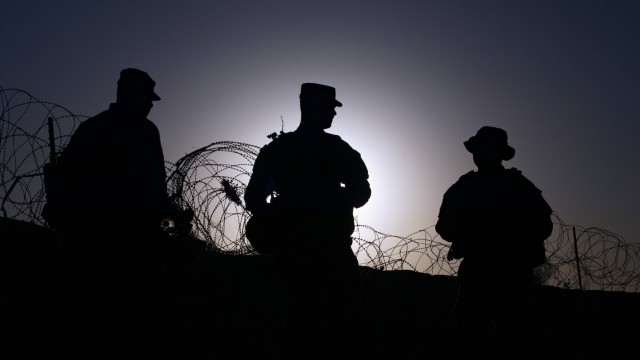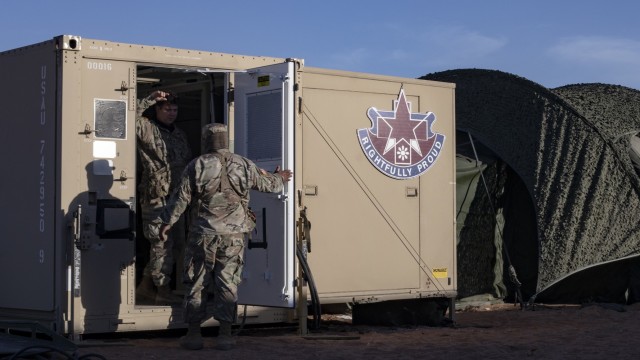 From generators to heavy trucks and every syringe and roll of gauze in between, when a field hospital deploys to a forward location, their Soldiers sometimes have the assistance of a brigade support battalion to help them stand up their facilities.
But what happens when there's no BSB? No outside unit to help carry the load, help stage it and get services like power and water on line quickly on the battlefield.
You go anyway.
"This element we have, as a field hospital, is supposed to be expeditionary," said Staff Sgt. Petagay Williams, the 131st Field Hospital's acting administration officer, or S-1 officer-in-charge, "so it's all about picking up our equipment and being able to move at any given time."
As a part of field exercise Operation Guardian Readiness, the 131st FH found out just how well they can pick up and move as they established Level III care–the highest available in a combat zone–in an austere environment on the training complex at Fort Bliss, Texas, June 1-13, 2021.
The purpose of the exercise was for the Guardian Knights to work on skills such as convoy operations and validating load plans; standing up the Army Expeditionary Medical Support System, and other Army Warrior Tasks, all in an austere environment to challenge the Soldiers on cross-domain and semi-independent operations.
Teams turned the training site into a classroom in the sand as the build-up and maintenance of the EMEDS served as a hands-on learning environment. EMEDS is a modular, customizable network of mobile healthcare clinics.
The 131st FH has a historic tie to the Army EMEDS. In 2018, the Guardian Knights were only the second active-duty unit in the Army to field the new system.
Williams said new Soldiers to the Army, regardless of the military specialties, stood to benefit from Operation Guardian Readiness as they had an opportunity to see EMEDS and expeditionary health service rehearse deployment operations and learn by doing.
"We have some Soldiers who are not from medical MOSs who have never seen this before," Williams, an 11-year Army veteran, said. "So it's important to get them out here while we're doing this 'crawl-walk-run' phase, so that way they're able to say 'okay, this is what setting up tents looks like' … they feel more comfortable providing medical care in a field environment versus a fixed facility where everything would be there for them."
In 2017, after assessing the effectiveness of the Vietnam-era combat support hospital, the Army started transitioning CSHs to the Army field hospital model and the former 31st Combat Support Hospital was reflagged as today's 131st FH.
A departure from the extended CSH setup, the FH model allows for more flexibility as detachments within the hospital can deploy elsewhere. This was on display during Guardian Readiness as the 247th Medical Detachment and 214th Surgical Detachment didn't augment their pods onto the modular, main hospital until later into the exercise. In a real world operation, those Soldiers could stand up expeditionary health service elsewhere in the hospital's area of responsibility, or as a part of another field hospital.
An example of the "pick up and go" expeditionary mindset of the field hospital, Sgt. Michael Charbonneau, a physical therapy technician and S-1 noncommissioned-officer-in-charge, was also the power team leader during the exercise and was responsible for the power grid scheme to run the field hospital's eight clinics.
"The value of on-the-job training–physically putting your hands on a piece of equipment to see how it works, and why it works, and what it's used for–is incomparable to classroom-led training," said Charbonneau. "To be out here in this environment and to be able to use our equipment … to be able to bring it out here and get reps is invaluable."