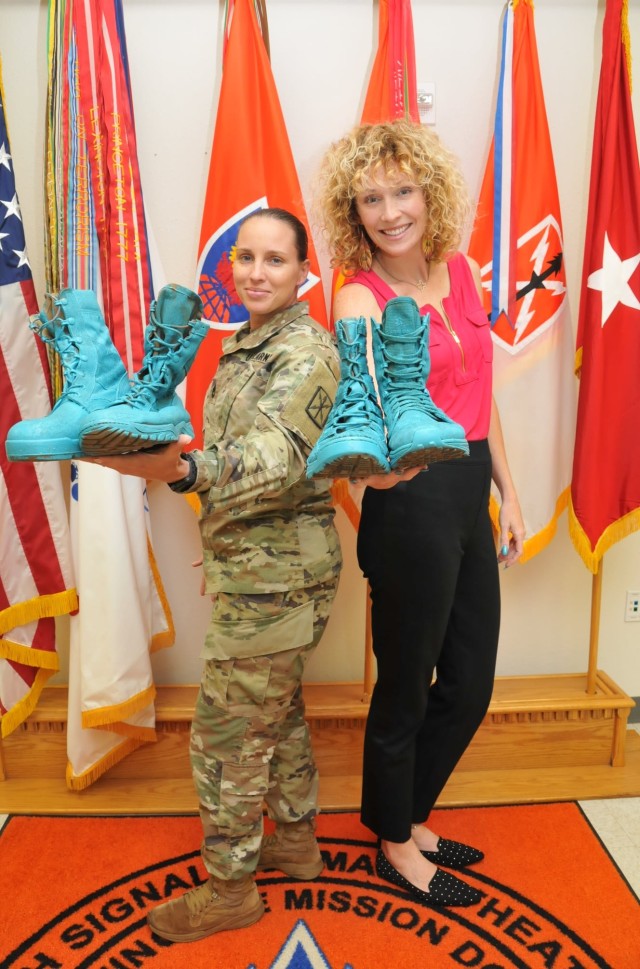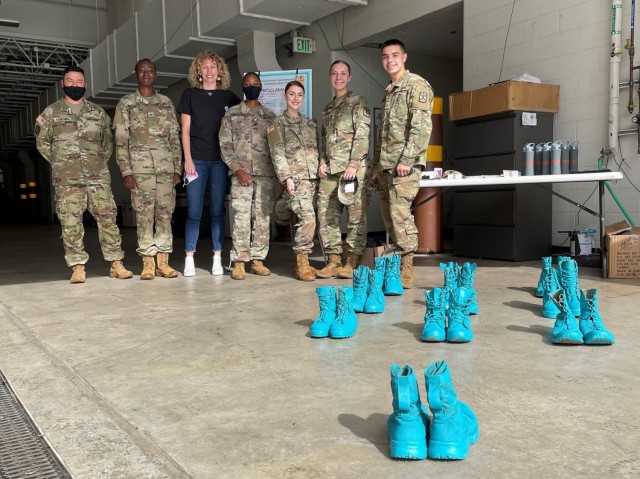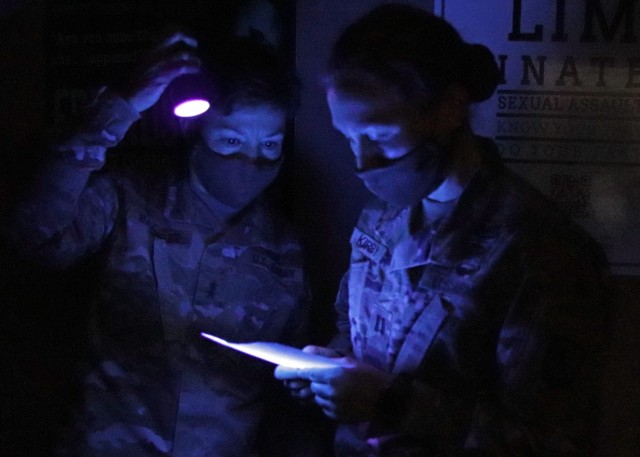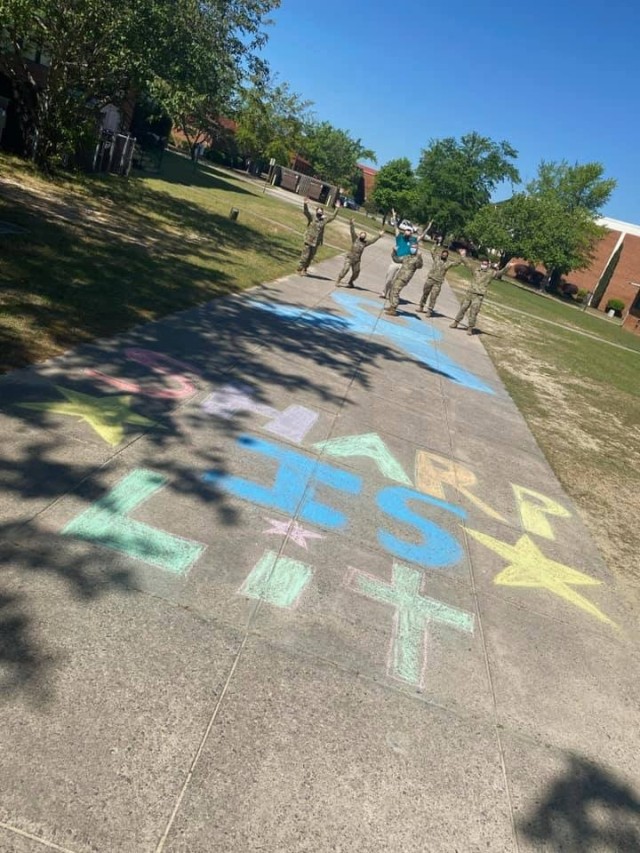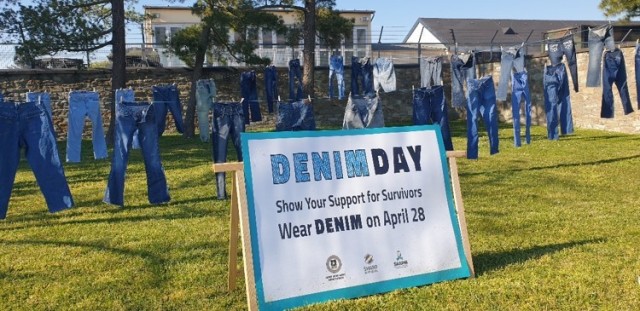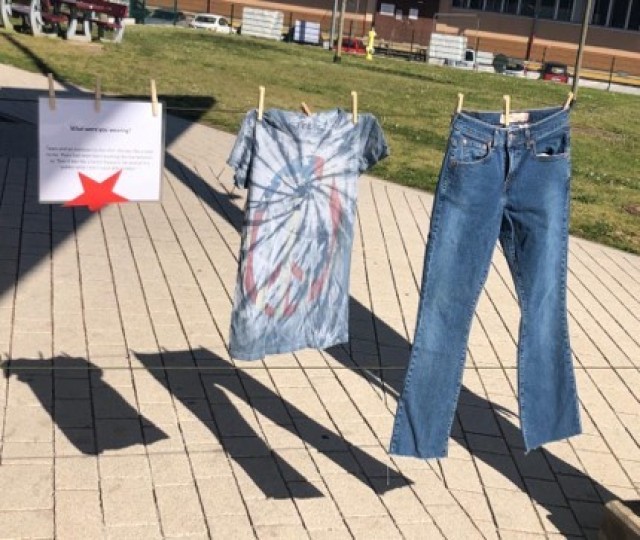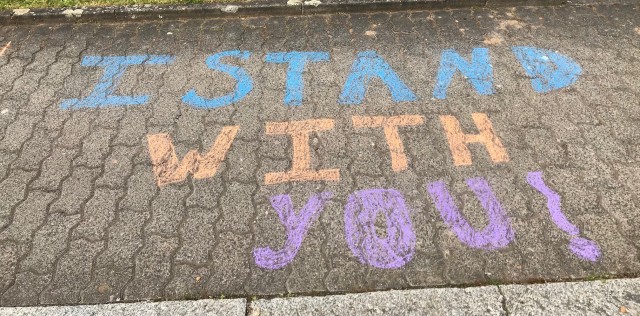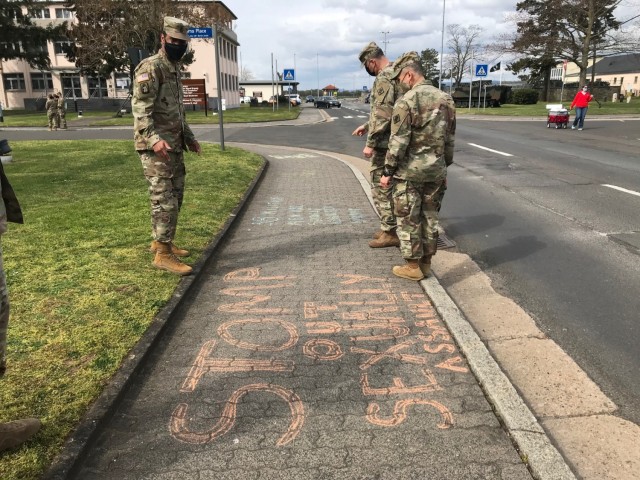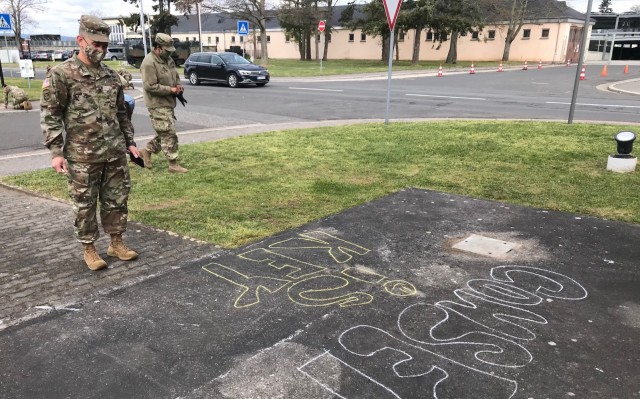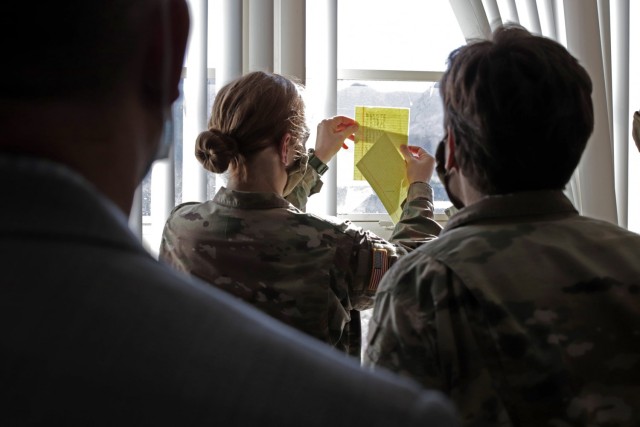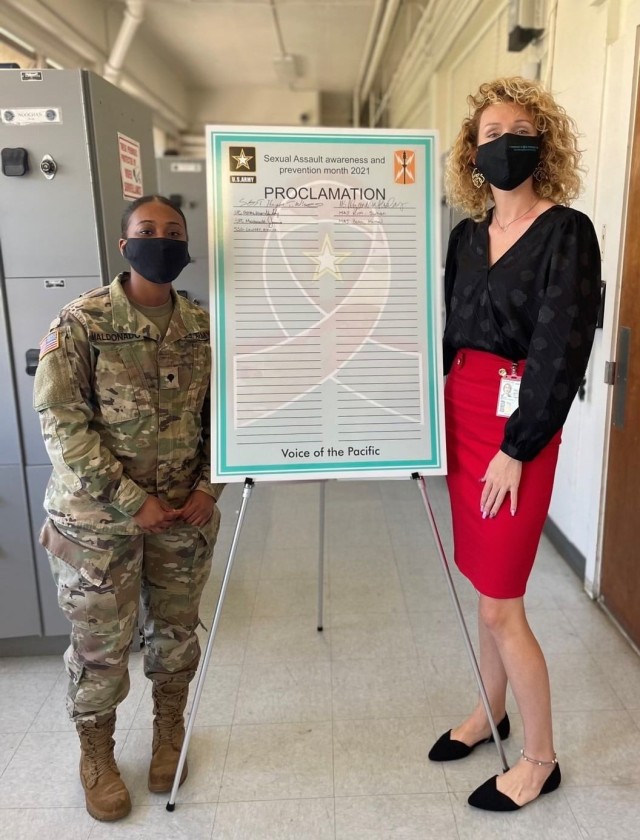 FORT HUACHUCA, Ariz.,-- This past month, the Network Enterprise Technology Command (NETCOM) leadership and subordinate commanders at all levels reaffirmed their commitment and strong stance against sexual assault with the signing of a Sexual Assault Awareness and Prevention Month (SAAPM) Proclamation, while also hosting a myriad of events.
The Sexual Assault Awareness and Prevention Month (SAAPM) in April provides an opportunity for the Army to highlight the Army's Sexual Harassment, Assault Response and Prevention (SHARP) program and bring attention to victim support, awareness and reporting.
Correspondingly, NETCOM SHARP program managers, coordinators and victim advocates conducted several artistic and expressive events designed to build further awareness across the command.
"These events bring awareness to sexual assault and harassment by visually reminding everyone that we all need to do our part in preventing this type of behavior.  By displaying and expressing artwork in areas where people walk through on a daily basis, people can see and understand that we all need to be aware and make changes," said Stacy Picciano, NETCOM SHARP Program Manager.
Organizations throughout NETCOM hosted SAAPM events in alignment with this year's theme of, Building Cohesive Teams through Character, Trust and Resilience.
"In Wiesbaden Germany, the 2nd Theater Signal Brigade (TSB) held a SHARP chalk-walk. This event allowed Soldiers and Civilians to come out and support survivors of sexual assault by writing messages and creating artwork to increase awareness visually. The messages and artwork where displayed around the 2nd TSB work areas," said Sgt. 1st Class Darlene Coleman, 2nd TSB Sexual Assault Response Coordinator (SARC).
Likewise, the 7th Signal Command (Theater), SC (T) based here in the Continental United States (CONUS) also hosted artistic chalk-walks to also encourage victim advocacy, support and awareness.  Art can also be a way of sincerely expressing caring and empathy according to Sgt. 1st Class Robert C. Sherrer, 7th SC (T) SHARP Program Manager & SARC.
"I believe that art helps people understand what survivors may feel and they can see the joy through the colors of the art or even the comfort knowing someone supports them," said Sherrer.
"Art helps build resilience because it allows another avenue to share their feelings and emotions. It can also be a positive message for survivors by showing them support and providing encouragement through the hard times."
Other NETCOM SAAPM events geared to build awareness of sexual assault and harassment also included Denim Day.  During the last week in April, 2nd (T) SB celebrated Denim Day.
Denim Day grew out of a 1998 Italian Supreme Court decision that overturned a rape conviction because the justices felt the victim instigated the crime by wearing tight jeans.  Thus, the court felt she must have helped the person, who raped her, to remove her jeans, thereby implying consent.
The following day after the reversal, the women in the Italian Parliament came to work wearing jeans in solidarity with the victim. For the past 21 years, Peace over Violence has run its Denim Day campaign on a Wednesday in April in honor of SAAPM.
"Peace over Violence developed the Denim Day campaign in response to this case and the activism surrounding it. Since then, wearing jeans on Denim Day has become a symbol of protest against erroneous and destructive attitudes about sexual harassment, abuse, assault and rape," said Coleman.
Coleman also related that during this Denim Day education campaign, we ask community members, elected officials, businesses and students to make a social statement with their fashion statement by wearing jeans on this day as a visible means of protest against the misconceptions that surround sexual violence.
In addition, throughout the month of April, the 311th Signal Command Theater, SC (T) and the 516th Signal Brigade (SB) teams observed SAAPM with numerous events including a 24-hour run/walk into a proclamation signing, weekly Monday Post Exchange (PX) pop-up tables, Facebook live teal talks, teal boot displays, battalion scavenger hunt, escape rooms, jeopardy, a unit bowling competition, a brigade teal run, annual/ROTC trainings, denim day observance, a Sisters in Arms bystander skit and discussion, and finally a SHARP newcomers hike.
According to Alyxandria Paslay, Victim Advocate for the 516th SB; the teal boot displays provided an important visual connection towards victim support and advocacy across the command.
"The teal boot displays are meant to honor sexual assault survivors in our formations. These victims stand with us, alongside us performing the mission each and every day, but they carry a silent burden," said Paslay.
"With these [teal boot] displays across our [516th] battalions, we salute these Soldiers and pledge to traverse this path with them as protectors and gatekeepers."
NETCOM SAAPM events culminated with leadership activities designed to further include personnel at all leadership levels within the command.
"Also in April, members of NETCOM's Command Team experienced Fort Huachuca's Resiliency, Awareness, Prevention, Inclusion, Diversity (RAPID) ESCAPE Challenge. The experience immersed NETCOM's Commanding General Maj. Gen. Maria B. Barrett and her command team in a SHARP themed story as they tried to unravel what happened to a Soldier after a sexual assault," recalled Picciano.
Through-out the month of April the NETCOM Team, SHARP Program Managers, VA's and SARCs worked with Soldiers, Department of the Army, (DA) Civilians and family members to promote awareness of Sexual Assault and Sexual Harassment through events like this, which proved to have a positive impact.
"These events are extremely encouraging for victims because they show survivors that there are more people out there, who support them and want to help them eliminate these types of assaults and harassments from happening," said Sherrer.
"The artistic and leadership SAAPM events ultimately create a positive image around the unit; where everyone can support, advocate for and encourage the survivor."
Thus, the SHARP events in support of SAAPM went absolutely global throughout NETCOM's command footprint as they spanned from CONUS to Europe and throughout the "Indo-Pacific Rim".
"This month went viral, and we are so thankful for the opportunity to honor our survivors and walk beside them as they heal," reemphasized Paslay.
"Together we will take this momentum and continue the conversation about culture change and stamping out sexual harassment and assault in our Army."