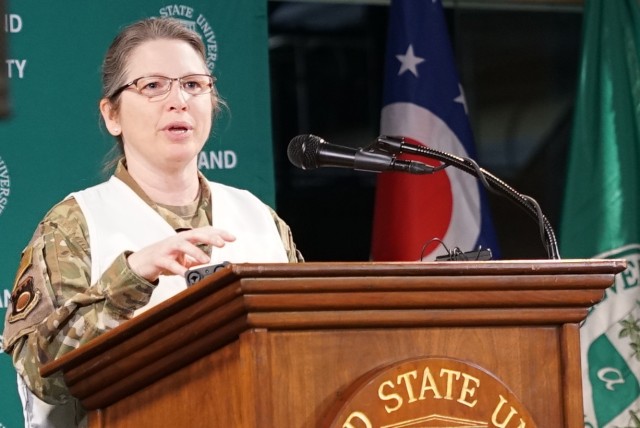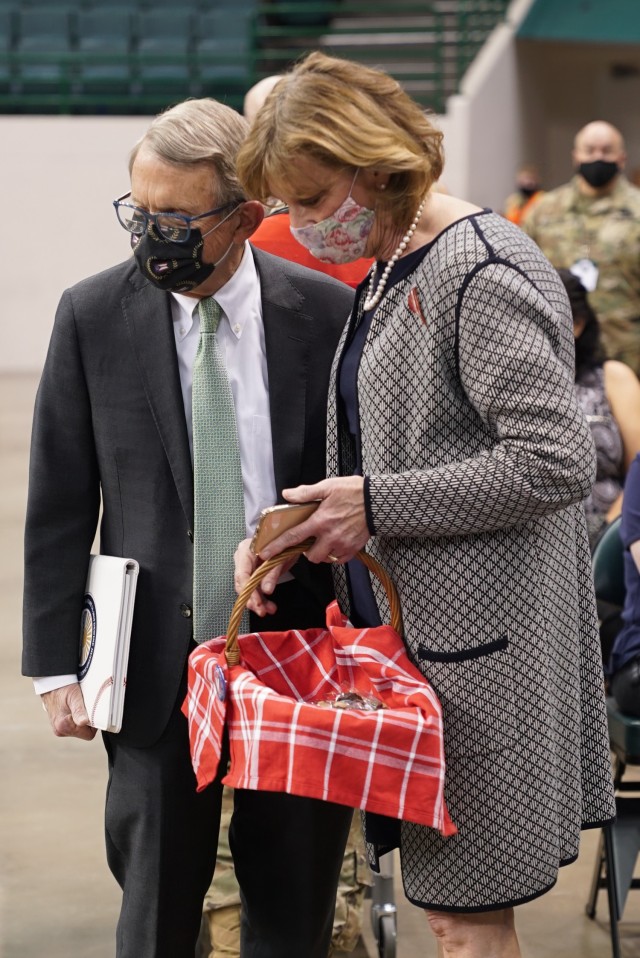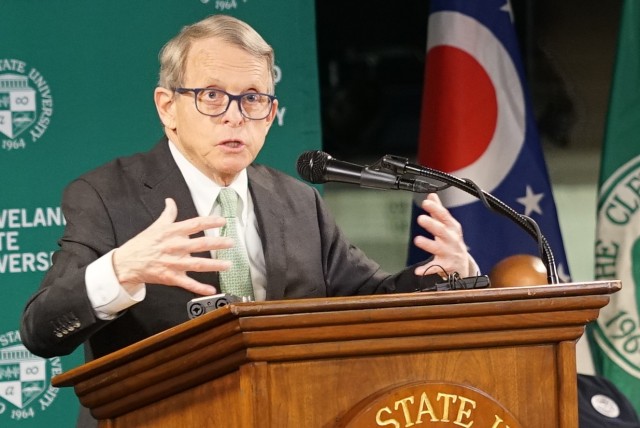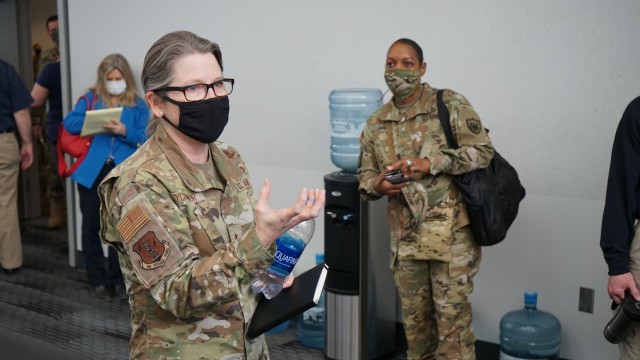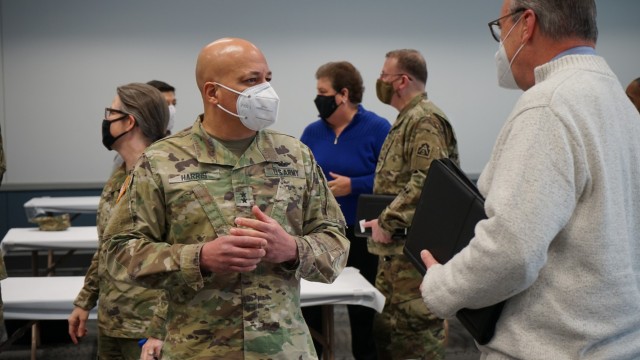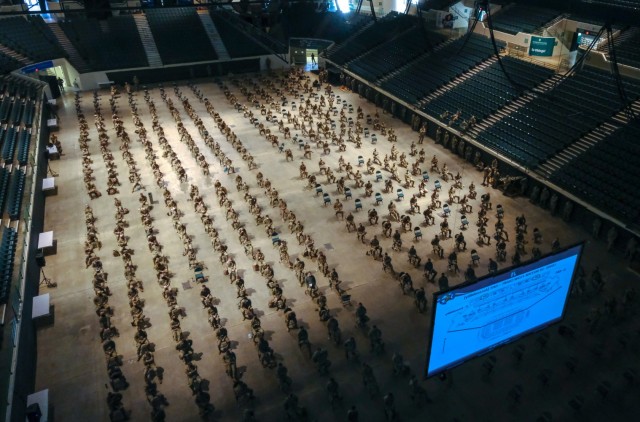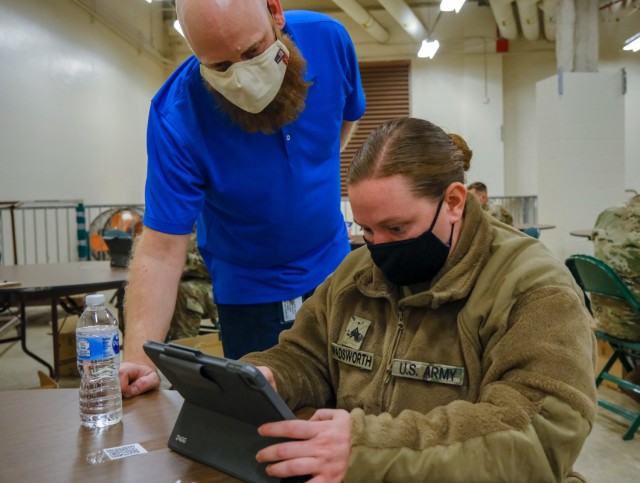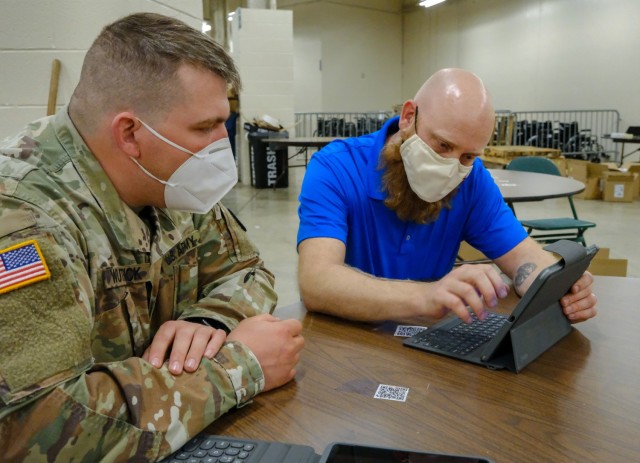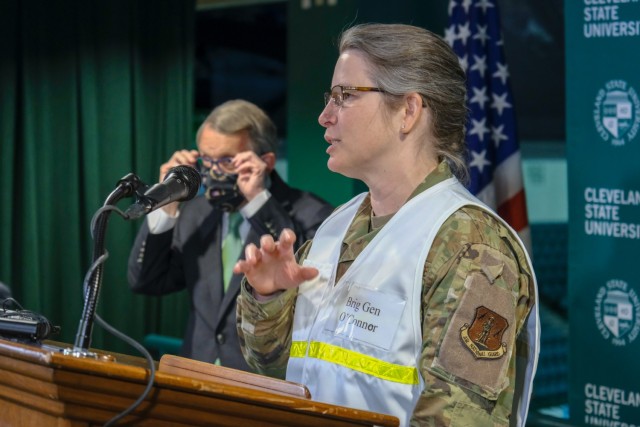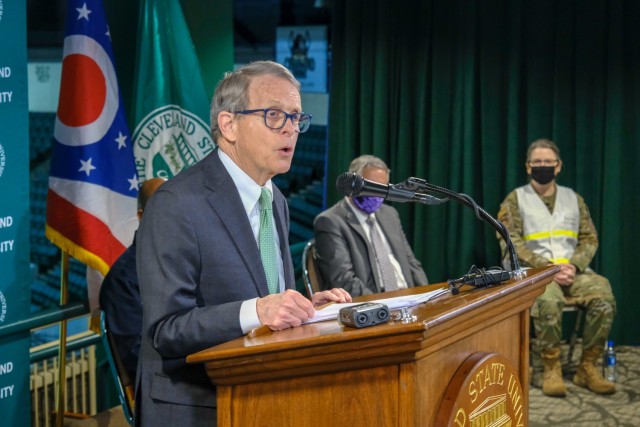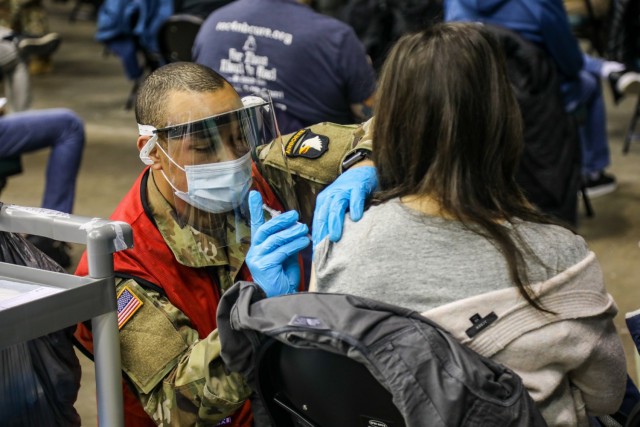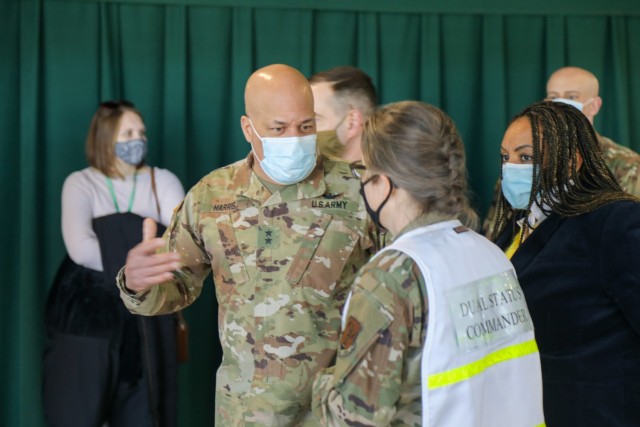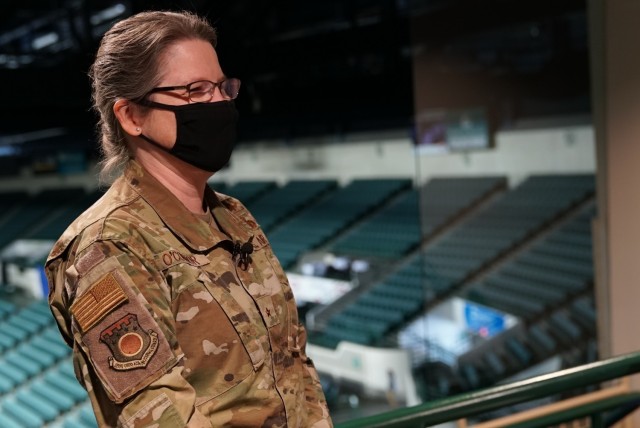 CLEVELAND – The Ohio National Guard is helping vaccinate Cleveland residents at Ohio's Community Vaccination Center at Cleveland State University to protect lives by stopping the spread of COVID-19.
The Community Vaccination Center (CVC), which is managed by the state of Ohio and supported by the Federal Emergency Management Agency, is staffed by about 540 Ohio National Guard and active-duty service members, as well as people from local, state and federal agencies.
Active-duty forces are providing vaccine support teams to administer vaccines, issue health assessments and check in and guide the public throughout the CVC at CSU's Wolstein Center. The Ohio National Guard is providing additional personnel to support the mission.
When dealing with an operation this large, keeping the various organizations unified can be difficult. This is when a dual-status commander becomes involved to coordinate and oversee emergency response missions among different military components.
Brig. Gen. Rebecca O'Connor, Ohio Air National Guard chief of staff, was appointed by Gov. Mike DeWine in February as the dual-status commander for Joint Task Force Magnus at the Cleveland CVC. Her role is to provide direction and facilitate communication among the Ohio National Guard members, active-duty forces, and all federal, state and local personnel.
O'Connor has served in several positions at the squadron, group, wing and state headquarters level for more than 30 years.
"This has really been a huge community effort," she said. "We've seen a lot of partnerships come together, not just among the state and federal agencies, but also to include the community."
Through open communication with everyone involved, O'Connor has improved the CVC to the point that more than 6,000 people are sometimes vaccinated in a day. On April 2, the 100,000th vaccination was administered at the center.
O'Connor said everyone supporting the vaccination distribution mission is continuously coming up with ways to improve the operation.
"They're the ones who are really making this a success," she said.
How the National Guard is helping
Photos of the National Guard response