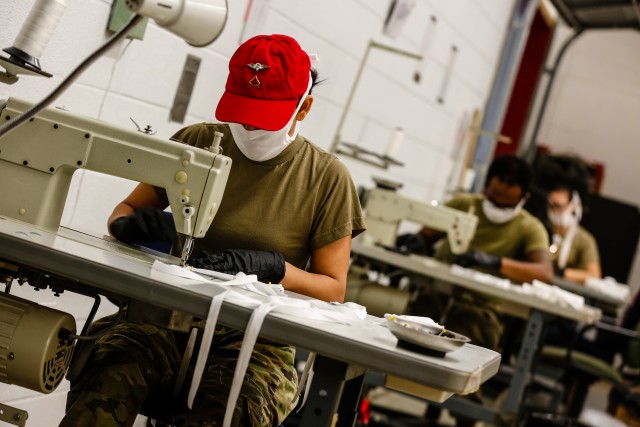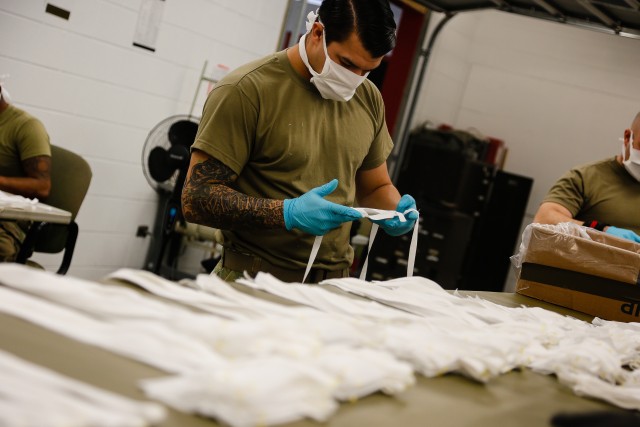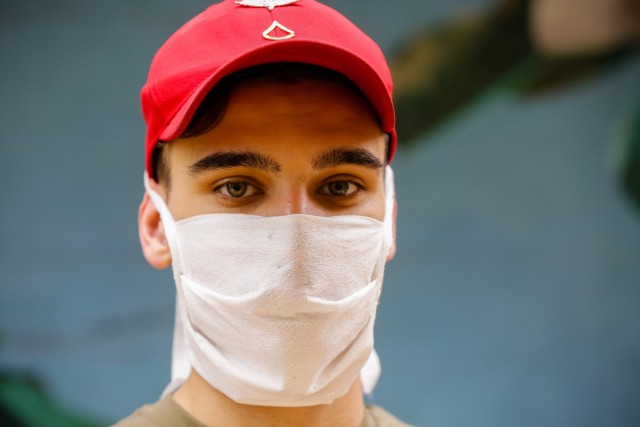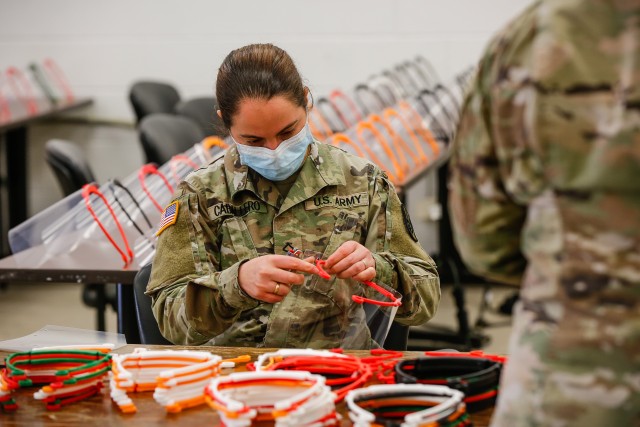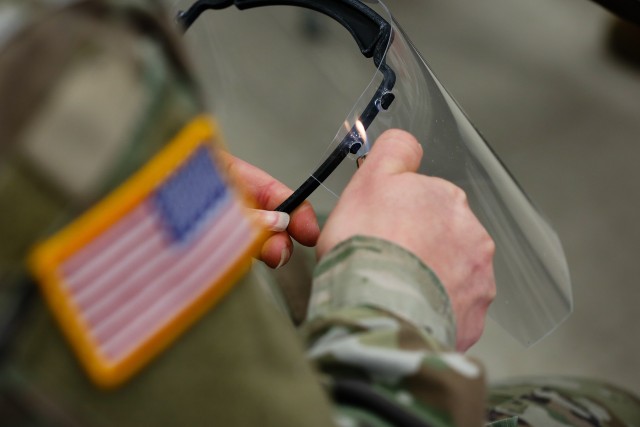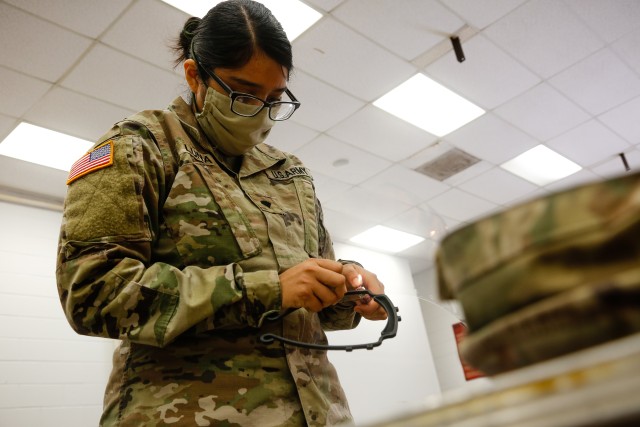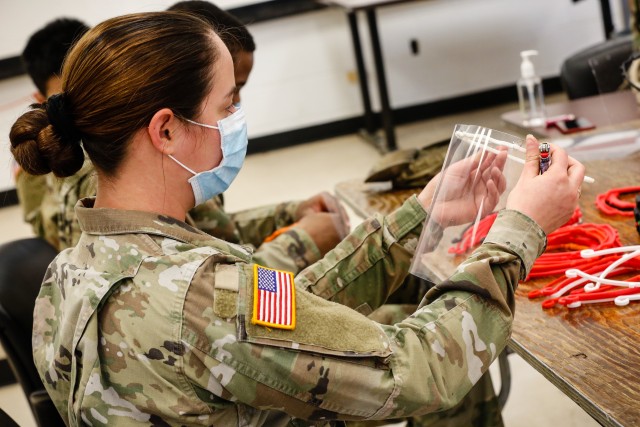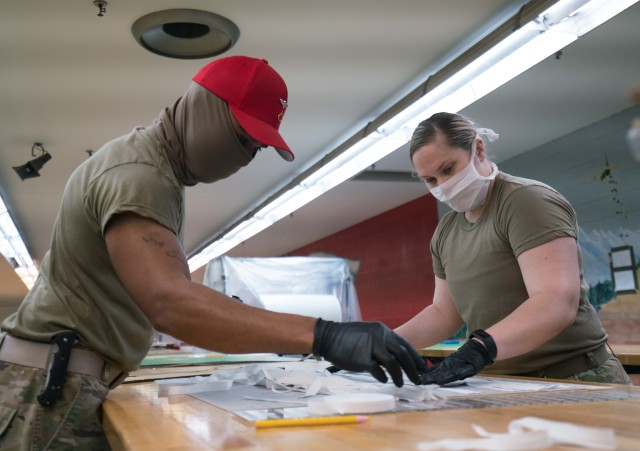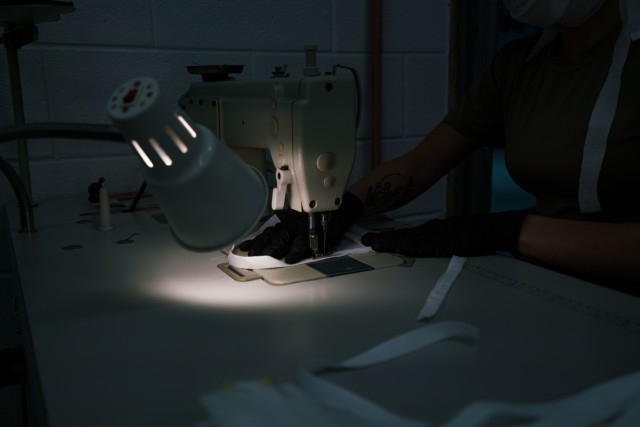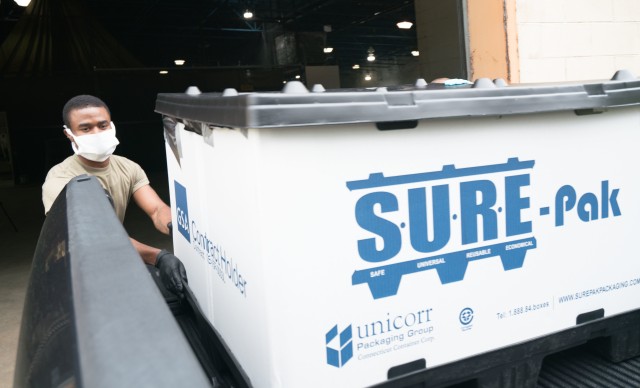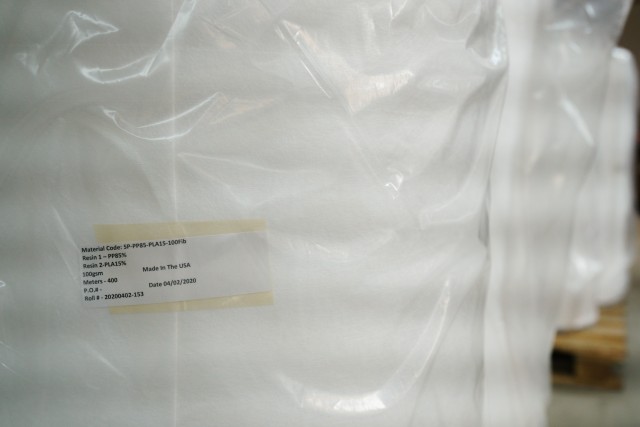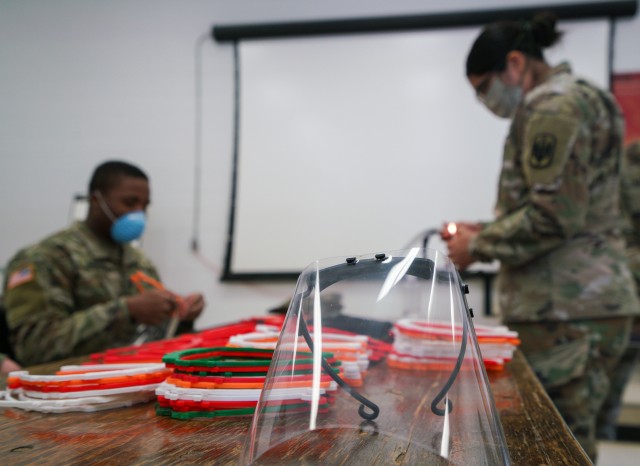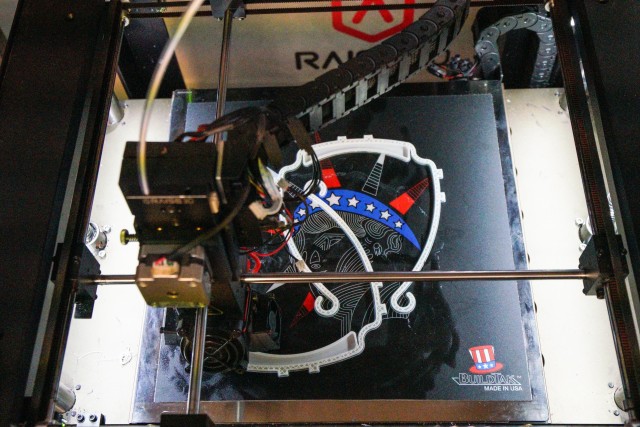 FORT BRAGG, N.C. – The dull roar of a assembly line of military sewing machines hovers over a room of parachute riggers, as they fill boxes with newly created protective masks. Paratroopers from across the base load the boxes onto trucks before driving to pick up even more medical supplies destined to be shipped across the country.
Units and Soldiers from throughout Fort Bragg, N.C., were repurposed to create personal protective equipment (PPE) for Operation Dragon Mask, April 8 -17 in support of the COVID-19 response.
"Tough times don't last always, but tough people do," said Capt. Anthony Williams, commander of the Soldiers sewing masks from the 647th Quarter Master Company. "That toughness, laser focus, and a willingness to work together is how we have been so successful in fulfilling this mission."
The main objective of Operation Dragon Mask was to use a spectrum of military units to utilize a variety of donated and other materials to produce and distribute PPE to medical military units.
The operation began when the 82nd Airborne Division organized a donation of 4,000 meters of cloth from North Carolina State University to the XVIII Airborne Corps.
After the collection of the material the 3rd Expeditionary Sustainment Command and the 647th Quarter Master Company began to produce the masks.
"We have all worked together tirelessly as a team to see this through, and because of that we are able to produce a minimum of 600 masks daily," said Williams. "This hasn't been just a military effort, or a civilian effort, but a complete community effort that has been carried out by every civilian, Soldier, and unit involved."
Once the 647th Quarter Master Company completes a set of masks they are sent to the XVIII Airborne Corps along with face shields that have been assembled by the 18th Field Artillery Brigade on the opposite side of post.
"As long as we can supply them the proper materials we can have Soldiers creating about 100 face shields every three hours," said Chief Warrant Officer 2 Michael Caylor, a allied trades warrant officer, with the 18th Field Artillery Brigade. "With the combined support of the Soldiers and the community there is nothing we can't do here."
Caylor, and his team operate and maintain a assembly line of 3D printers that create the face shield components by printing frames made from a vegetable based plastic filament.
After the pieces have been printed, a separate group of Soldiers then combines them to create completed sets of face shields.
"There is a limit to how manny masks and face shield that are available to the average person," said Caylor. " Most people cannot just make masks and shields as easily as we can, so when the Army asked what we could do to contribute we gladly went to work."
The finished masks and shields are then sent to the 44th Medical Brigade, which is currently serving in the Javits Convention Center in New York City in support of the COVID-19 response.
"I always wanted to make a difference, and it feels like it has been put in my heart to do this," said Pfc. Rosi Velez-Pineda, one of the Soldiers sewing masks and a parachute rigger with the 647th Quarter Master Company. "It is hard work, but this is the place to be."
Velez-Pineda, a new Soldier who's been with her unit for about 6 months, said that she is proud of the work her unit is doing.