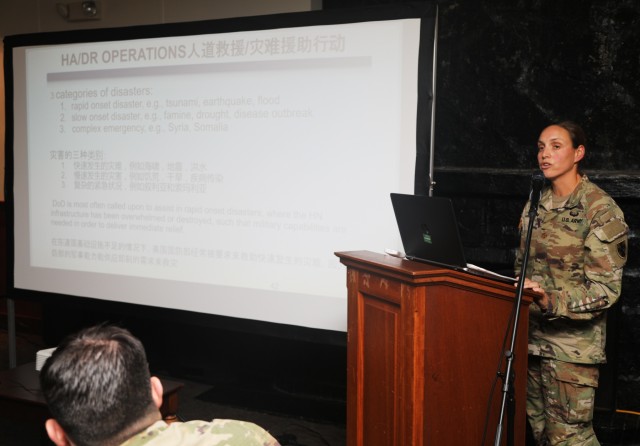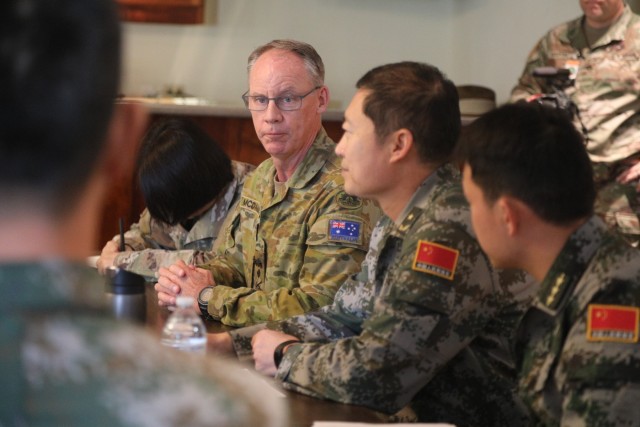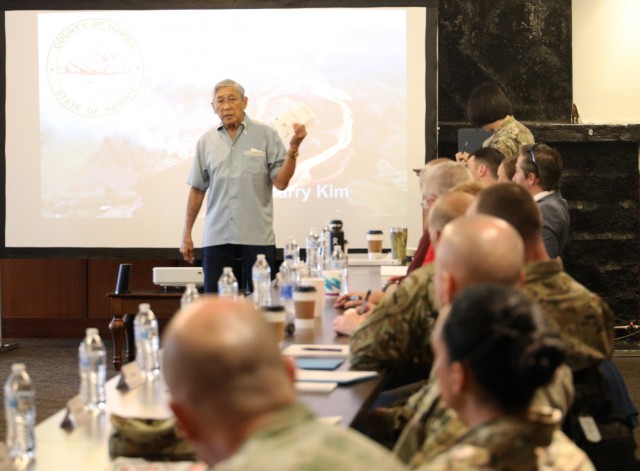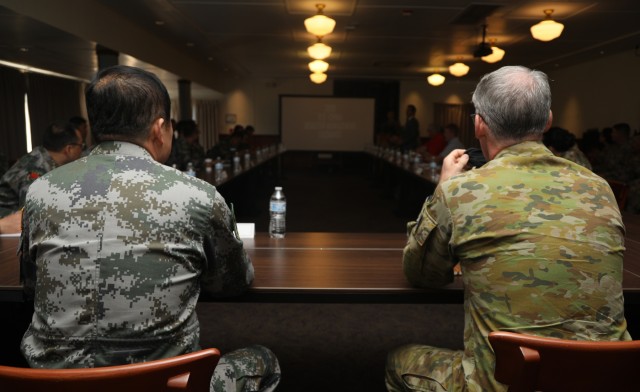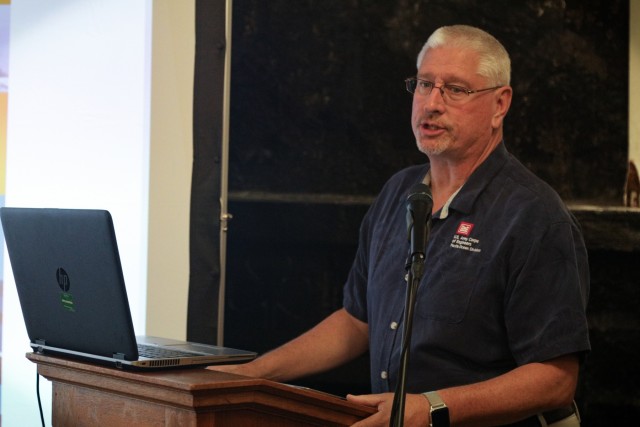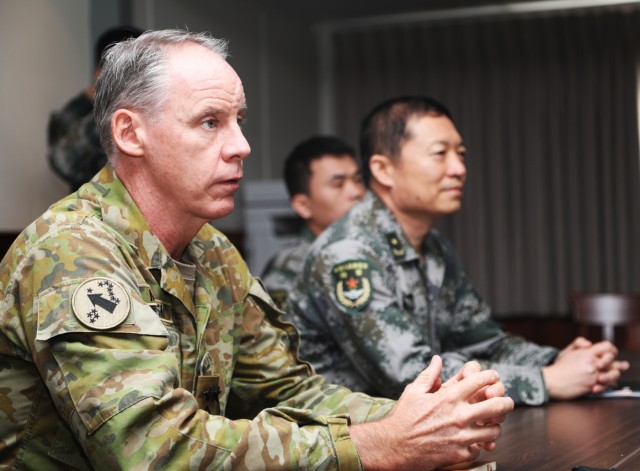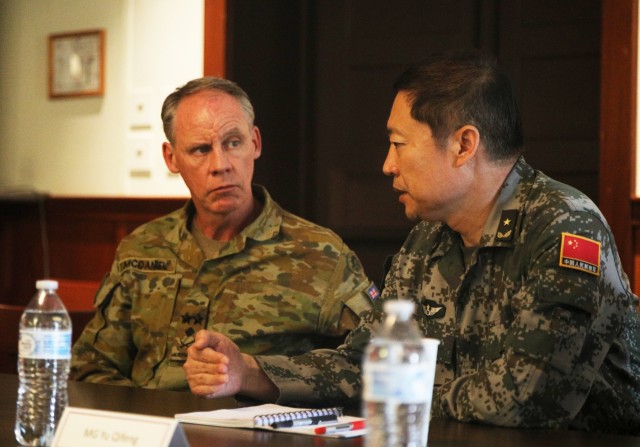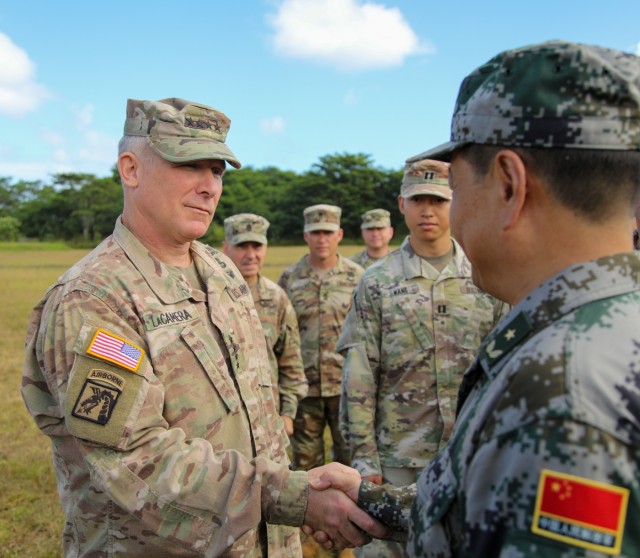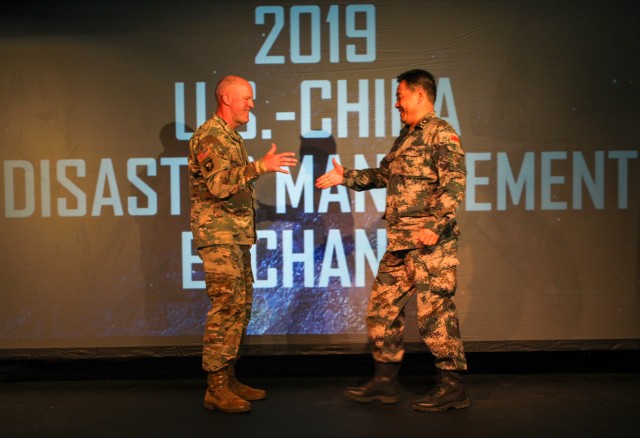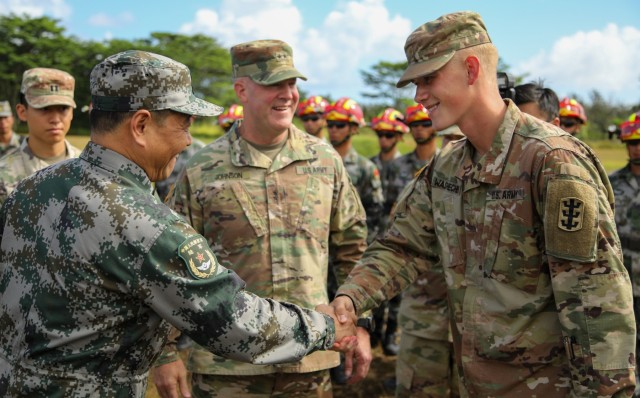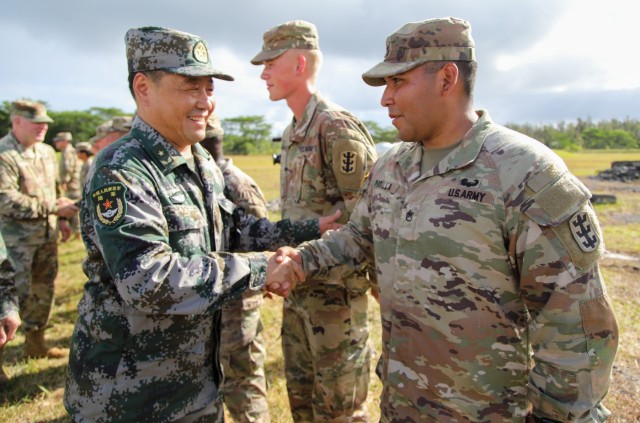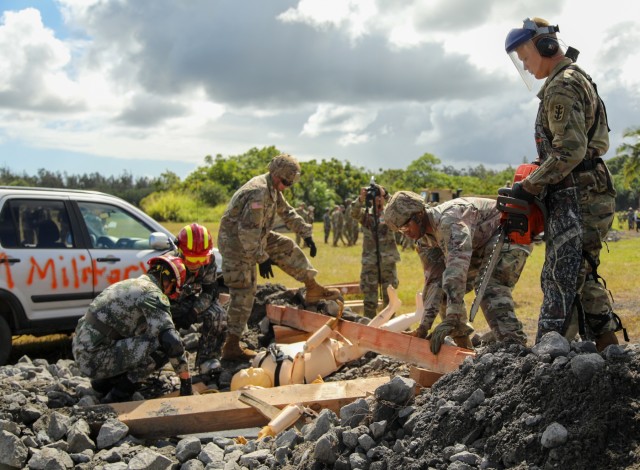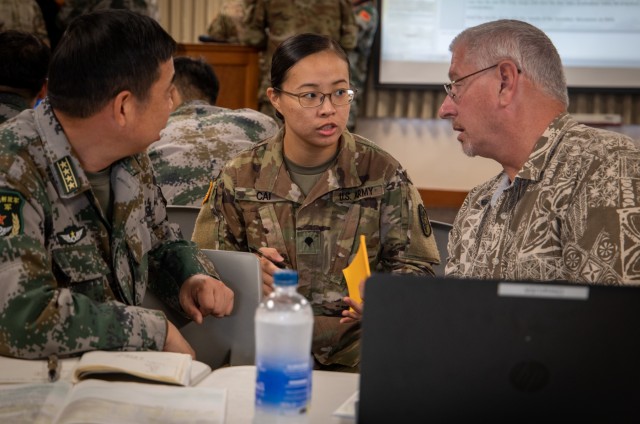 KILAUEA MIILITARY CAMP, Hawaii - U.S. Army Pacific hosted the 15th Annual Disaster Management Exchange with China's People's Liberation Army and representatives from various disaster management agencies November 15-21 at Kilauea Military Camp and Kilauea Military Reservation on the island of Hawaii.
The Indo-Pacific region is susceptible to major natural disasters such as earthquakes, typhoons and flooding. These disasters can require large-scale military and civilian emergency response. The design of the DME is to improve the ability of both militaries to respond cohesively while using international humanitarian aid or disaster relief standards set by the Association of Southeast Asian Nations.
Over the past 15 years the DME has matured from basic visits and briefings into a substantive exchange that focuses on and facilitates risk reduction while increasing dialogue between the U.S. Army and the PLA.
U.S. Army Pacific Deputy Commanding General-North, Maj. Gen. Daniel R. McDaniel, stated "No one nation can do it all by itself. The best results, we know by experience, are achieved together."
This year's exchange was based off a scenario of a notional country suffering from the effects of a volcanic eruption and included the use of a multi-national coordination center led by host country. The key events consisted of an expert academic discussion, a table top exchange and a practical field exchange. The academic portion was held Nov. 15-16, with approximately 15 personnel from each nation participating and presenting topics centered on humanitarian assistance and disaster relief for discussion and to share knowledge.
A highlight of the academic discussion was the presentation by Mayor Harry Kim, mayor of the county of Hawai'i, Hawaii. Kim talked about his vast experience with volcano eruption responses and how to deal with the unknowns that could arise from natural disasters.
The tabletop exercise took place Nov. 18-20. It included approximately 35 U.S. military and interagency personnel and 35 PLA participants, specializing in civil coordination, disaster planning, rescue operations and public information. This group examined how to promote international coordination in responding to a volcanic eruption scenario and the importance of the multi-national coordination center construct as a platform by which both armies can coordinate and synchronize support to a stricken nation within international standards.
The practical field exchange ran concurrently with the tabletop exercise and covered displaced civilian operations, medical aid, search and rescue, environmental assessment and debris clearance. Allowing U.S. and PLA soldiers to practice the lifesaving procedures used during disaster relief events.
These three events enable hands-on, side-by-side interaction with the PLA on the topics of humanitarian aid and disaster relief operations to assist in the sharing of lessons learned.
"It is not a question of if the U.S and China will be called upon for a disaster response but when such a request will come, McDaniel stated. "This exchange brings us together and it brings us together to learn how to work together, and with other nations to support such a request."
U.S. Army Pacific continues to conduct exchanges like the DME to improve our ability to save lives, protect property, and better prepare for the next major disaster in the Indo-Pacific. It is about conducting operations in accordance with the international standard to provide aid in the wake of a disaster when requested by civilian authorities.
Related Links: