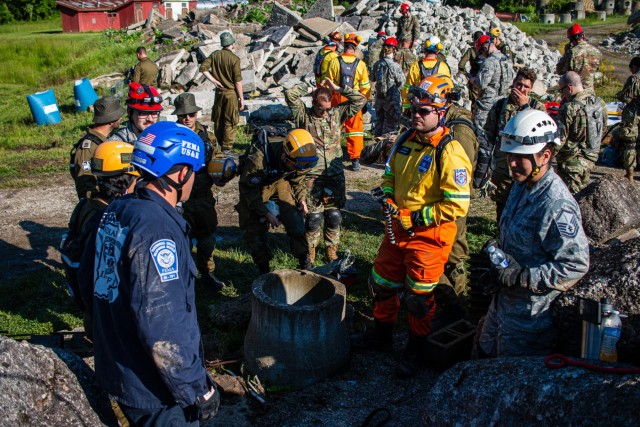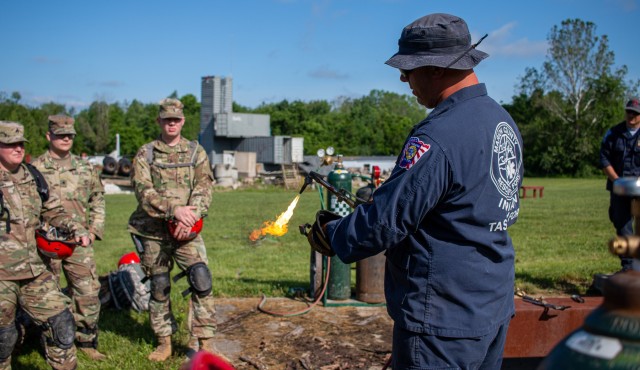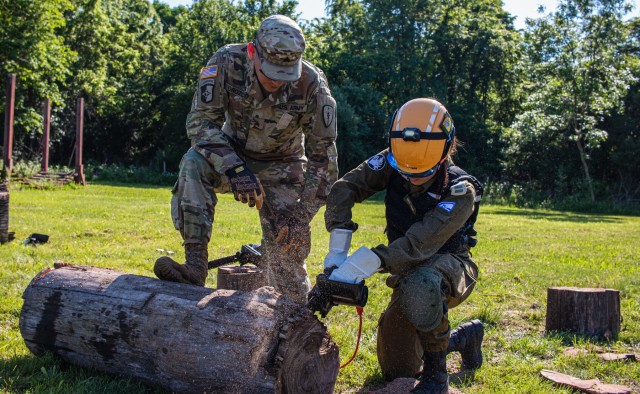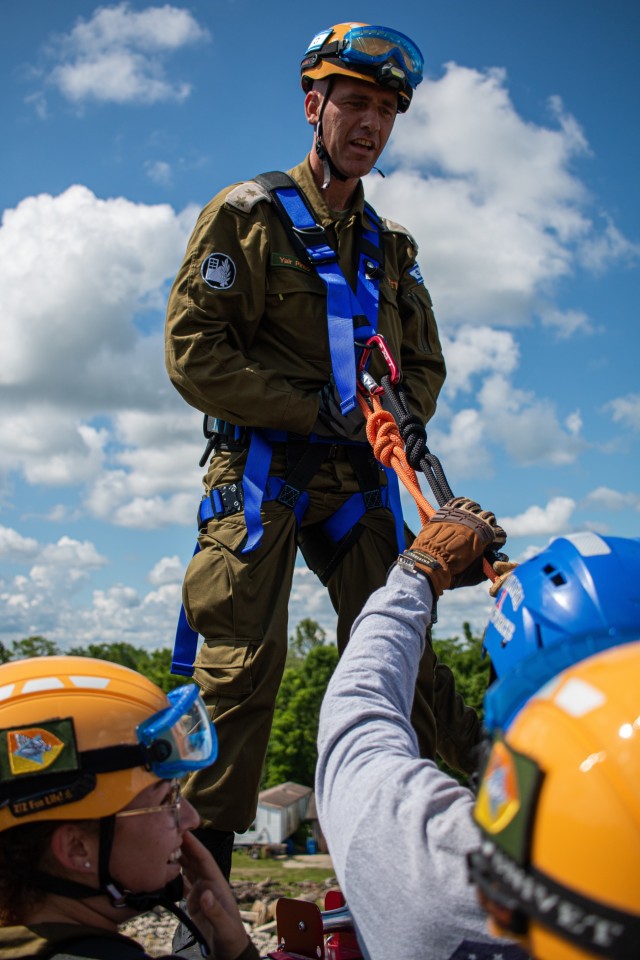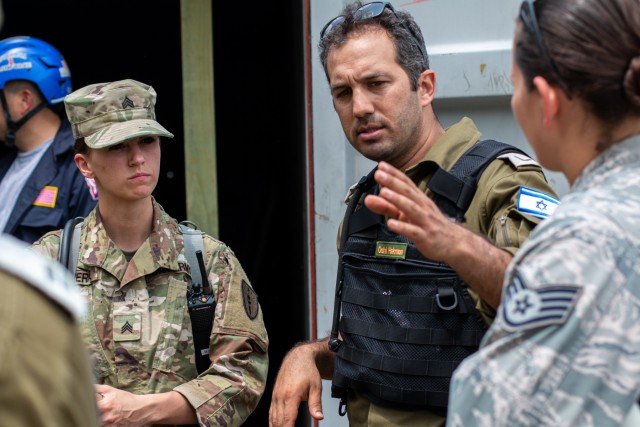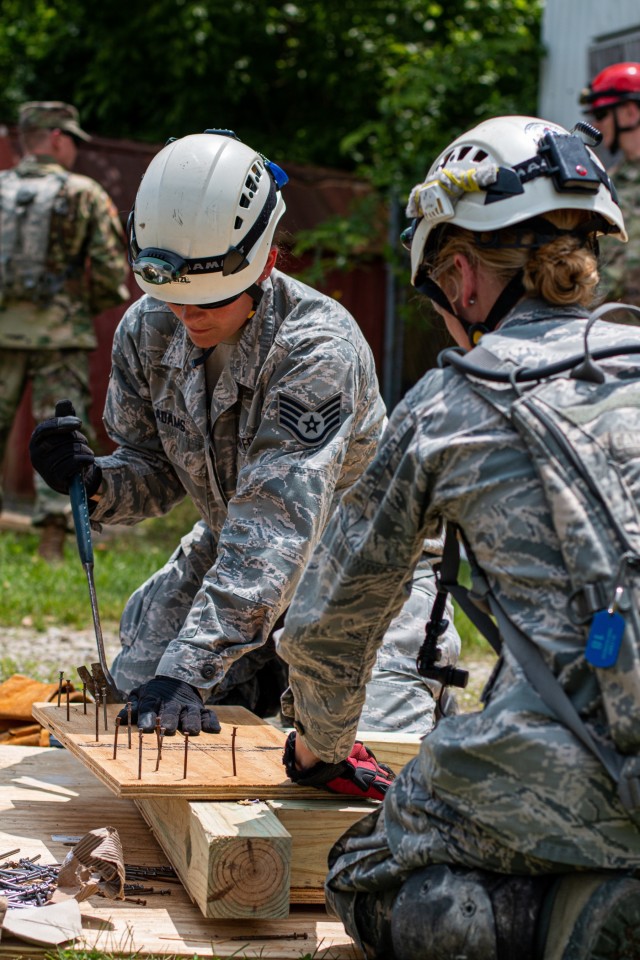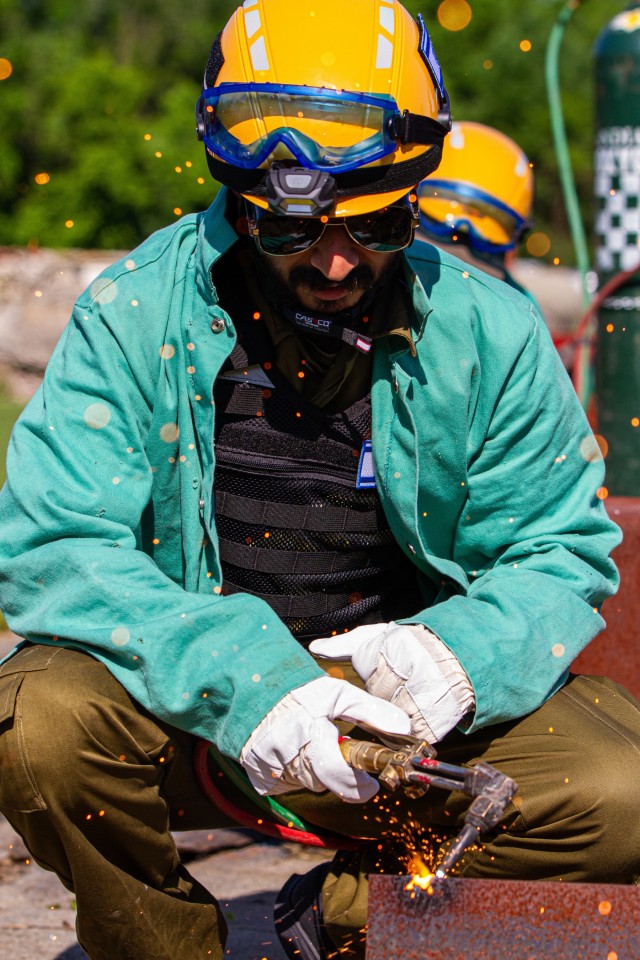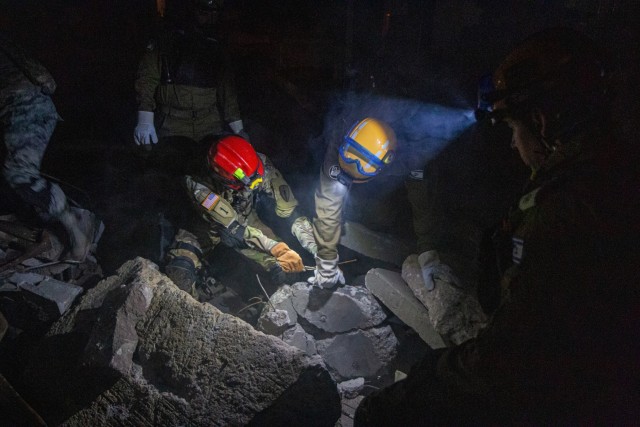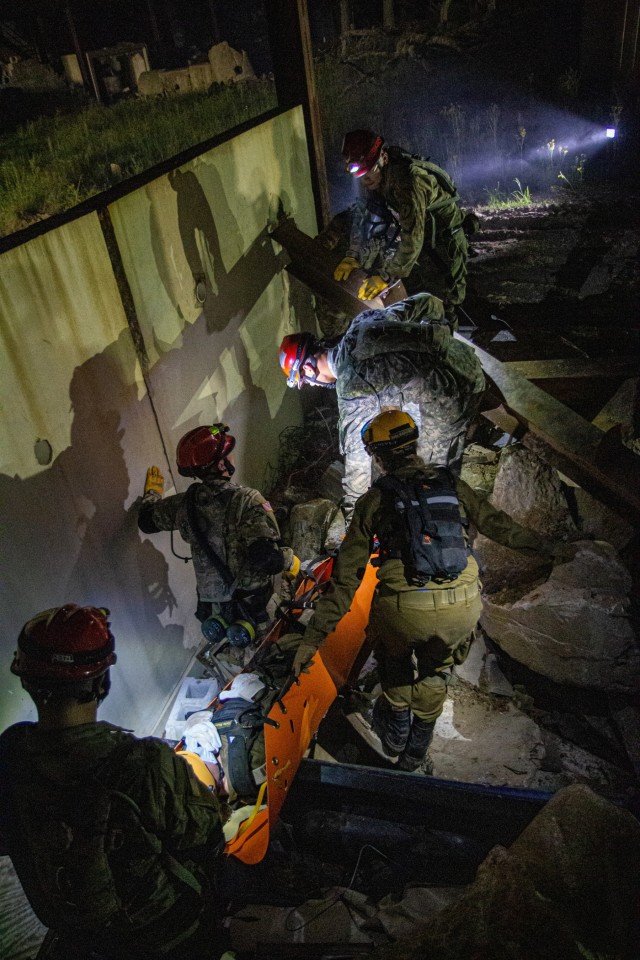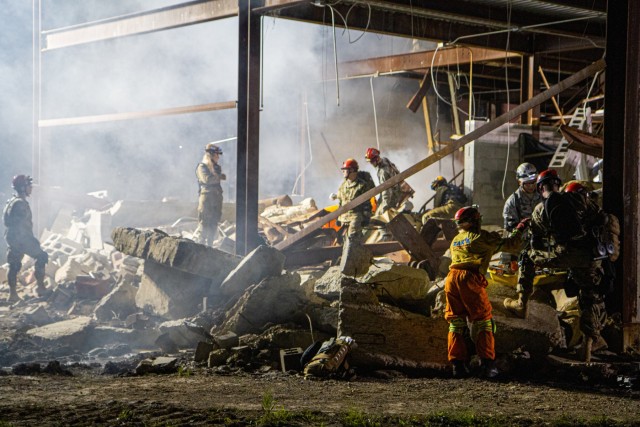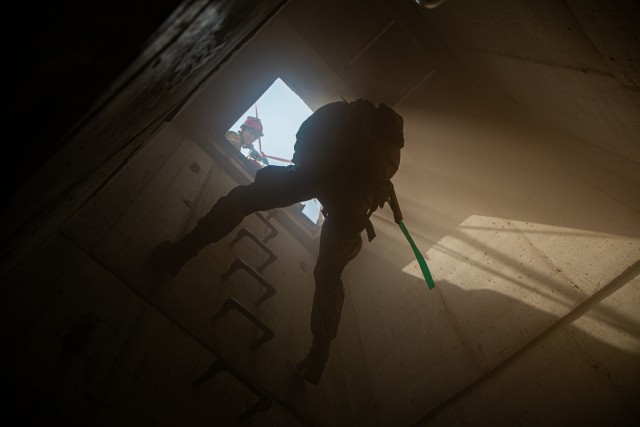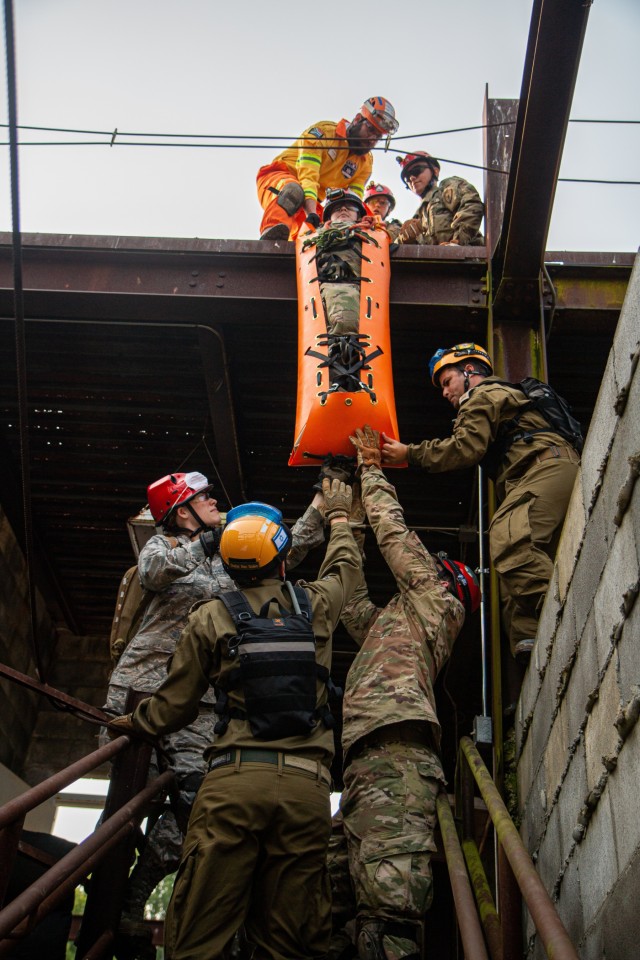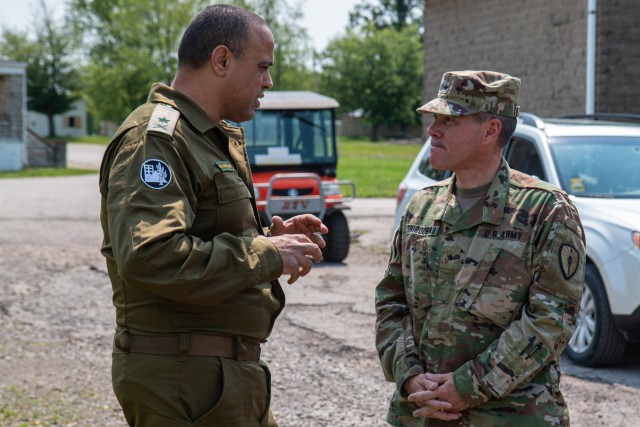 INDIANAPOLIS, Ind. - Indiana National Guard's 19th CBRN Enhanced Response Force Package, Israeli Homefront Command, National Rescue Unit and Indiana's Task Force 1 participated in a week-long search and rescue operational training at Muscatatuck Urban Training Center from May 30 to June 6.
"I need a litter over here!" an Indiana National Guard sergeant, the squad leader for the team, calls over her shoulder.
Her team, a mix Indiana Army and Air Guardsmen along with Israeli Defense Force soldiers, moves like the gears of a well-oiled machine. Their helmet lights illuminate the scene of rubble and concrete carnage.
United Front is an annual exercise between the Israeli Homefront Command, and the 19th CERFP, and numerous civilian and government disaster relief organizations. The United Front tradition began in 2012 and rotates locations each year between locations in Israel and Indiana, with this year's exercise held in Indiana.
"The exercise provides both the Israeli Defense Force and the Indiana National Guard a unique and exciting training opportunity to share tactics, techniques, and procedures for search and rescue operations," said Maj. Andrew Orman, 19th CERFP deputy commander.
In a live-dynamic environment, Soldiers and Airmen train on the extraction of civilians from collapsed buildings, increasing their knowledge of rope rescue, shoring techniques, and subterranean rescue operations.
"Each team was tasked to be able to accomplish every aspect of the mission," said Sgt. Jeremy Orozco, a 19th CERFP search and rescue squad leader. "As well as utilize the IDF and ZAKA forces that were with us and incorporate their skills into the group."
ZAKA is a United Nations-recognized humanitarian organization that provides global rescue operations with the goal of saving those who can be saved and honoring those who could not. Six volunteers from the ZAKA group based in Johannesburg, South Africa were in attendance of this year's exercise.
Orozco said, "We were able to incorporate everyone's techniques and skills to begin learning from each other. The Soldiers from Homefront Command are incredibly hard workers and they are not afraid to get their hands dirty. We have different styles of operating, but we learned much from each other."
These small unit exchanges allow Soldiers and Airmen to be exposed to Israeli HFC tactics, techniques and procedures that will enhance readiness and domestic response while enabling further development of search and rescue capabilities.
"The exercise United Front allows the Indiana National Guard to showcase its domestic response operations to the international military community, encouraging interoperability and promoting positive relationships between the Guard and our international partners," said Capt. Christopher Myers, the state partnership program deputy director.
"I didn't see Soldiers worrying about who was in charge, but how to get the next person out of the rubble," said Brig. Gen. Patrick Thibodeau, commander of the 81st Troop Command. "There was no hesitation to get the work done."
The Indiana National Guard builds upon and enhances international and localized governmental and civilian organizations to enhance readiness and posture the organization for the future.
"It was beyond my wildest dreams," said Israeli 1st Lt. Ben Stein, an IDF NRU platoon leader, said. "It was great to get down and dirty and use the skills we are trained with. I hope to participate again next year."
Related Links: