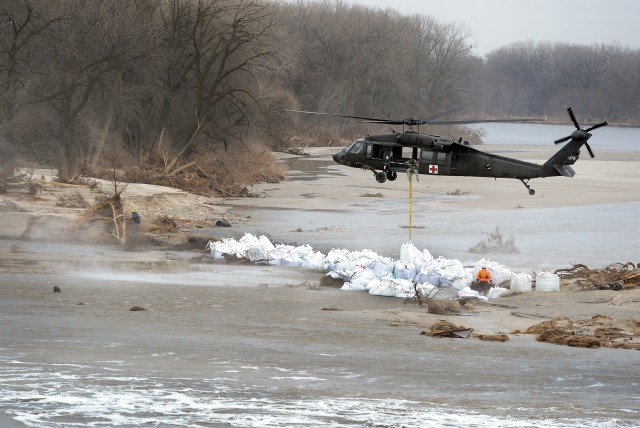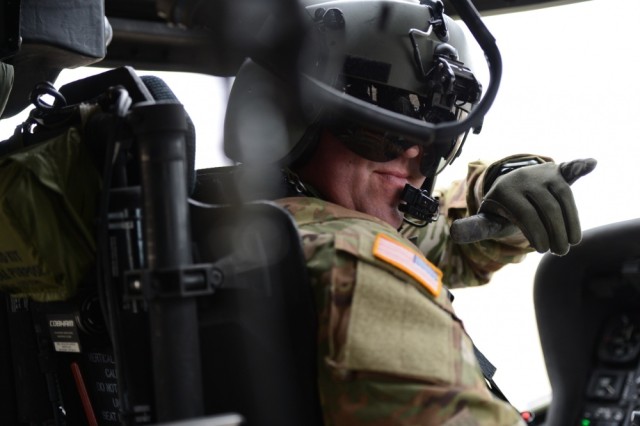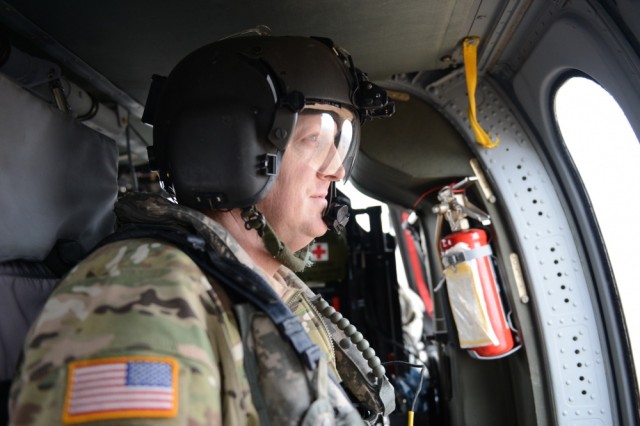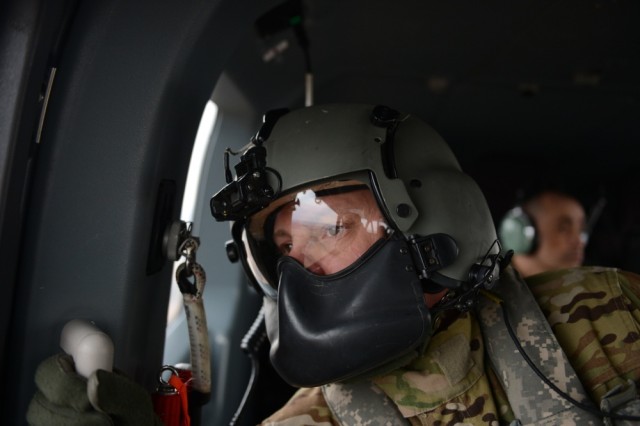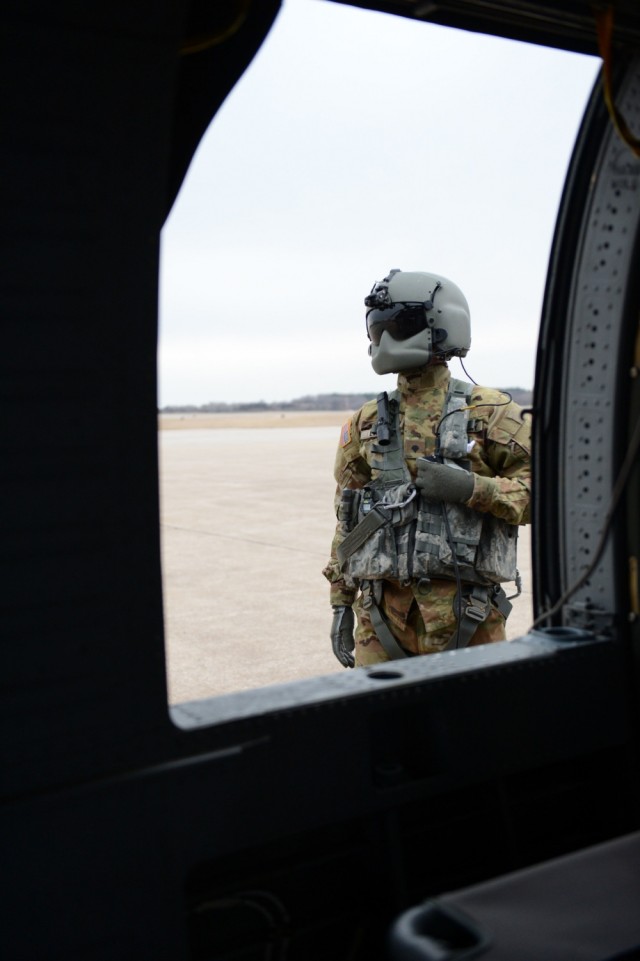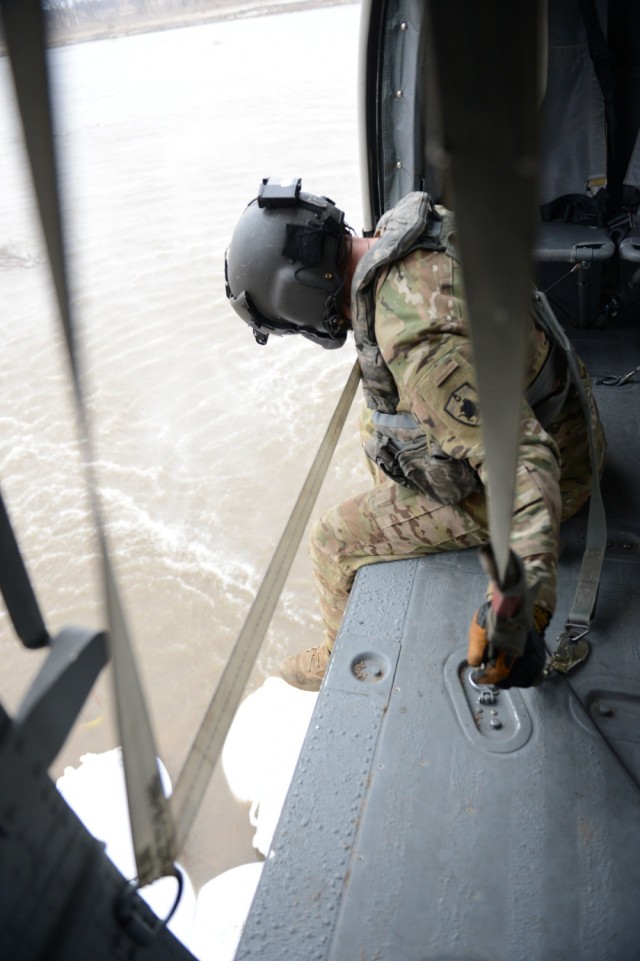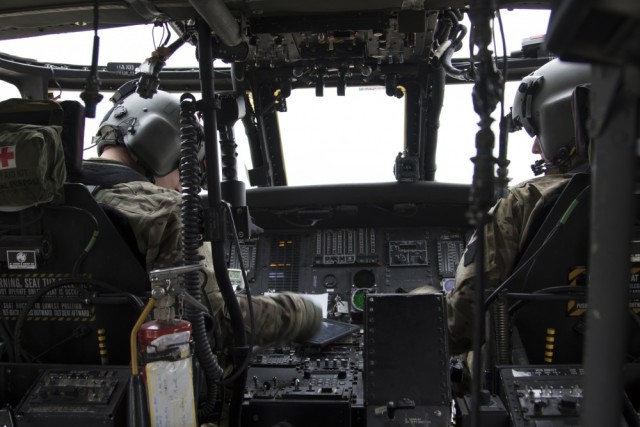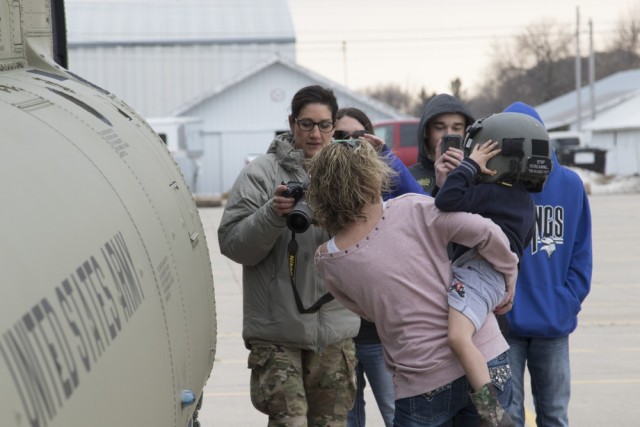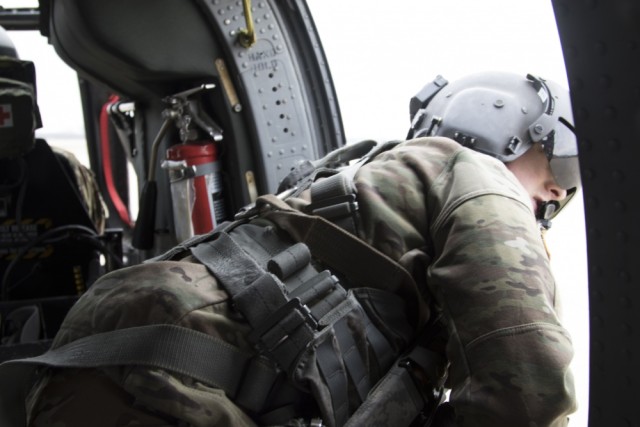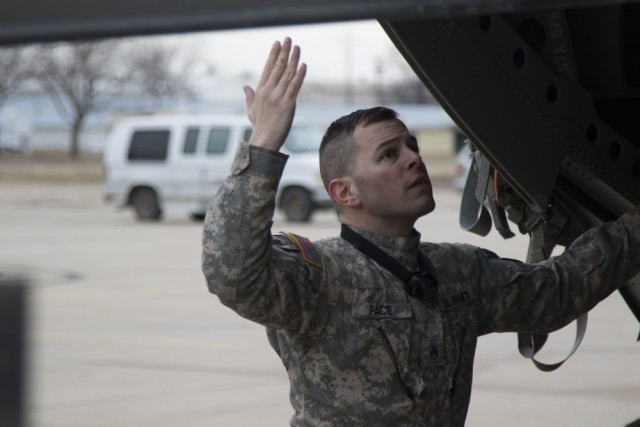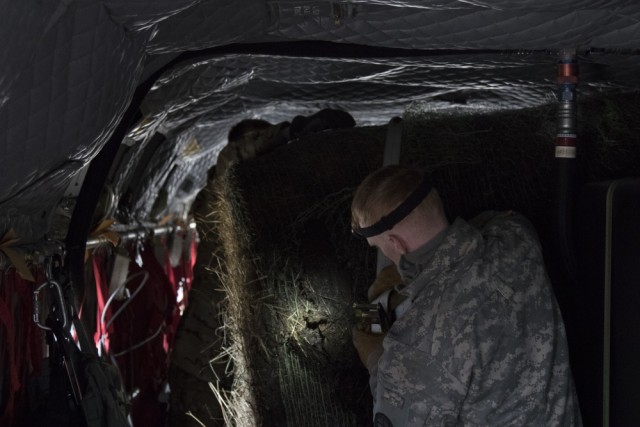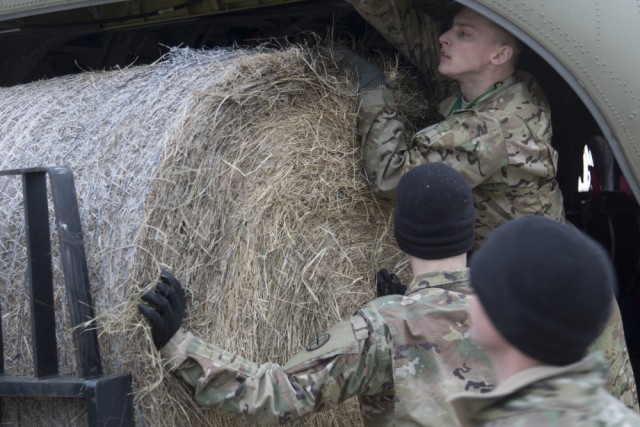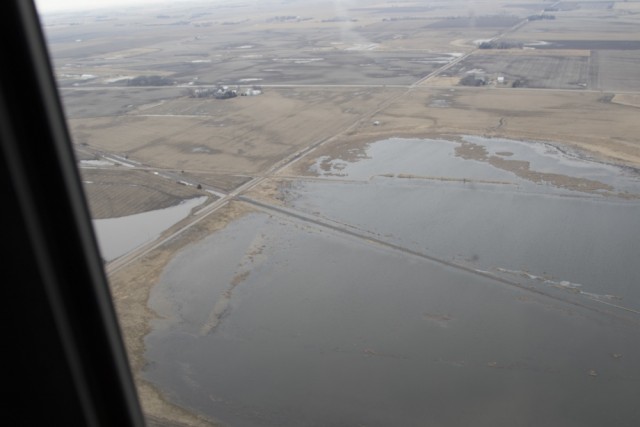 ARLINGTON, Va. -- More than 340 National Guard members are responding to flooding affecting thousands throughout Nebraska, Missouri, Iowa, and other Midwest states.
"As I always am, I was struck by how quickly the National Guard, the state first responders, the local police came together to immediately get to saving lives and mitigating suffering throughout the impacted area," said Air Force Gen. Joseph Lengyel, the chief of the National Guard Bureau, to members of the Nebraska National Guard during a recent visit to get a firsthand look at response efforts.
Lengyel said he was impressed by the response efforts he's seen.
"Clearly, the response phase of this thing was really well done," he said. "This says so much. It just demonstrates who we are and what we do as Guard [members]."
The flooding was a result of higher-than-average temperatures that resulted in increased snow melt combined with heavy storms throughout the region.
More than 300 Nebraska Guard members have responded in helicopters, Humvees and other trucks with high-ground clearance as they continue to work with state and local officials to conduct search and rescue operations, distribute food and water and transport first responders to affected areas, said Guard officials.
Soldiers with the Nebraska Army National Guard's Company B, 2nd Battalion, 135th Aviation Regiment, used CH-47 Chinook helicopters to drop bales of hay for cattle stranded by floodwaters.
"We pushed hay out the back of one of our helicopters in order to feed cows that were stranded," said Air Force Maj. Gen. Daryl Bohac, the adjutant general of the Nebraska National Guard in an interview with local and national media outlets. "The floodwaters have trapped the cattle and isolated them."
Floodwaters have pushed rivers beyond their banks, and the Army Corps of Engineers reports 26 levees have been breached. Guard members continue to fill and place sandbags -- including large, 2,000-pound sandbags put in place using helicopters -- to stem flooding from those breaches, Guard officials said.
Members of the Missouri Air National Guard's 139th Airlift Wing responded late last week and used smaller sandbags placed by hand to control flooding in parts of that state.
"It comes down to protecting [the] community," said Air Force Maj. Michael Mitchell, the wing's medical plans officer. "We've got a lot of manpower, a lot of hands here, and we're coming together with the civilian force they've got here."
Meanwhile, 15 members of the South Dakota Army National Guard's Company A, 139th Brigade Support Battalion have been working with tribal authorities of the Pine Ridge Reservation to bring drinking water to members of that community after floodwaters washed out a county rural water line.
Guard members are set to remain on duty until floodwaters begin to recede, reported Guard officials.
Related Links: