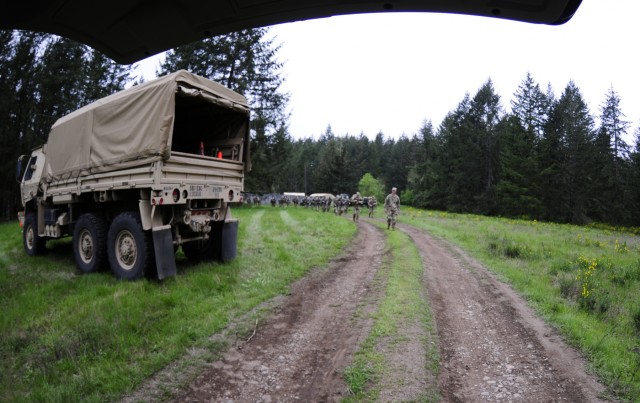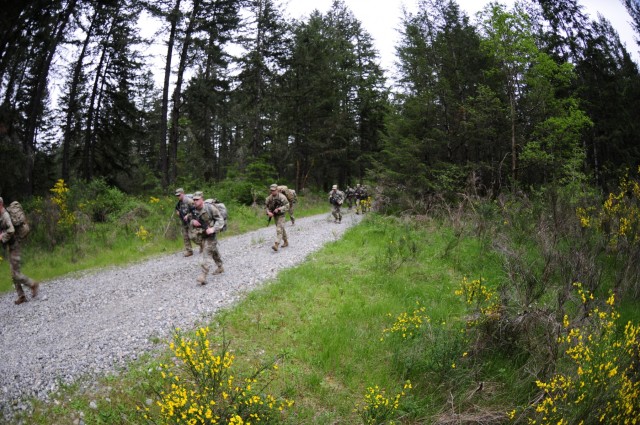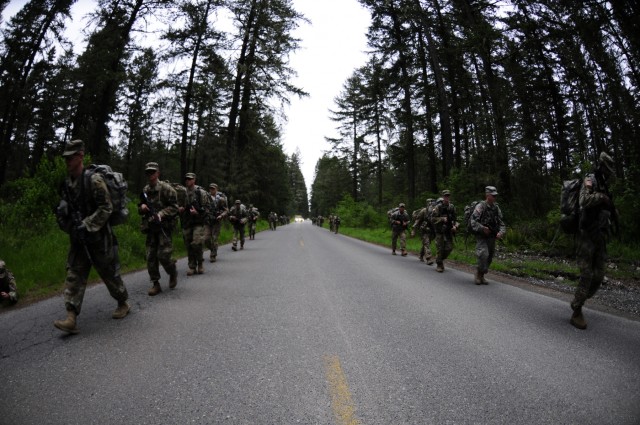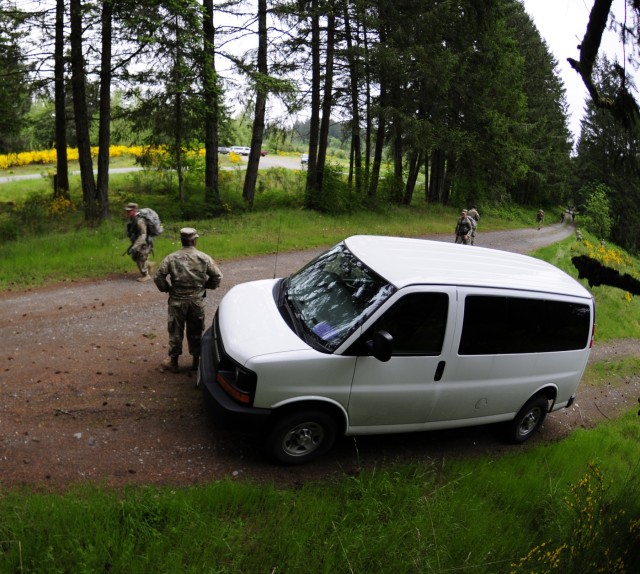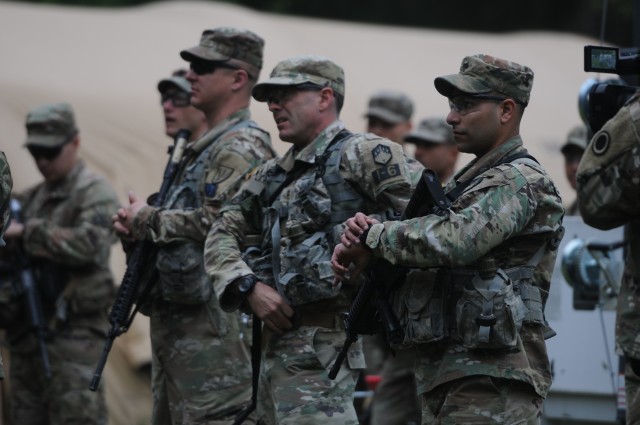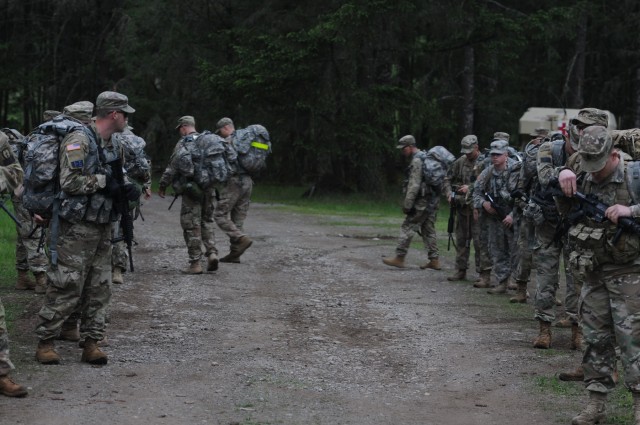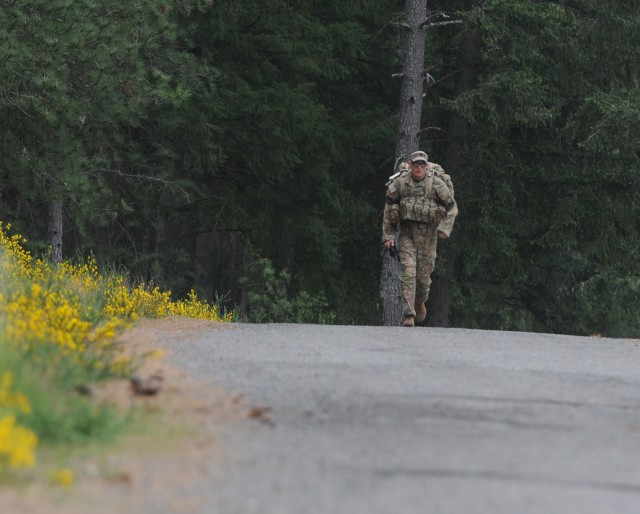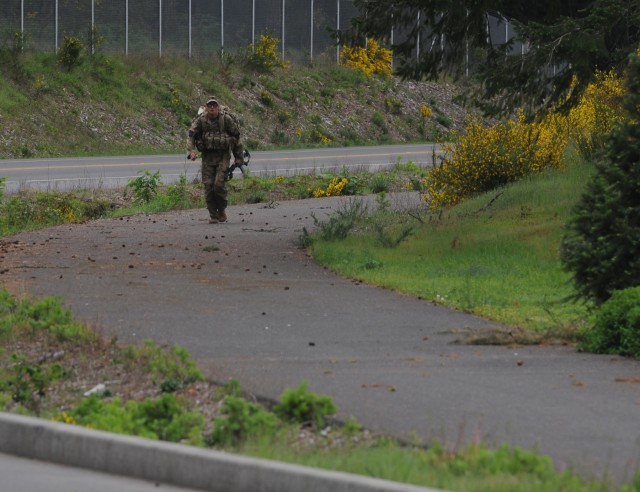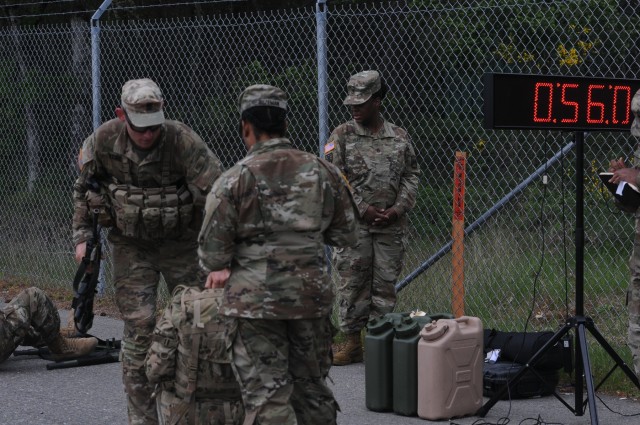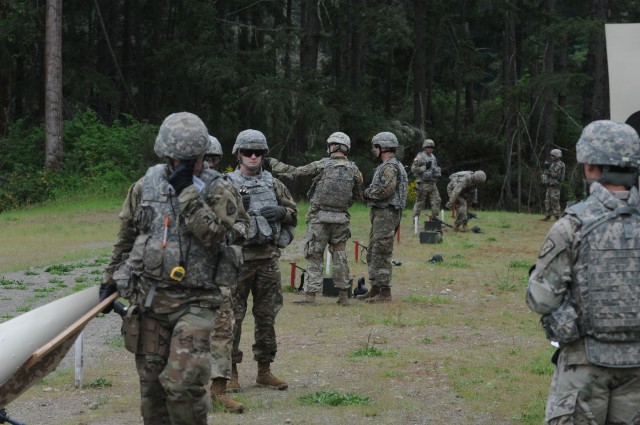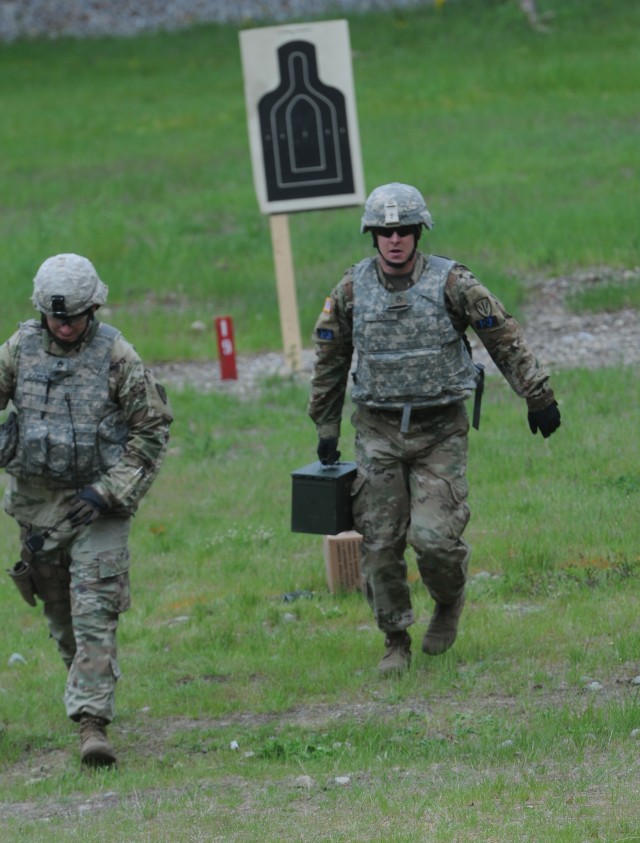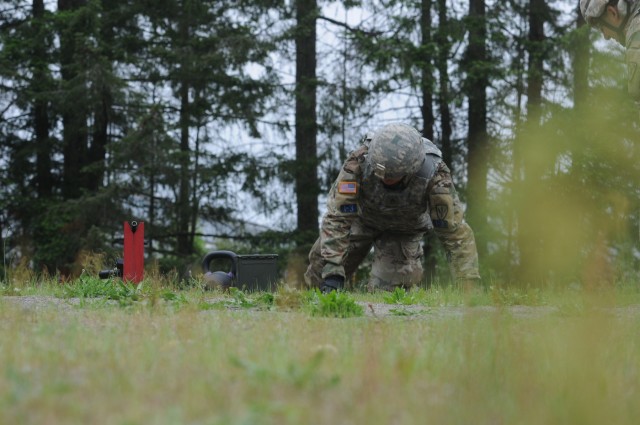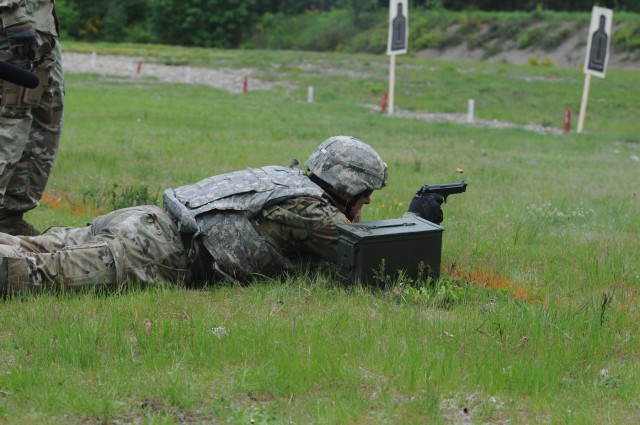 Joint Base Lewis-McChord
Best of the best
BY SGT. KYLE LARSEN
5th Mobile Public Affairs Detachment
JOINT BASE LEWIS-MCCHORD, Wash. (May 17, 2018) - A permanent profile couldn't stop Sgt. 1st Class Aram Jacques from outperforming most of his fellow competitors. May 17 marked the fourth and final day of the I Corps' Best Warrior Competition and Headquarters and the Headquarters Detachment 109th, 201st Expeditionary Military Intelligence Brigade first sergeant outscored all but one other Soldier at the M-4 stress shoot. Despite near-constant pain in his left knee from numerous injuries and multiple surgeries Jacques completed a four-mile ruck march, hurled a half-dozen 45-pound sandbags into a military vehicle, flipped tires, carried water-cans and pulled a weighted sled with 185 pounds before firing his weapon at four firing positions. His was the second fastest stress shoot time among the event's 40 competitors.
"I saw my competition in the first sergeant category and knew it was no longer my job to win, it was my job to finish," said Jacques.
The I Corps BWC was held at JBLM May 14-17, 2018. The event tested Soldiers' mental and physical endurance, as well as their perseverance.
"I want to show that it doesn't matter how old you are, or how injured you are," said Jacques. "It doesn't matter how physically fit or injured you are, if there is a task in front of you, it just matters how much heart you have to complete it."
The contest tested the "heart" of competitors from nine different units within I Corps.
1st Sgt. Heather Buxton, 514th Medical Company, 593rd Expeditionary Sustainment Command, proved her mettle on the M-9 Range after a seven-mile ruck march.
It was day two of the BWC when Buxton road marched from her campsite to her first stress shoot range, where she performed a series of kettle bell swings, burpees, push-ups and ammo-can carries, before engaging targets with her pistol.
"Conducting these ranges allows us to test our mission readiness," said Buxton, as she wiped a bit of sweat and grime from her cheek. Despite her exertions, she looked more exhilarated than tired. "Firing these weapons after physical activities is a good simulation of what it would be like to fire a weapon in a stressful environment when deployed."
Following the M-9 range, the competitors rode in a bus to an obstacle course and mass casualty paintball range before conducting a seven-mile road march back to their campsite.
During the mass-casualty simulation, the competitors dawned protective masks and armed themselves with paintball guns before walking into the woods of North Fort Lewis. As loud explosions filled the air, competitors moved toward their assigned casualties.
Competitors administered first aid as paintballs whizzed past their heads, occasionally making contact with a sting followed by a splash of blue paint.
One competitor was hit while moving his casualty from harm's way.
Spc. Michael Krystallis, from 2nd Stryker Brigade Combat Team, 7th Infantry Division returned fire at opposing forces until he ran out of ammo.
"The paintball didn't hurt as much as I thought it was going to," said Kristallis. "It added an important aspect to casualty care. It allowed us to experience a real-world simulation of providing care under fire."
The next day, competitors completed an Army Physical Fitness Test, M-4 carbine qualification range and land navigation.
One competitor blew the rest away with a perfect score and finished the two-mile run in less than 12 minutes.
"I really enjoyed all of the physical events, it really tests your abilities as a Soldier," said Staff Sgt. Shawn Jenkins, representing the 42nd Military Police Brigade. "I love how different all of the events are, but it was hard not being able to talk to my family. I really wanted to let them know what we did everyday."
The Soldiers showed their grit and determination while demonstrating the Warrior Ethos, "I will always place the mission first, I will never accept defeat, I will never quit, I will never leave a fallen comrade."
I Corps Command Sgt. Maj. Walter Tagalicud said the competition exemplified the I Corps standard and aligned with the Army's mission to have a more complete fighting force.
"These competitors gave everything during this competition and showed how well rounded they are as Soldiers and as leaders," said Tagalicud. "It proved that they were the best available competitors from their units, they really exhibited what they were made of."
The competition winners have been determined and will be announced at the I Corps' Corps ball June 14th.