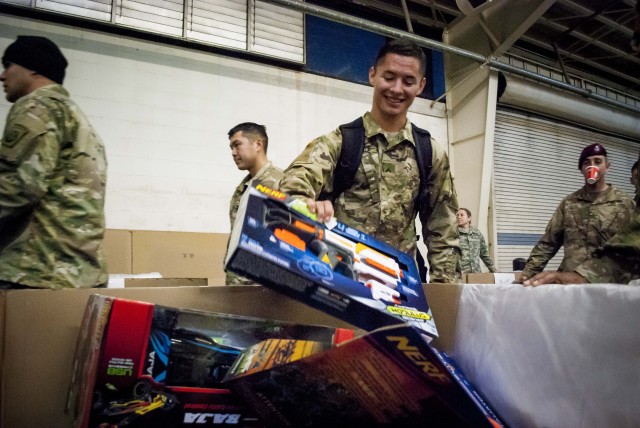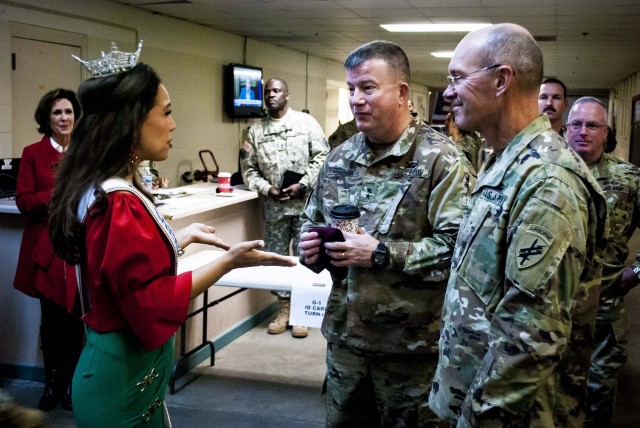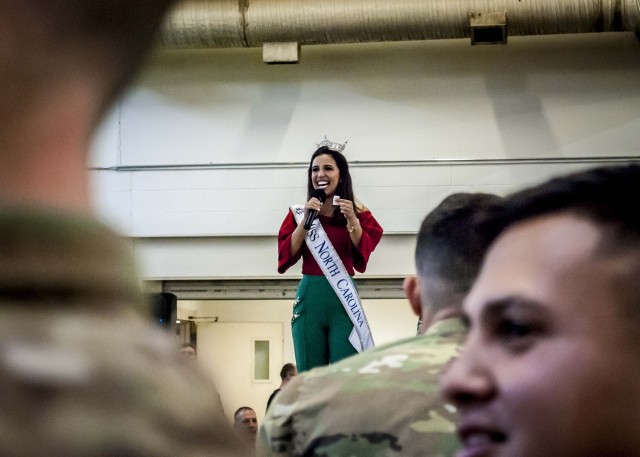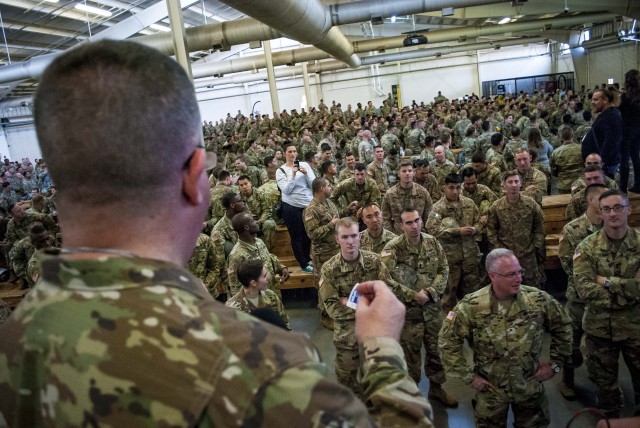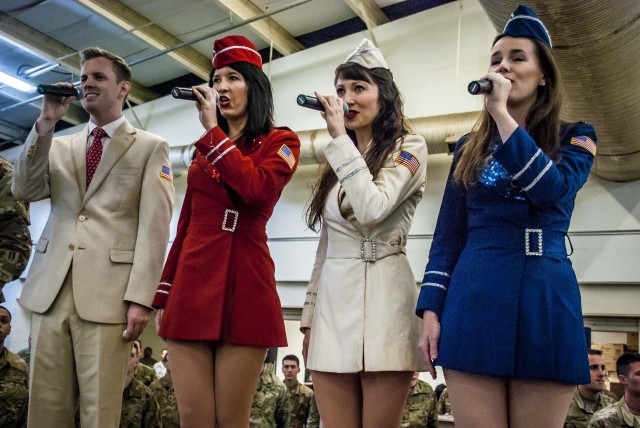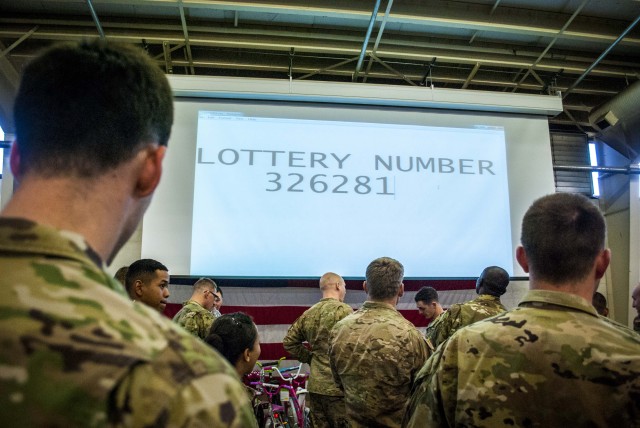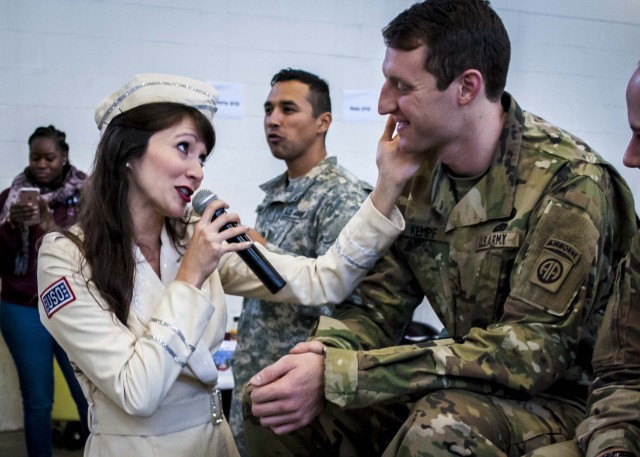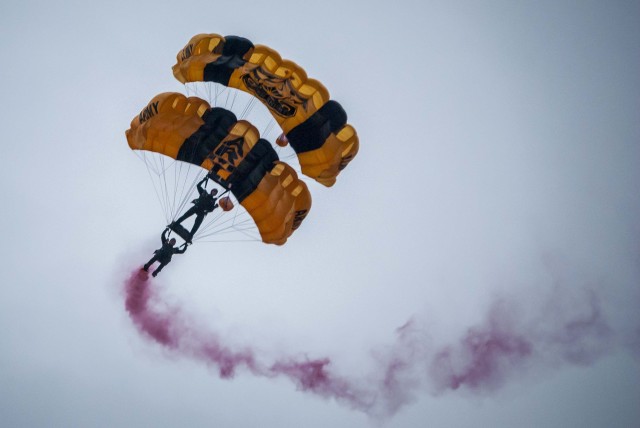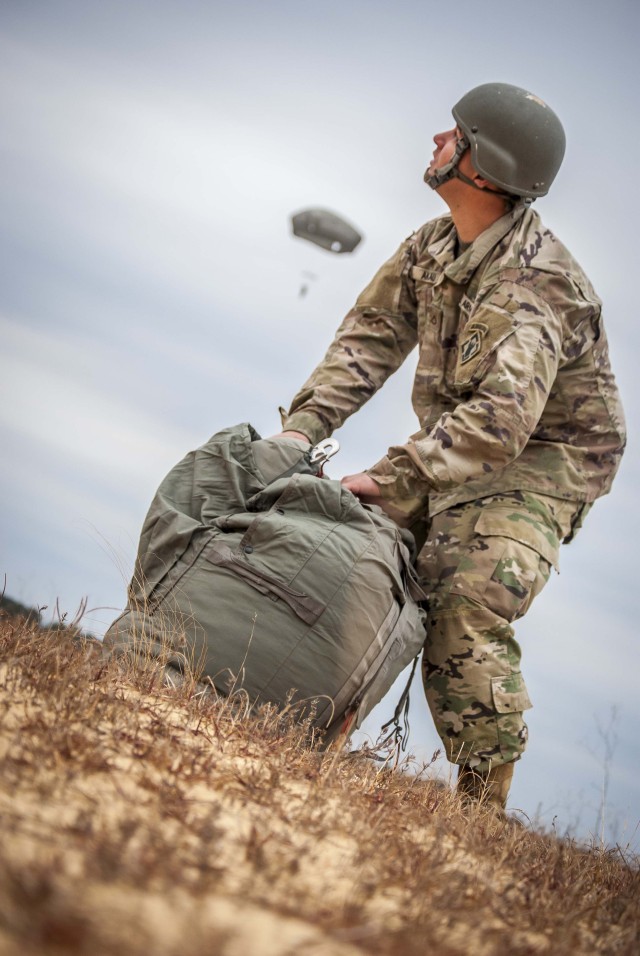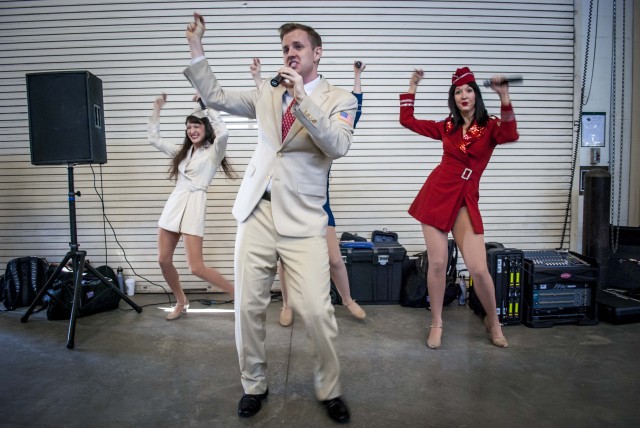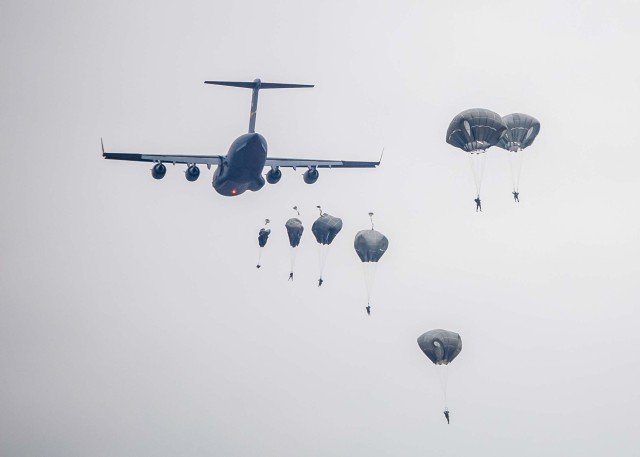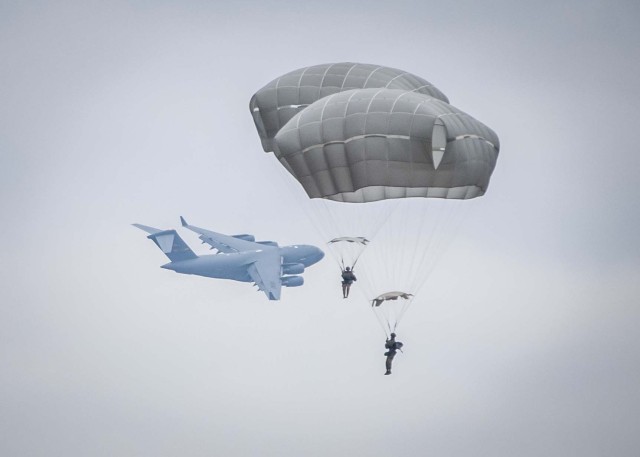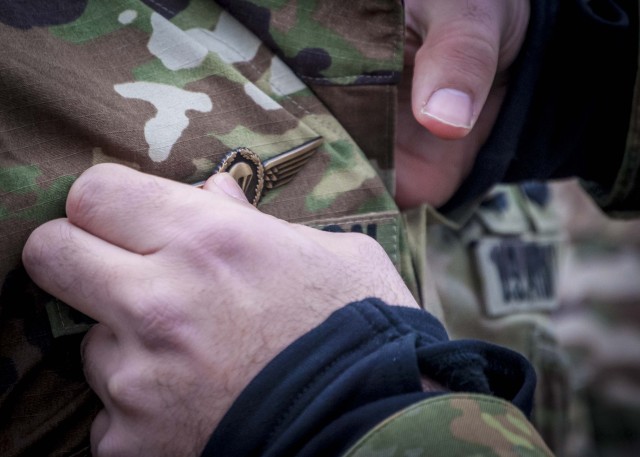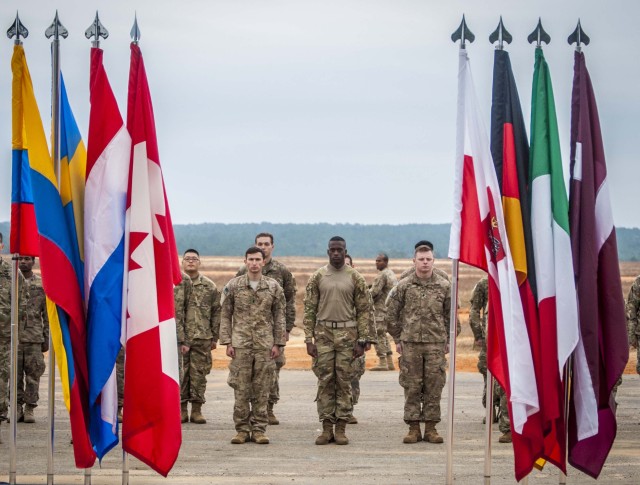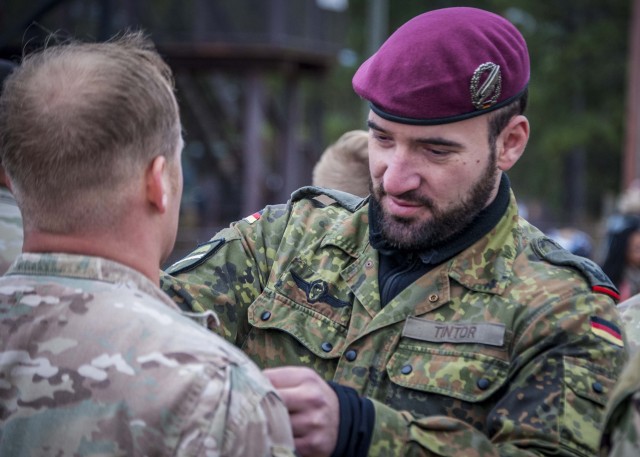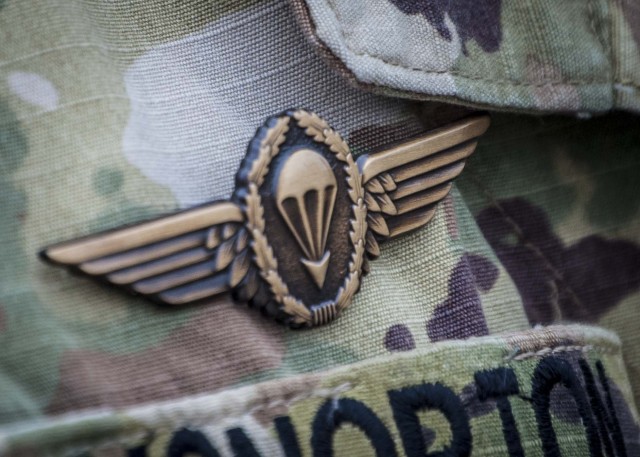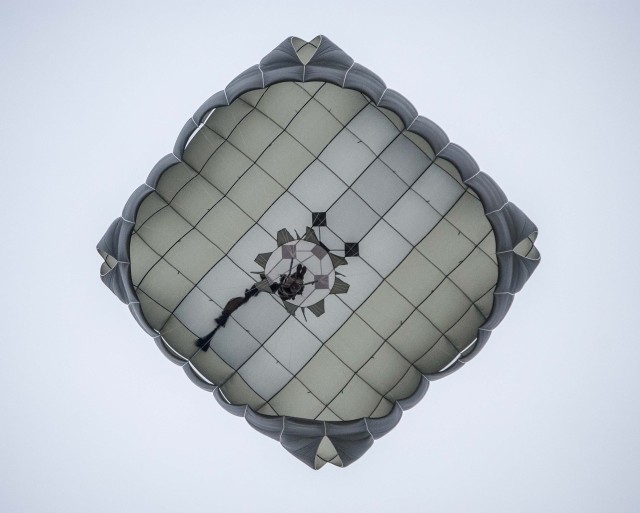 This multi-day event kicked off with Soldiers hoping to win a training slot with one of the eight partner nations by testing their luck with a lottery on the morning of Dec. 1. Soldiers lined up as early as 6 p.m. on Nov. 30 to be one of the first Soldiers in line.
"I'm excited for this opportunity to get my foreign jump wings," said Army Pvt. 1st Class Gene Parnell, a Soldier from 5th squadron, 73rd Cavalry Division. "I just like to float."
In total, more than 800 Soldiers participated in the lottery, which also included entertainment from the New York based USO Show Troupe and visits from Randy Oler's family, Miss North Carolina, and representatives from the Carolina Panthers.
Once all the training manifests were filled, the selected Soldiers trained with jump masters from either Colombia, Canada, Latvia, the Netherlands, Sweden, Italy, Germany, or Poland to learn commands in their native language and practice proper airborne sustainment procedures in preparation for their jump the following day.
In front of a crowd of friends, family, and fellow service members, the paratroopers parachuted from either a C-130 Hercules or C-17 Globemaster aircraft as it flew above the Sicily Drop Zone, here.
"[The jump] was really fun," said Spc. Ryan S. Mitchell, a light wheeled mechanic from the 307th Engineer Battalion. "It wasn't like a normal jump where we wore all our combat equipment; I had a really soft landing."
Mitchell, who earned a guaranteed spot on a plane by being the first person in line for the lottery, said that this was his first-time participating in Operation Toy Drop and encouraged his fellow airborne Soldiers to consider participating in the future.
For some, this jump was an opportunity to earn their first pair of foreign jump wings -- a coveted achievement among the airborne community. For others, like Cpt. Jonathan Swedburg, a paratrooper with 3rd Brigade, 82nd Airborne, this jump was more about completing a milestone for his career.
"I'm just happy I finished my 12th jump," Swedburg said, adding that with the completion of this jump he's now eligible to attend training to become a jump master.
Operation Toy Drop is the world's largest combined airborne operation and allows Soldiers the opportunity to train on their military occupational specialty, maintain their airborne readiness, and give back to the local community.