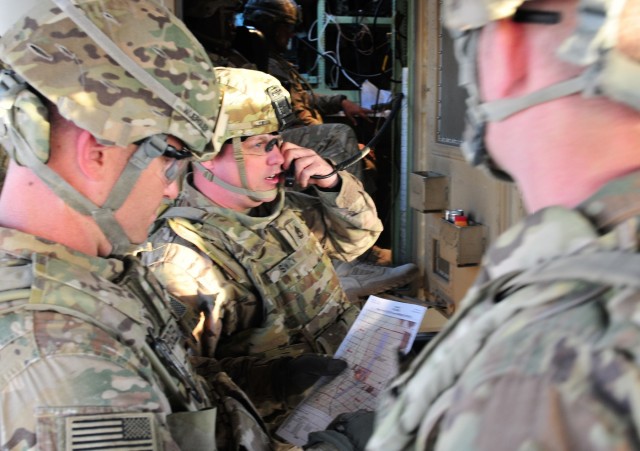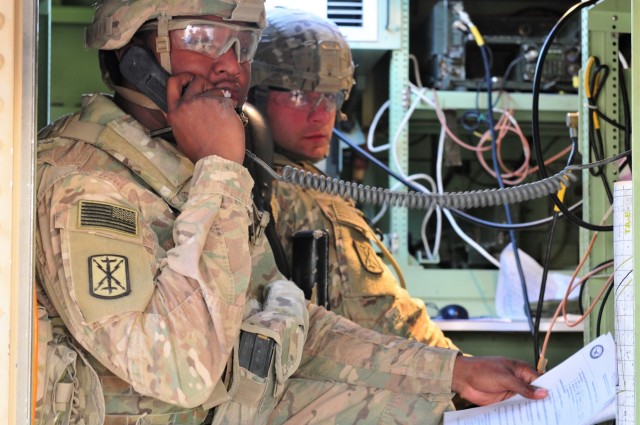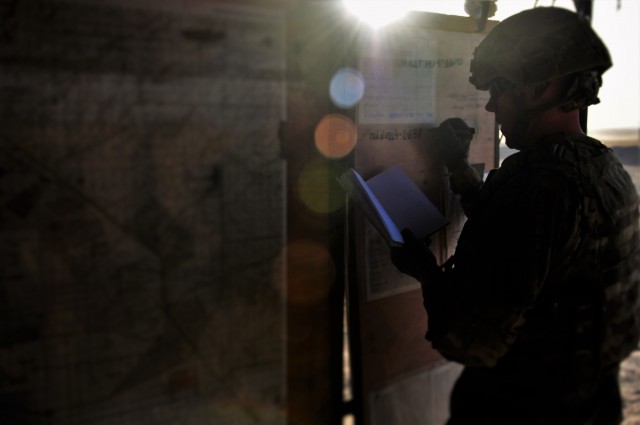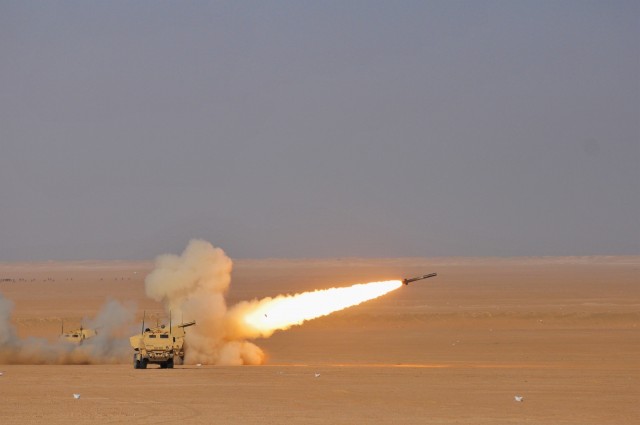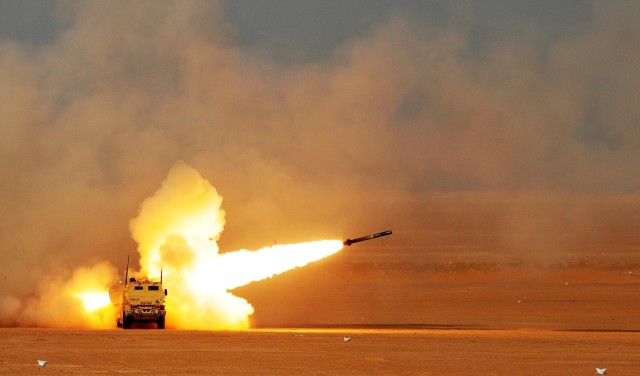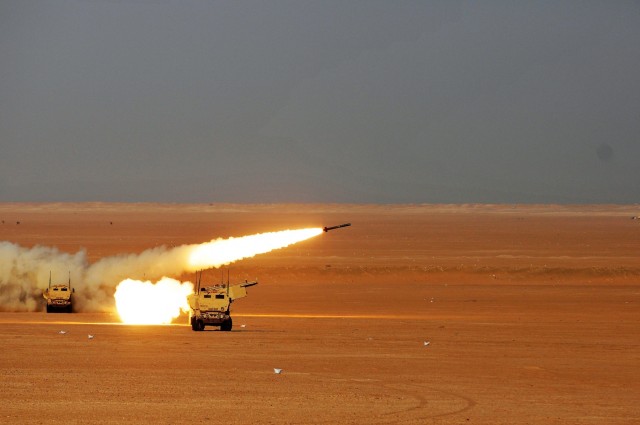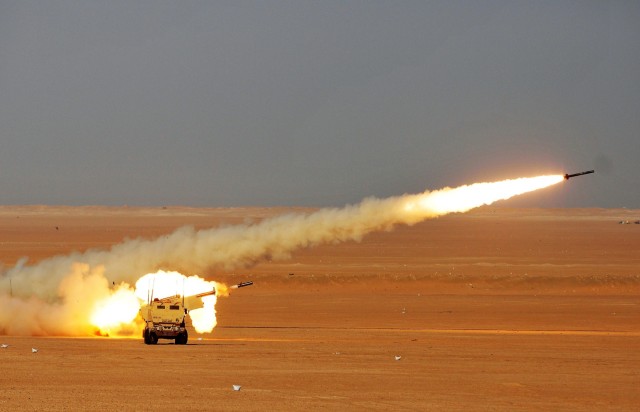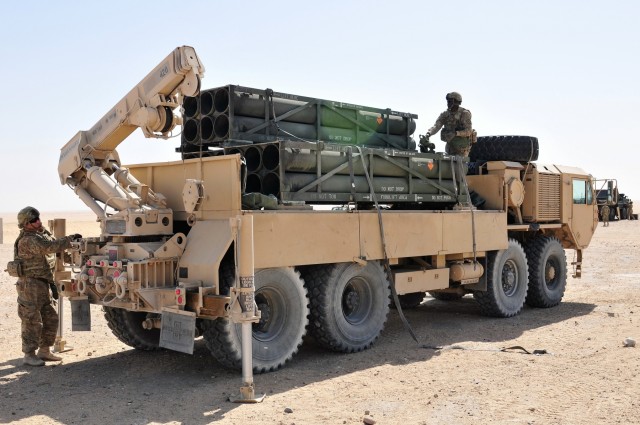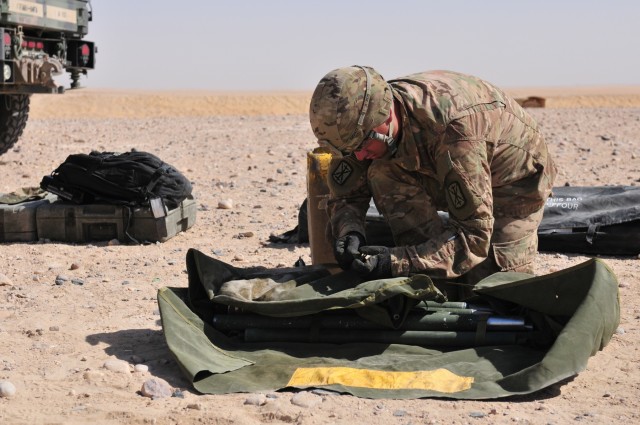 CAMP BUEHRING, Kuwait -- A roar echoes across the desert as a speeding bright light rips through the sky leaving a white smoke trail as it disappears into the rising sun. Seconds later, it reports from the distant horizon with a thunderous boom.
Soldiers of Alpha Company, 1st Battalion, 94th Field Artillery Regiment, certified on the M142 High Mobility Rocket System during a decisive action training environment exercise, Oct. 4.
The HIMARS is a U.S. light multiple rockets launcher mounted on a standard Army medium tactical vehicle truck frame and has been utilized to provide fire support in Syria, Iraq and Afghanistan. The launcher can fire up to 6 rockets at a time or a single missile to effectively destroy targets from 2-300 kilometers away.
"This exercise was a great way for the Soldiers to get real deployed experience and training that covers many facets of our mission," said Capt. Jamie Holm, commander, Alpha Company, 1st Battalion, 94th Field Artillery Regiment.
The decisive action training environment enables Soldiers to solve tactical problems during a wide range of real-world scenarios applicable to current threats facing the Army.
"The training we implement includes not only the operation of the HIMARS but how to implement it into action with regards to movement, types of fire support, ammunition requirements and preparation, maintenance, and fire coordination," said Holm.
"I like events like these, because they help us stay ready for whenever and wherever we are needed to help protect the force," said Spc. Jose Mendez, a multiple launch rocket system crewmember with 1st Battalion, 94th FAR.
During the exercise the unit certified four HIMARS operator crews and a contingent of forward observers.
"This was a great opportunity for us to get more experience in this environment and maintain our quarterly certification," said Spc. Mendez.
"Our mission is to provide general fires support throughout the U.S. Central Command area of operations and events like these certifications ensure we remain more than capable of accomplishing our mission," said Holm.
U.S. Army Central deputy commanding general of operations, Maj. Gen. William B. Hickman, made a trip out to see the unit certify and offered some motivational words to the troops.
"You're all doing great things out here and I will tell you what you're doing is an important part of the ARCENT mission," said Hickman.
Related Links: