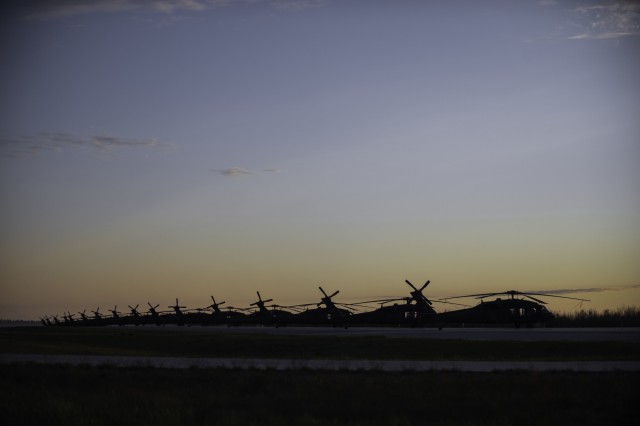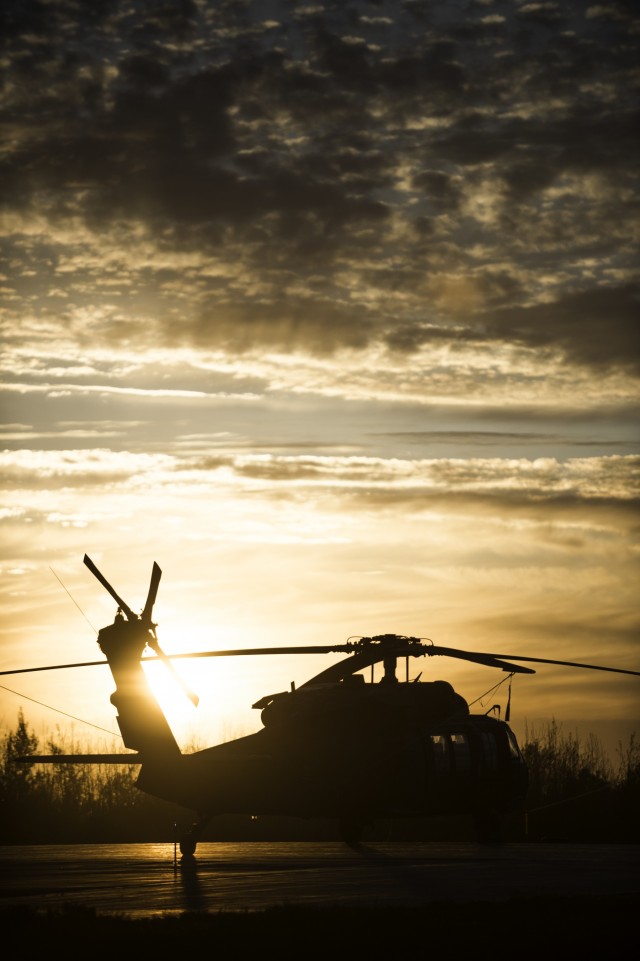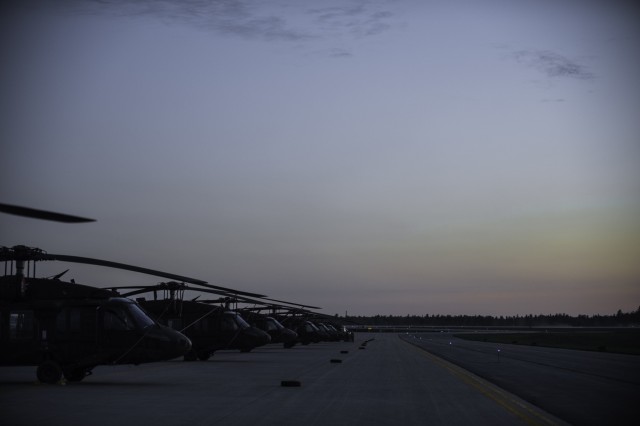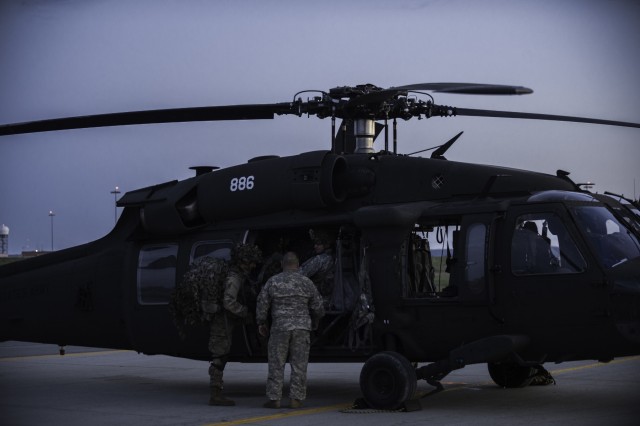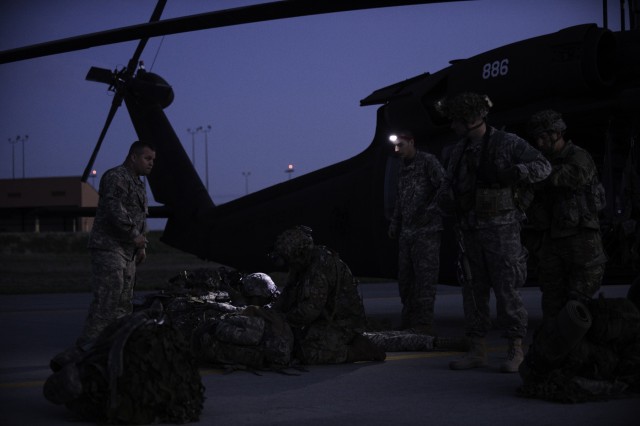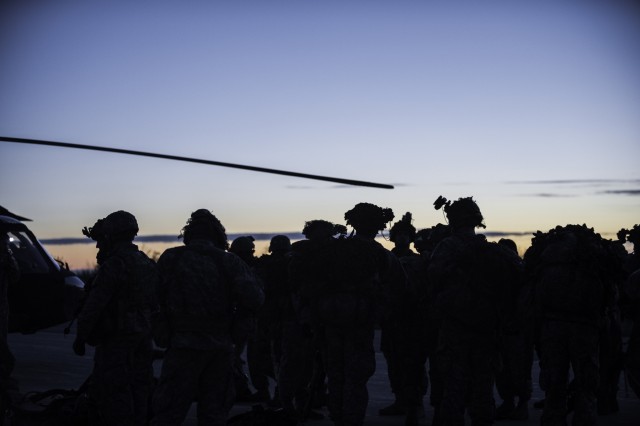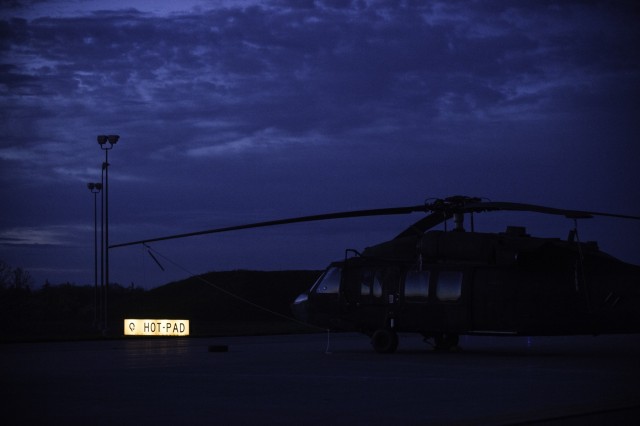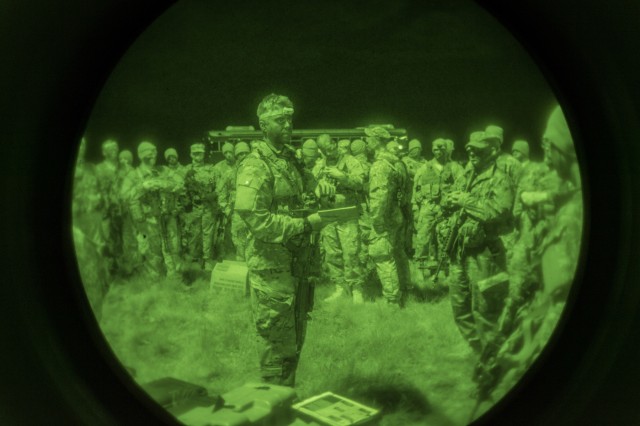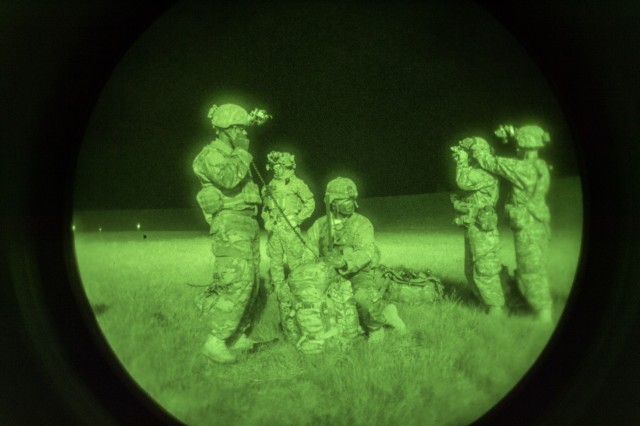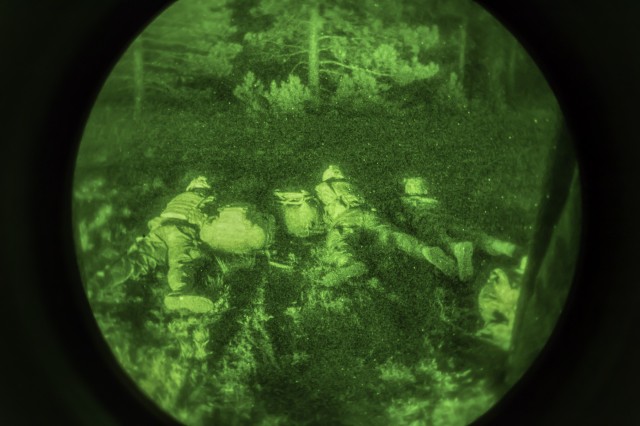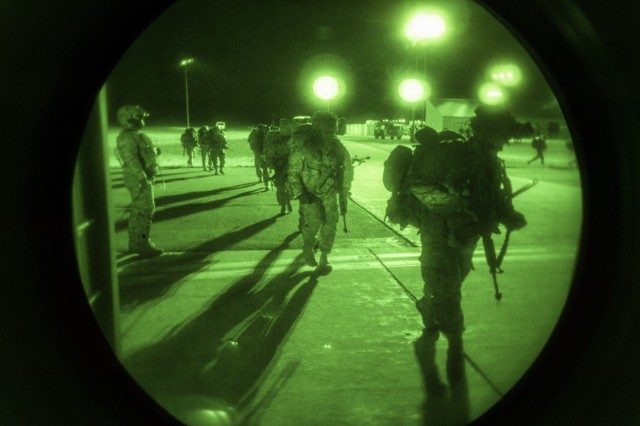 NIAGARA FALLS AIR RESERVE STATION, N.Y. -- More than 100 members from C Troop, 2nd Squadron, 101st Cavalry, of the New York Army National Guard from Buffalo, participated in a multi-day training event at Fort Drum, N.Y., May 18, 2016.
The exercise, which also involved the rest of the 27th Infantry Brigade Combat Team and other supporting units, saw the reconnaissance infantry Soldiers dropped into simulated hot landing zones in order to face an opposing force."Currently we are having our entire troop air assault into an objective," said 1st Lt. Ian Merritt, executive officer for C Troop. "They're going to split on three different objectives, they will survey them for the next 24 to 32 hours."
For the Soldiers, being reconnaissance infantrymen has them scouting enemy positions and observing their movements. The information they gather will allow other units to ultimately assault the objectives.
A reconnaissance handover will be conducted with 1st battalion, 182nd Infantry and scouts from 2nd battalion, 108th Infantry who will be the ones attacking the objectives, said Merritt.
The idea behind a reconnaissance handover is that one unit which has been observing an objective and gathering information on it can meet up with, and allow a relief unit to come in and seamlessly takeover, said Merritt.
For the soldiers of C Troop, it wouldn't be possible to conduct this mission without having aviation support to get them securely to their objectives. UH-60 Black Hawk helicopters from the 42nd Combat Aviation Brigade provided the air support the cavalry needed to execute their mission.
"Aviation is huge," said Merritt. "Once they pick our Soldiers they're going to do several false insertions before they actually drop them down so the idea is the enemy won't actually know where they are."
Having aviation allows C Troop to get where they need to be quickly, and in some cases get to locations that might not otherwise be easily accessible, said Merritt.
This training is designed to better prepare C Troop for when they go to the Joint Readiness Training Center at Fort Polk, Louisiana, this summer. They are also facing other scenarios that they can expect to see this summer when they head to JRTC with the rest of the 27th IBCT.
"Built into this event is a mass casualty event so we can practice for JRTC," Merritt said. "Aerial medical evacuation will be huge for keeping our soldiers alive notionally in these scenarios."
Though this is the last training opportunity C Troop will have before leaving for JRTC, confidence is running high amongst the Soldiers in their ability to complete the mission.
"I'm very confident," said Staff Sgt. Riener Mongerson, a recon team leader in C Troop. "We have been working together for some time, we got a couple new guys but they're very smart and picking things up quickly."
With all the training C Troop has been through, it has become a very close-knit unit and have a deep understanding of what needs to be done, said Mongerson.
Going through this level of training will help the Soldiers understand how to better prepare for the demands that will be placed on them, physically and mentally, said the team leader.
"It's going to toughen us up," said Mongerson. "It's going to give us a better idea of what's going on and what we will have to go through."
"This is going to be difficult," Merritt said. "But I think our Soldiers can accomplish it."
Related Links: