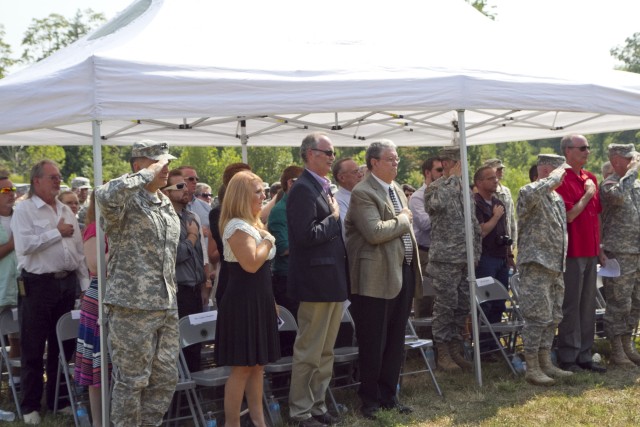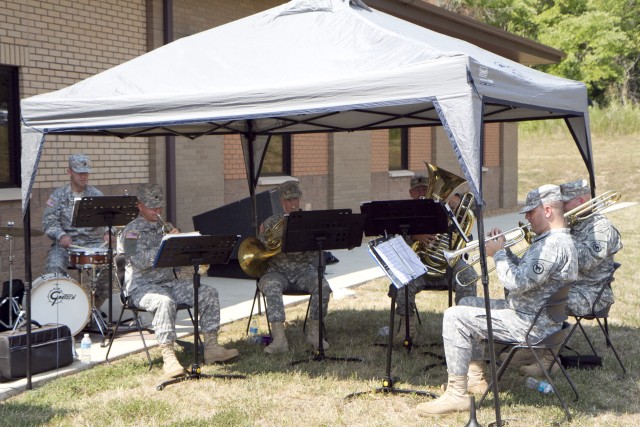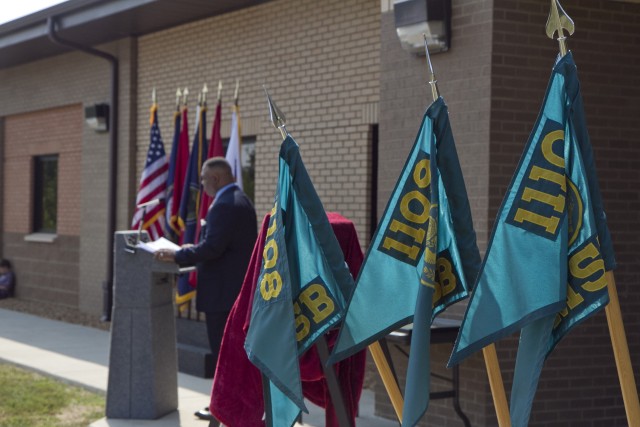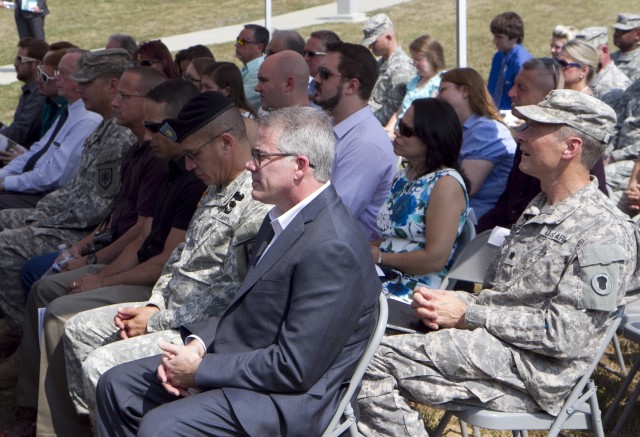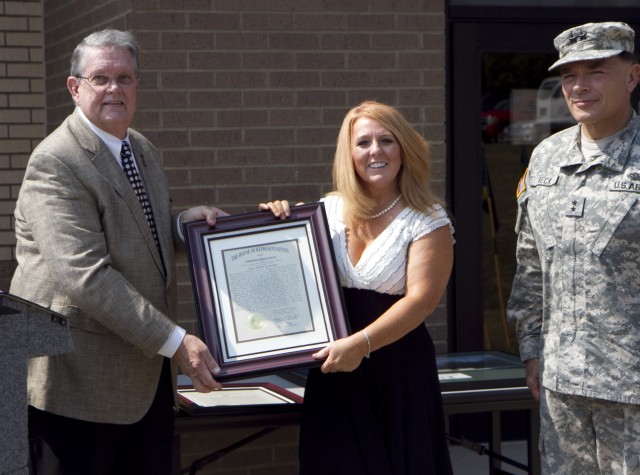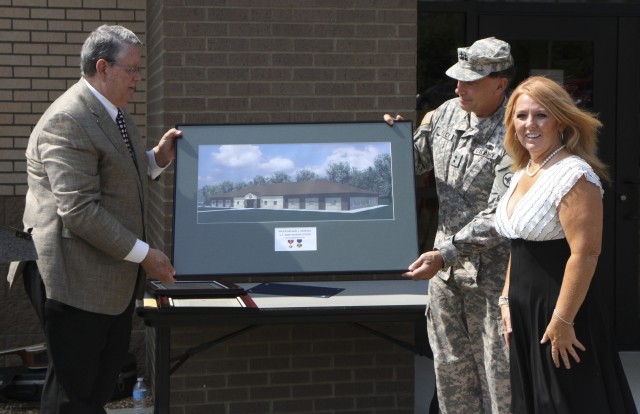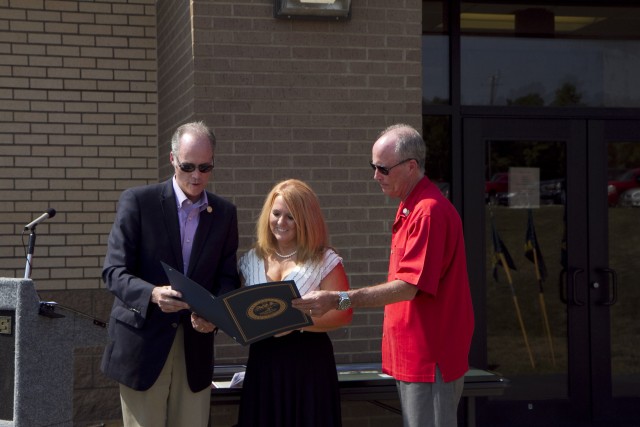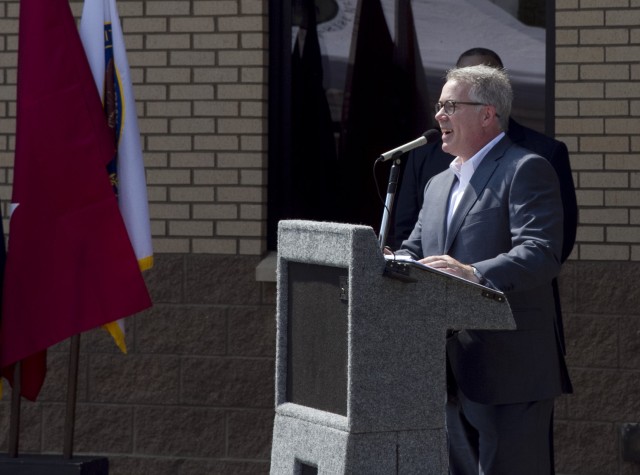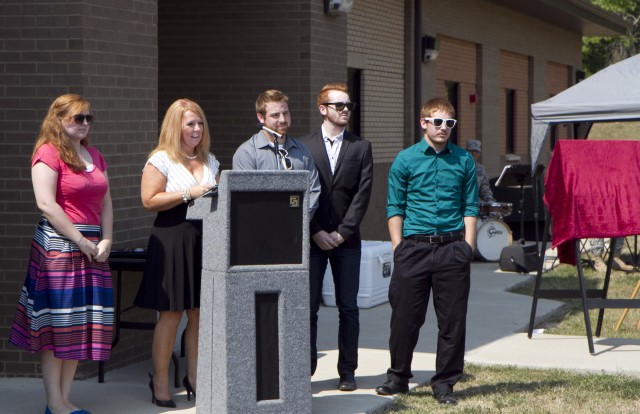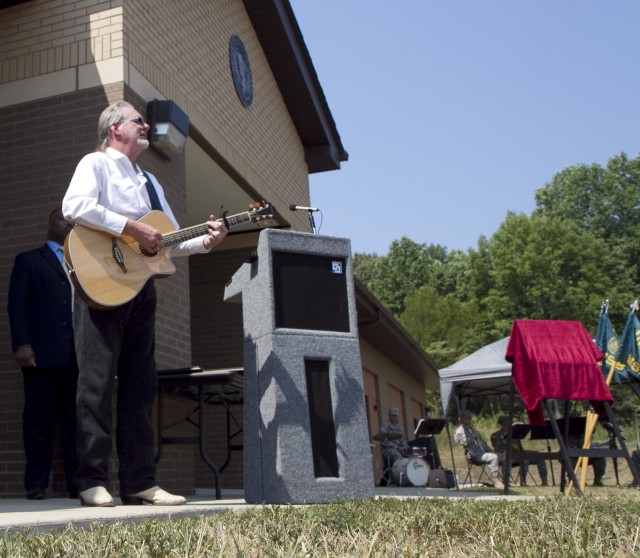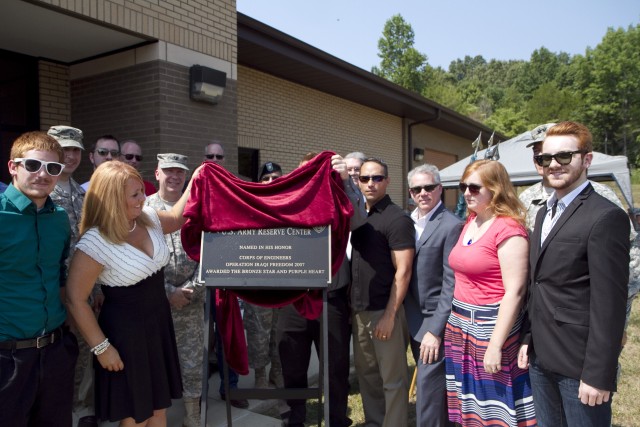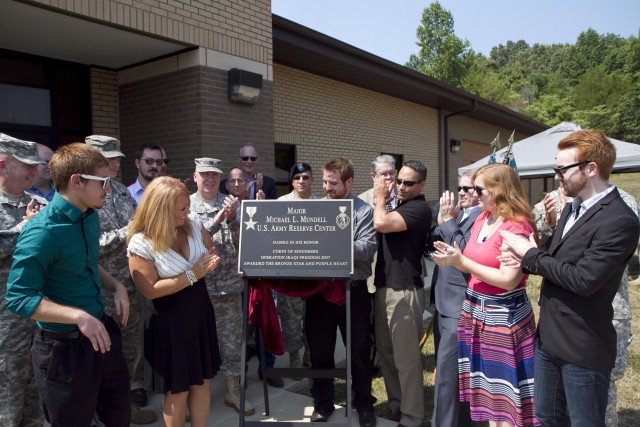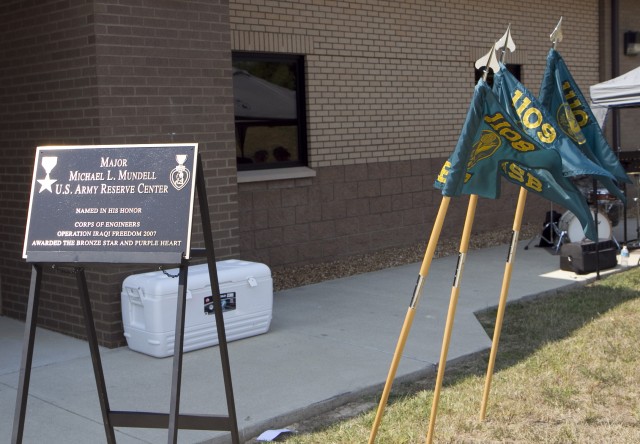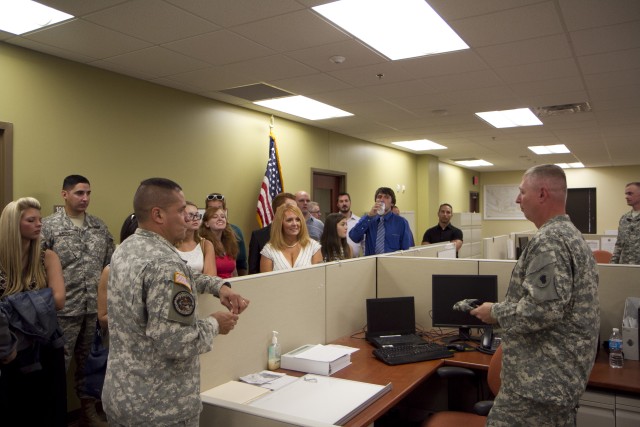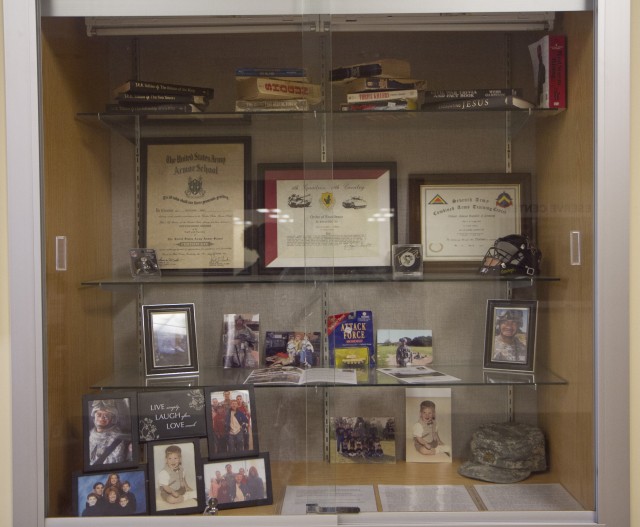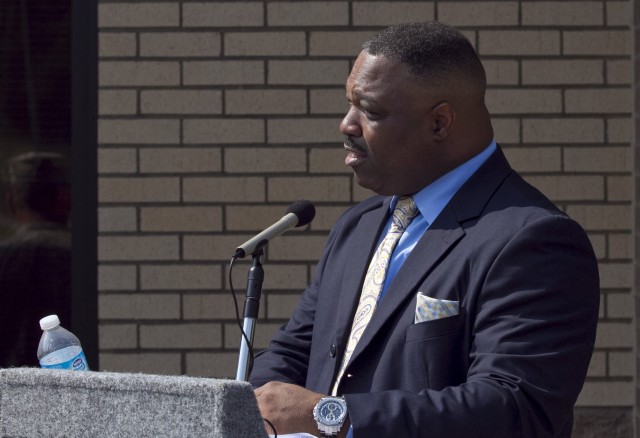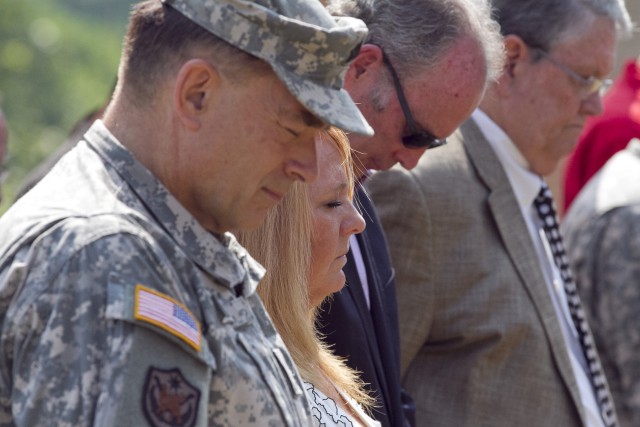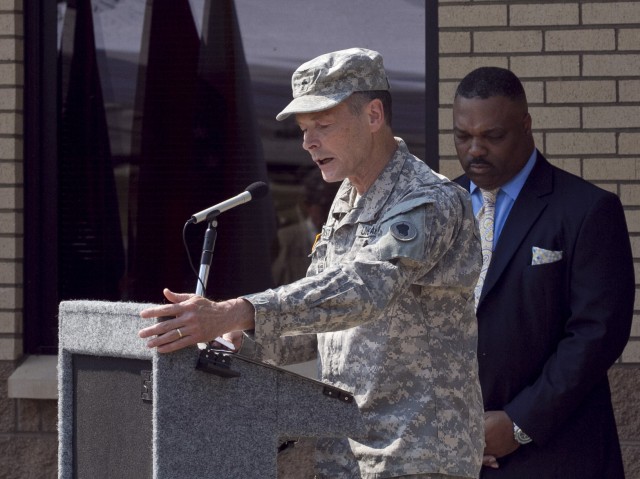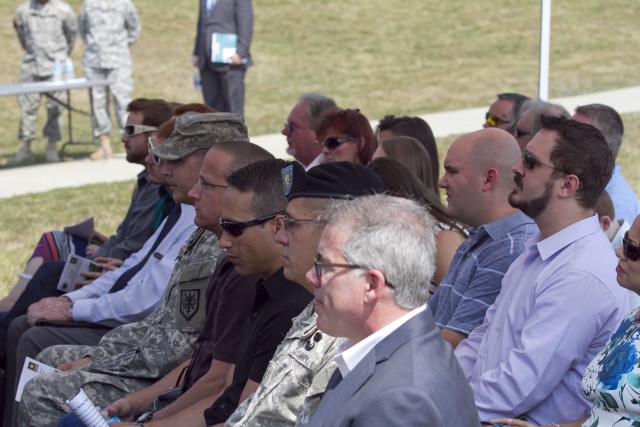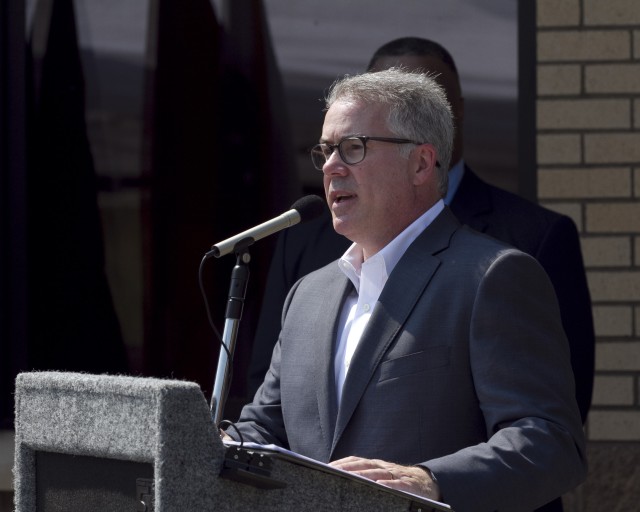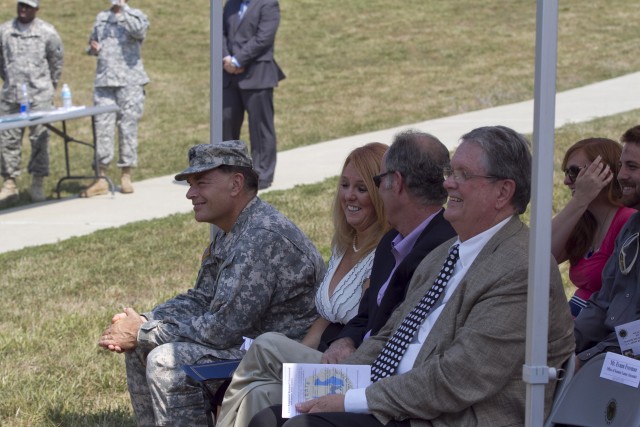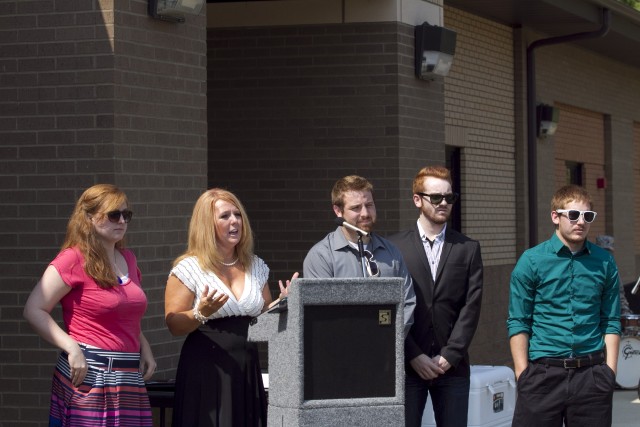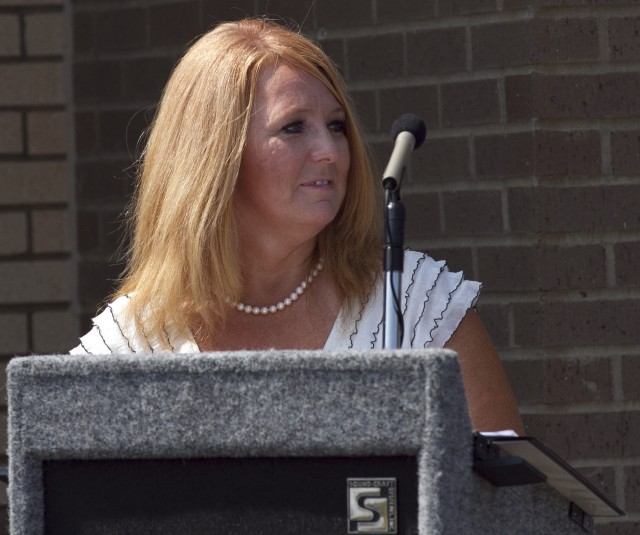 FORT CAMPBELL, Ky. -- A U.S. Army Reserve center located on the Tennessee side of Fort Campbell, most of which is in Kentucky, was renamed on August 3, in a ceremony honoring Army Reserve Maj. Michael L. Mundell, who was killed in Fallujah, Iraq on January 5, 2007.
Mundell had been mobilized with the 108th Division (Institutional Training) and deployed to Iraq as a member of an 11-man Military Transition Team that was charged with assisting the Iraqi Army, namely the 1st Battalion, 2nd Brigade of the 1st Iraqi Infantry Division. On January 5, their team was on their way to assist other troops when an improvised explosive device hit the vehicle. Mundell had been wounded the day after Thanksgiving 2006 when a sniper's bullet went through his radio and vest. He could have been on light duty but refused less dangerous assignments.
The host of the ceremony was Maj. Gen. Gill Beck, commanding general of the 81st Regional Support Command at Fort Jackson, South Carolina. "Today we have the chance to recognize a great Army family and a great Soldier," he told the audience. He spoke of Mundell's commitment to the Army, his country and his family.
"Your father brought so many things," he told Mundell's four children, now adults. "One of the things he brought was a commitment to [his team]. He always looked out for them." Beck told them that their father was a noble person who always placed others first and that nothing compares to the sacrifice of a Soldier who has died in battle.
"Since there is no way to give those seven years since he died back to the family, what we can do is look to the future and use this facility as a reminder of a great American Soldier," Beck said adding that all should be inspired by Mundell's example and commitment.
Retired Lt. Col. John Dyess, Army Reserve Ambassador for Tennessee spoke of the Citizen-Soldiers, who leave their families, their jobs and communities to pick up a rifle to serve their country.
"This building will be here for a long time," he said. "I hope the story of Maj. Mundell and his family will be known to a lot of Soldiers and I hope you leave here knowing that one old Soldier appreciates very, very much the families of other Soldiers. It's a privilege, it's a pleasure and, I believe, as a citizen of this country it's a duty."
After his remarks, Mr. Dyess presented Mundell's widow, Audrey, with proclamations from the governor of Kentucky and the Commonwealth of Kentucky House of Representatives as well as an Army Reserve Ambassador commemorative coin and a framed artist rendering of the building provided by the tenants units, the 1108th, 1109th and 1110th Mobilization Support Battalions.
Other elected officials included Bill and Phil Harpel, twin brothers who happen to work for the City of Clarksville and Montgomery County, presented a joint proclamation proclaiming August 3 as Maj. Michael L. Mundell Day throughout the county, (located in Tennessee).
A family friend, musician and WMMG radio personality, Steve Robbins played the song "Arlington" that had been recorded by Trace Adkins in 2005.
One of Mundell's comrades, who was with him the day he was killed, was the last speaker. "I want to take a couple minutes to tell you, 'who is this guy with his name on the [building]?'" said retired Major Todd Fredette. "He was the 3,007th Soldier to die in Iraq."
Fredette said that although he didn't like him at first, he and Mundell became best friends. He praised his sense of duty and commitment to being a Soldier and how his was the first vehicle to "leave the wire" and Mundell was the first one to dismount at the objective. He referred to an email he had written just a couple days after Mundell had been killed which read:
The people here that fight and die in Iraq are not special. They're just like you and me. They're not saints, they're people who have a job to do."
In that message, he talked about his friend, not Maj. Mundell, but Mike, a family man like the many thousands of other family men wearing a uniform in a country far from their homes and loved ones.
Still reading from his email, Fredette looked up and quoted, "Mike wasn't a hero, he was better than a hero. Mike was a professional. Mike took his job seriously and the lives of everyone on the team seriously. His Iraqi counterparts paid him the highest compliment; they called him brother."
Fredette continued to speak about Mike and addressed those he referred to as being in "ACU-land," those still in uniform and future Soldiers. He said that his friend Mike was a "professional just like you. That name on the [building] is one of your own."
Fredette said that he misses his friend everyday and that he has dozens of pictures of himself and Mike together but he only has one where they are not wearing all their war gear.
"It's just a picture of two middle-aged married guys, far from home, missing their families."
Related Links:
They called him brother: Soldier honored at Fort Campbell ceremony not a hero