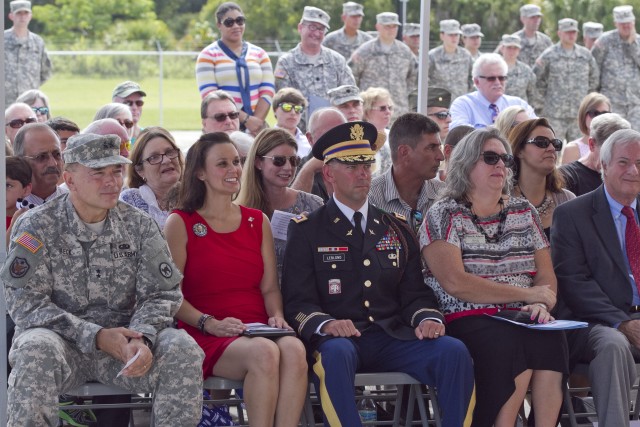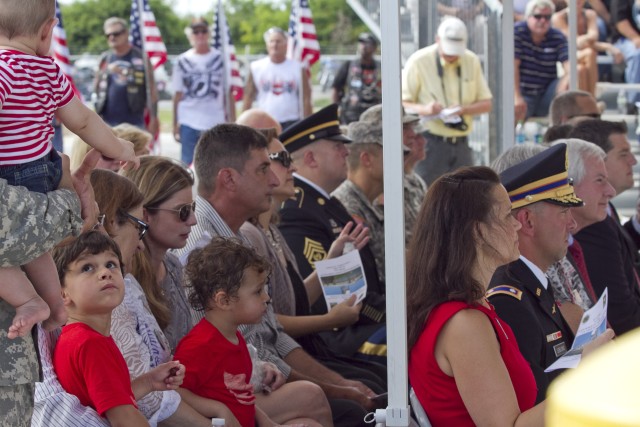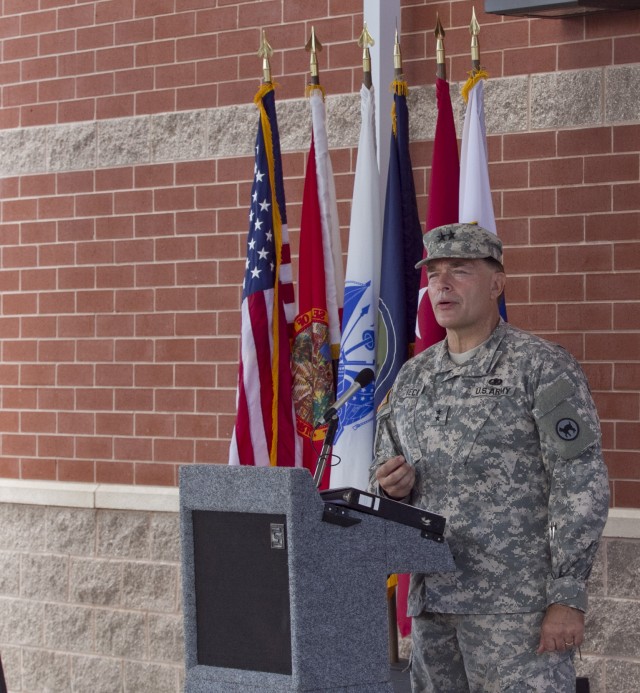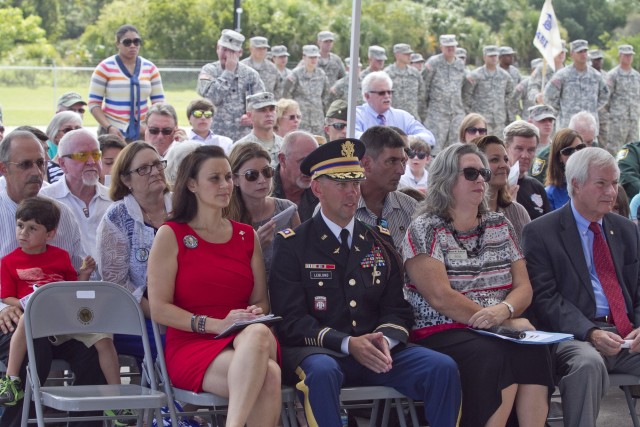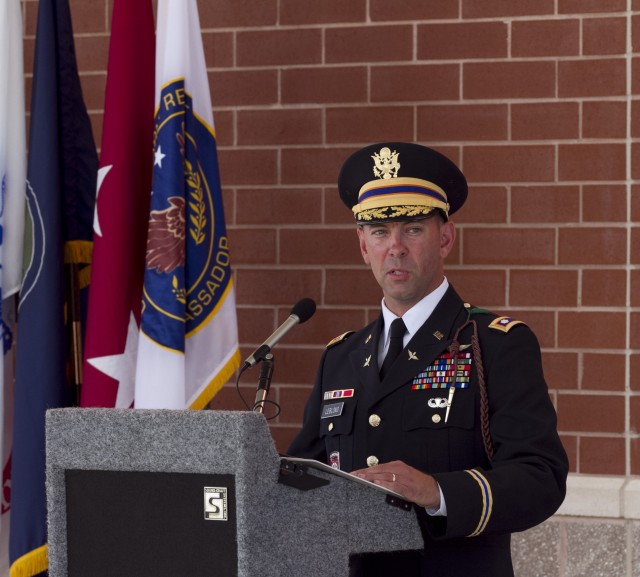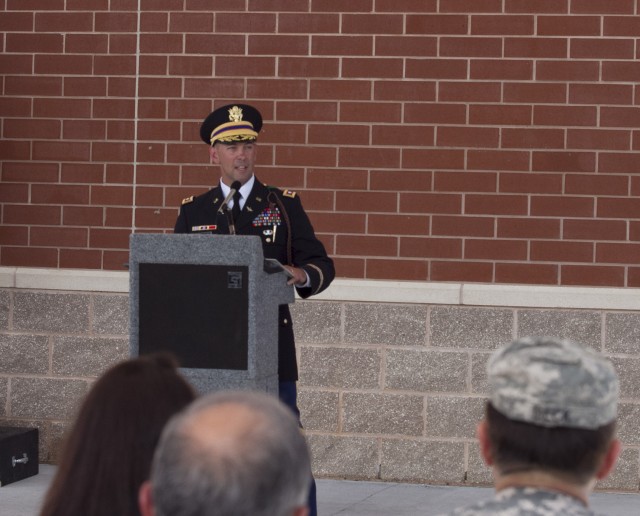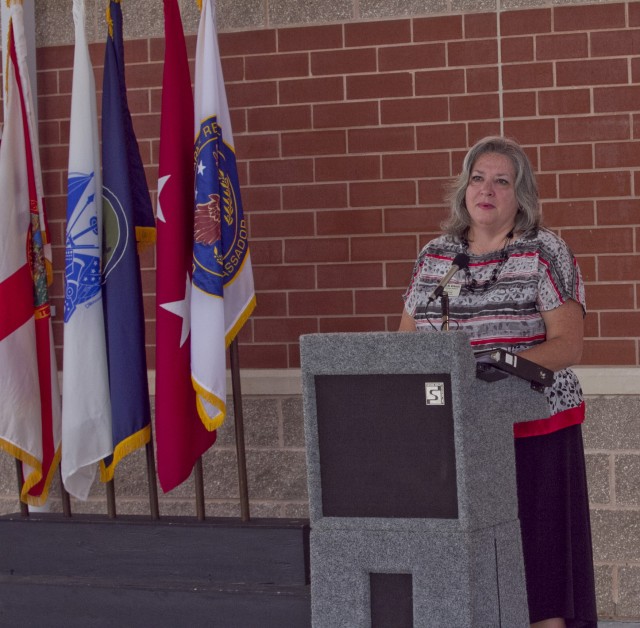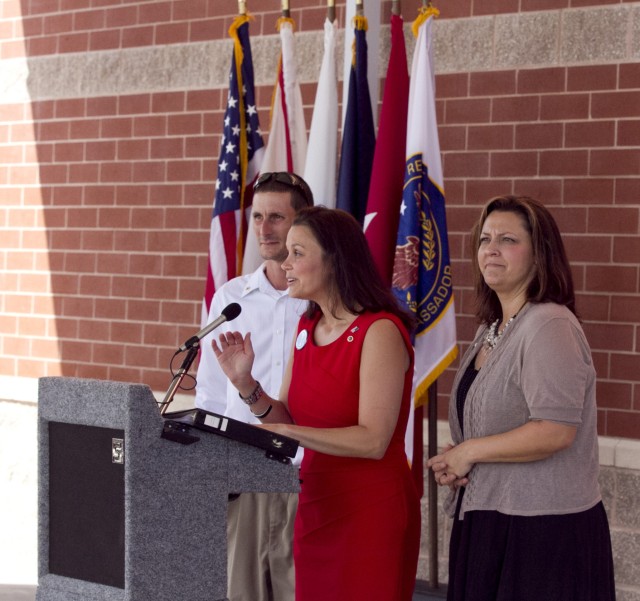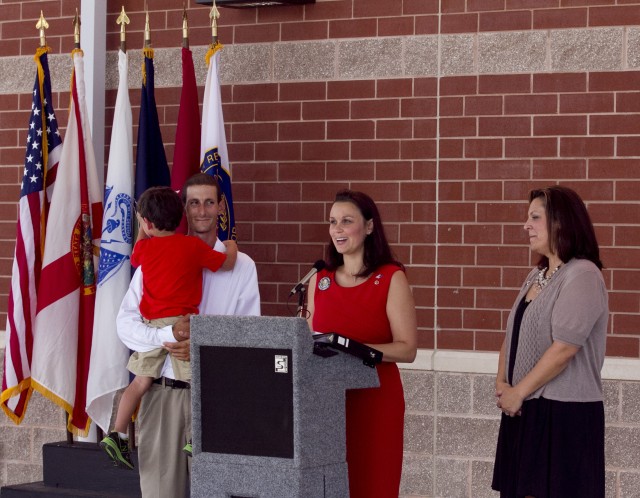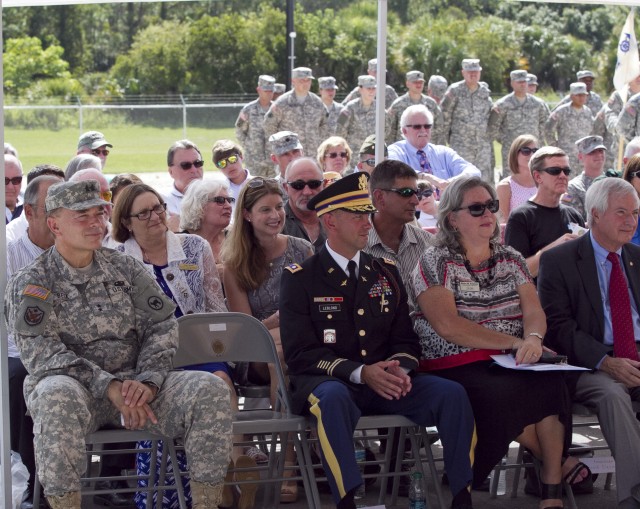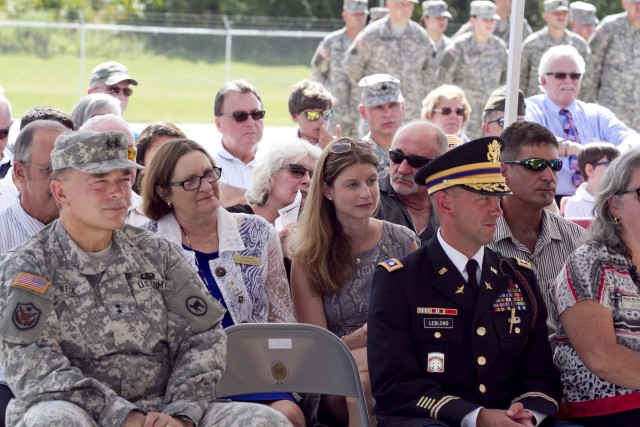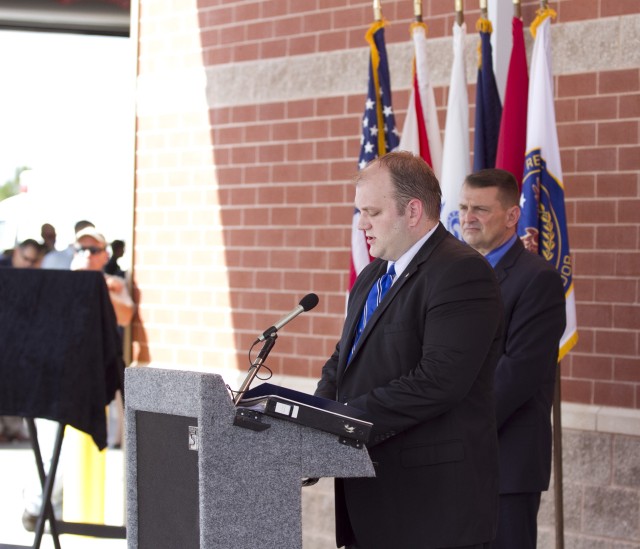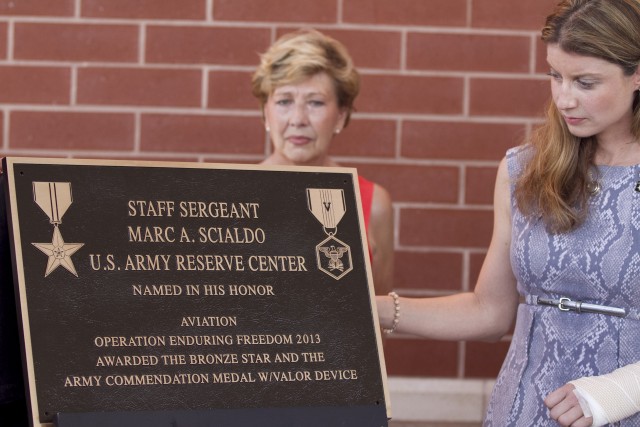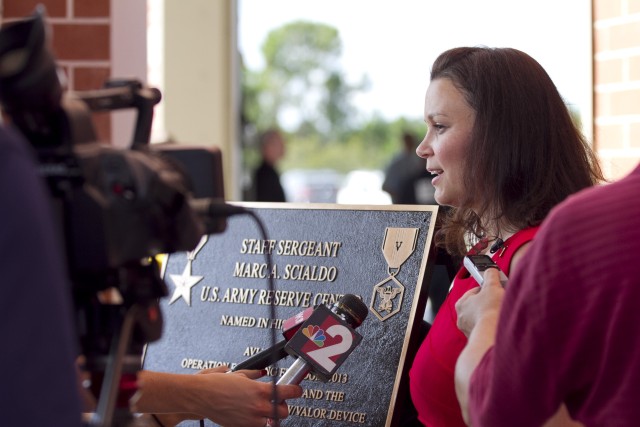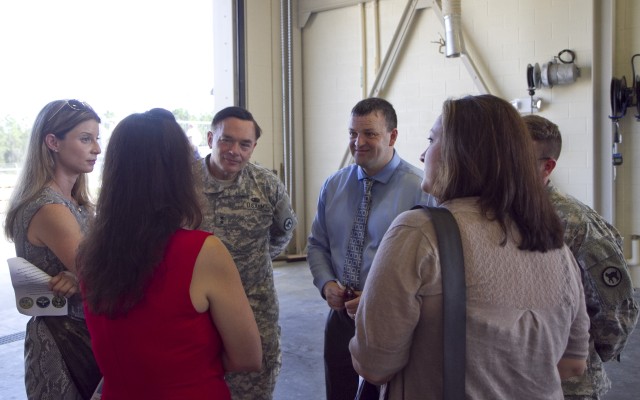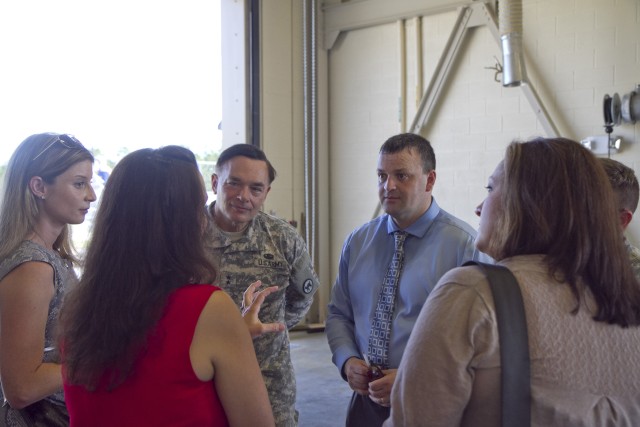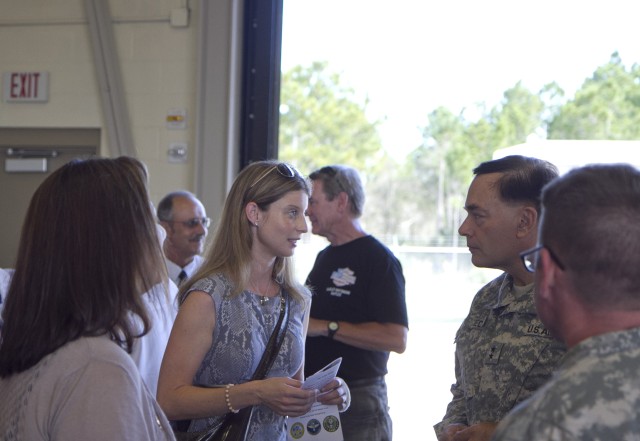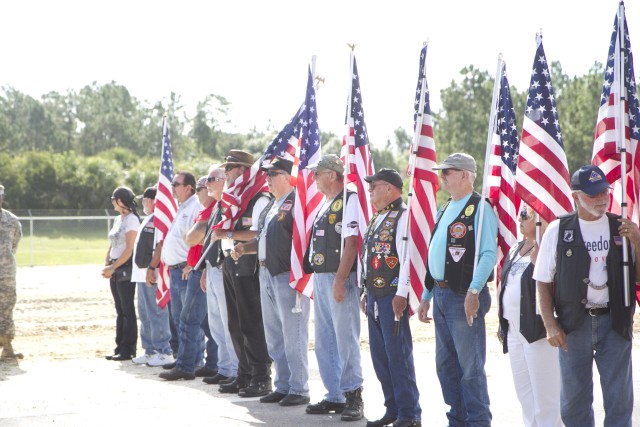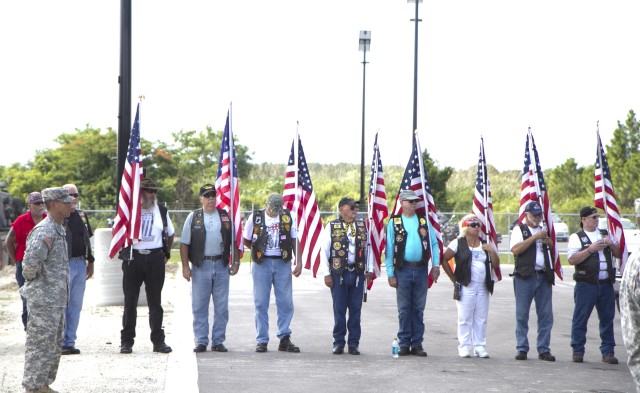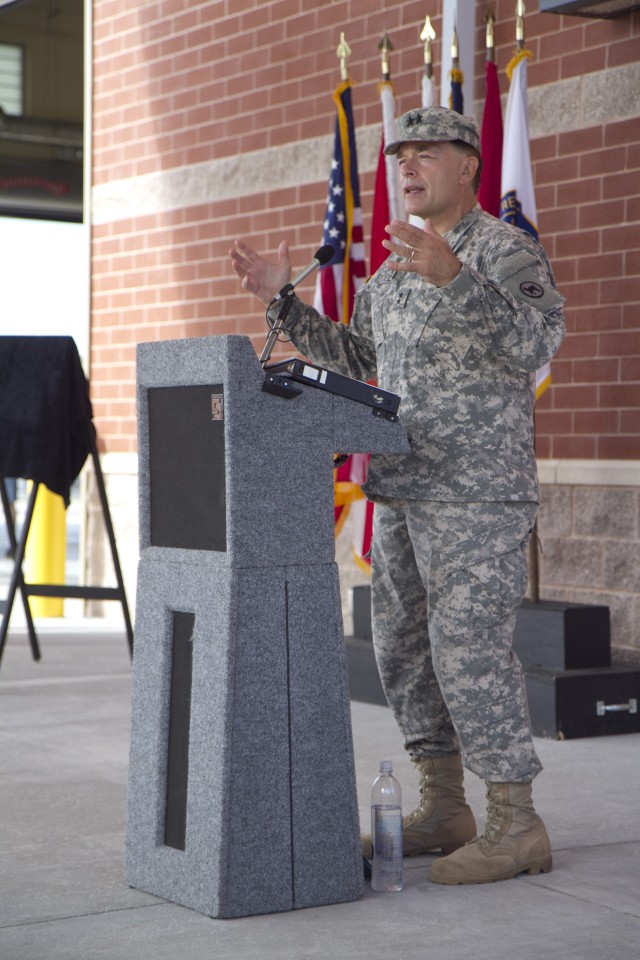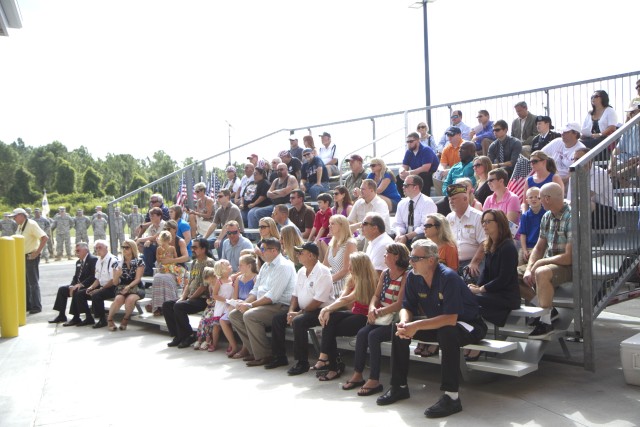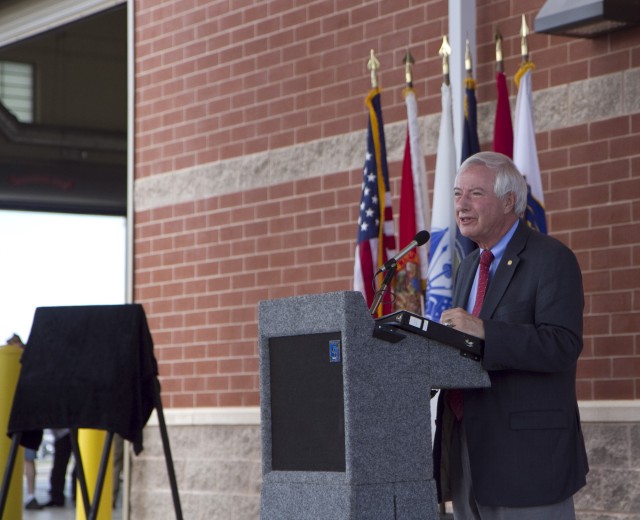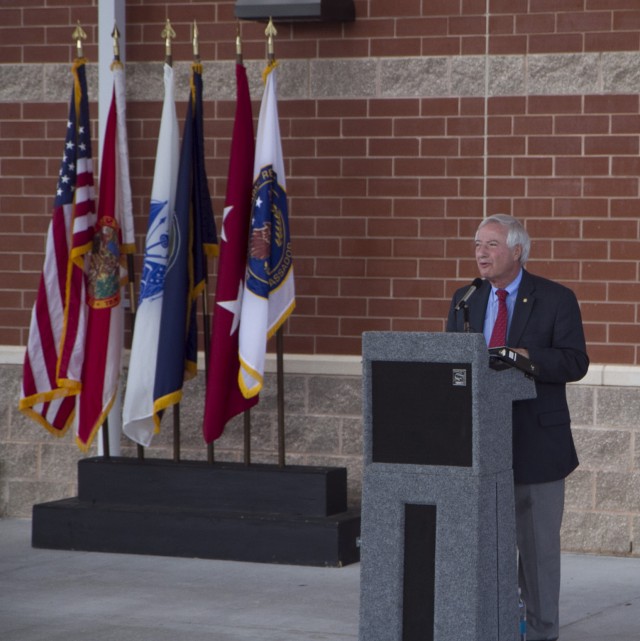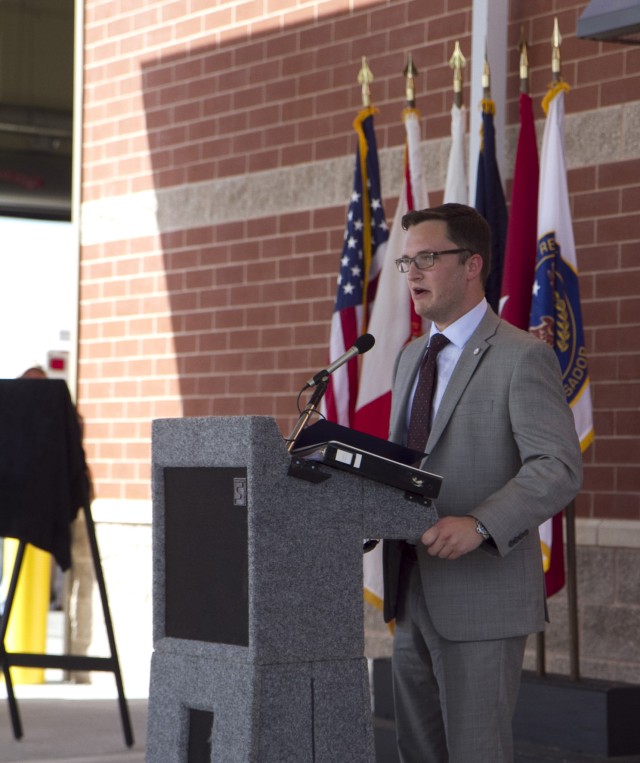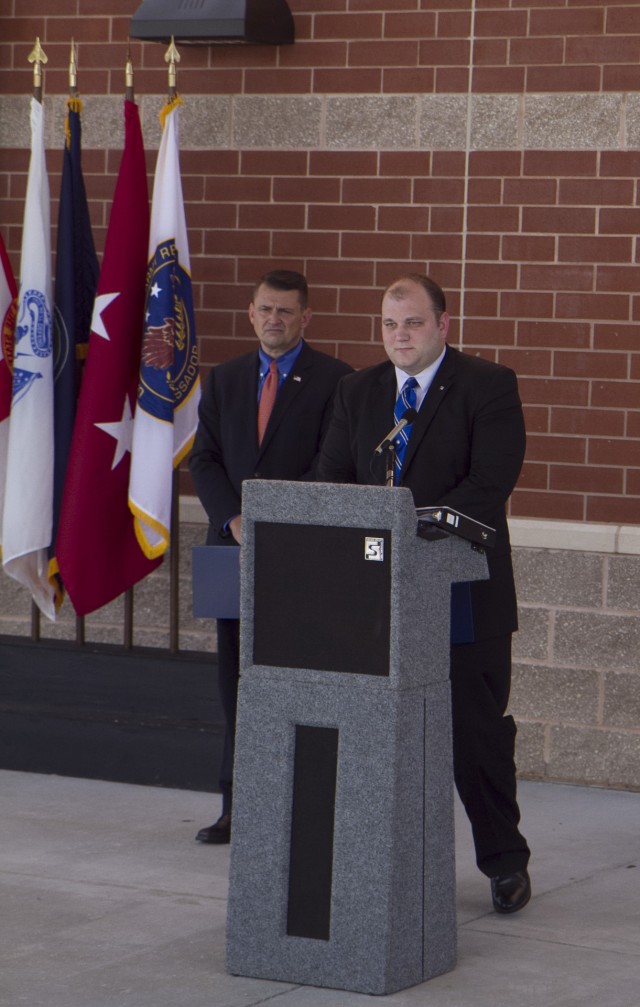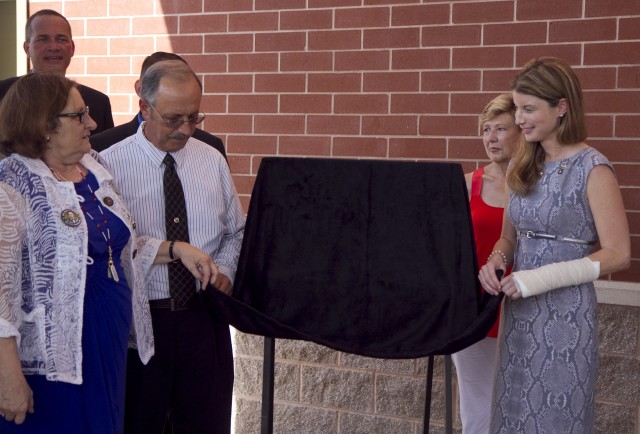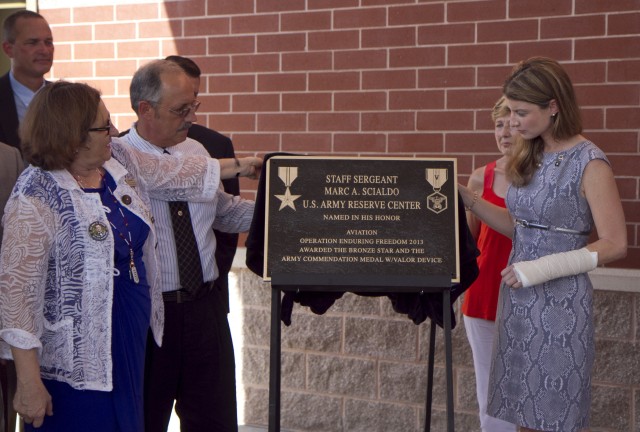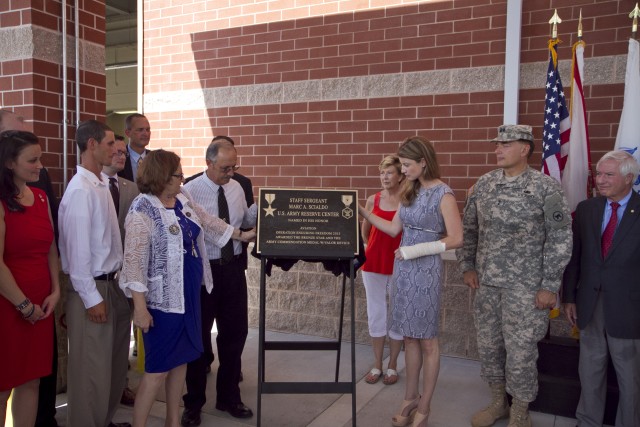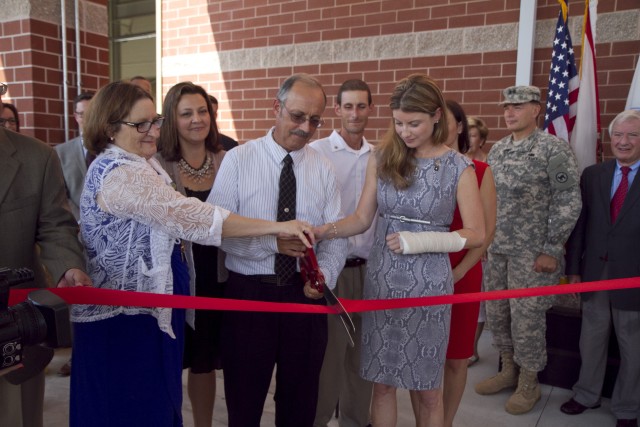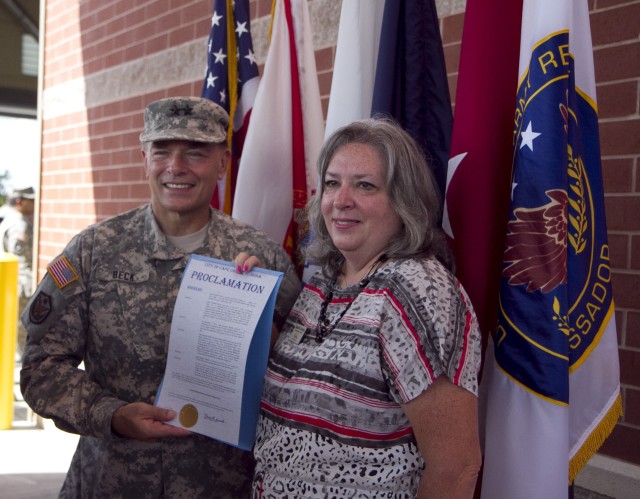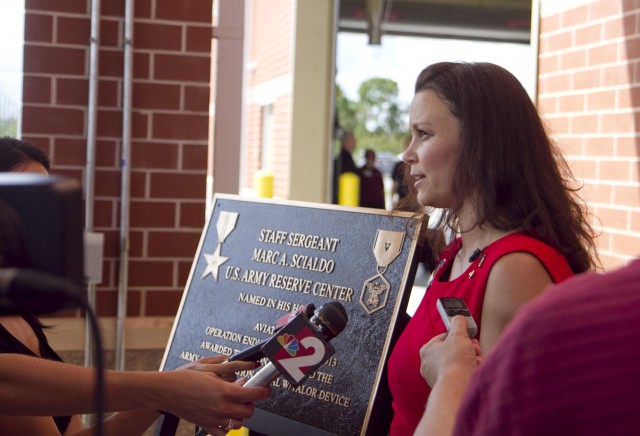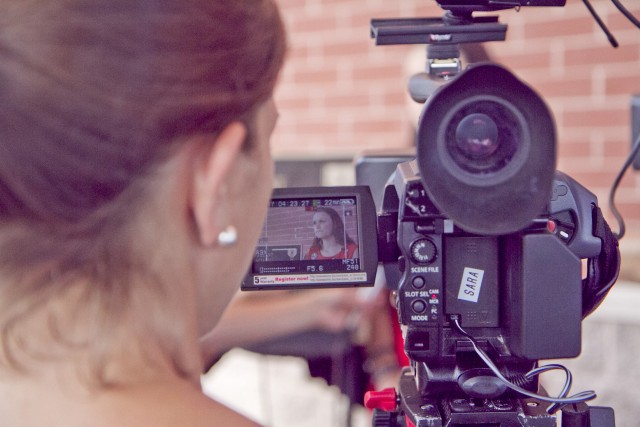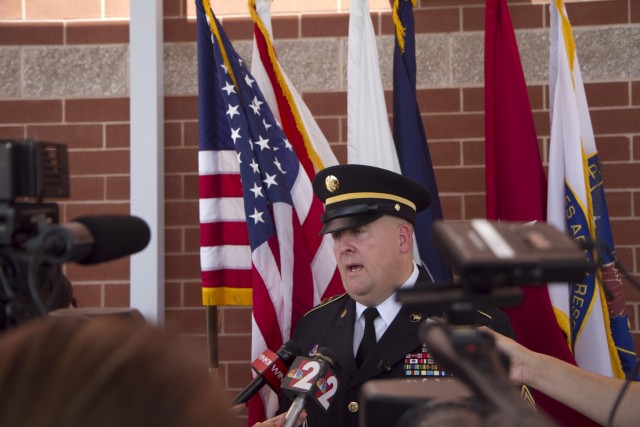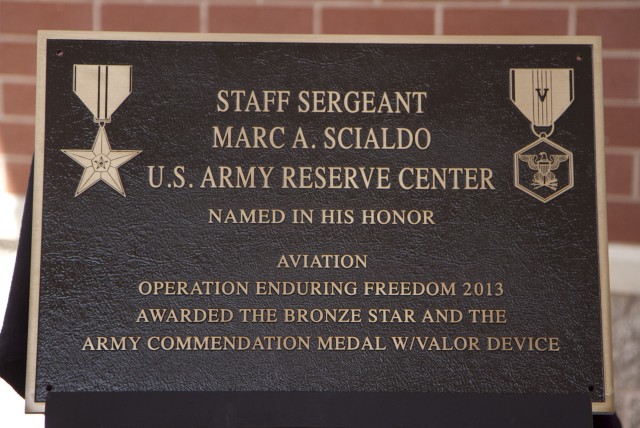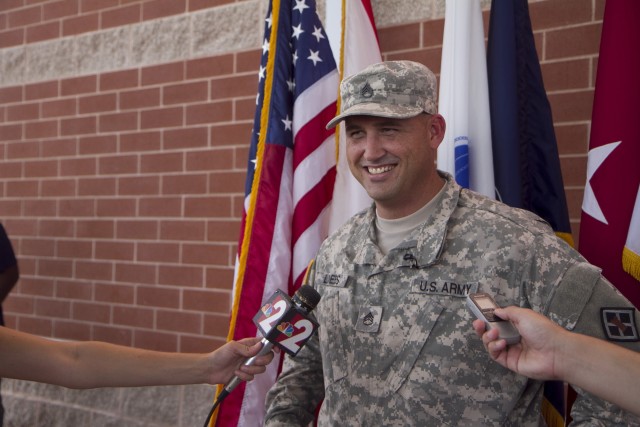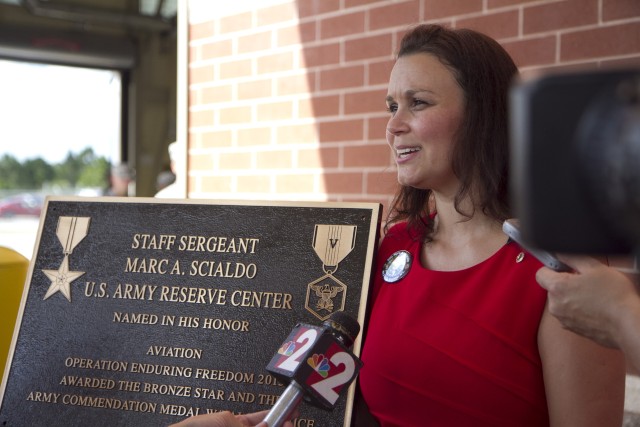 CAPE CORAL, Fla. -- More than 200 family, friends and fellow service members watched as the Cape Coral U.S. Army Reserve Center was memorialized and renamed in honor of Staff Sgt. Marc A. Scialdo on July 12.
A much loved and respected member of the Cape Coral community, Scialdo, a UH-60 Black Hawk helicopter crew chief was deployed with the 603rd Aviation Support Battalion, 3rd Combat Aviation Brigade, 3rd Infantry Division in support of Operation Enduring Freedom, and was killed when his aircraft crashed near Daman in Kandahar province, Afghanistan, March 11, 2013.
At the beginning of the ceremony, everyone turned to face a lone U.S. flag. Soldiers saluted during "The Star-Spangled Banner" and two UH-60s flew overhead in Staff Sgt. Scialdo's honor.
The host of the ceremony, Maj. Gen. Gill Beck, commanding general of the 81st Regional Support Command, spoke of Scialdo's selflessness and legacy that will forever serve as an inspiration to Soldiers now and in the future.
"As we look back and remember a great American hero," said Beck, "we also look forward and recognize those people who are going to lead our country forward. They will be reminded by the example of [Staff Sgt.] Scialdo of what it means to be … committed to what our country stands for."
"From here forward as Soldiers come into the reserve center, they will have an example of a natural leader and a dedicated American Soldier who gave all and who will inspire others for years to come," added Beck.
In addition to Beck, Scialdo was remembered by Donald Slesnick, Army Reserve Ambassador for Florida, Mayor Pro Tem Rana Erbick of Cape Coral, staff members of Senator Marco Rubio and U.S. Rep. Curt Clawson and one of the battalion commanders of the 603rd CAB, 3rd Inf. Div., Lt. Col. Scott Leblond.
"It is an honor for myself and for Command Sgt. Maj. [Grant] Stange to participate in today's ceremony, memorializing the honor and sacrifice of Staff Sgt. Marc Scialdo," said Leblond.
"His love for his Soldiers and his unit was only topped by love for his family," Leblond continued. "His courage and his commitment were contagious to everyone that he came into contact with. He was a true inspiration every day that he served in uniform. He truly not only inspired his Soldiers at home, but also in combat. He energized his entire maintenance team as they went into Afghanistan."
"Marc Scialdo's legacy surely lives within his peers and in each one of the young Soldiers who still stand in my formations and the 603rd Aviation Battalion today," he added.
The last to speak about Scialdo was his sister, Jacqueline Nelson who extended the Scialdo family's thanks to everyone in attendance and also expressed much gratitude to Staff Sgt. Matthew Loebs, childhood friend of Scialdo and initiator of the event.
In her remarks she remembered her brother as a great man and Soldier.
"We are deeply touched to know that the Cape Coral Army Reserve Center is being named after Marc," she said. "We recognize what a paramount honor this is, and it speaks volumes about who Marc was and how he chose to live his life both as a man and as a Soldier."
Nelson continued by speaking of her brother's exemplary leadership and dedication to his Soldiers, family and friends. And, how he shined a light so bright that even in death, he continues to live.
"Marc was a shining light that brought people together and if he was standing here now, which I feel him, he would be smiling and probably cracking a witty joke or three," Nelson added. "He loved to laugh and he loved life. He loved God and his country. He fiercely loved his wife, his family, and his friends with a true heart. He also loved his truck … These are the absolutes that I've come to know and although he was my younger brother he was always someone that I looked up to and I will always continue to inspire to be like him."
"He will live on in our hearts … He will never be forgotten," Nelson concluded, "And, as the many brave and honorable men and women walk through the doors of this reserve center, we hope that Marc's legacy will be an inspiration for each of them. May God bless our Soldiers and our country and as Marc would say, 'KCCO -- Keep Calm and Chive On.'"
To conclude the ceremony, members of Scialdo's family and other distinguished guests unveiled the plaque dedicated to Scialdo and cut the ribbon that officially memorialized and opened the Staff Sgt. Marc A. Scialdo U.S. Army Reserve Center in honor of a great American Soldier who gave the ultimate sacrifice.
Related Links: