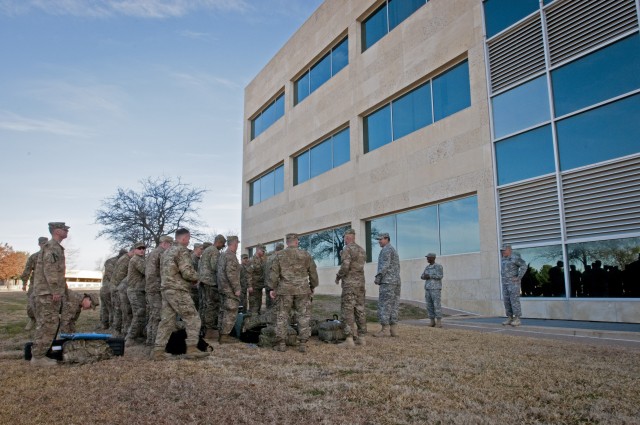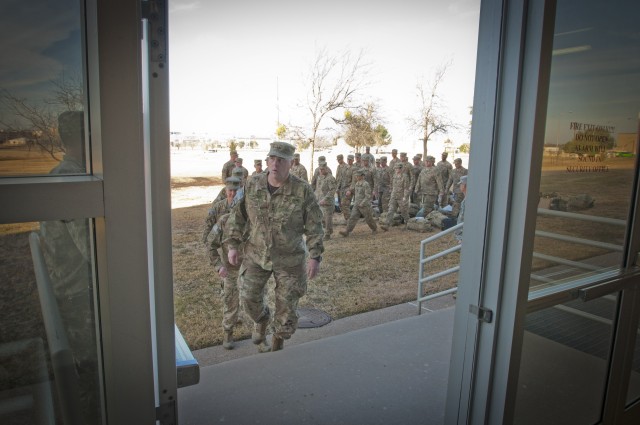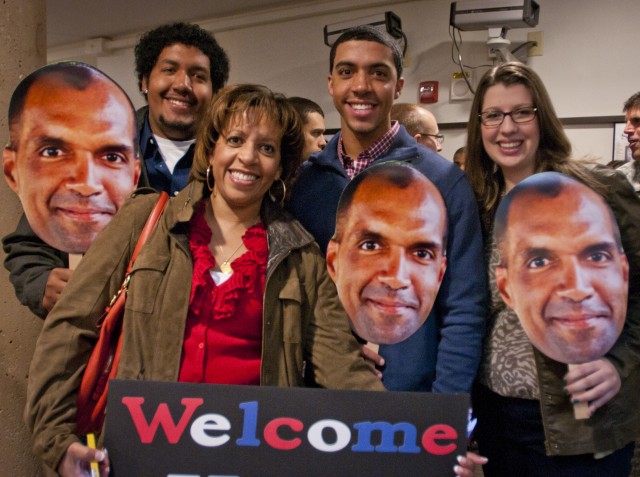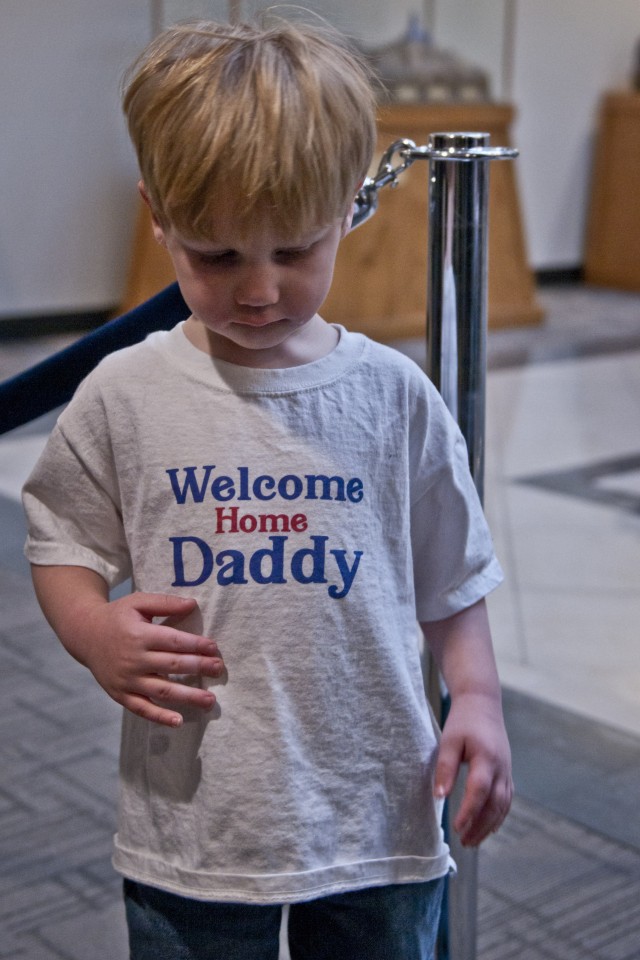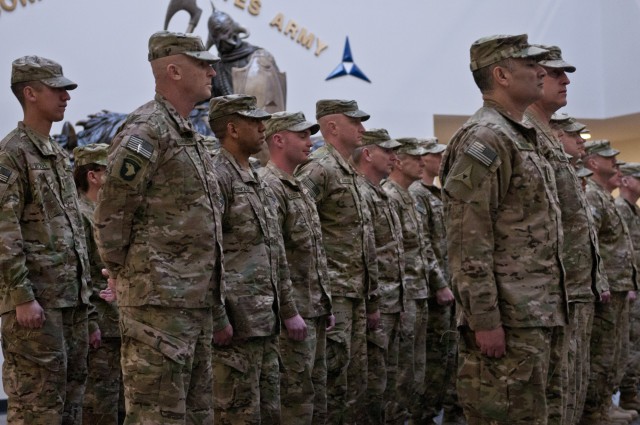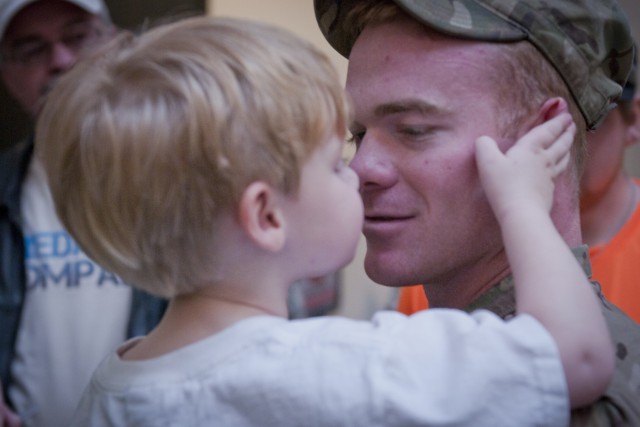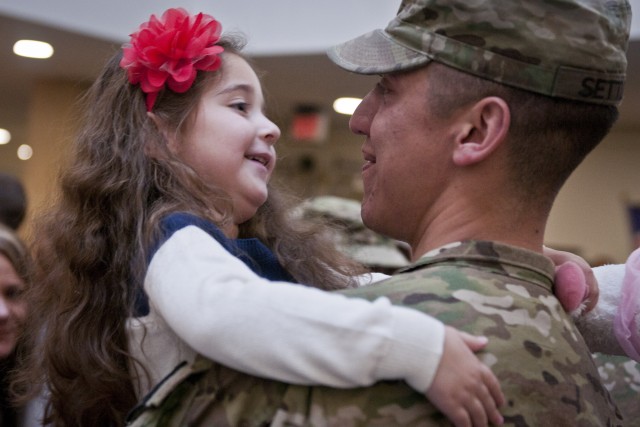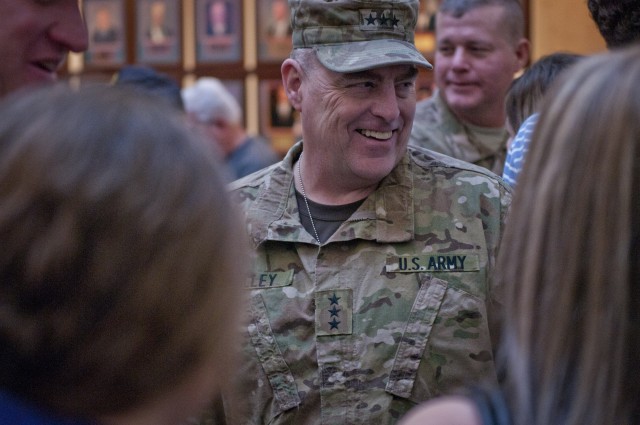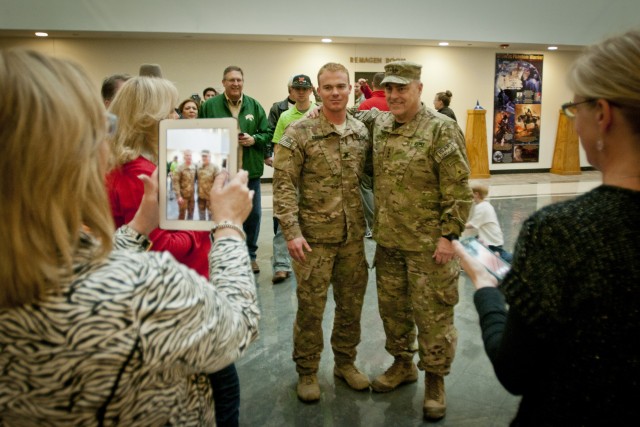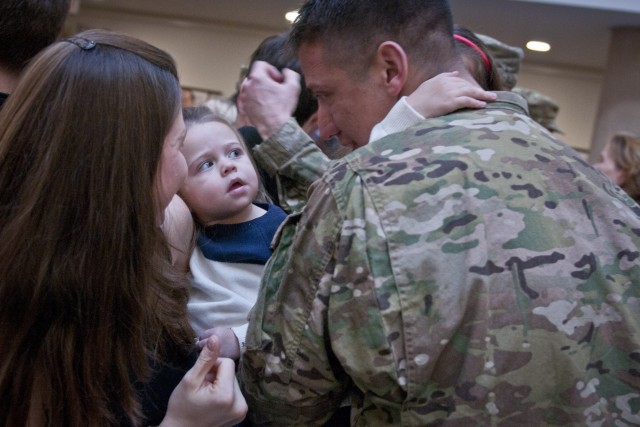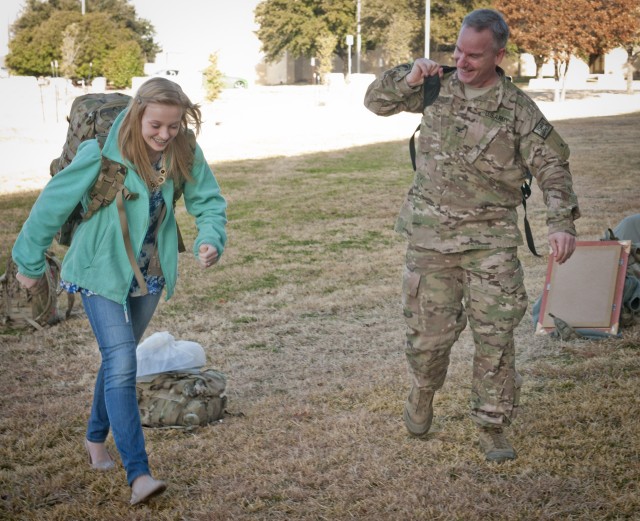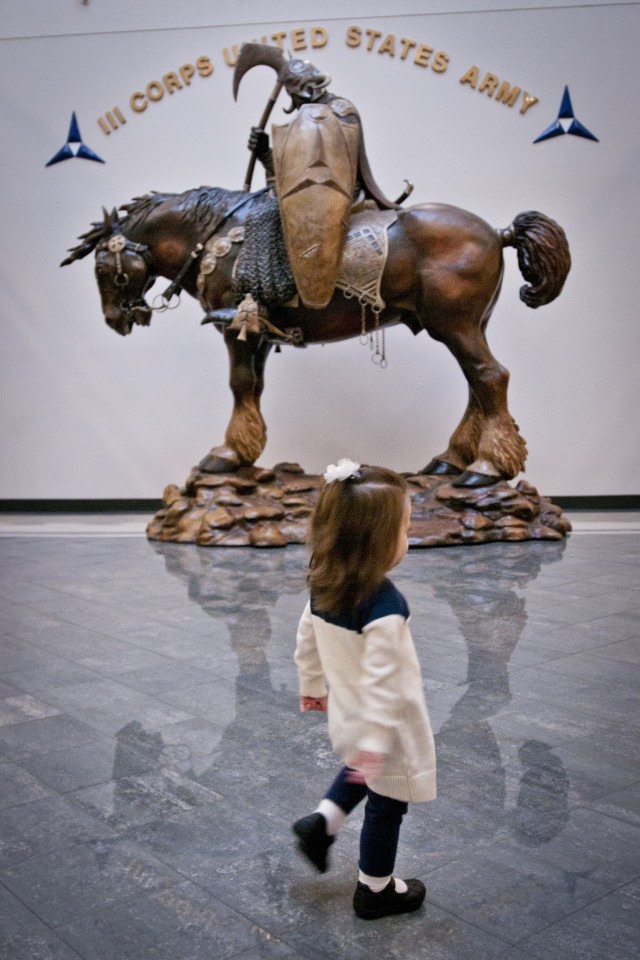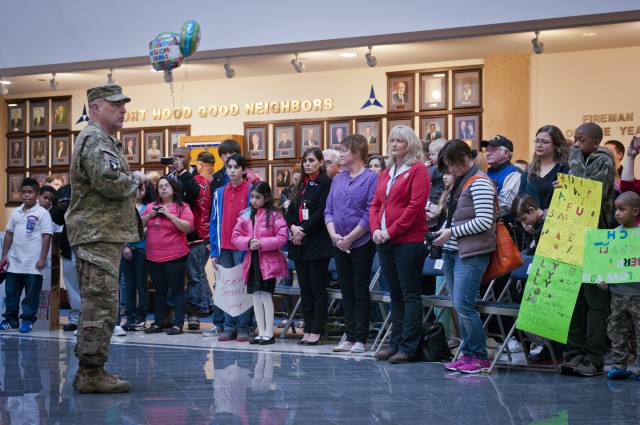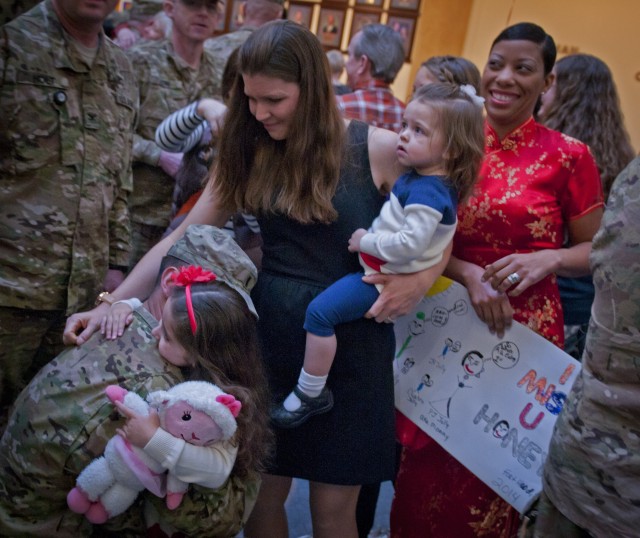 Soldiers with Headquarters and Headquarters Company, III Corps, walked into a room full of cheers, hugs and tears in the III Corps Headquarters building on Fort Hood Feb. 9 after completing a nine-month deployment in Afghanistan.
Lt. Gen. Mark Milley, the outgoing commander of ISAF Joint Command in Kabul, Afghanistan, and commanding general of III Corps and Fort Hood, led his command team into the building to an excited crowd of supporters who had been waiting anxiously for hours.
Milley said a few words to the gathering while his Soldiers waited patiently in formation, thanked them all for a job well done, and released them to their families.
Milley transfered authority of IJC Feb. 8 to Lt. Gen. Joseph Anderson, incoming commander of ISAF Joint Command and commanding general of XVIII Airborne Corps, Fort Bragg, N.C.
Milley will uncase the III Corps colors in a ceremony at 10 a.m. Feb. 12 at the III Corps headquarters.