KEEPING OUR ARMY STRONG
The strength of our nation is our Army. The strength of our Army is our Soldiers. The strength of our Soldiers is in our families. Taking care of our Soldiers, Families, and Civilians is an enduring Army priority. Decades of research demonstrate that Family readiness impacts overall Army readiness, including resilience, retention, and readiness. Army Families continually demonstrate their dedication, service, and willingness to make great sacrifices to Soldiers – long separations from loved ones, the uncertainty and demands of multiple deployments, school and job transfers, and frequent moves.
Housing
Army leaders are committed to improving housing and barracks conditions and earning back the trust of Soldiers and their Families. They are taking actions to provide quality housing to residents, changing behaviors and holding Army leadership and private housing landlords accountable. They have hired more housing inspectors to make sure homes are regularly inspected for safety hazards, identifying problems and requiring landlords to promptly address them.
Updates
The Army completed 100% barracks inspections and home visits. 100% "change of occupancy" inspections and assurance checks on life, health and safety work orders are underway. Information about Army family housing and related health issues is available through the Housing Environmental Health Response Registry.
In the past two fiscal years, the Army invested approximately $940 million on barracks.
The Army authorized 114 additional government personnel to oversee privatized housing; 113 have been hired as of Oct. 7, 2019.
The Army published new incentive Performance Management Plan and Fee Structure to improve Residential Communities Initiative (RCI) company accountability. RCI is the Army's privatized housing program in the United States. It includes seven companies who manage housing on Army installations. There are 34 RCI projects in the U.S. encompassing 49 locations.
The Army has 24-7 telephone hotlines, phone apps to track work orders and quarterly town hall meetings at every installation. For more housing information at each installation, visit the Army Housing Online User Services.
Way Ahead
The Army is planning further investments to improve single Soldier housing and barracks construction.
RCI companies committed to $500 million reinvestment in privatized Army housing.
The Army will undertake regular home inspections for safety hazards to identify mold, asbestos and peeling lead paint, among other potential hazards.
The Army is working with the other services to implement a Tenant Bill of Rights. This effort incorporates recent resident feedback and delineates options for residents and lays out responsibilities for RCI companies.
Health Care

The health and safety of our Army Family is the constant focus of the Army. The goal is to create an integrated, efficient and effective health care system so our people receive high quality health care.
Updates
On Oct. 1, the Army transferred hospitals and clinic management to the Defense Health Agency. This reorganization standardizes clinical care and administrative processes to provide better services.
To maintain clinical skills, Army medical personnel require greater opportunities to practice. The current medical manpower realignment will help address the challenge of maintaining trained and ready surgeons by ensuring a closer match in the number and skills of uniformed medical personnel to the requirements of combat forces.
The Army has several initiatives to sustain the critical war-time skills of our medical personnel, including the development of individual critical task lists (ICTLs) and the use of advanced simulation and synthetic training environments. The Army Medicine Skills Sustainment Program utilizes partnerships with civilian and Veteran Affairs healthcare systems to allow surgical teams to train and sustain their skills.
The Army Medical Readiness Assistance Program (AMRAP) assists Soldiers and families with resolving medical and health-related issues. An Ombudsman helps beneficiaries navigate the health care network and access the care they need using a 24-7 hotline.
The Army has implemented medical policies to address health concerns related to environmental hazards. The Army regularly informs housing residents about potential health impacts of environmental hazards and strategies for prevention. The Housing Environmental Health Response Registry gives residents information about environmental health hazards, assistance seeking health care and access to public health professionals.
Way Ahead
The Army is sustaining the Behavioral Health System of Care and is refining the Army Comprehensive Pain Management Program to promote successful pain management techniques.
A separate virtual health program helps Soldiers regardless of where they are located to ensure that they have access to the primary, specialty and preventive care they need.
The Army is restructuring the Warrior Care and Transition Program (WCTP) to ensure the program safeguards the humanity, dignity, and respect of wounded, ill and injured Soldiers in a more efficient manner. Results of this redesign will not impact the WCTP's status as the Army's premiere program for the care and management of all wounded, ill and injured Soldiers including Army Reserve and Army National Guard Soldiers.
Child Care

The Army provides quality, affordable child care programs and is investing in initiatives to increase child care access.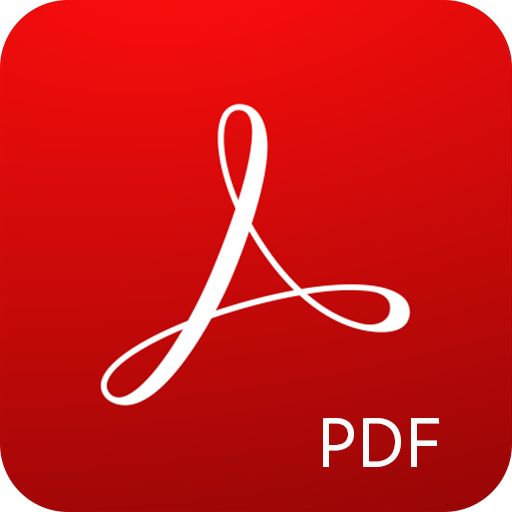 [PDF – 24kb]
Updates
From January 2018 to February 2019, the Army's on-board childcare staffing increased from 79% to 86%, increasing available childcare spaces.
The Army continues to attract and retain high quality childcare providers through improved marketing and increased incentives.
The Army expanded the number of Family Child Care (FCC) homes from 130 to 181. By the end of FY20, the Army expects to have approximately 300, which will reduce childcare wait lists.
Way Ahead
The Army is exploring locations to build three new child development centers at installations with the greatest need to reduce childcare wait lists.
The Army is addressing ways to meet the demand for hourly care by establishing Hourly Care FCC homes and working with partners like the Armed Forces YMCA for additional hourly care capacity.
The Army is initiating a "Home Child Care" pilot to explore using Fee Assistance or direct appropriated fund payments to incentivize in-home child care.
The Army is expanding the Child and Youth Employee Assistance Tool (CEAT) to expedite the transfer of CYS program assistants who are Army spouses relocating from another installation. CEAT eliminates duplicative background checks, streamlines the notification and hiring process and ensures spouses have work at their new location.
Spouse Employment

The Army is improving career and employment opportunities for military spouses through new programs and existing partnerships. With military spouses facing a 24% unemployment rate, the Army is implementing a holistic approach to helping military spouses find jobs, build careers and improve their quality of life.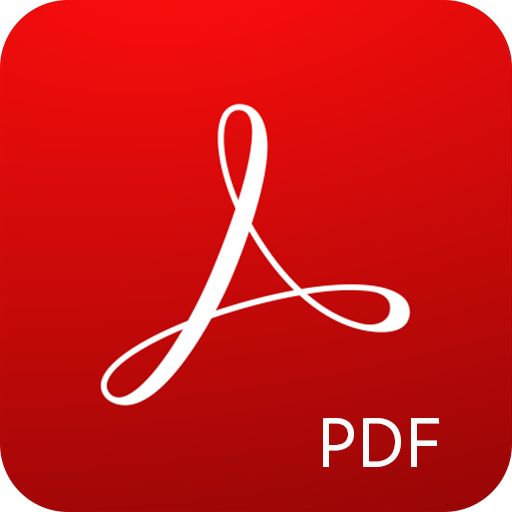 [PDF – 168kb]
[PDF – 168kb]
(Reimbursement for State Licensure and Certification Costs for the Spouse of a Soldier Arising From a Permanent Change of Station)
Updates
In December 2018, the Army updated its home-based business policy to streamline and standardize the application process and encourage growth in portable home-based businesses.
The Army is exploring direct hire authority and hiring preferences to support transferring spouses. In May 2019, the Secretary of the Army authorized up to $500 reimbursement for professional license/certification in a new state after permanent change of station, and the Army continues to publicize this to spouses. The Army also issued a directive simplifying the application process for reimbursement.
The Army is a key participant in the Military Spouse Employment Partnership, which seeks to connect military spouses with over 340 employers in the U.S. Those who have committed to recruit, hire, promote and retain military spouses in portable careers to accommodate the challenges they face with frequent relocation associated with military life.
Way Ahead
The Army continues to work with the Defense State Liaison Office to improve license reciprocity, is simplifying professional license/certification reimbursement, and is studying ways to address OCONUS employment barriers, including the use of APOs for home-based businesses.
The Army is strengthening the Army Community Service Employment Readiness Program and adding certified career counselors to the Program. By the end of FY20, the Army plans to have 80 dedicated, certified, career counselors to assist those looking for work.
The Army continues to work with DoD's Spouse Education and Career Opportunities Program that focuses on reducing the unemployment rate and wage gap between military spouses and their civilian counterparts.
PCS Moves
The Army is implementing policies and initiatives to improve and streamline relocations for Soldiers and their families to help provide a smooth transition to their new homes. The DoD's official Customer Moving Portal is Move.mil.
Updates
Moving companies are being held accountable for their services. The Army posted moving company customer satisfaction survey scores on-line for Soldier review and transparency on the Defense Personal Property System (DPS) customer page.
The Army hired 25 more quality assurance inspectors (including six military spouses) to meet the 50% in-person inspection policy ahead of the 2019 summer peak moving season. The increase of inspectors will be an enduring requirement to continually meet and/or exceed the 50% inspection policy.
The Army is updating policies and processes to ensure Soldiers have PCS orders in hand no later than 120 days from departure.
The Army is standardizing OCONUS tour lengths for first-term Soldiers, which will reduce overall turnover. ALARACT on PCS tour lengths to Japan and parts of Europe
USTRANSCOM established a 24-7 hotline to resolve moving concerns at 1-833-645-6683 or 1-833-MIL-MOVE.
The Army has increased the use of containerized shipments in CONUS from 4% to 12% to reduce the loss and/or damage to the personal property and belongings of Army Families.
Way Ahead
The Army is developing a smartphone app to ensure awareness of the movement process.
The Army is changing policies to authorize payment of dislocation allowance before families depart, which will assist with relocation expenses.
Quality of Life Improvements
Housing
Army leaders are committed to improving housing and barracks conditions and earning back the trust of Soldiers and their Families
Health Care
The health and safety of our Army Family is the constant focus of the Army
Child Care
The Army provides quality, affordable child care programs and is investing in initiatives to increase child care access.
Spouse Employment
The Army is improving career and employment opportunities for military spouses through new programs and existing partnerships
PCS Moves
The Army is implementing policies and initiatives to improve and streamline relocations for Soldiers and their families to help provide a smooth transition to their new homes