United States Army Aviation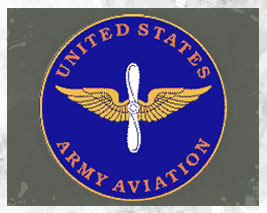 ---
Profile

Chief Warrant Officer Michael J. Durant
Chief Warrant Officer Michael J. Durant is most well known as the pilot who was captured and taken as a prisoner of war for 11 days in 1993 in Somalia after the botched raid on a Somali warlord portrayed in the 2001 film "Black Hawk Down".... MORE
---
Army Aviation
After the formation of the Air Force, the Army was left with very little in the way of aviation assets. Relegated to a support mission, a relative handful of aircrafts were used in an observation role in support of field artillery units.
Even at the tail end of World War II, the winds of change were blowing and a new rotary-wing aircraft would come into play. Unknown, at the close of World War II, is how quickly helicopters would gain prominence for a multitude of missions on a battlefield half-a-world away on the Korean peninsula.
The Korean and Vietnam Wars would ultimately prove the versatility, adaptability and capability of helicopters and many key Army leaders helped shape what is now current Army doctrine based on lessons from those wars.
Aviation became a basic branch of the Army, April 12, 1983, and today the mission of Army aviation is to find, fix and destroy any enemy through fire and maneuver and to provide combat support and combat service support in coordinated operations as an integral member of the combined arms team fully integrated within joint operational framework.
Aircraft of the Era {1983-Present}