United States Army Air Forces 1941 - 1947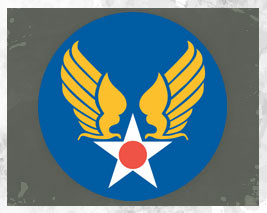 ---
Profile

Brig. Gen. Frederick E. Humphreys
Brig. Gen. Frederick E. Humphreys, who graduated from the U.S. Military Academy at West Point, N.Y., in 1906, was hand-picked by the Wright brothers to become one of the first Soldiers to fly solo.... MORE
---
Army Air Forces
The Army Air Forces was formed in 1941, from the Army Air Corps, in response to the growing structure and mission that Army aviators were playing and the need for a more independent command structure. When created, several other nations had already adopted independent air forces but the United States made the decision to leave aviators as a part of the Army.
The Army Air Forces was born in one of the biggest steps toward an independent Air Force. With the threat of war looming, the aviation branch underwent a massive reorganization and the Army Air Forces was given control over all of Army aviation under the direct orders of then-Chief of Staff Gen. George C. Marshall.
At the Air Corps' height, it had more than 2.4 million people and 80,000 aircraft in service and flew more than 2.3 million missions during World War II.
Eventually becoming the Air Force in 1947, many of the pilots and missions of the Army Air Forces moved to the newly formed branch of service.
The Army was left with a handful of pilots and planes flying observation missions for field artillery units, but this would be short-lived as a new and revolutionary concept in aviation would change modern combat forever.
Aircraft of the Era {1941 - 1947}