United States Army Air Corps 1926 - 1941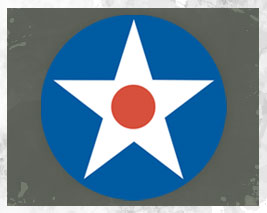 ---
Profile

Brig. Gen. Frederick E. Humphreys
Brig. Gen. Frederick E. Humphreys, who graduated from the U.S. Military Academy at West Point, N.Y., in 1906, was hand-picked by the Wright brothers to become one of the first Soldiers to fly solo.... MORE
---
Army Air Corps
In the first major step toward an independent Air Force, the Army Air Service was re-designated, July 2, 1926, as advocates of air power fought for a separate branch under the Department of Defense, and others fought to keep the aviation assets within the Army command structure.
During this time, the primary mission of aviators was still to support troops on the ground and aviation assets still reported to ground forces commanders and not the Air Corps. The Air Corps staff was solely responsible for overseeing procurement, maintenance, supply and training.
The Air Corps also sought to grow the ranks of aviators and aircraft but never saw this to fruition because of a lack of funding during the Great Depression.
Although the Army Air Forces took the lead from the Army Air Corps in 1941, the Army Air Corps played a combat role in the Army and was not dissolved until 1947 - with the creation of the Air Force.
Aircraft of the Era {1926 - 1941}