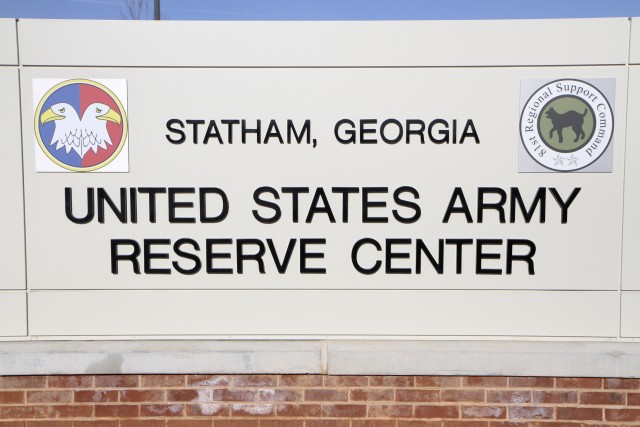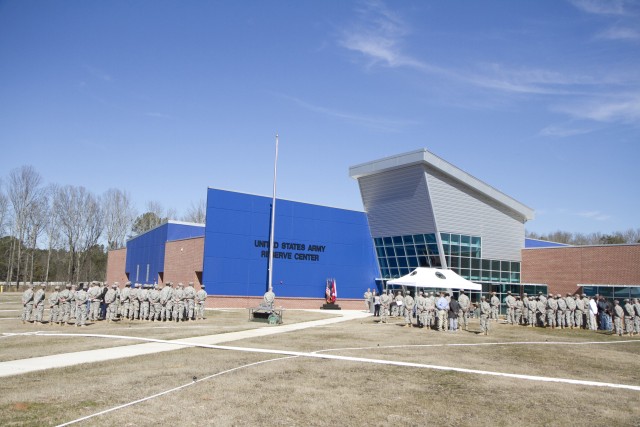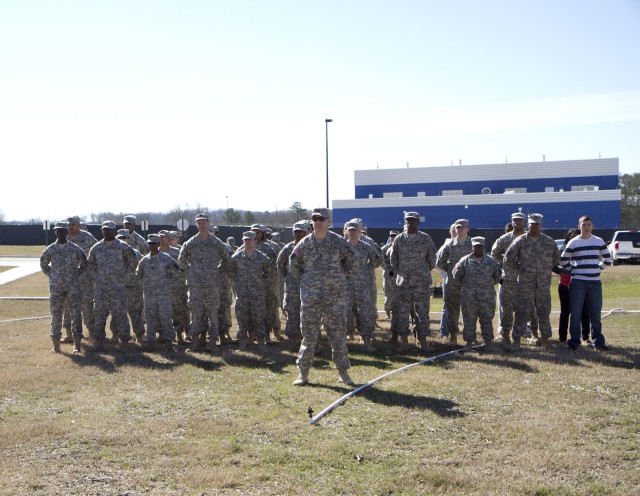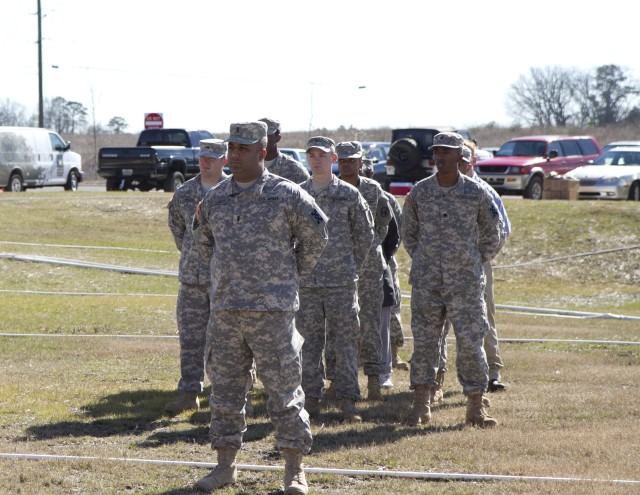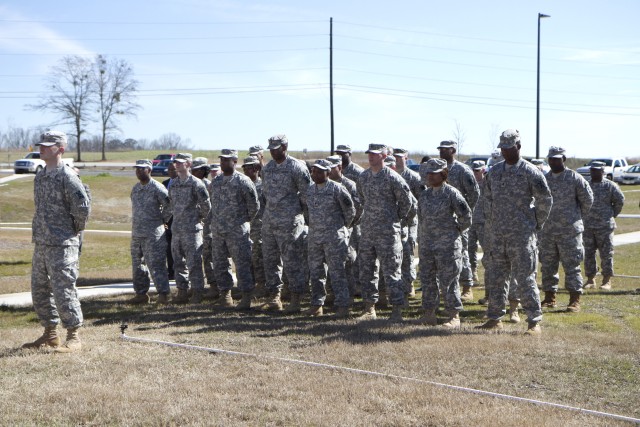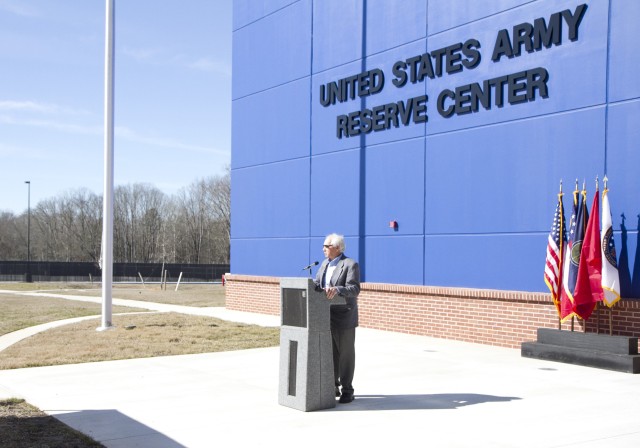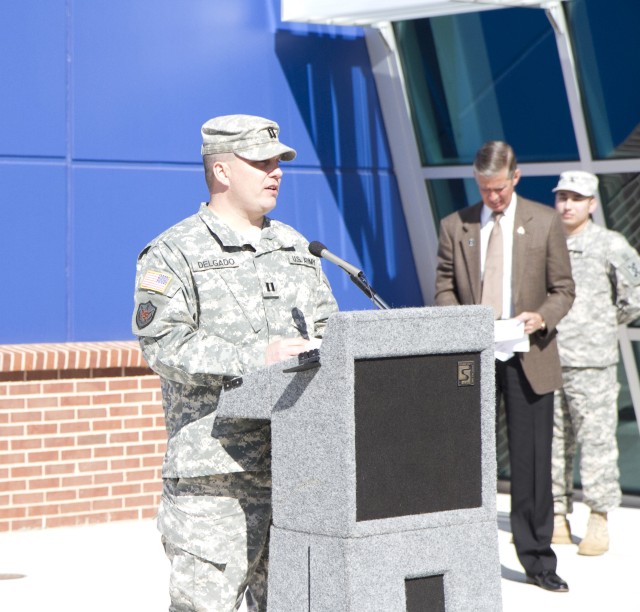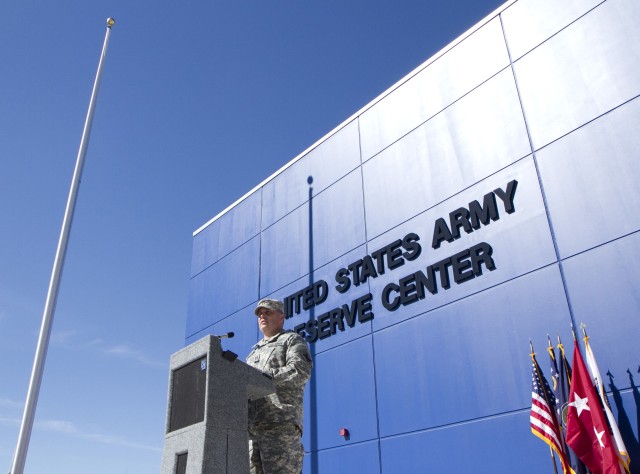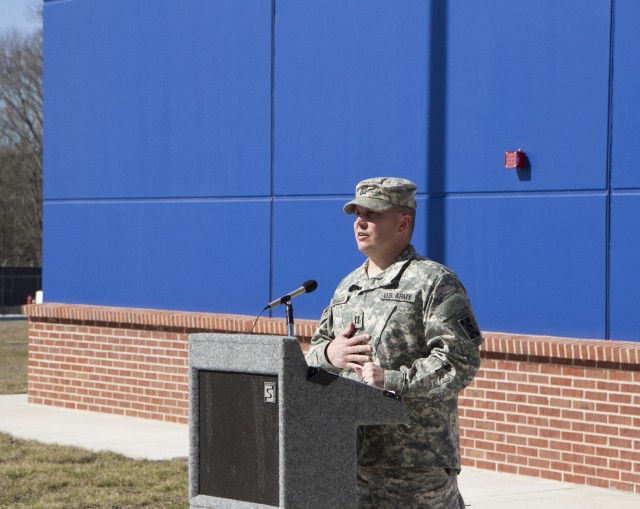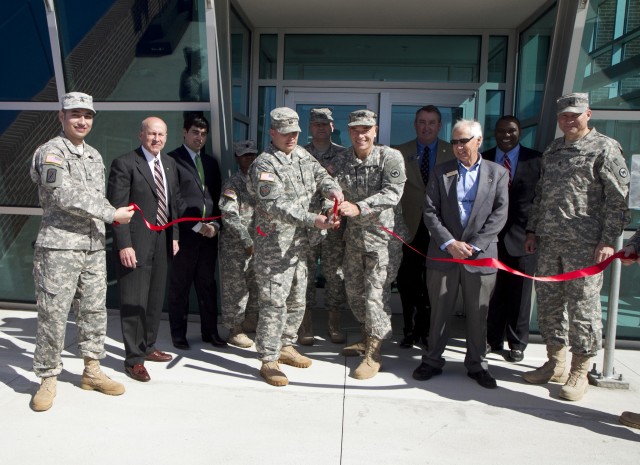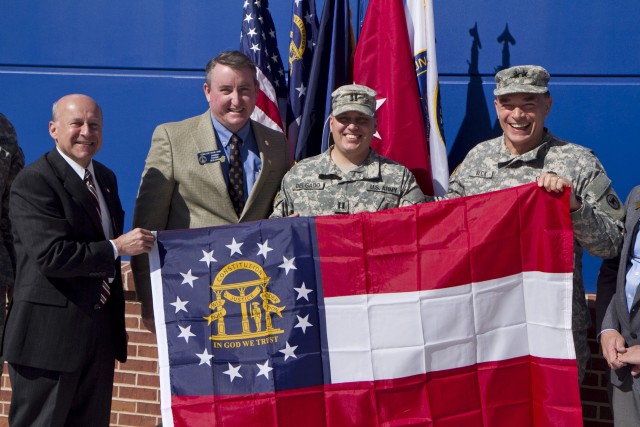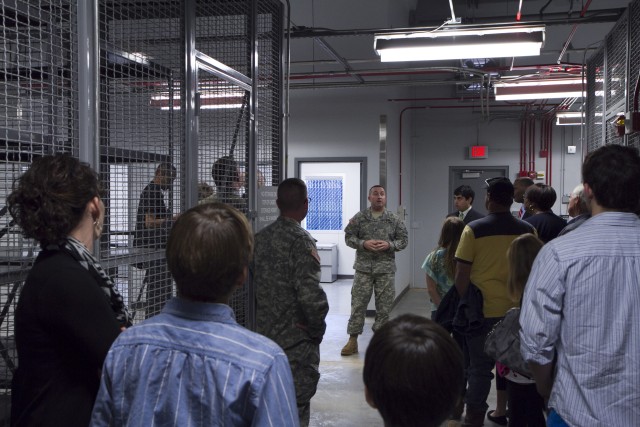 STATHAM, Ga. -- The 81st Regional Support Command hosted a ribbon cutting ceremony for a new Army Reserve Center in Statham, Ga., on February 9, 2013.
This $11 million, 52,393 sq. ft. facility includes a 42,632 sq. ft. Reserve Center, a 7,361 sq. ft. maintenance facility, described as a mechanic's dream, and a 2,400 sq. ft. storage building and will house four reserve units; the 228th Truck Company, 939th Cargo Transfer Company and the 514th and 525th Trailer Transfer Detachments.
81st RSC commander Maj. Gen. Gill Beck welcomed the Soldiers of the units and thanked them for their service. "We are in the presence of some great heroes," he said. "Many of them wear a combat patch indicating that they have served in Iraq or Afghanistan, but all of them wear the uniform of the U.S. Army and reflect dedication that each of these Soldiers have made to our nation." Beck talked about the strength of the Soldier being the family and thanked the many family members present at the ceremony for showing their support for the troops who would soon occupy the new building. "I am very, very encouraged by what I see today with these Soldiers and their commitment to our nation and the community's commitment to them."
"I look at this building," said Army Reserve Ambassador Alan Bell, "this really speaks to the fruits of our labor that the Army Reserve has put in to this country since 9-11. We have really gone to the mat since this war started. The way we repay you [the Soldiers] is through our facilities, giving you places that you feel proud to come to and serve."
Statham Mayor Robert Bridges also welcomed the troops saying, "I can't think of any better honor than to have the Army Reserve Center here in Statham."
As of August 2012, there were only about 30 Soldiers attending battle assembly at the Athens location. There were over 100 in formation at the ceremony representing the four units that will eventually number approximately 370 in total.
"The Soldiers have always heard that we're getting a new building," said Capt. David Delgado, Jr., commander of the 228th. "At times I don't think they actually believed me, but what a wonderful facility it is, something truly for these Soldiers to be proud of. This building represents what they deserve."
The new facility will replace the aging center in Athens where the new units were formed in mid-2012.