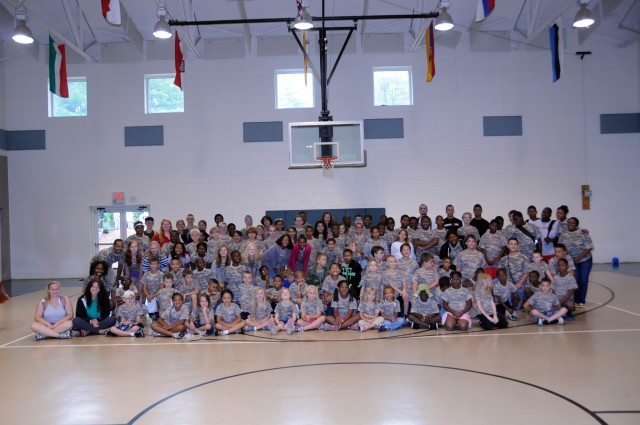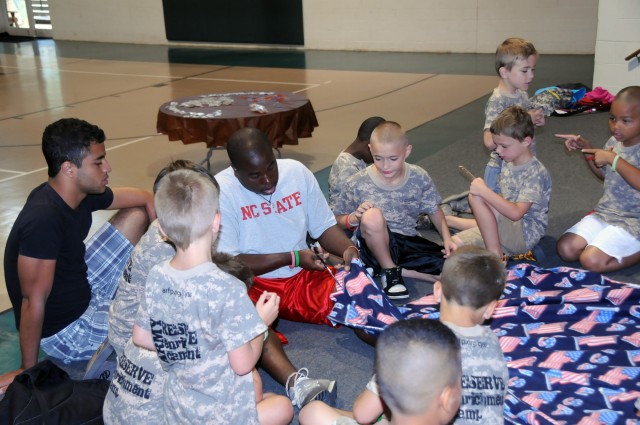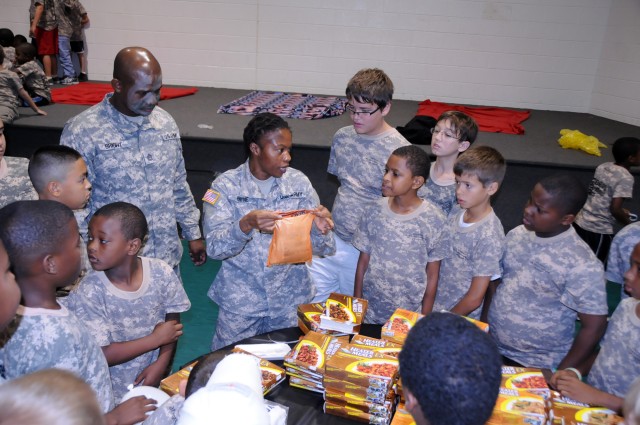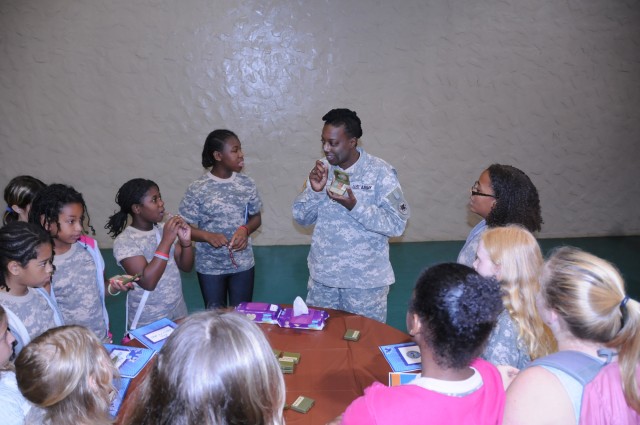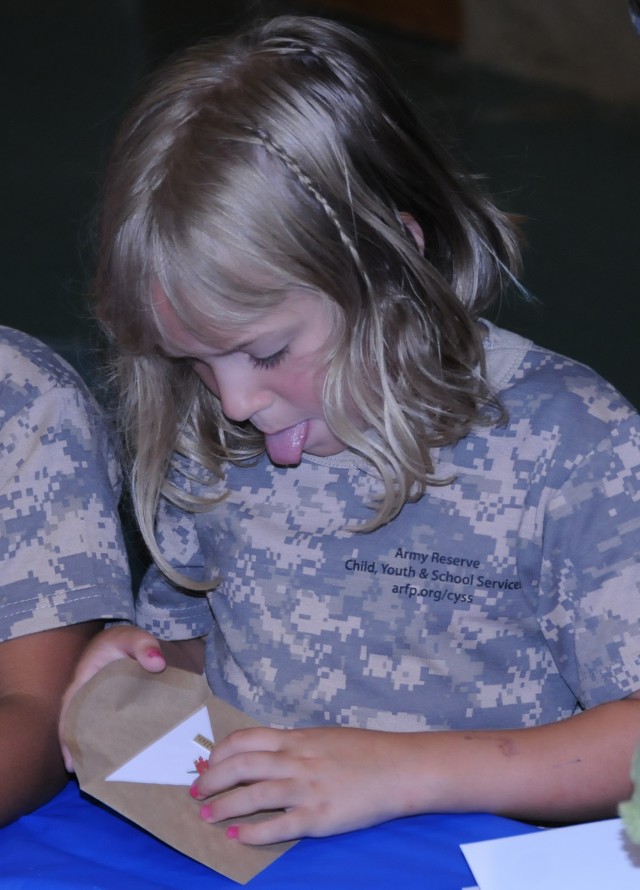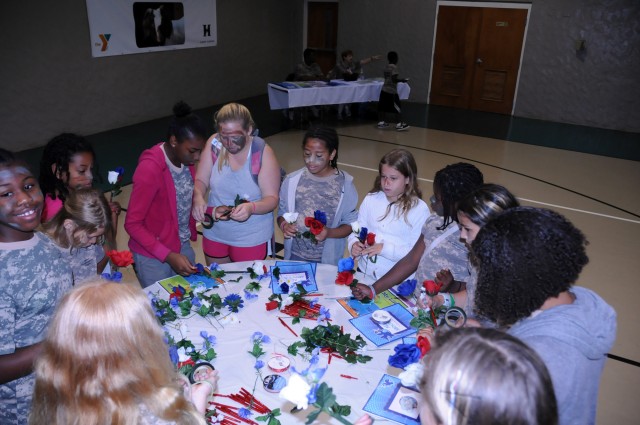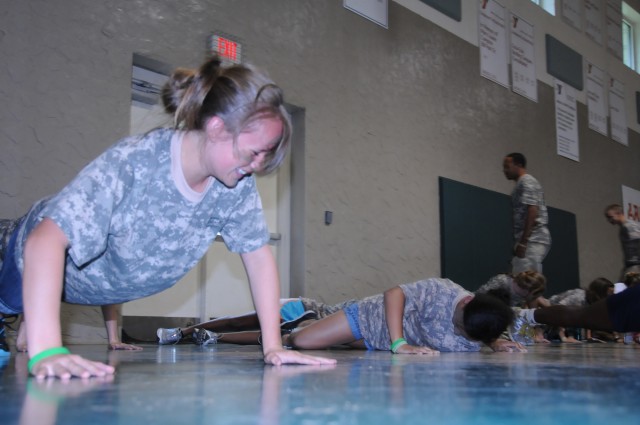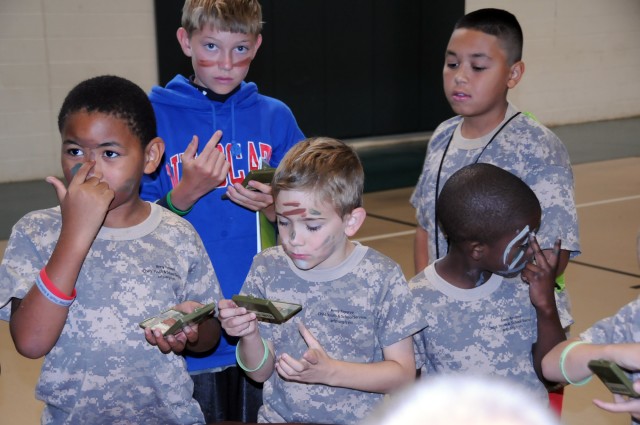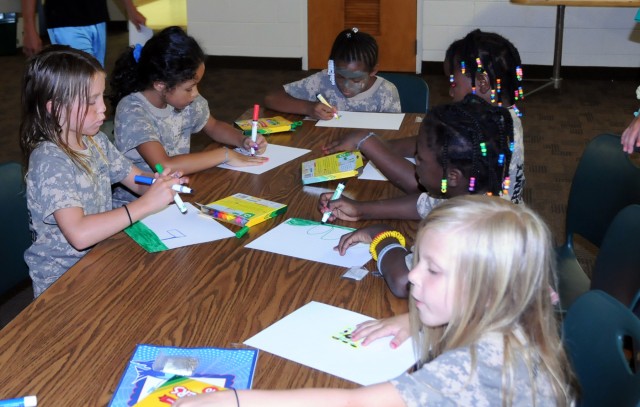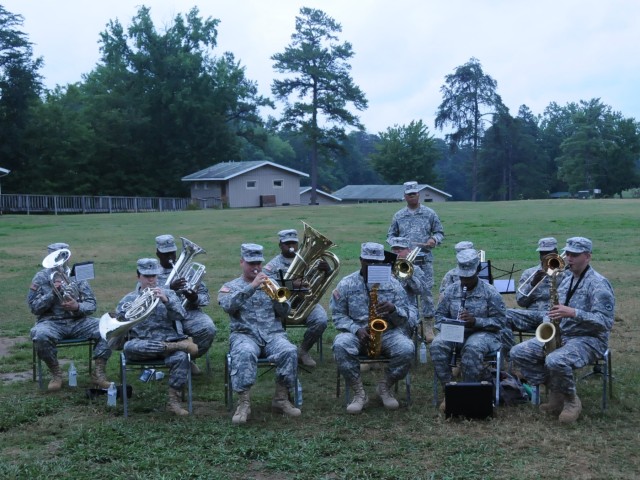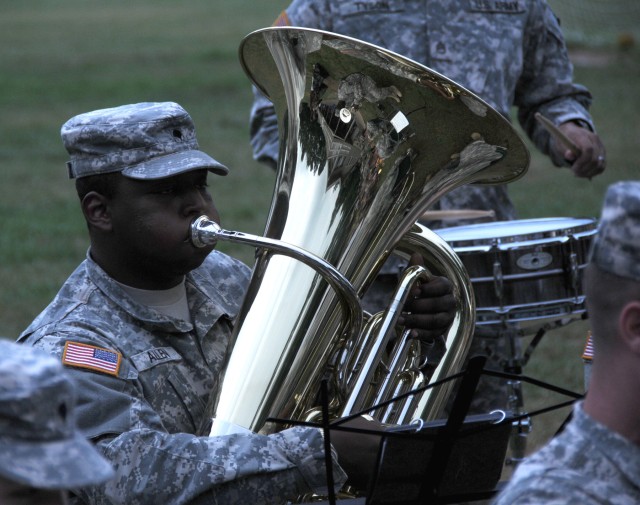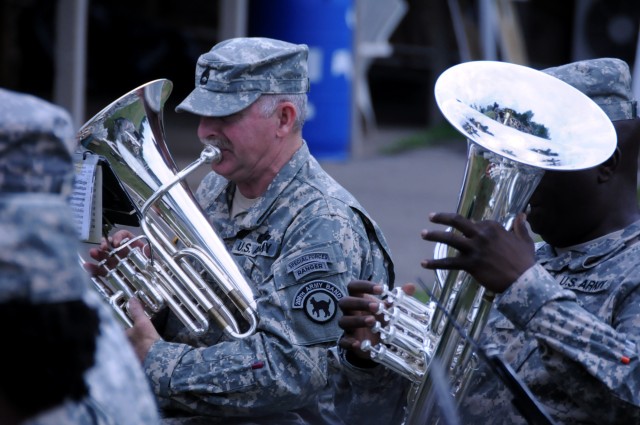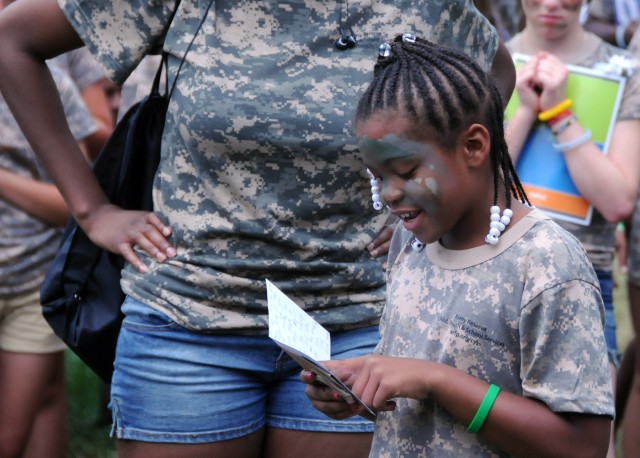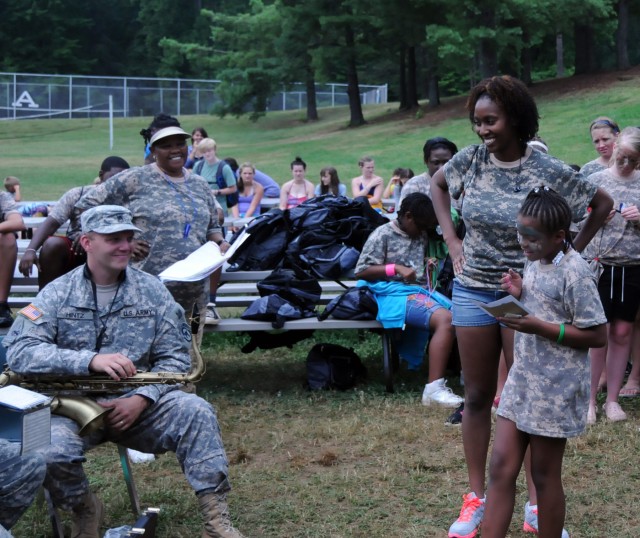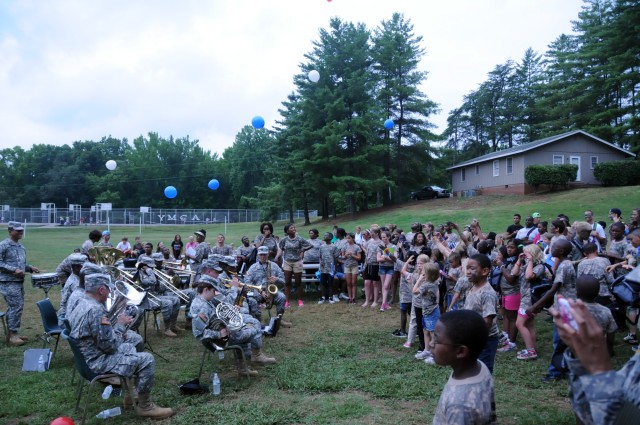 KING, N.C. -- During the week of July 8-13, the Army Reserve Child, Youth and School Services, CYSS, held their annual Enrichment Camp in conjunction with the YMCA at Camp Hanes.
Of the 200 children who spent the week there, about half were children of Army Reserve Soldiers, according to Christy Burns the chief of Family Programs for the 81st Regional Support Command. The other half were from all around the state and not affiliated with the military.
On Wednesday the 11th, there was a Military Day, designed to build resilience and to support positive self-esteem and emotional well-being in military children as well as an opportunity to educate the community in general about the many aspects of the military lifestyle.
Activities included Army heater meal tasting, camo experience where the children learned how to apply camouflage face paint, presentation of colors by NCOs of the 108th Training Command, a static vehicle display, physical training and a mini concert by the 208th Army Band.
"Our goal was to provide a day of activities that would assist both military and non-military children in embracing and celebrating military heritage," said Jennifer Stevens, CYSS specialist. "Military Day plays a big part in providing an opportunity for the children to interact with each other while increasing their knowledge and appreciation of military procedures and protocols."
Related Links:
Special day celebrates military heritage at youth enrichment camp