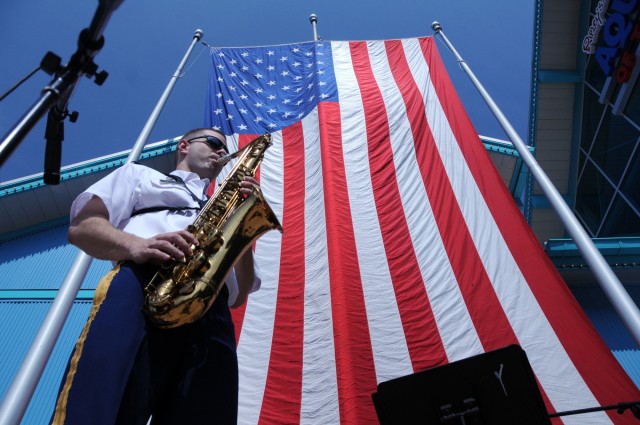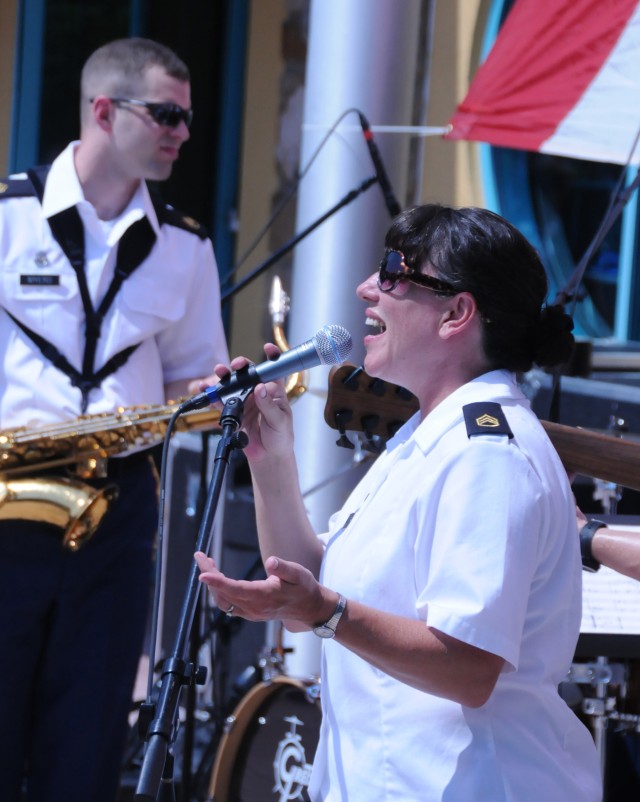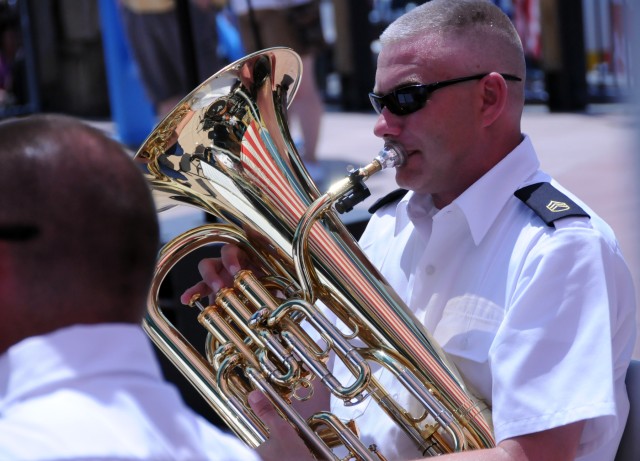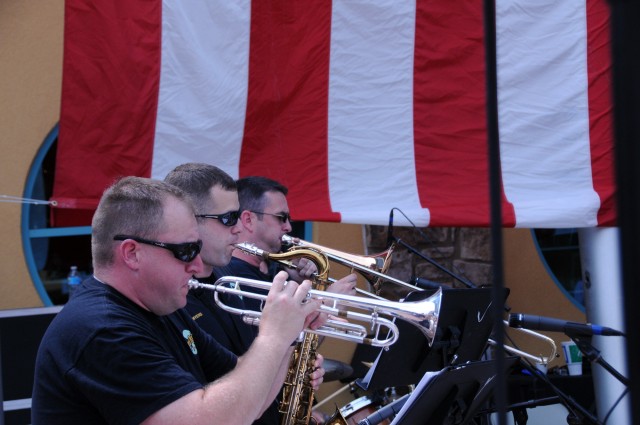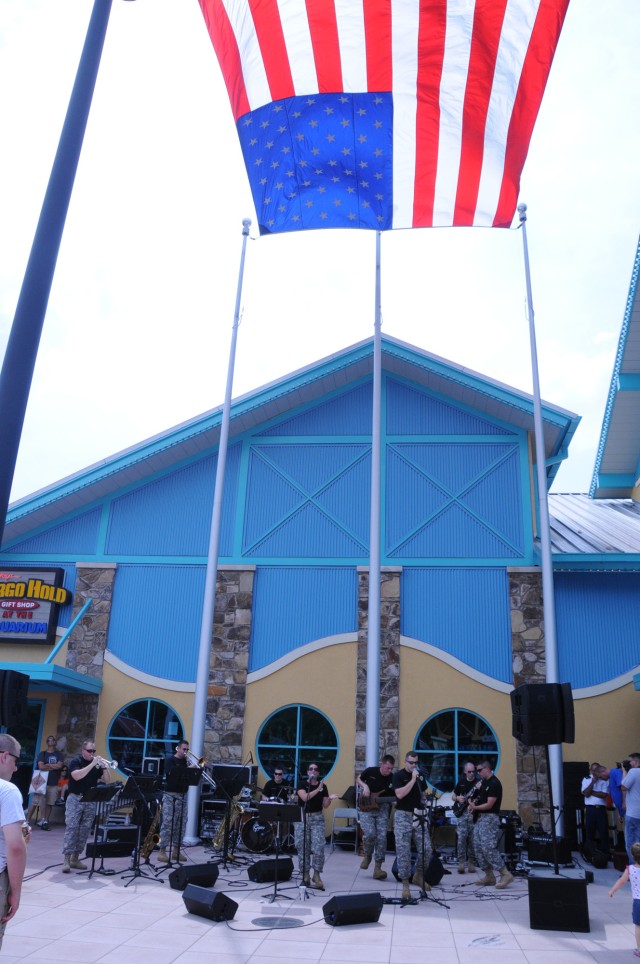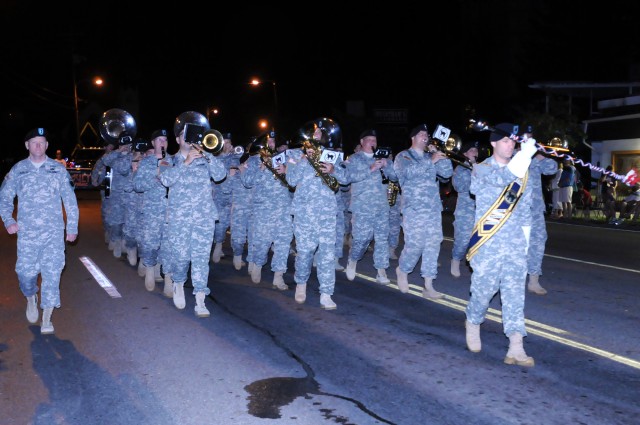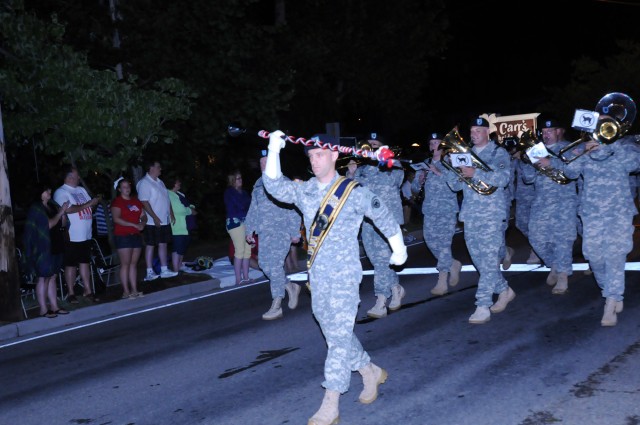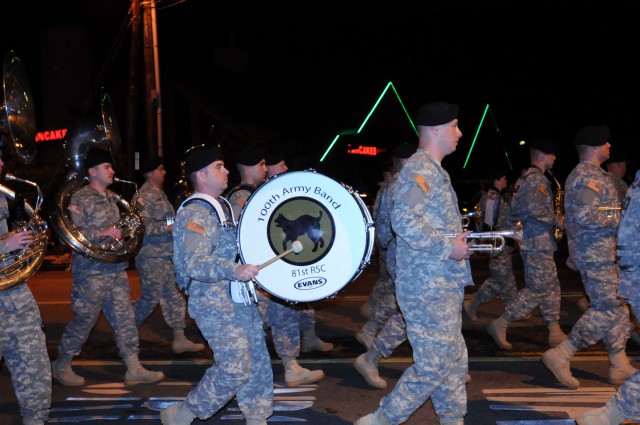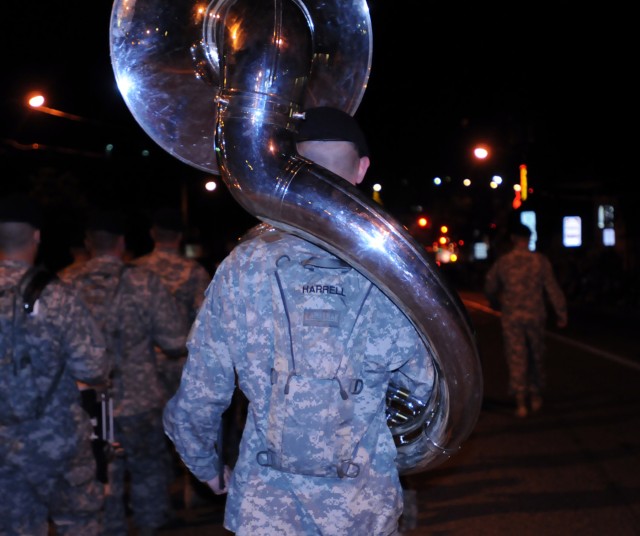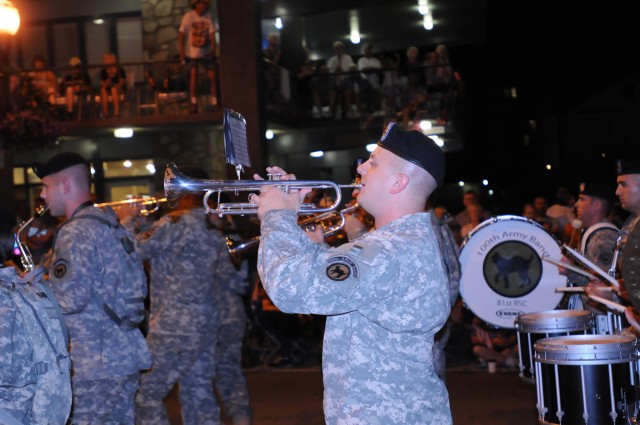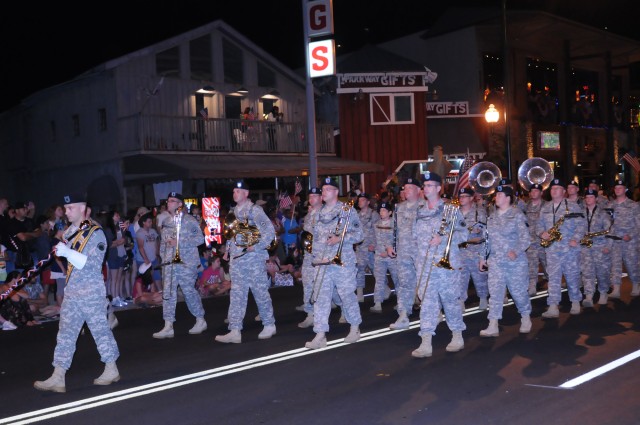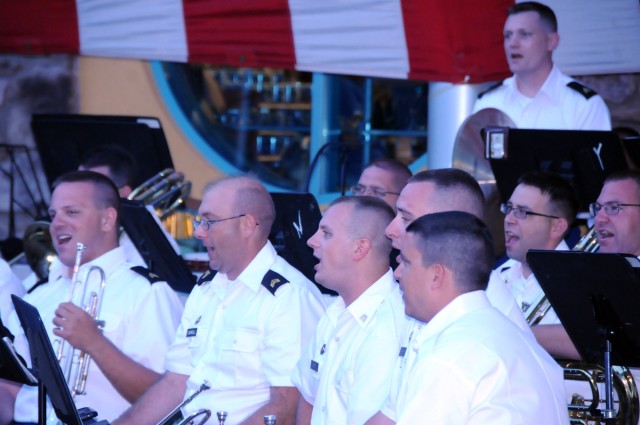 GATLINBURG, Tenn. -- As a full moon rose over the city of Gatlinburg, Tennessee, the first of the nation's Fourth of July festivities kicked off at 12 a.m. with the 100th Army Band from Fort Knox, Ky., leading the marching units.
Gatlinburg is known for being the first city in the U.S. to start the Independence Day celebrations by holding its annual parade at the stroke of midnight. The 100th was there not only to march in the 37th Annual Midnight Parade, but also to perform during the day of the 3rd, in front of the city's aquarium. The musical performance teams, the Brass Quintet, Jazz Band and the Rock Band known as Hard Knox, performed played from about 10:30 a.m. until about 4:30 p.m. in temperatures that topped out at 94 degrees.
The city's website seemed to boast the 100th on their events page, referring to them as "Soldiers first, musicians second," that performs "high-quality, professional musical entertainment."
"This will be one of the most patriotic and colorful midnight parades that the City of Gatlinburg has ever produced," said Special Events Manager George Hawkins before the event. "We are very excited about the entire weekend of events, which will include a two-day festival highlighting our armed services." Hawkins organized the first Gatlinburg Fourth of July parade in 1976 in celebration of America's Bicentennial.
In a city where the population is just shy of 4,000, upwards of 100,000 were on hand for the midnight parade, applauding and cheering for the 100th Army Band and other marchers and floats, one of which included some of the surviving members of the Tuskegee Airmen. On the evening of the 4th, the full band performed a concert to a standing ovation which led into the traditional fireworks display.
"The City of Gatlinburg is a great place to perform," said the unit First Sgt. Matt Labarbara. "They're always very supportive of us and we're glad to be here."