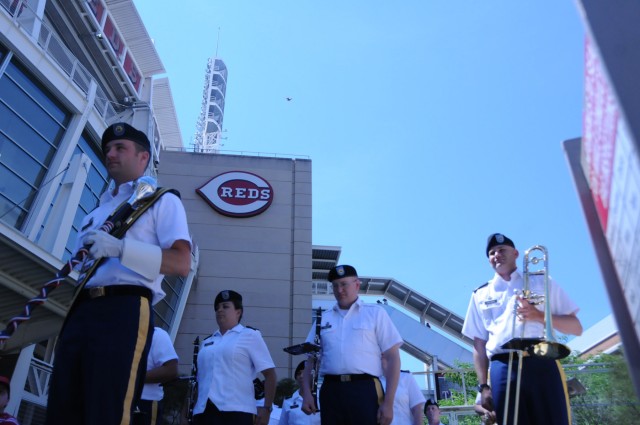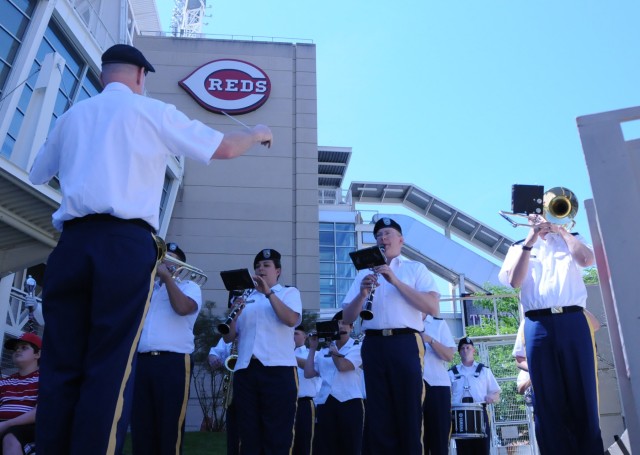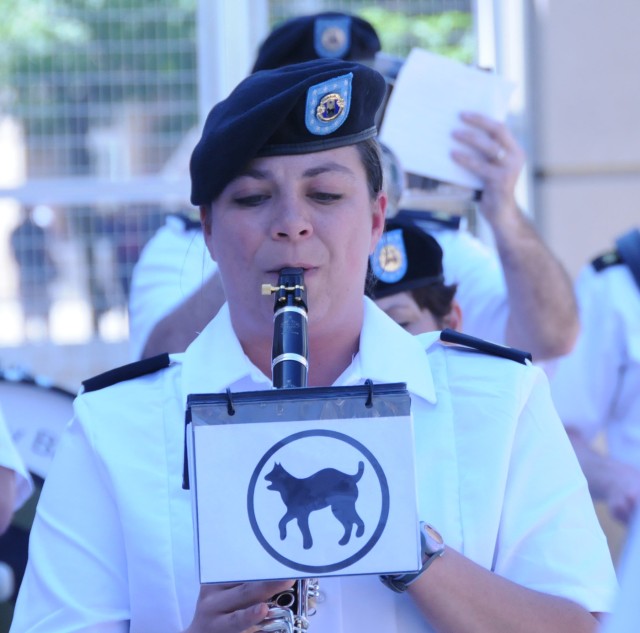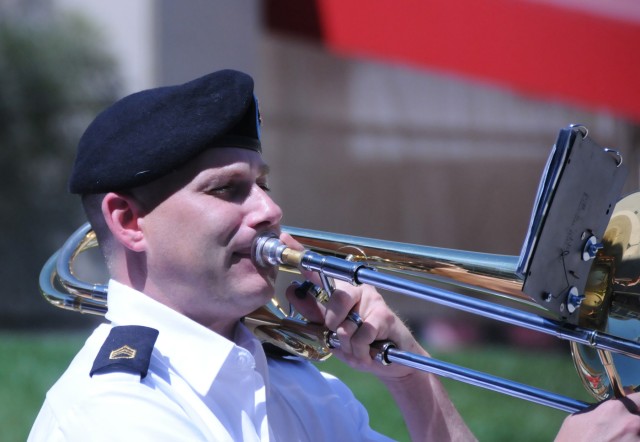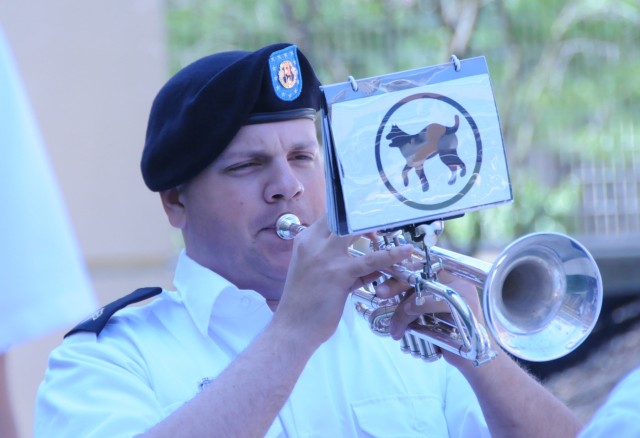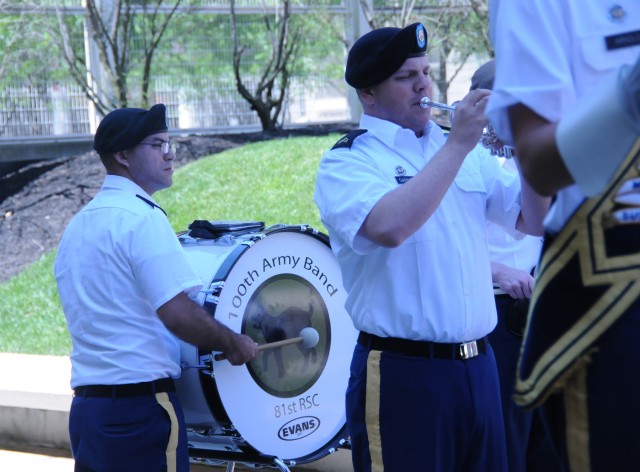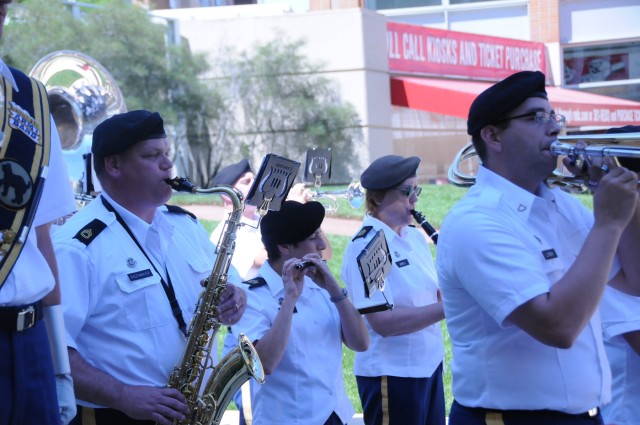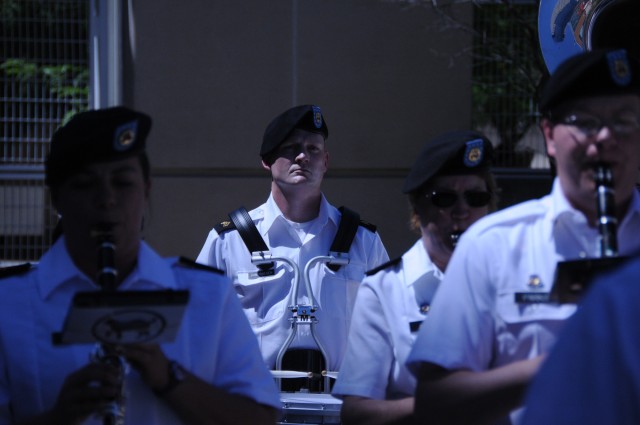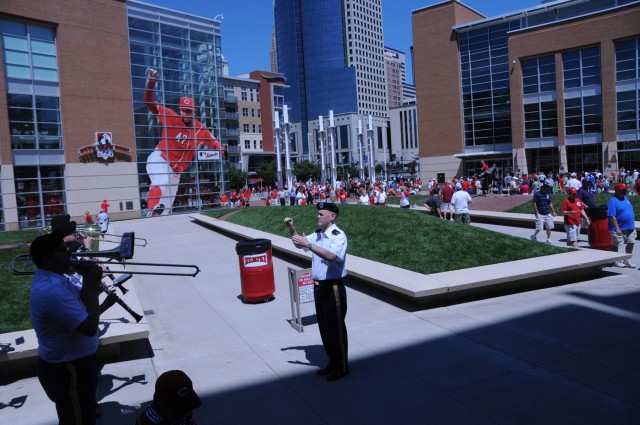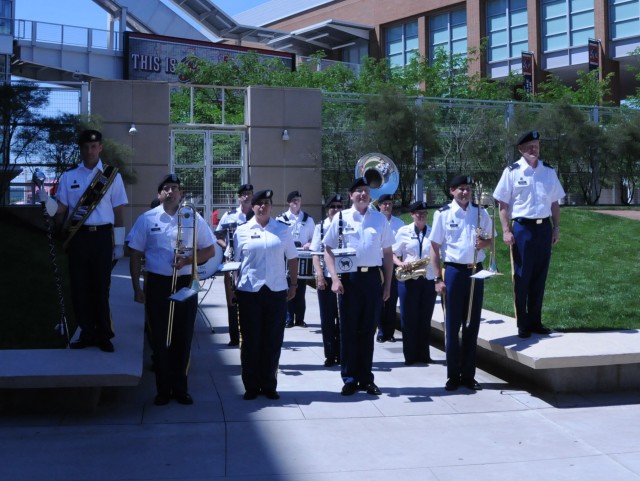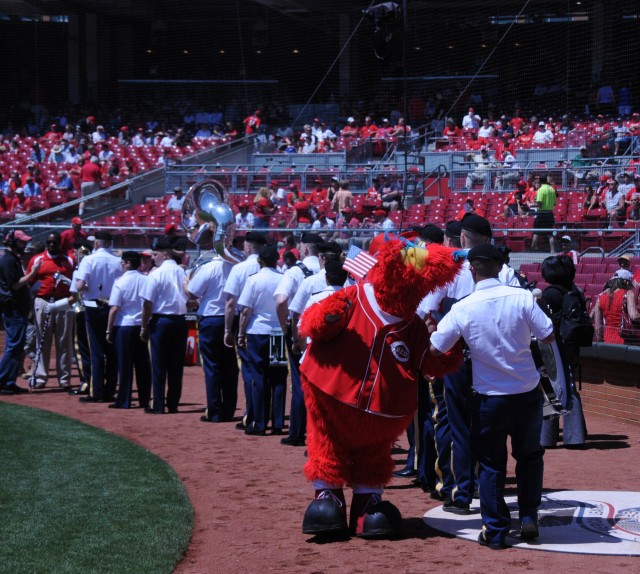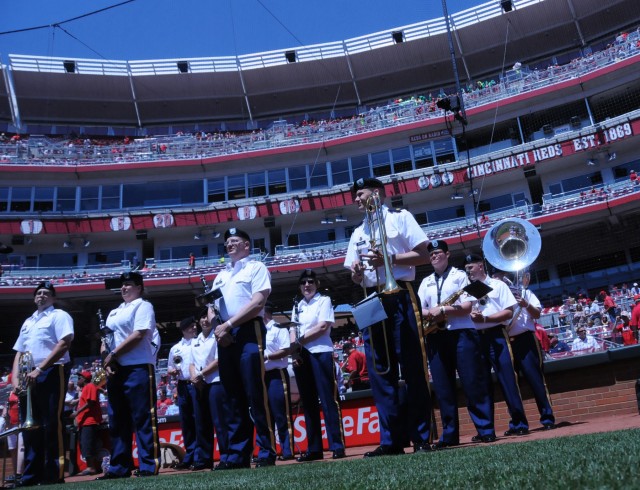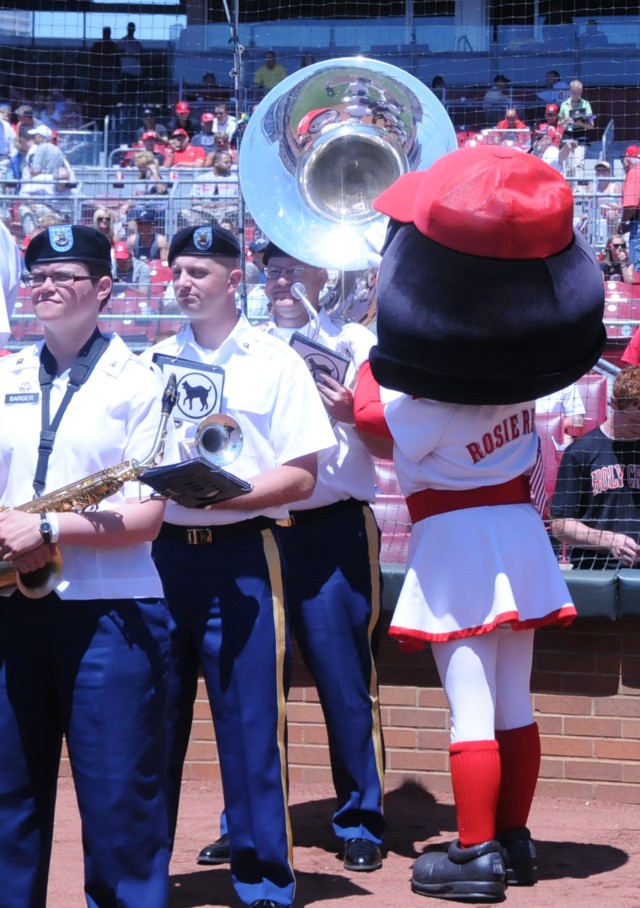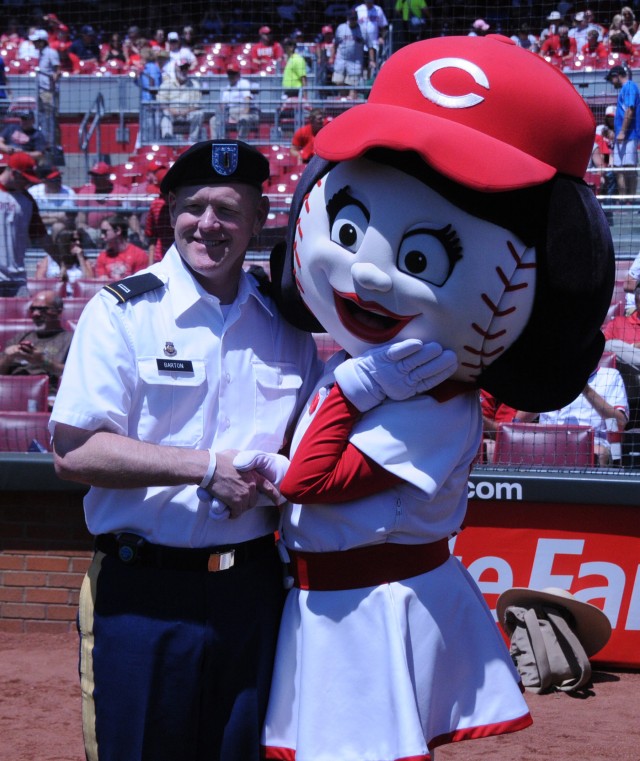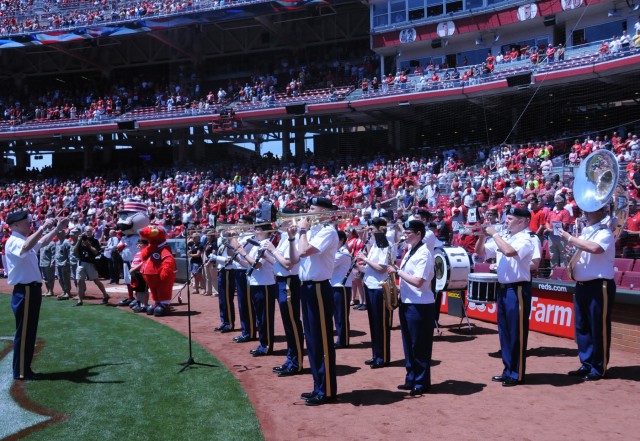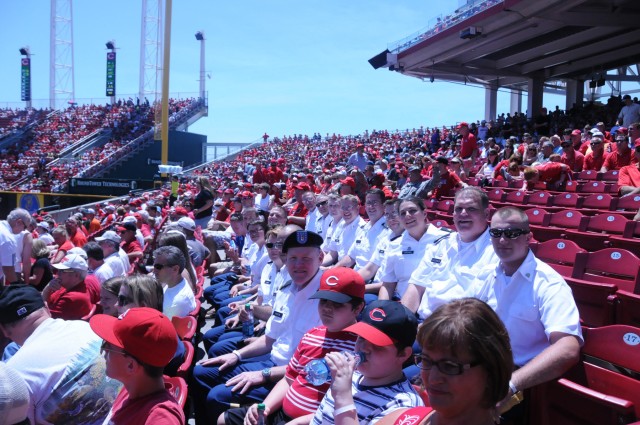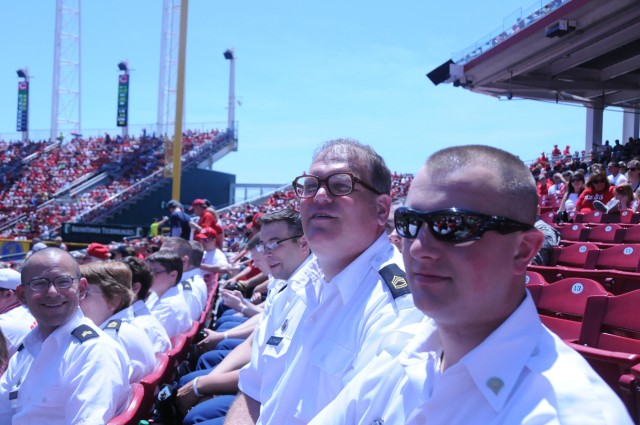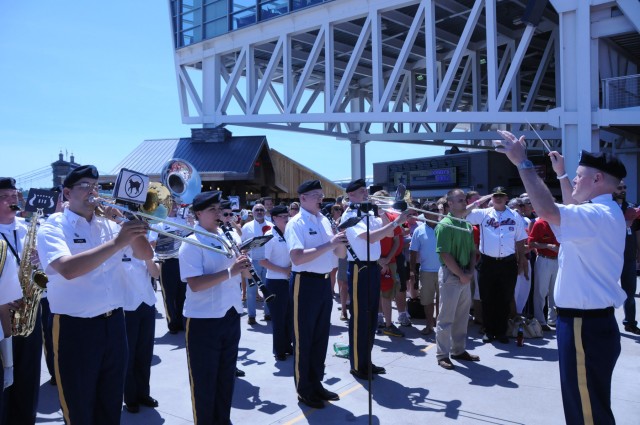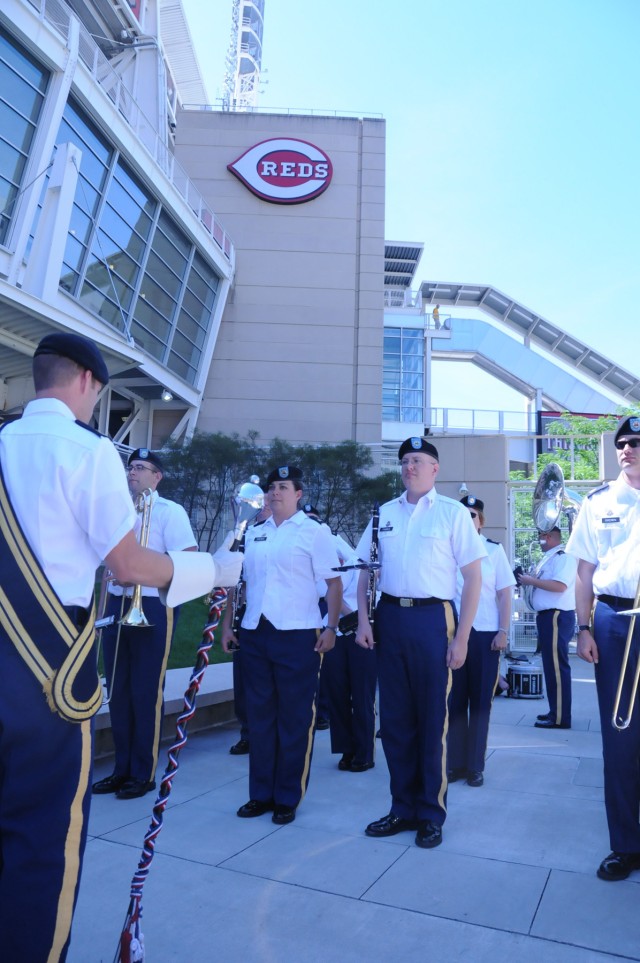 CINCINNATI, OHIO - The 100th Army Band from Fort Knox, Ky. traveled to Cincinnati, Ohio to perform on Flag Day, June 14.
As fans streamed into the Great American Ball Park, the band played just outside the stadium. Before the ceremonial first pitch and the umpire calling "play ball," they played the National Anthem.
During the seventh inning stretch, they played God Bless America much to the enjoyment of the approximately 30,000 spectators.
Related Links: