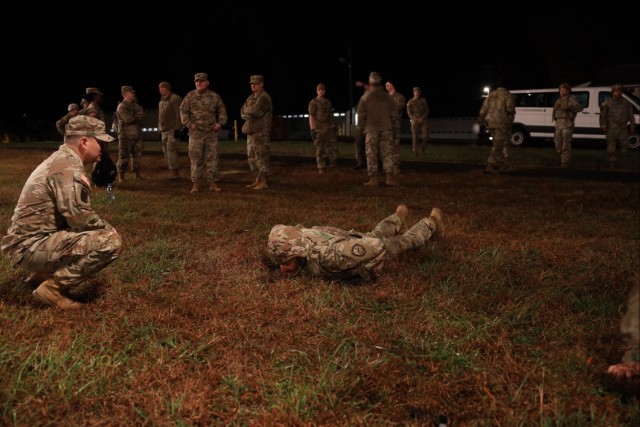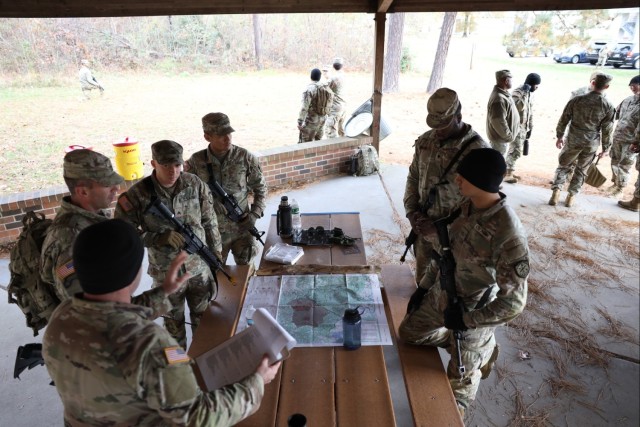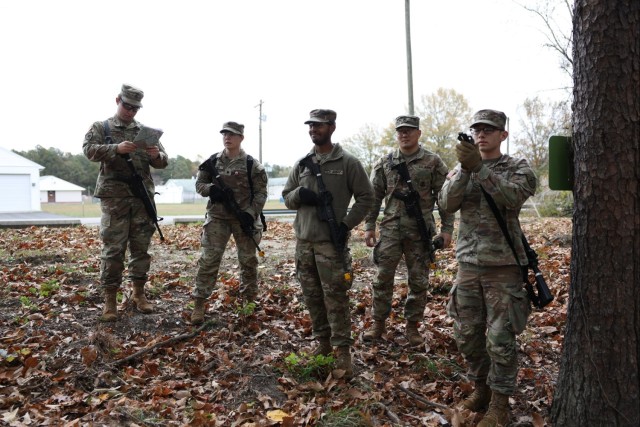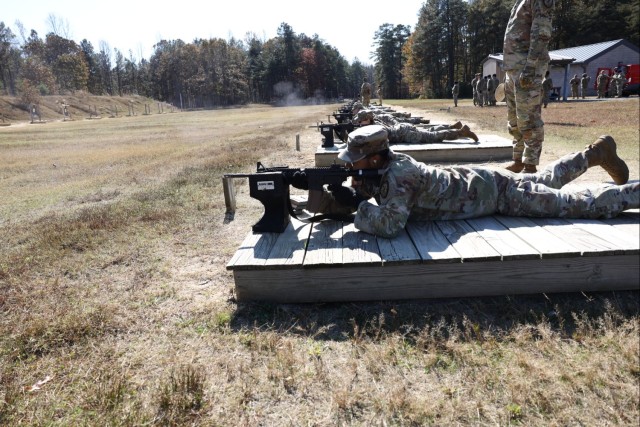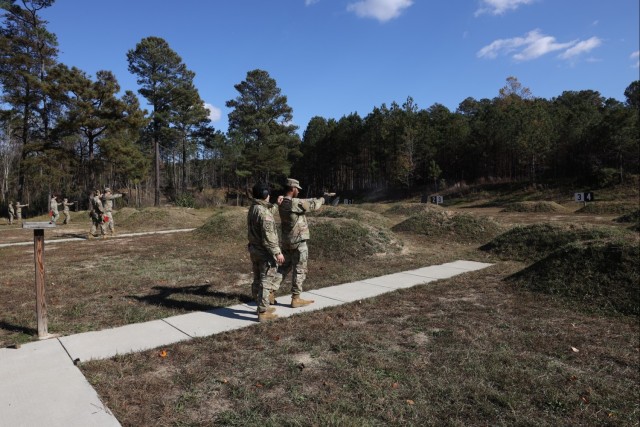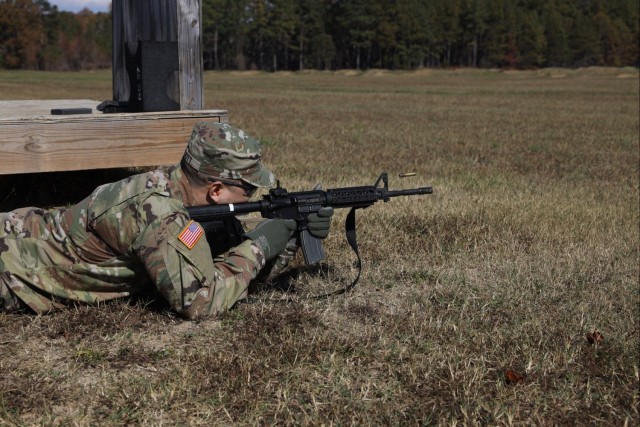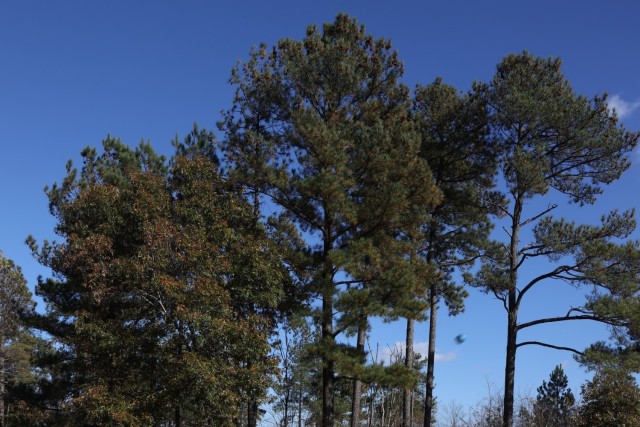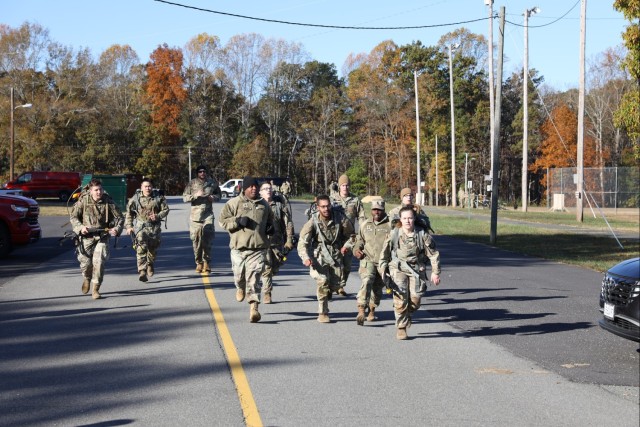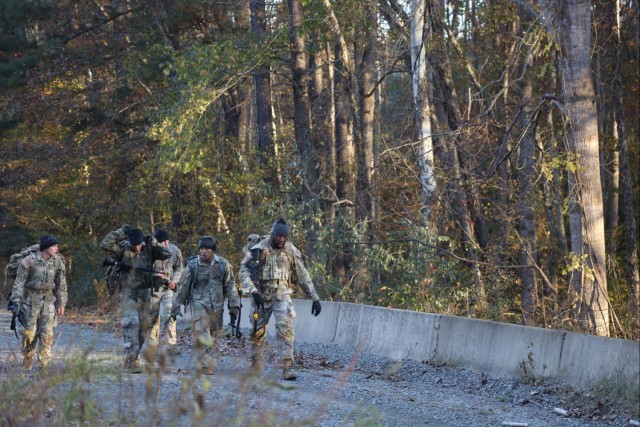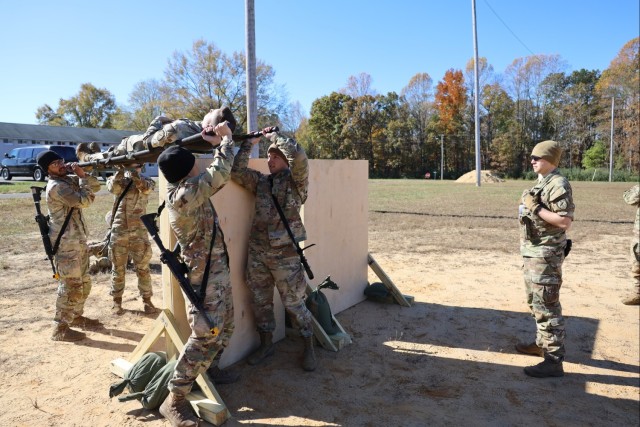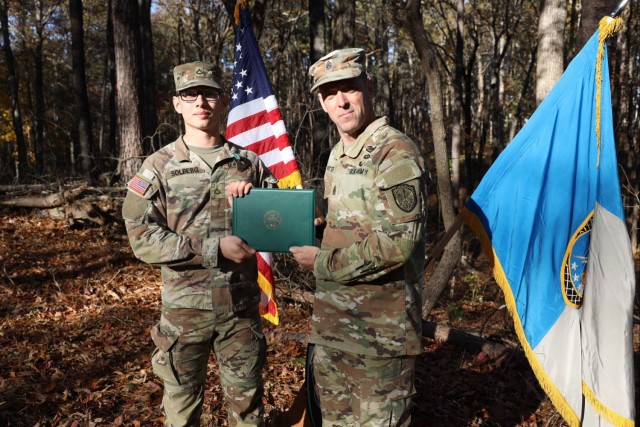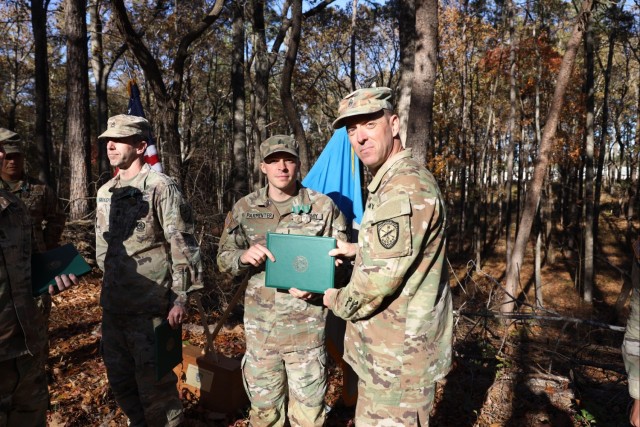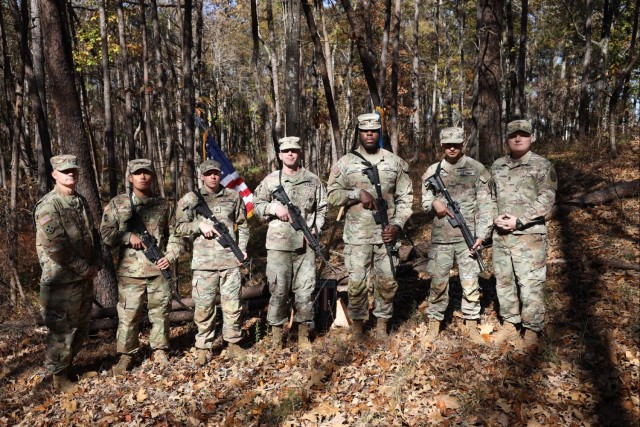 Praetorian Best Squad, Soldier of the Year and NCO of the Year
FORT WALKER, Va. – Soldiers representing the 781st and 782d Military Intelligence Battalions competed in the 780th MI Brigade (Cyber) Best Squad Competition here, October 31 through November 2.
According to the U.S. Army's official Best Squad Competition (BSC) website, the most influential level of leadership is at the Squad. "Squad" extends beyond a traditional infantry squad to any small-unit group of Soldiers, connected by a squad leader, who has the most direct impact on their lives. Soldiers never fight alone, the unbreakable bonds forged through shared hardship and unending support for one another are the hallmark of our most successful small units.
Command Sgt. Maj. Jesse Potter, the senior enlisted leader for the 780th MI Brigade (Cyber) decided to move the brigade competition to the beginning of the fiscal year to allow the organization to send the squad to advanced military schools, including heavy weapons, Air Assault and Airborne, to better prepare for the next level of competition.
"Even though our Soldiers serve at the strategic level supporting U.S. Cyber Command, they are still Soldiers at the end of the day," said Potter. "The ability in times of crisis and future near-peer conflict for cyber and military intelligence Soldiers to execute their technical expertise will be critical. They must be able to defeat our adversaries in a forward-deployed contested environment. This competition tests these Soldier's tactical abilities not normally exercised in a traditional training cycle."
This year's brigade BSC was held at Fort Walker and day one started off with a physical fitness assessment including a one-mile run; 30 dead stop push-ups; a 100-meter sprint; 16 sandbag lifts over a six-foot barrier; 50-meter farmer's carry of two full water jugs; 25-meter-high crawl; 25-meter three-to-five-meter rush; and another one-mile run. The day continued with four Soldier Tasks, including grenade identification; transmit a SPOT report with tactical radios; search individual in a tactical environment; and resection and military maps; and concluded with the competing squads completing the Day and Night Land Navigation event.
Day two started off with an obstacle course, then the Soldiers zeroed and qualified with their M4 Rifles and M17 Pistols; and the day ended with a grenade qualification, and M17/M4 disassemble, assemble, and functions check station.
The brigade BSC third day started with a 12-mile ruck, followed by six medical tasks; and a command board.
"After a grueling 72 hours of competition at Fort Walker, Virginia, that tested the competitors physical and mental abilities while performing under some very challenging tactical scenarios the squad from Delta Company, 782d MI Battalion has earned the coveted title of Fiscal Year 2024 Best Squad. The Squad consisted of Sgt. Tate Parmenter, Spc. Alejandro Medina, Spc. Jayson Nwigwe, Pfc. Joey Asmus and led by Sgt. 1st Class Thomas Gillespie," said Potter.
Gillespie, the noncommissioned-officer-in-charge (NCOIC) of a Combat Mission Team assigned to D Company, 782nd MI Battalion (Cyber), dedicated time blocks in the afternoon of each workday to review and discuss the tasks outlined in TRADOC Pamphlet 672-9, the Expert Soldier Badge.
"The focus was to execute these tasks in a timely manner and increase the repetitions and create muscle memory," said Gillespie, whose future goal is to become a first sergeant and command sergeant major. "I also want to train, prepare, and motivate future Soldiers for competitions like the Best Squad Competition and Army schools."
The 2024 Brigade's Best Warrior in the Soldier category, and brigade Soldier of the Year is Pfc. Sebastian Solberg, a cyberspace operations specialist assigned to A Company, 781st MI Battalion (Cyber), and hails from Katy, Texas. Solberg joined the Army because it offered him a smooth transition out of high school into the field of work that he knew he wanted to pursue – computer science.
"I hope to finish my CompTIA Network+ certification and earn the Air Assault Badge," said Solberg. "Long term, I will earn my position as a non-commissioned officer, complete my computer science degree, and establish myself in the 75th Ranger Regiment."
The 2024 Brigade's Best Warrior in the NCO category, and brigade NCO of the Year is Sgt. Tate Parmenter, a joint targeting analyst (JTA) assigned to D Company, 782nd MI Battalion (Cyber), and hails from Eugene, Oregon.
Parmenter joined the Army to be a part of a team and feel a sense of belonging and purpose. He said, "The training, knowledge, experience, and opportunities that the Army provides motivated me to join."
Parmenter's goal is to become a staff sergeant and complete more military schools and training to include Air Assault, Expert Soldier Badge, Advanced Rifle Marksmanship, and the German Armed Forces Proficiency Badge so that he will be better equipped to train and motivate soldiers for future competitions and training.
"The wining Best Squad and Best Warriors will be recognized and presented with the King Leonidas Award during the Brigade Holiday Ball on December 7," said Potter.
Praetorians! "Everywhere and Always…In the Fight!"