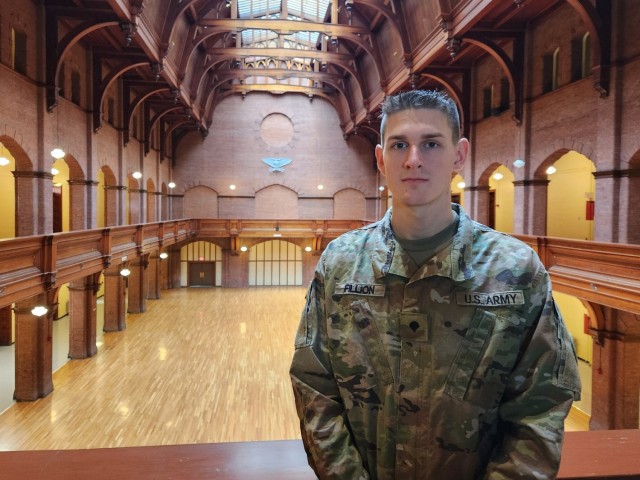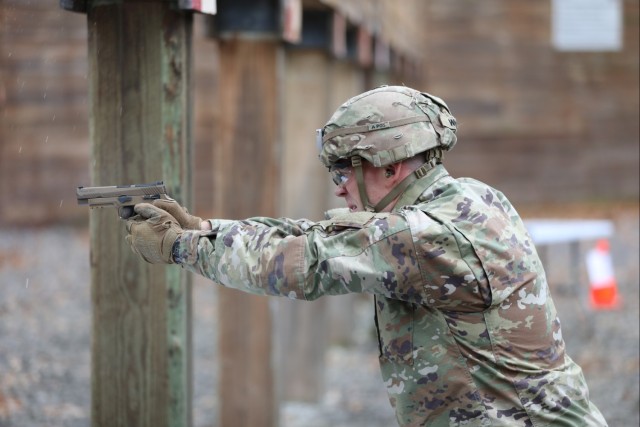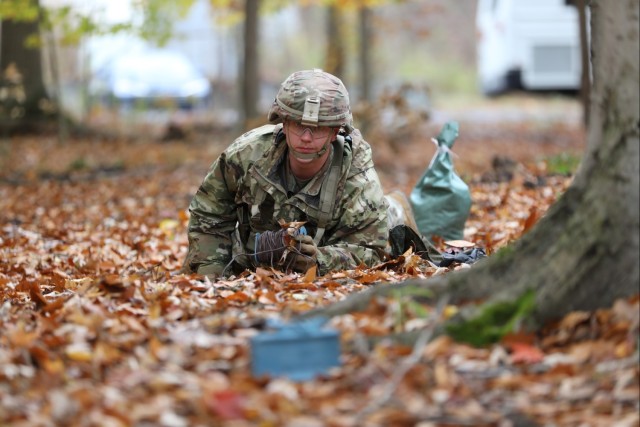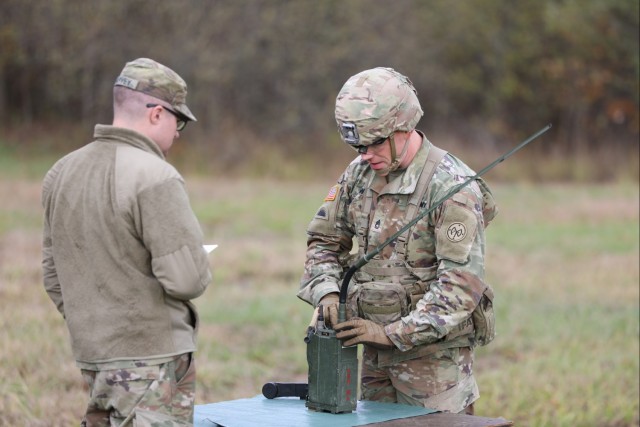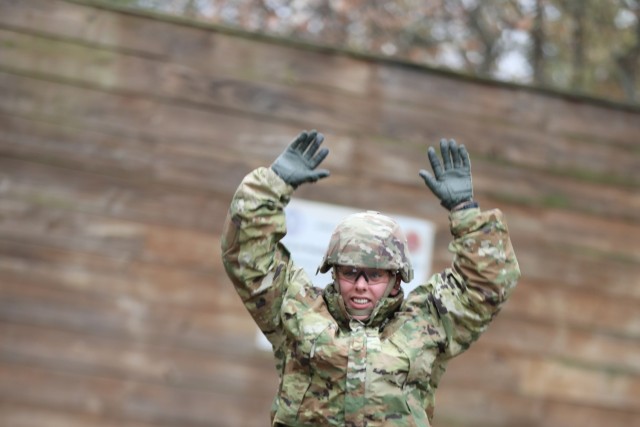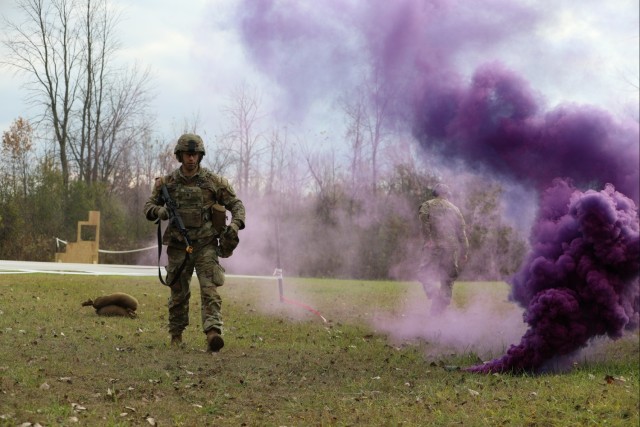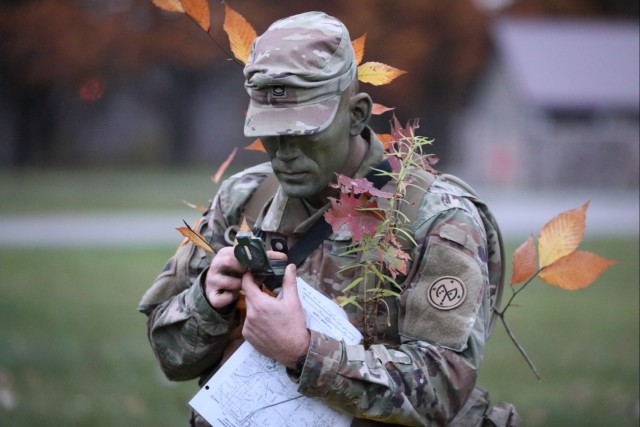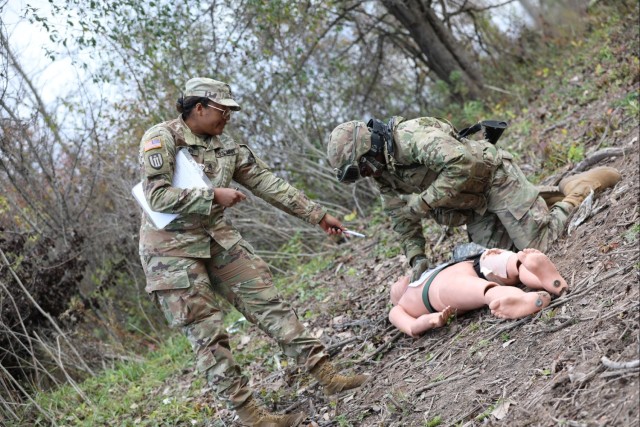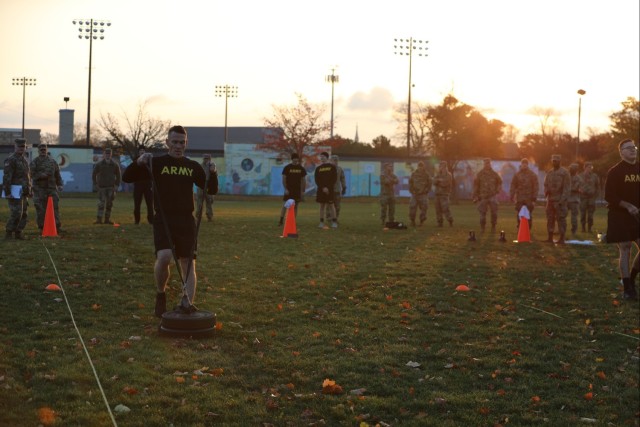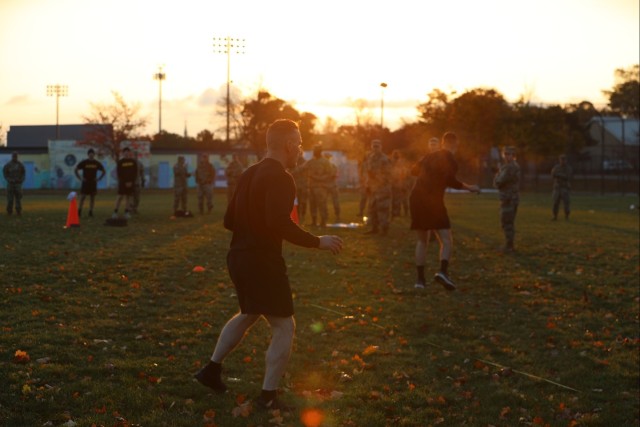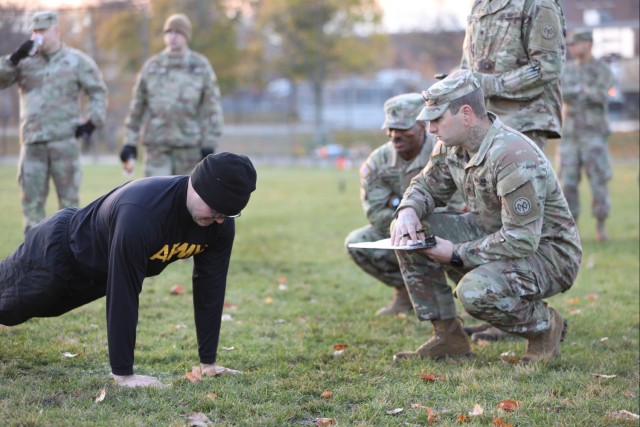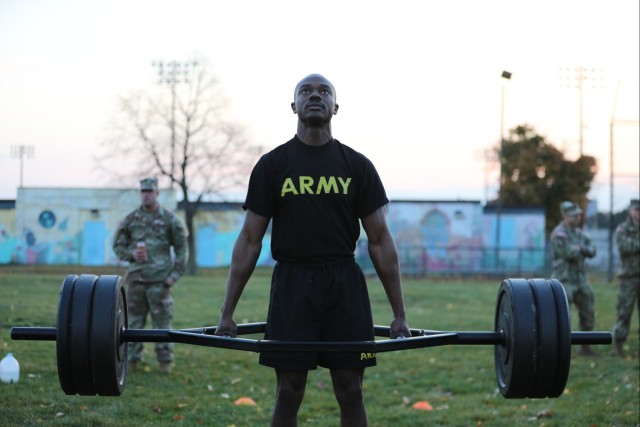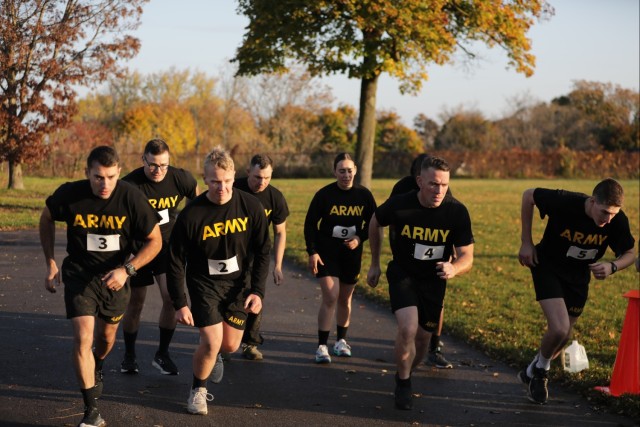 BUFFALO, N.Y. — Nine Army National Guard Soldiers from across New York State spent more than 48 hours in competition to become the "Best Warrior" of the Syracuse-based 27th Infantry Brigade Combat Team.
Spc. Peter Fillion, 23, of Rochester and Sgt. 1st Class Travis Wood, 32, of Basom were named the brigade's best warriors in the Soldier and Noncommissioned Officer categories.
Fillion and Wood, both infantrymen, are assigned to Charlie Troop of the brigade's 2nd Squadron, 101st Cavalry Regiment. They will compete in the New York Army National Guard Best Warrior Competition in spring 2024, with hopes of extending a five-year streak of 27th IBCT Soldiers placing first and representing New York in the Army National Guard's northeast regional and national competitions.
"The best warrior competition tests a Soldier's mind, body, and spirit," said Command Sgt. Maj. Kevin Roeser, senior enlisted leader of the 27th IBCT.
Over two and a half days from Nov. 3 through 5, Soldiers were tested in six events:
- Formal interview board in dress uniform
- 12-mile ruck march carrying a 35-pound pack
- Three-gun shoot, combining rifle, pistol, and shotgun qualification with 10 burpees, a high crawl, and 25 air squats
- Warrior tasks and battle drills
- Land navigation
- Army Combat Fitness Test
Soldiers also had to submit a paper on their Army experience, with junior enlisted competitors focusing on how to improve peer relationships and best prepare for military schools, and NCOs focusing on how to improve leadership, operations, and management.
During the warrior tasks and battle drills, Soldiers were challenged to bound with a buddy while under fire – taking cover behind barriers, crawling under obstacles, and firing back at an enemy. Once they cleared the challenge, they had to immediately provide care to a simulated wounded Soldier under stressful conditions.
"Adding a lot of pressure like screaming, battle sounds, and even putting pressure like hinting at the time – that can allow them to perform under pressure in real scenarios," said Staff Sgt. Danielle Dillard, a combat medic evaluating Soldiers on their medical skills.
"You have all these factors to increase the heart rate, increase the blood pressure, make them sweat, and get nervous. Their hands are shaking, and that's what we want. We want them to be under that pressure so that they can train and perform," she said.
Competitors were chosen as the best-of-the-best from thousands of 27th IBCT Soldiers across the state, after completing competitions at their home units. Fillion and Wood spent extra time preparing for the challenges at the brigade-level.
"It's a lot of studying, maintaining physical performance, and your sponsor preparing you to go out there and succeed," said Wood.
Fillion works part-time as an architect for Kideney Architects, while pursuing his graduate degree in architecture from the State University of New York at Buffalo. Wood is an area manager for Amazon.
Whether operating weapons, enduring the ruck march, or presenting knowledge in a professional manner during the formal appearance board, both say the skills and traits they used in competition translate to their civilian careers.
"A lot of my job is attention to detail. Reminding myself, you need to think about the little, tiny things. They all affect something later down the line," said Fillion. "And just [having] a never-quit attitude."
Fillion has served in the New York National Guard for more than two and a half years. Wood has served for 14 years, and returned this summer from a deployment to Germany, where he helped train members of the Armed Forces of Ukraine.
Runners up in the competition were Spc. Damien Pagano, an infantryman from Buffalo, assigned to Headquarters and Headquarters Company, 2nd Battalion, 108th Infantry Regiment, and Sgt. Nicholas Dorrman, a military intelligence systems maintainer and integrator from Saranac, assigned to Delta Company, 152nd Brigade Engineer Battalion.
Competitors in this year's competition also included:
- Spc. Andrew Buck, an unmanned aircraft systems operator from Victor, assigned to Delta Company, 152nd Brigade Engineer Battalion
- Staff Sgt. Kurtis Schneider, a wheeled vehicle mechanic from Mechanicville, assigned to Golf Company, 427th Brigade Support Battalion
- Spc. Bradley Brundige, a wheeled vehicle mechanic from Baldwinsville, assigned to Bravo Company, 427th Brigade Support Battalion
- Sgt. Nedp Edouard, a cannon crewmember from New York, assigned to Alpha Battery, 1st Battalion, 258th Field Artillery Regiment
- Pvt. Keara Conn, a fire control specialist from Patterson, assigned to Charlie Battery, 1st Battalion, 258th Field Artillery Regiment