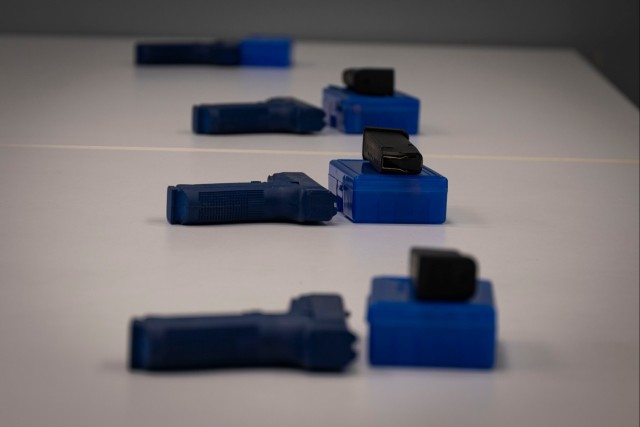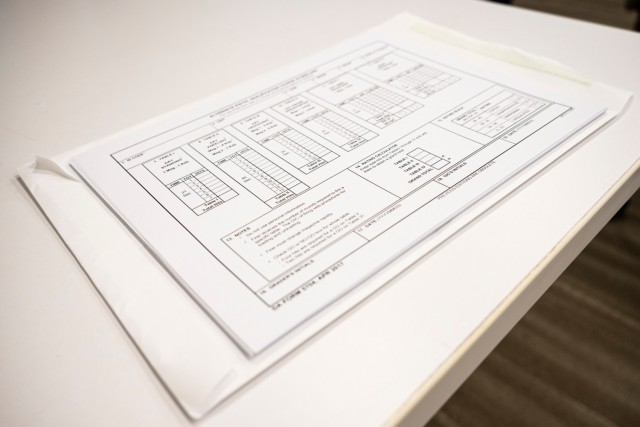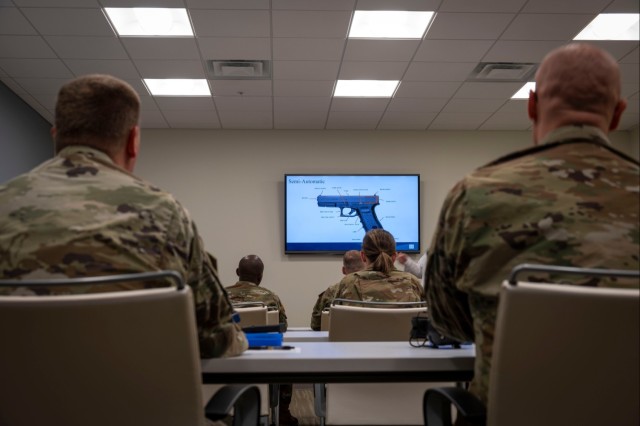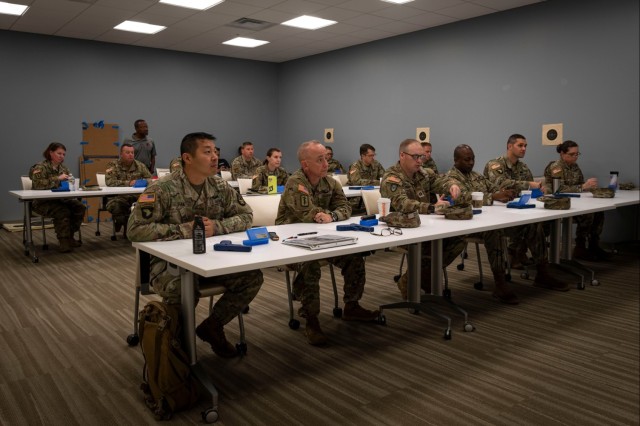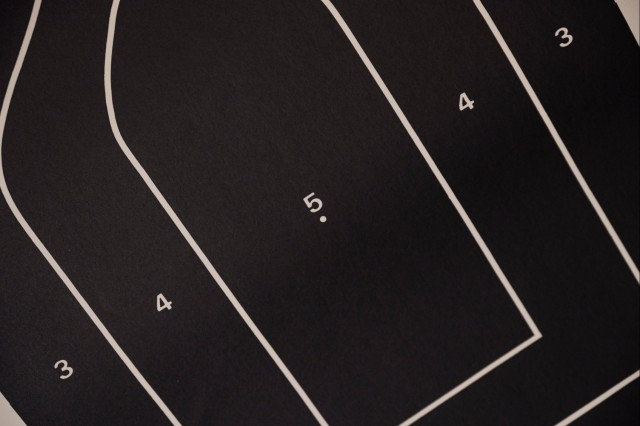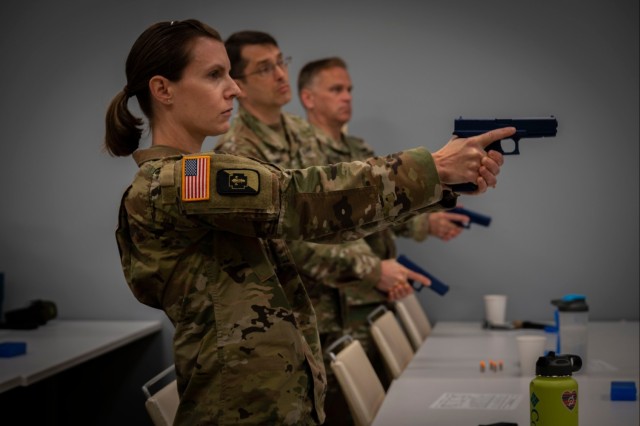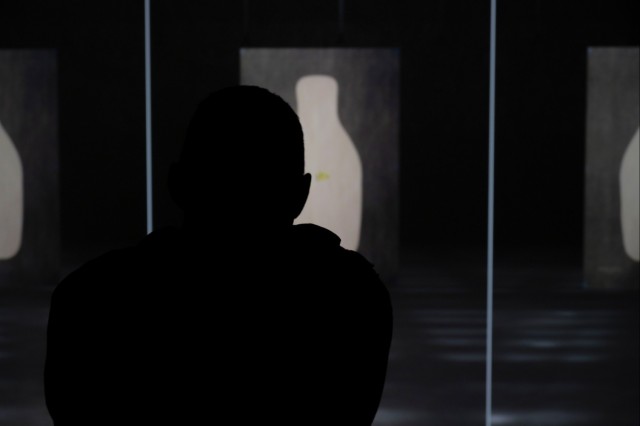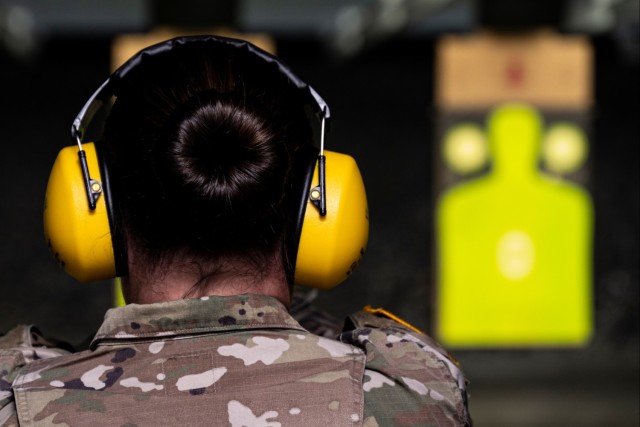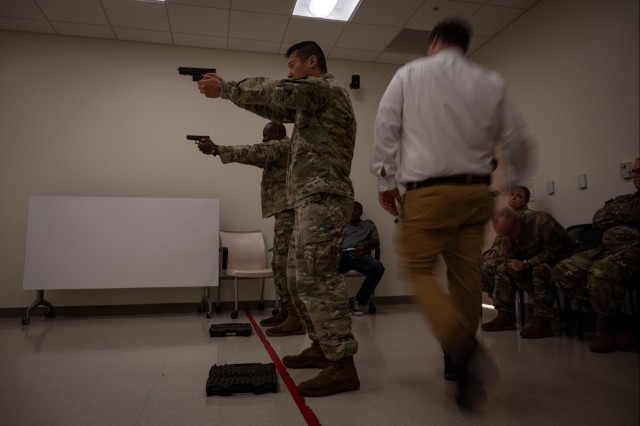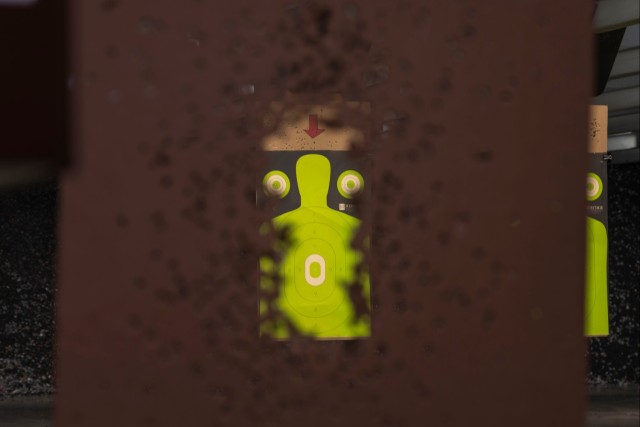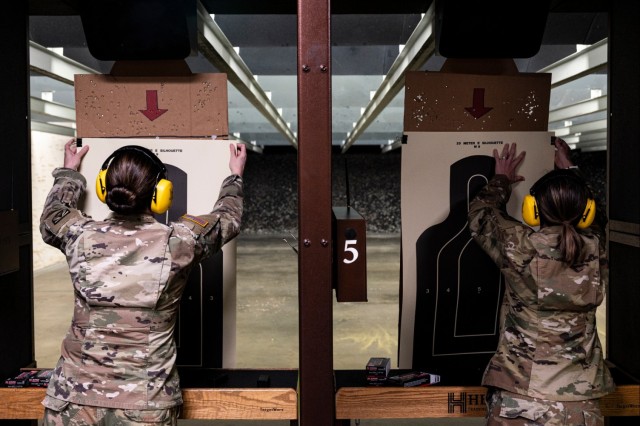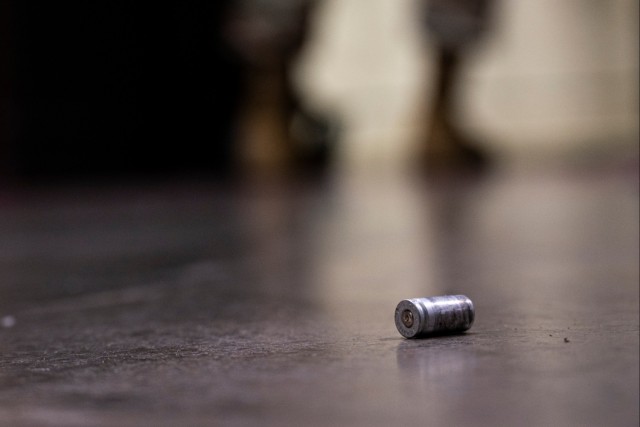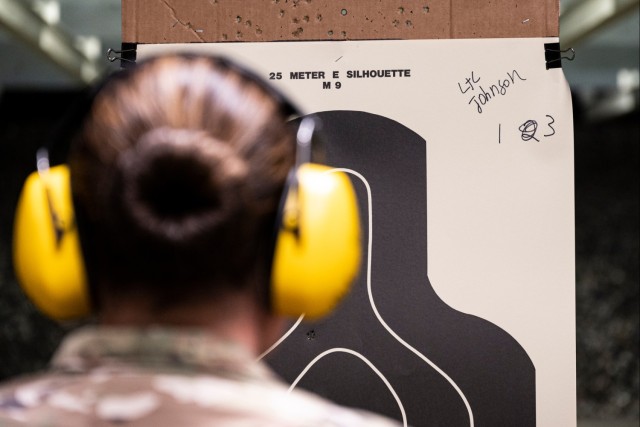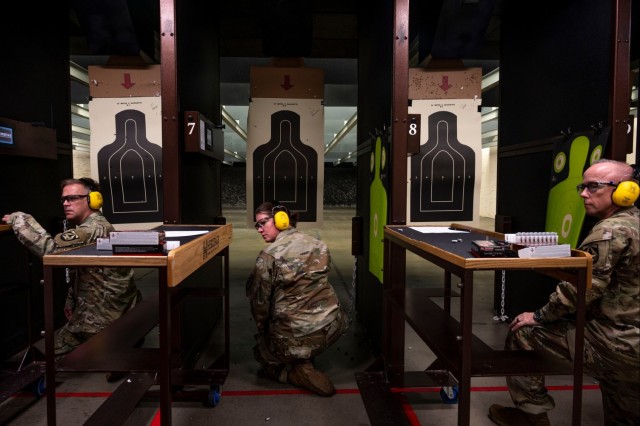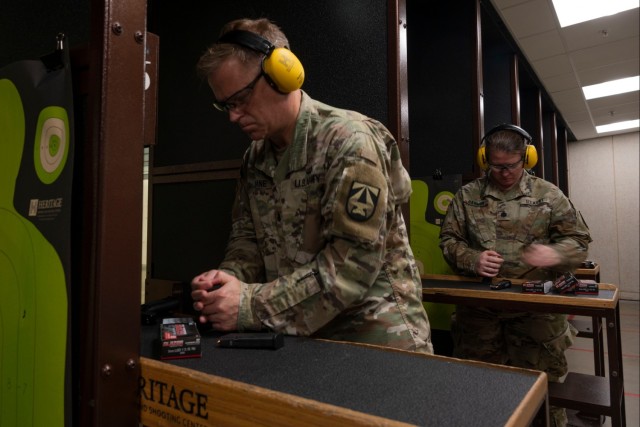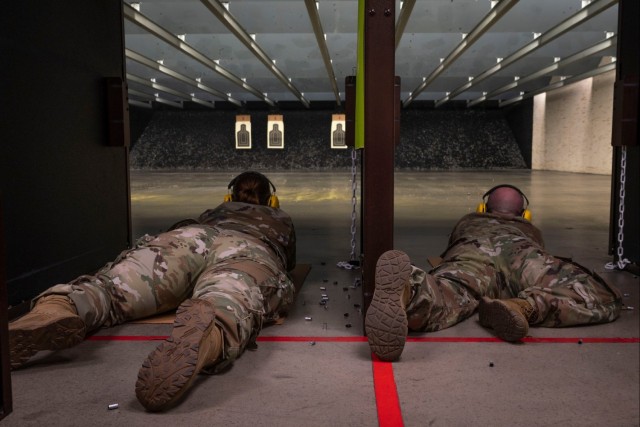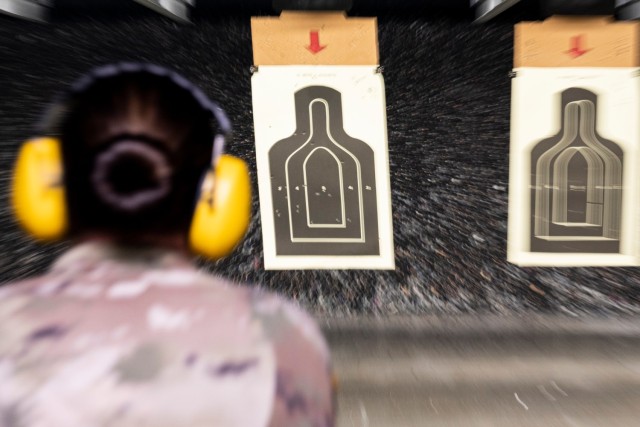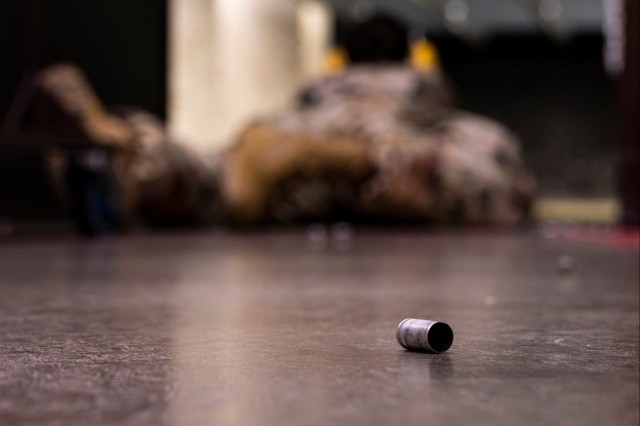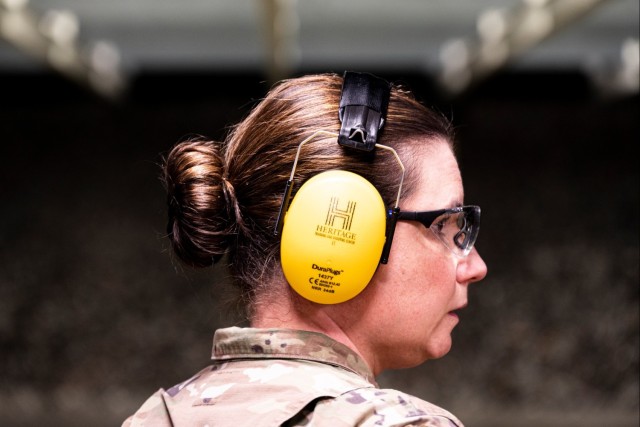 All eyes were on target during the U.S. Army Medical Materiel Development Activity's annual pistol qualification course last week in Frederick, Maryland. The event, which gives USAMMDA's Soldier Scientists a chance to build on their soldiering fundamentals, took place Sept. 8, 2023.
As part of the range, USAMMDA's active-duty officers fired 40 9 mm pistol rounds apiece during four courses of fire: standing, kneeling, crouching, and prone from 25 meters.
USAMMDA, the U.S. Army's premier developer of new drugs, vaccines, devices, and medical support equipment, routinely partners with both U.S. Department of Defense units and non-DOD organizations to provide Warfighters high-quality medical capabilities.