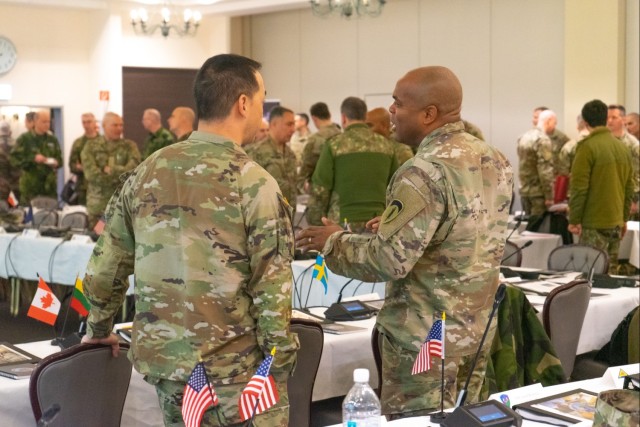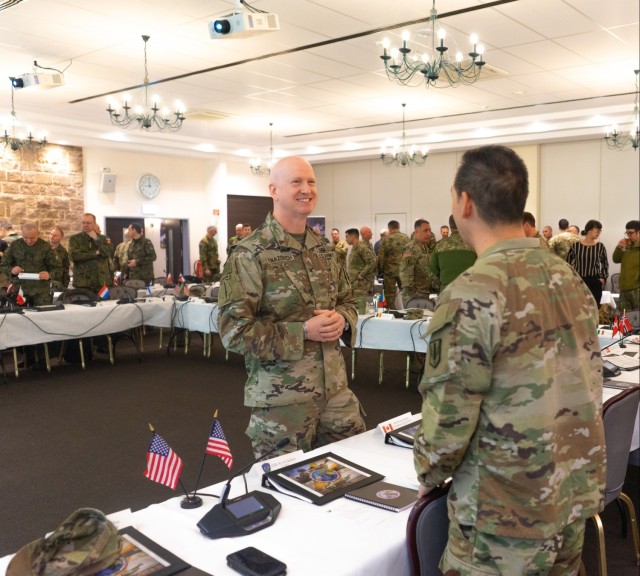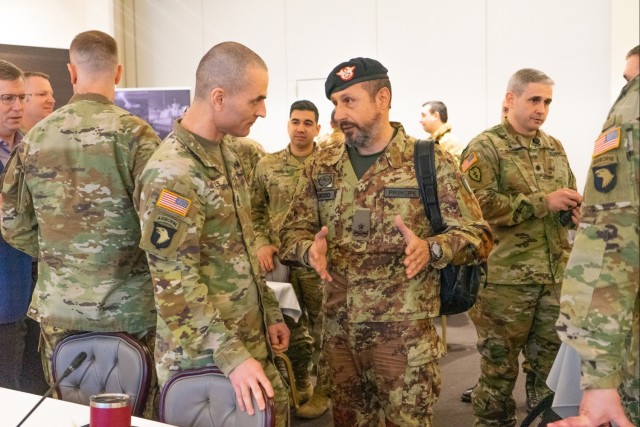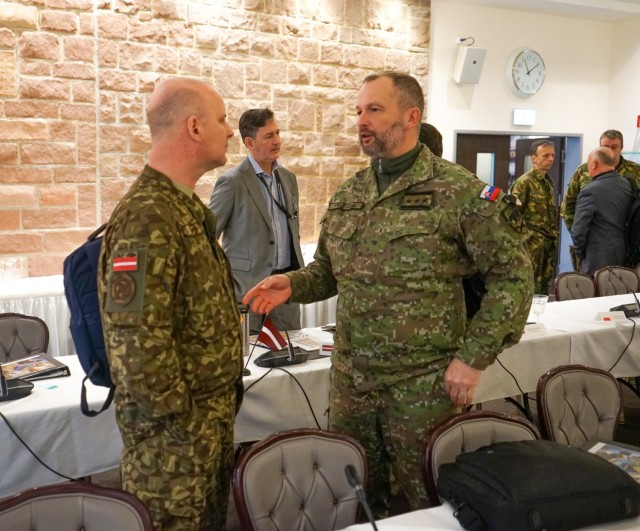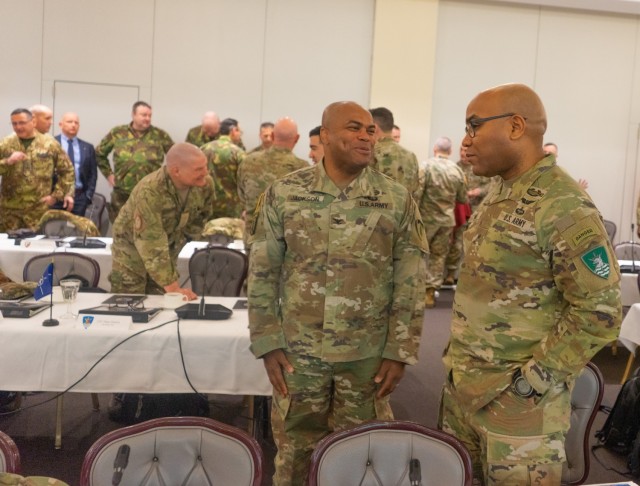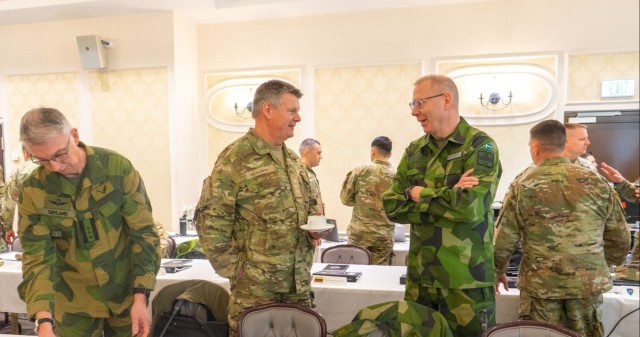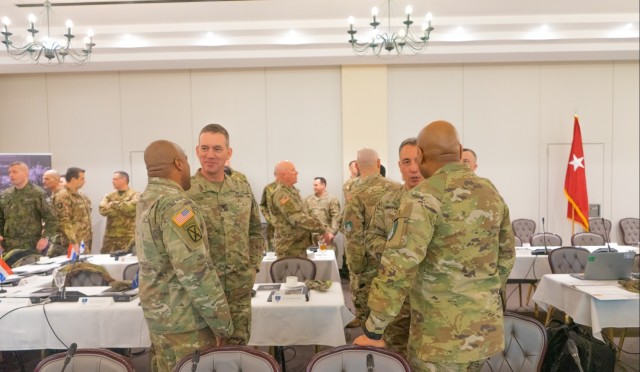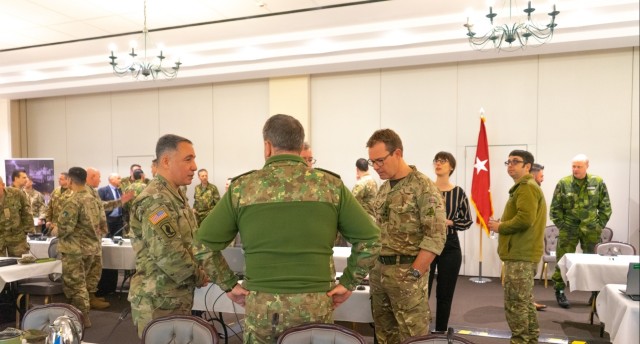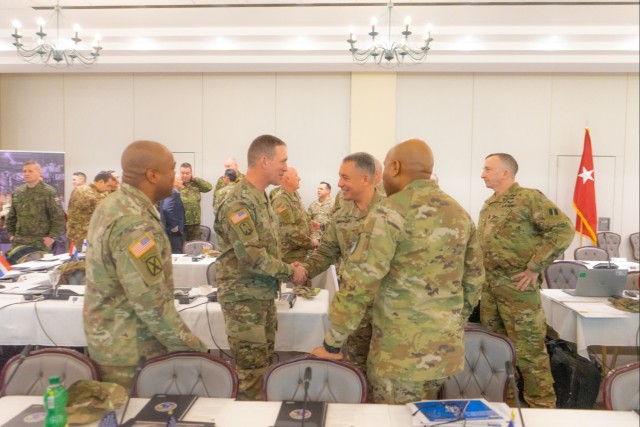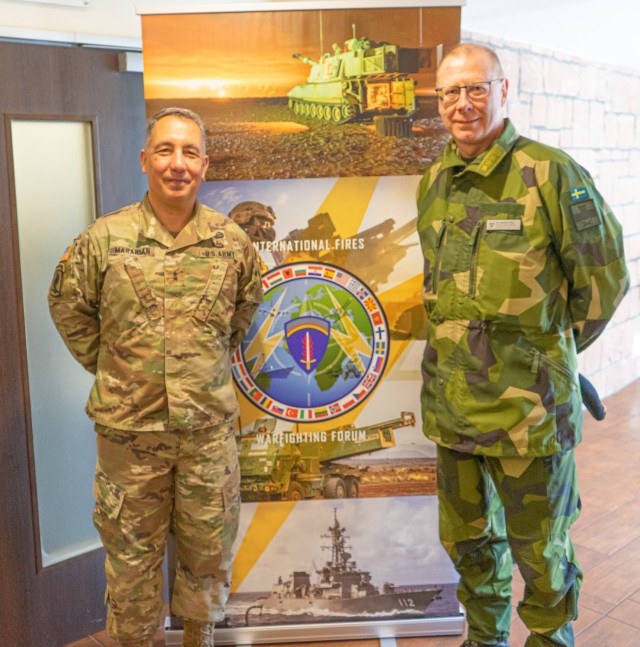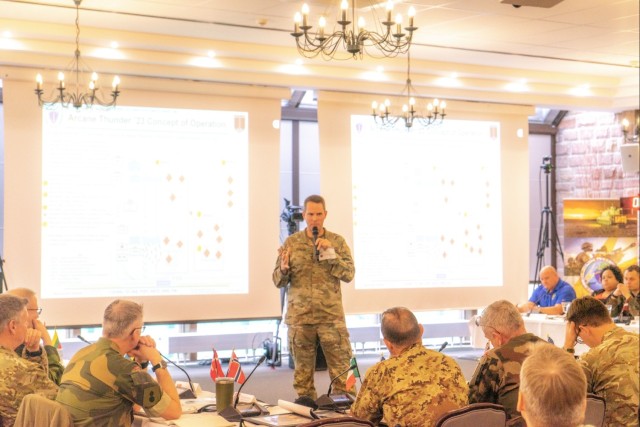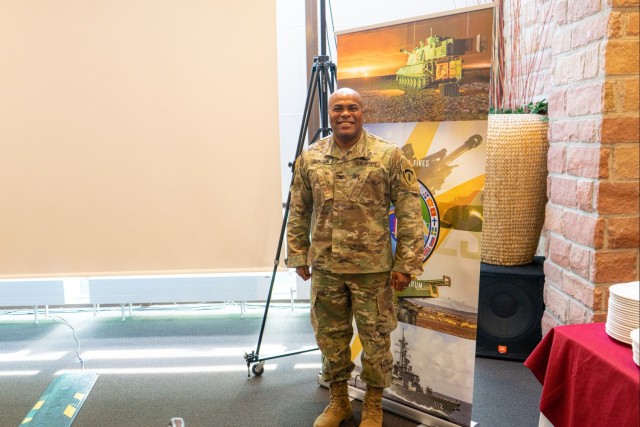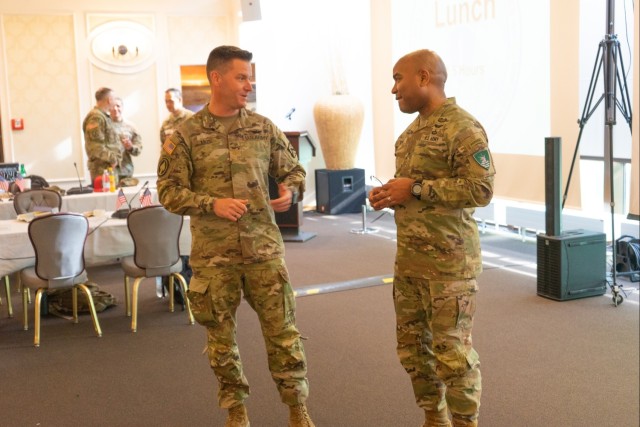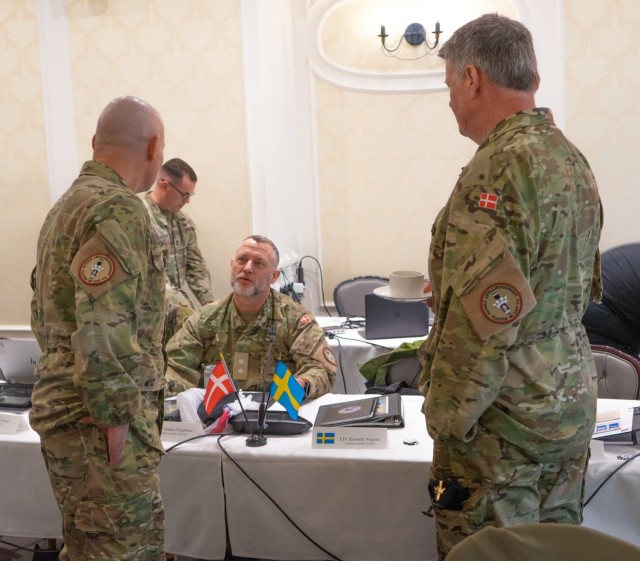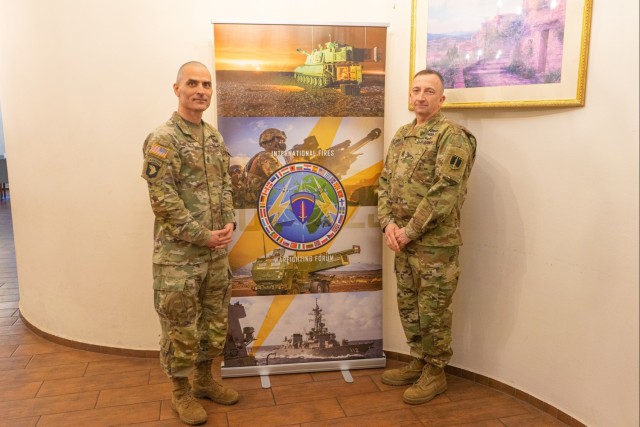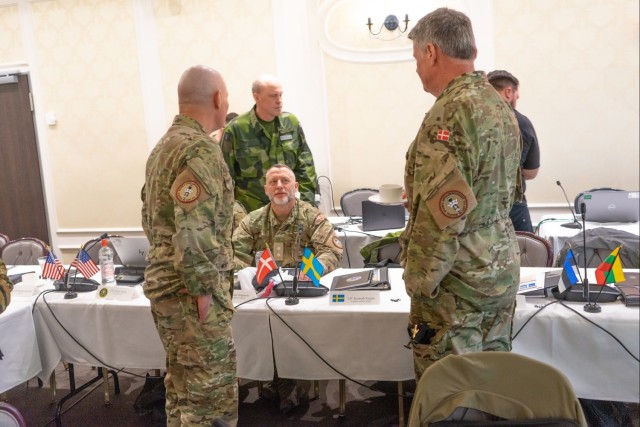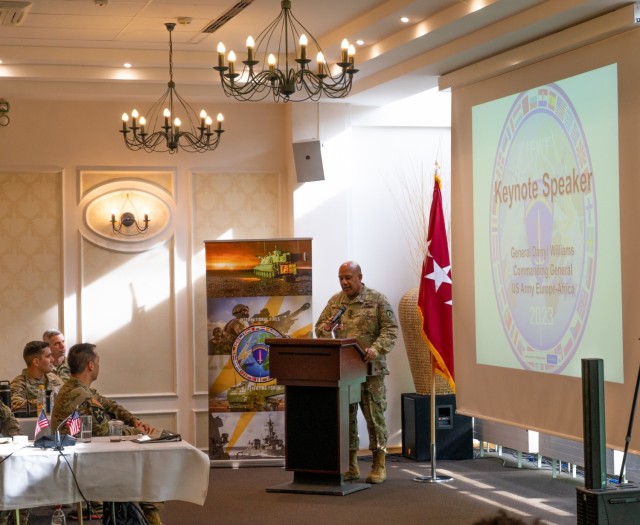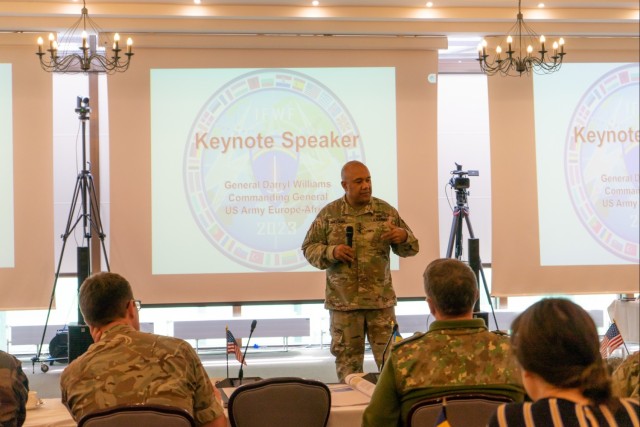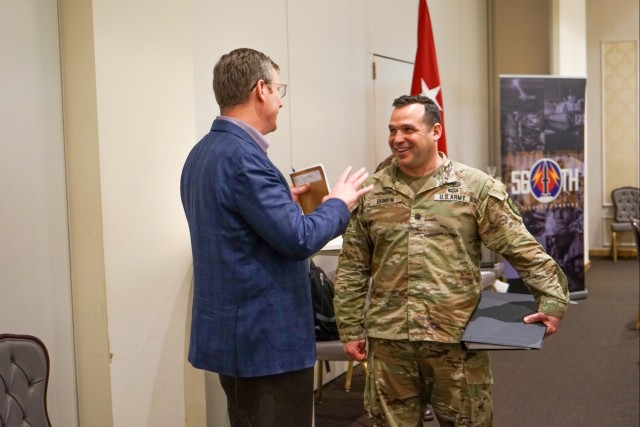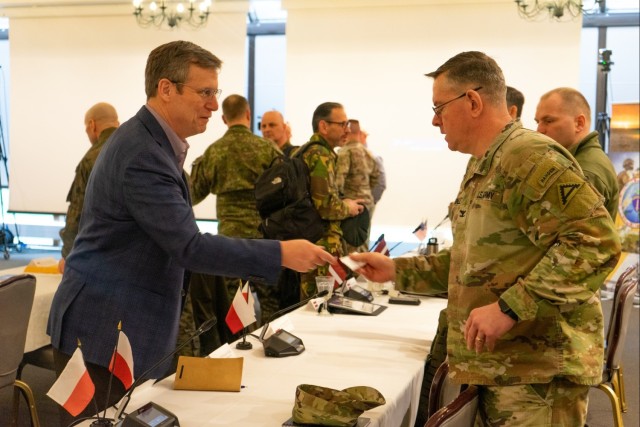 Wiesbaden, Germany- For the first time in three years, field artillery leaders from across Europe and NATO met in person at Lucius D. Clay Kaserne in Wiesbaden, Germany, for the 8th annual International Fires Warfighting Forum- Europe 2023.
From February 22-24, 2023, the 56th Artillery Command hosted twenty-three countries in a hybrid event (virtual and in-person) to discuss current and future artillery capabilities in Europe. Countries shared their current missions, exercises, and equipment to inform current and future planning. Additionally, representatives from six NATO organizations, all US European Command components, and the US Combat Capabilities Development Command (DEVCOM) attended the event.
This year's event allowed countries to share their nation's current capabilities and limitations. All countries were encouraged by the open dialogue and the opportunity to discuss future options to partner in training exercises and build technical compatibility.
"It is great to once again have everyone attend this important event in person. This forum has grown since its inception eight years ago and is an invaluable venue for building shared understanding and interoperability," said Major General Stephen Maranian, Commanding General of the 56th Artillery Command.
The war in Ukraine has re-emphasized the need for all NATO nations to build technical and procedural artillery interoperability. Participants agreed that in order to win the next war, the Alliance must be able to make decisions faster than our enemies. The forum provided attendees the opportunity to understand one another's capabilities and to discuss the foundation of an integrated theater fires architecture.
"Field artillery is showing its worth on the battlefield yet again. The International Fires Warfighting Forum - Europe is an important venue for collaboration and communication amongst the European fires community. It has been a great honor to host this year's event," said Major General Maranian.