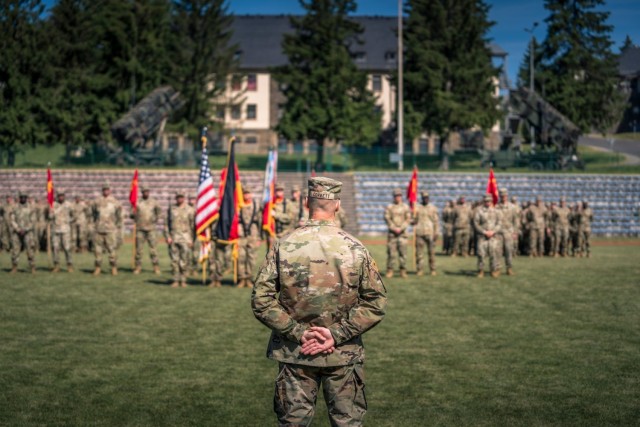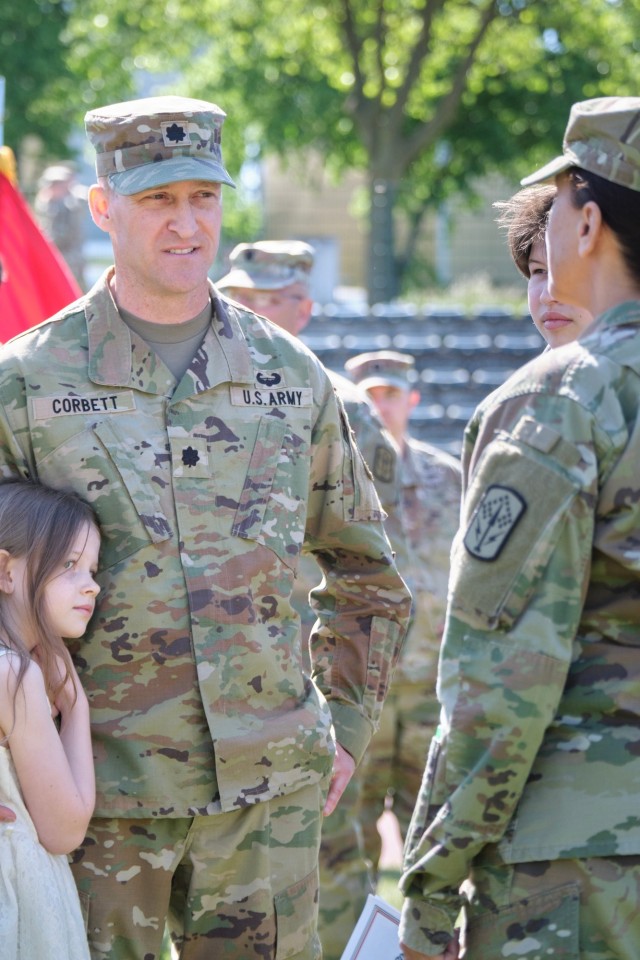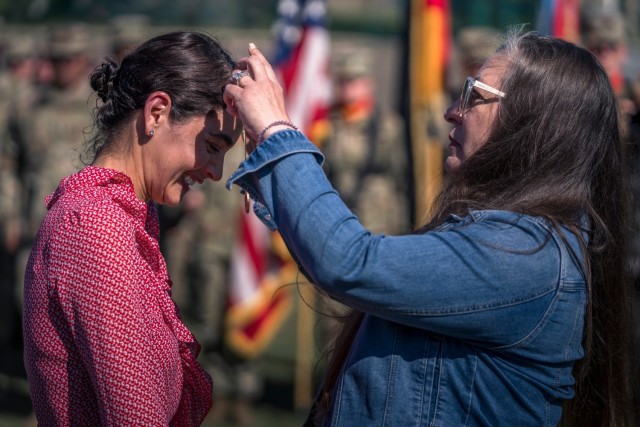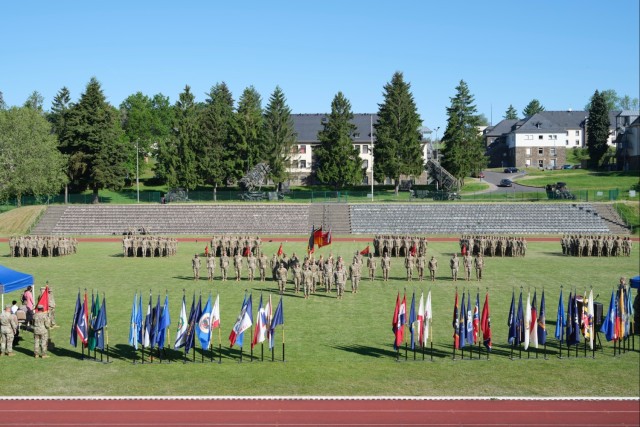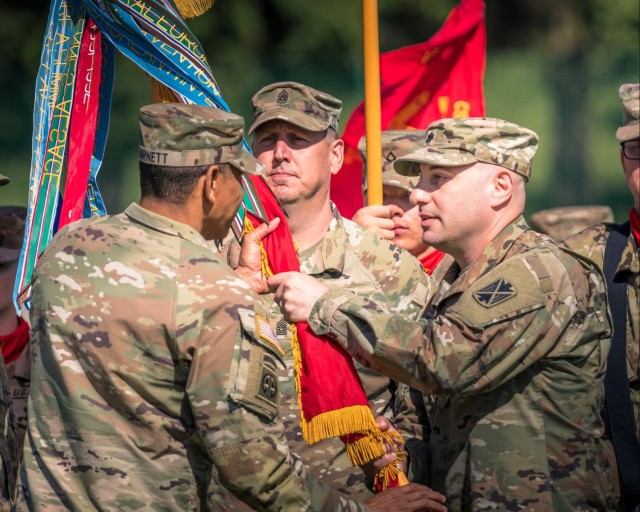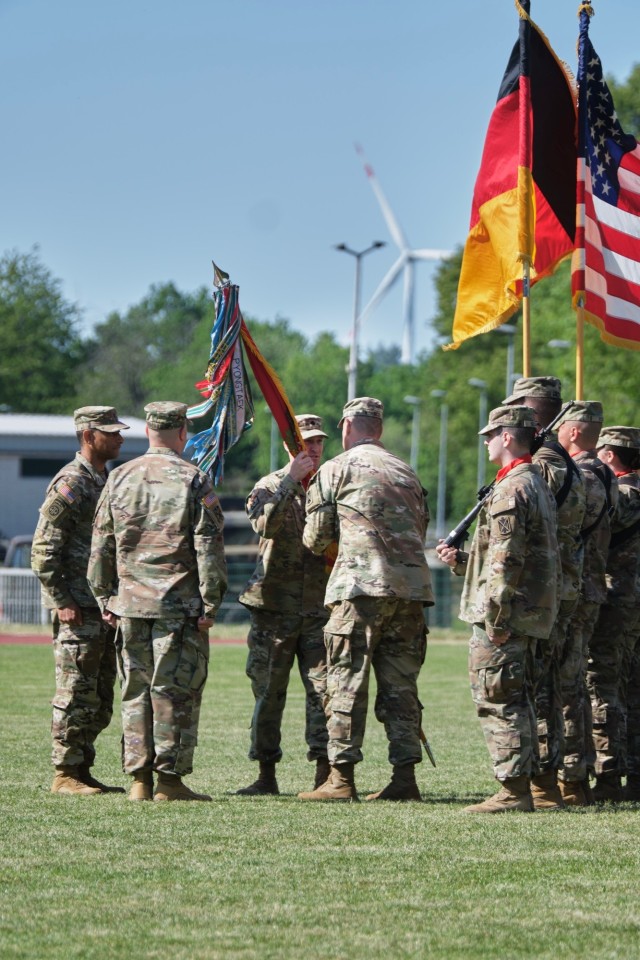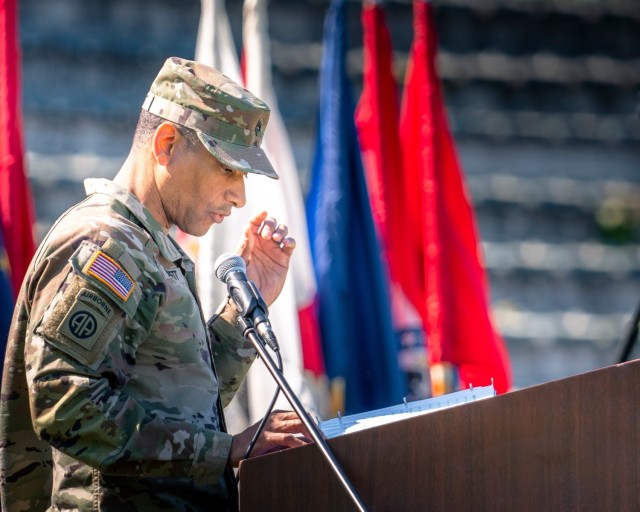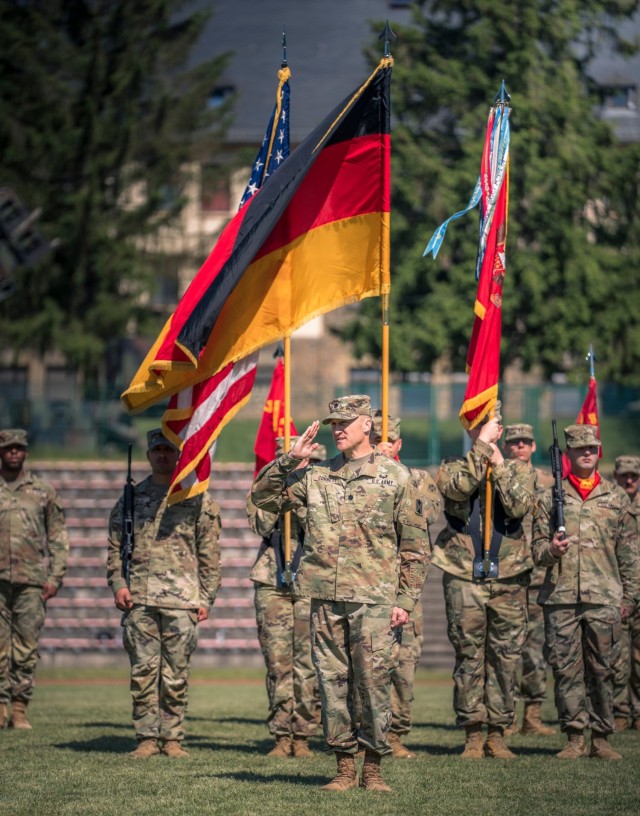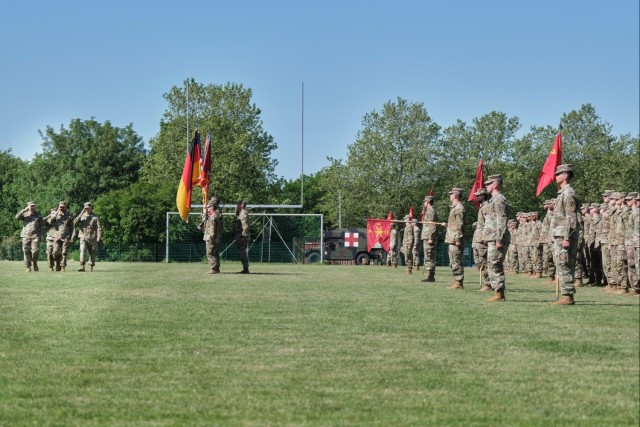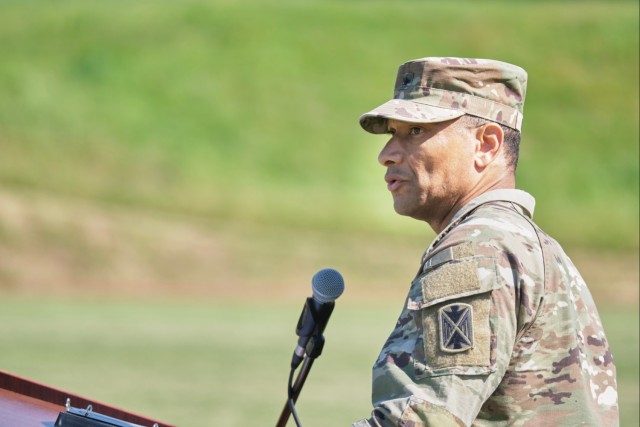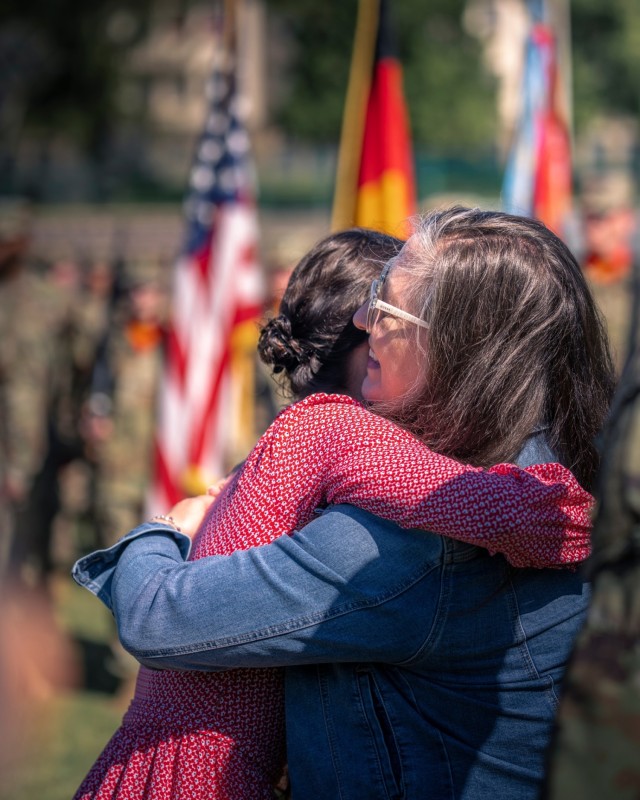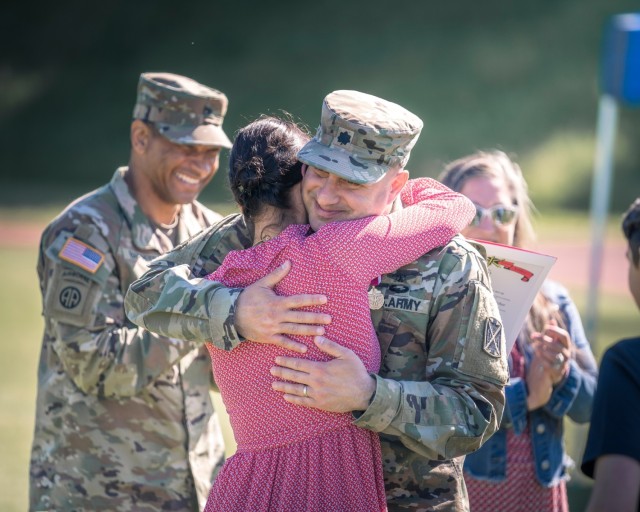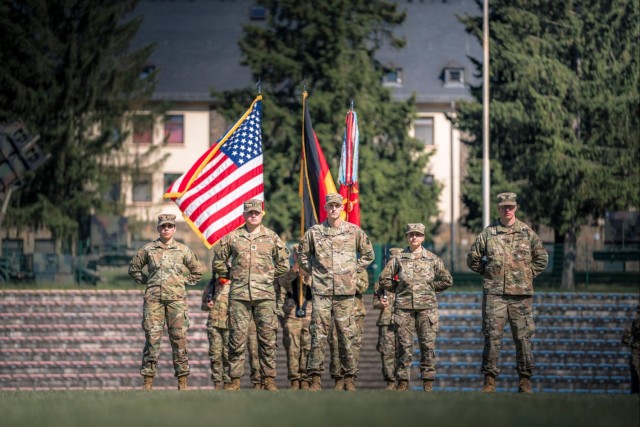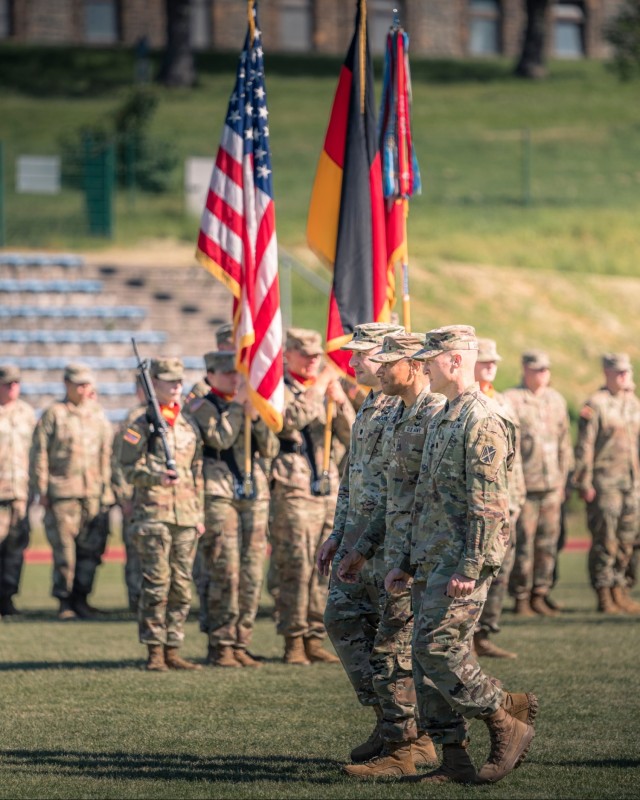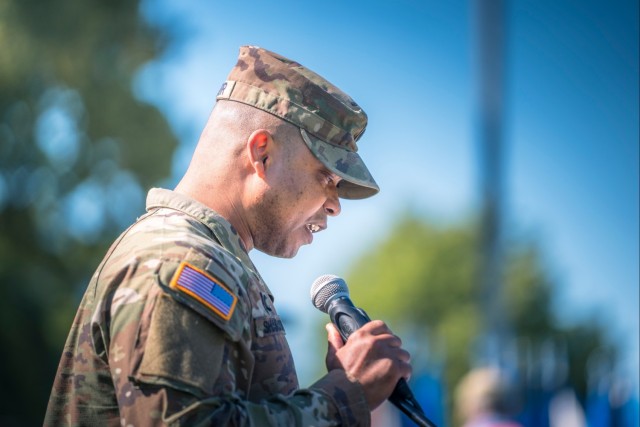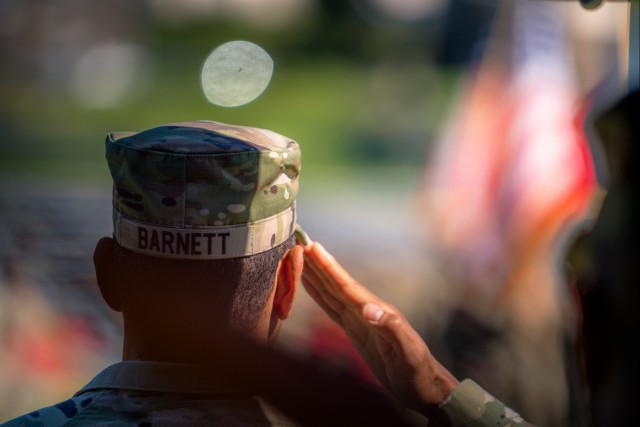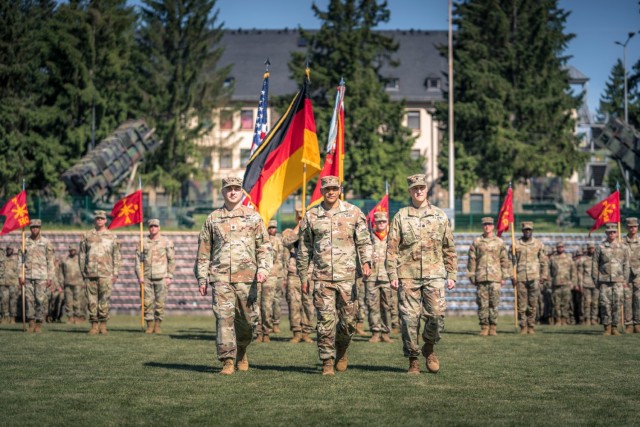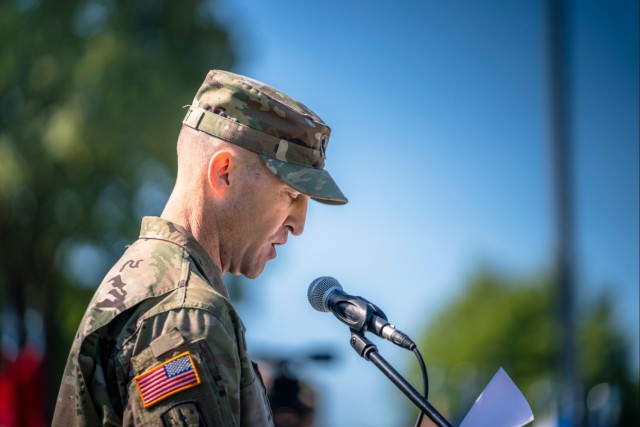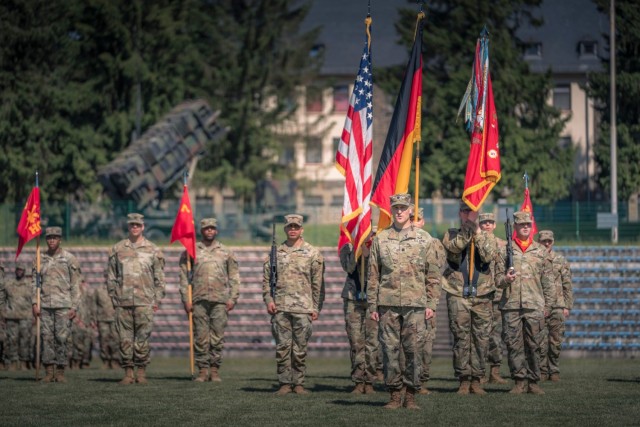 BAUMHOLDER, Germany— U.S. Army Lt. Col. Daniel Corbett assumed command of the 5th Battalion, 7th Air Defense Artillery Regiment, 10th Army Air and Missile Defense Command, from Lt. Col. Steven Rachamim in a ceremony on June 1, 2023 at Baumholder Kaserne, Germany.
Service members, family and friends took part in the ceremony to support the new battalion commander and to honor the accomplishments of Rachamim.
Presiding over the ceremony was U.S. Army Brig. Gen. Maurice Barnett, commanding general of 10th Army Air and Missile Defense Command. In Barnetts' speech, he highlights the accomplishments of 5-7 ADA under the command of Rachamim.
In March of 2022 5-7 ADA rapidly deployed two PATRIOT batteries to Poland to reinforce NATOs eastern flank after Russia's unprovoked invasion of Ukraine. This defensive deployment was conducted proactively to counter any potential threat to U.S., Allied forces and NATO territory.
After 365 days in Poland Soldiers from 5-7 ADA returned home to Baumholder and new Soldiers took over the existing equipment and mission in Poland. However, 5-7 ADA still retains operational control of the mission.
A second deployment of a PATRIOT battery was directed by the Secretary of Defense and at the invitation of our Allies to Slovakia in June 2022. The deployment was directed after Slovakia generously donated their S300 air defense systems to Ukraine. This U.S. PATRIOT battery was the first ever to complete a transfer of authority to NATO. After nearly one year in Slovakia the battery was relieved by Italian NATO Allies.
Under Rachamim's command, 5-7 successfully completed unprecedented rapid deployments in the European Theater and protected NATOs eastern flank.
5-7 ADA will continue the mission under Corbett's command whose family has just moved over from Fort Eustis, Virginia where Corbett was a staff officer and enlisted accessions division chief, accessions directorate, training and doctrine command.