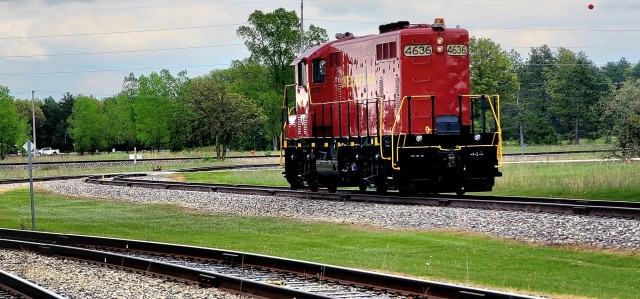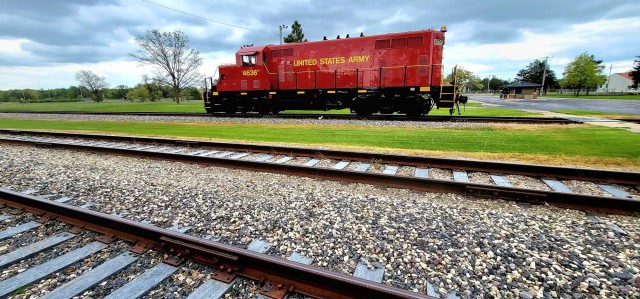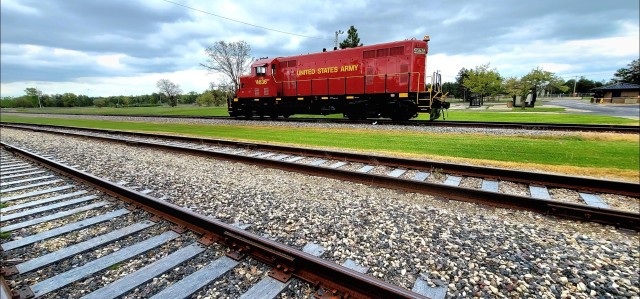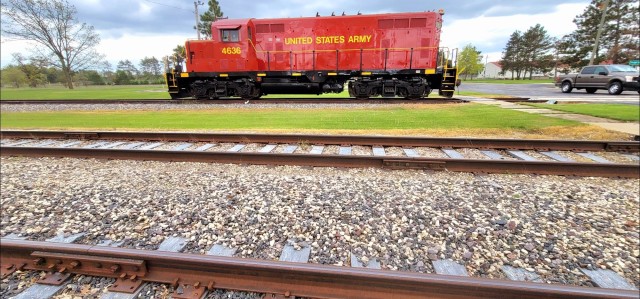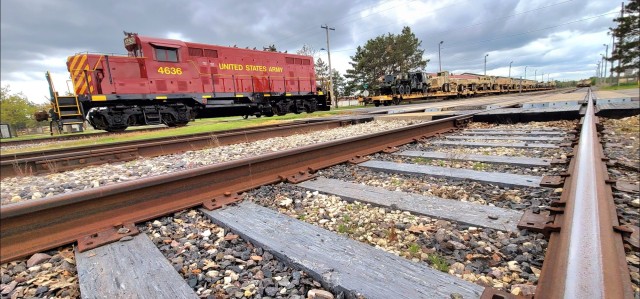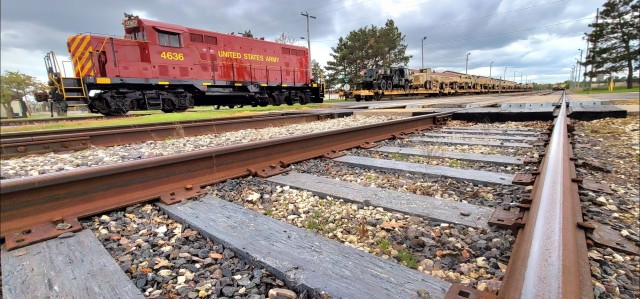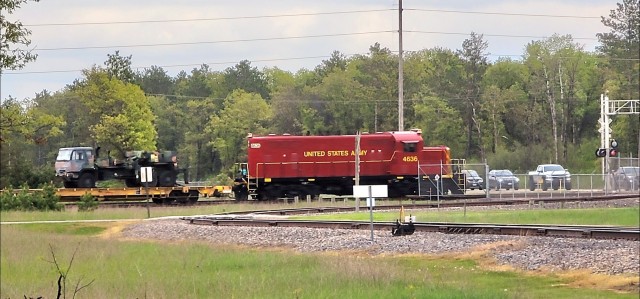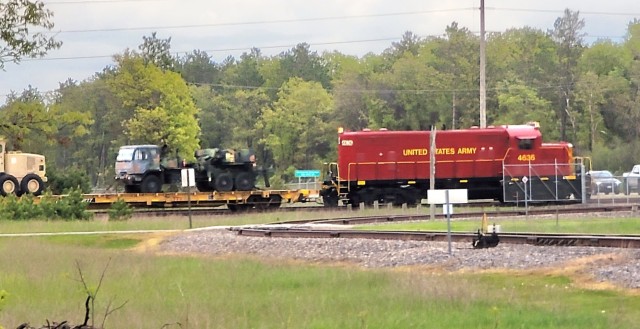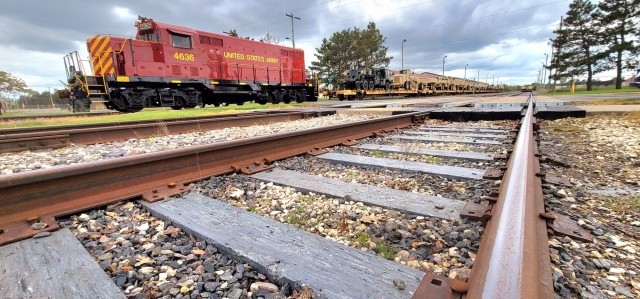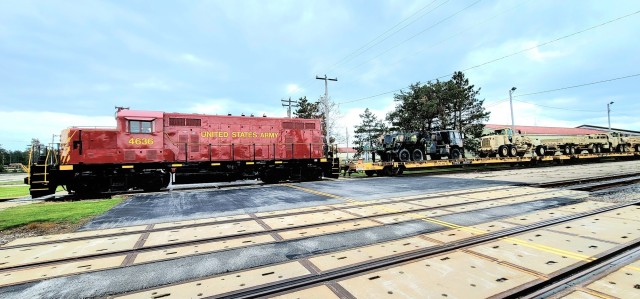 Members of the Fort McCoy rail operations team used one of the Army locomotives at Fort McCoy on May 19 and several other days to support an Army Reserve field-level reset mission and rail movement at Fort McCoy, said Installation Transportation Officer Terry Altman with the Fort McCoy Logistics Readiness Center.
This was the first major rail operation of 2023 at Fort McCoy with the reception of 210 railcars. The operation concluded May 30, Altman said.
The post has a railcar capacity at any one time of 184 railcars, Altman said, but for this rail movement, the number of railcars loaded with equipment was staggered over several days. That meant the locomotive and its operators stayed busy.
"This is a significant rail mission for Fort McCoy that will test our capacity and rail capability," Altman said in a previous article. "We will have 140 railcars on station for most of this mission. This will require the Transportation Office to utilize a significant amount of track space."
Fort McCoy's rail operations support team is staffed by people operating locomotives to move railcars in place for loading, people working with units and unit Soldiers to get training on how to load railcars, people to assist with moving cargo, and more.
As a whole, Fort McCoy is one of few installations Armywide that operates and supports Army-owned locomotives and conducts rail operations in the level like it does.
In 2022, Fort McCoy supported three major rail movements. During those three movements, the Fort McCoy rail operations support team helped load and move 315 pieces of equipment on 116 railcars that was approximately the equivalent of 4,311 short tons of cargo.
For this mission, Fort McCoy worked with Union Pacific, the Army Reserve, and a contractor to get the job done.
"We had our locomotive team out there," Altman said. "And our team was out there setting out the blue flags and assisting as well."
Fort McCoy is one of a small number of Army installations where Army locomotives are present. Also, for the many decades of Fort McCoy's existence, the capability to transport cargo and equipment to and from the installation by rail has always been there.
During World War II, for example, the railroad at Fort McCoy was one of the main forms of transportation for bringing troops in for training and home after the war as well as moving cargo and equipment in and out of the installation.
And as rail operations continue in the future at the installation, Altman said he welcomes each and every opportunity to demonstrate the capability.
He said rail is one of the post's strategic transportation missions, and regular rail movements allow the installation to exercise that capability.
Fort McCoy's motto is to be the "Total Force Training Center." Located in the heart of the upper Midwest, Fort McCoy is the only U.S. Army installation in Wisconsin.
The installation has provided support and facilities for the field and classroom training of more than 100,000 military personnel from all services nearly every year since 1984.
Learn more about Fort McCoy online at https://home.army.mil/mccoy, on the Defense Visual Information Distribution System at https://www.dvidshub.net/fmpao, on Facebook by searching "ftmccoy," and on Twitter by searching "usagmccoy."
Also try downloading the Digital Garrison app to your smartphone and set "Fort McCoy" or another installation as your preferred base.