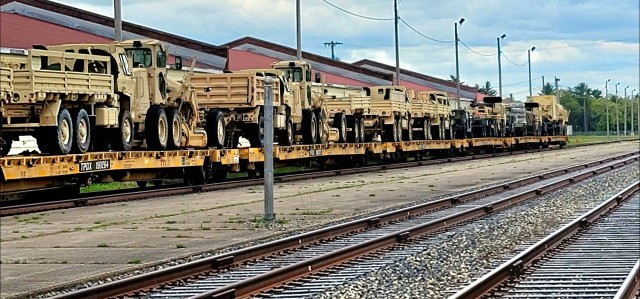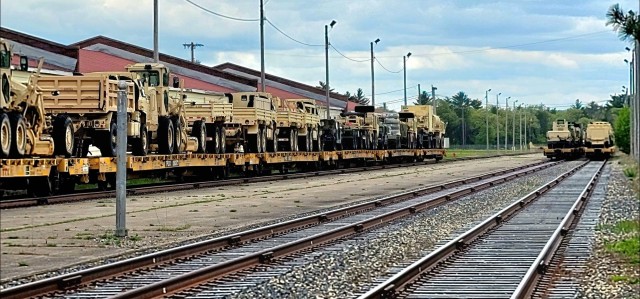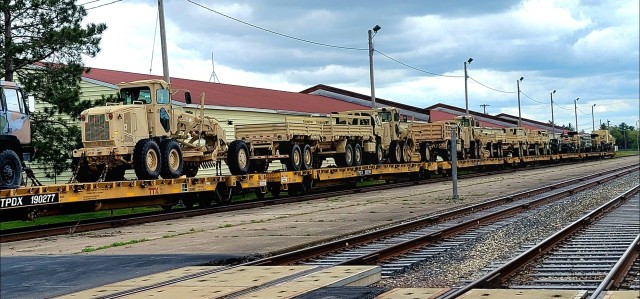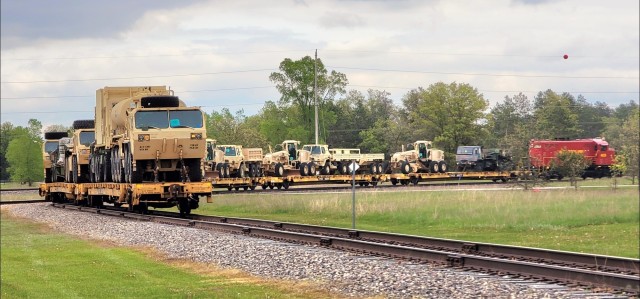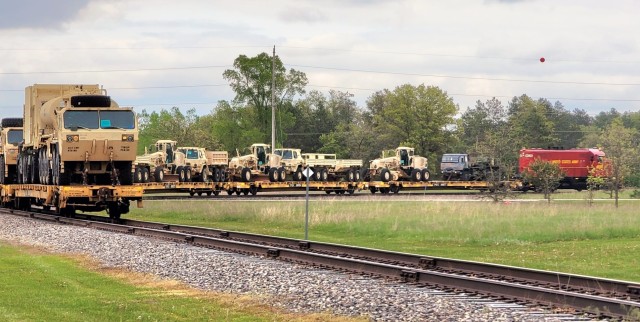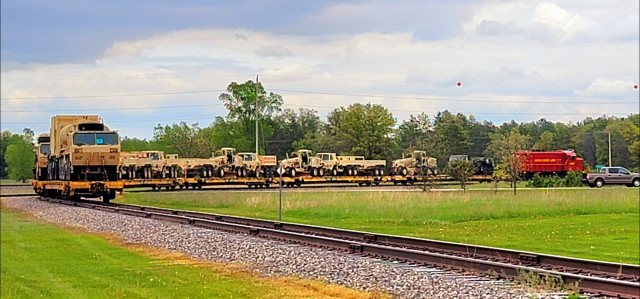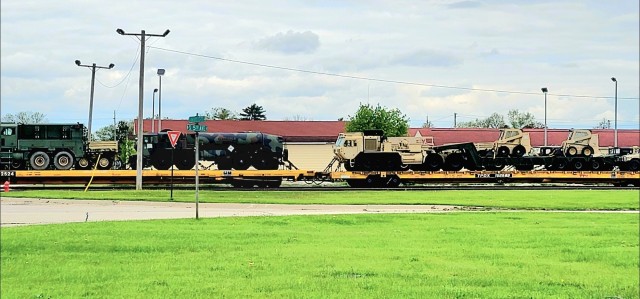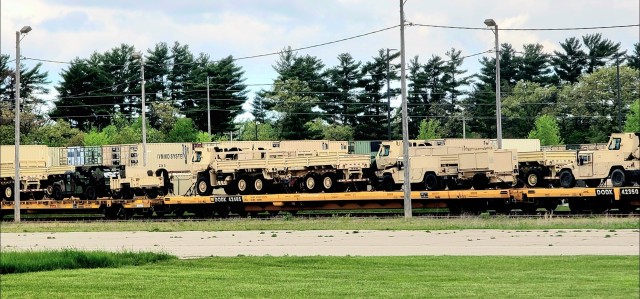 The Fort McCoy rail operations team with the Fort McCoy Logistics Readiness Center conducts a rail movement operation May 19, 2023, at Fort McCoy, Wis.
This is part of the first rail movement at the installation in 2023. Fort McCoy's rail operations support team is staffed by people operating locomotives to move railcars in place for loading, people working with units and unit Soldiers to get training on how to load railcars, people to assist with moving cargo, and more.
As a whole, Fort McCoy is one of few installations Armywide that operates and supports Army-owned locomotives and conducts rail operations in the level like it does.
In 2022, Fort McCoy supported three major rail movements.
During those three movements, the Fort McCoy rail operations support team helped load and move 315 pieces of equipment on 116 railcars that was approximately the equivalent of 4,311 short tons of cargo.
Fort McCoy was established in 1909 and its motto is to be the "Total Force Training Center."
Located in the heart of the upper Midwest, Fort McCoy is the only U.S. Army installation in Wisconsin.
The installation has provided support and facilities for the field and classroom training of more than 100,000 military personnel from all services nearly every year since 1984.
Learn more about Fort McCoy online at https://home.army.mil/mccoy, on the Defense Visual Information Distribution System at https://www.dvidshub.net/fmpao, on Facebook by searching "ftmccoy," and on Twitter by searching "usagmccoy."
Also try downloading the Digital Garrison app to your smartphone and set "Fort McCoy" or another installation as your preferred base.